Disclaimer: This post contains Amazon affiliate links.
It's summer time and you know what that means? Fun in the sun, lots of water time, and traveling! We love to use our pool morning, noon, and night, explore our city, and of course go on a summer vacation! Sometimes we take a cruise, other years it's a road trip, or maybe we fly to the mountains. But each summer we always find a few things we can't live without.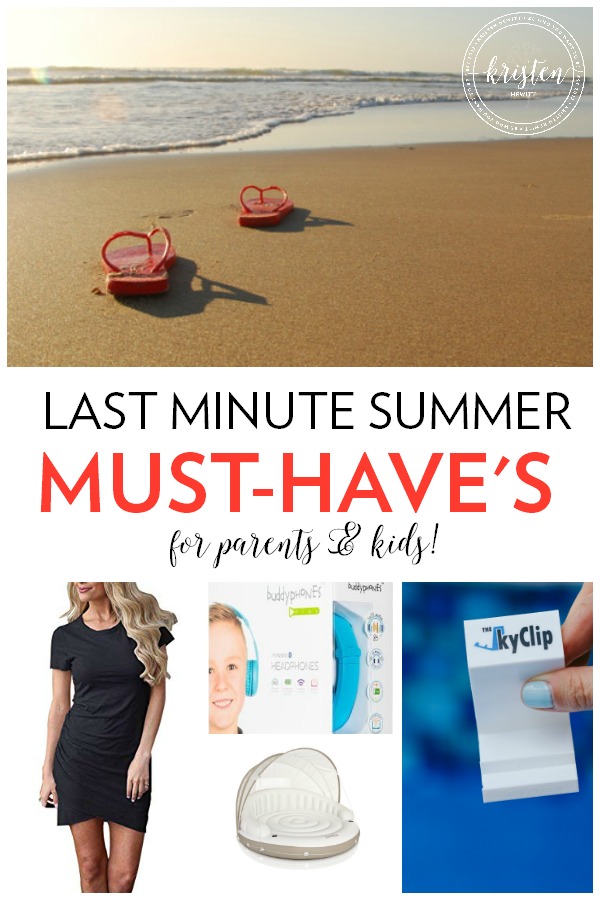 So I give you this year's edition of my favorite summer things. These I seriously can't live without and I'm hoping you love them too!
Pool Toys
Each May we scour Amazon looking for a fun new toy for our girls. Last summer it was this inflatable water slide. It was cute but only lasted about 6-7 weeks before it popped, so this year we bought this ginormous raft. I'm so glad we did! We love it and bonus, you can jump on it in your clothes and not get wet. This is my favorite spot this summer and has really upped our pool time. Free activity for the kids, yay! And yeah, it's worth the price.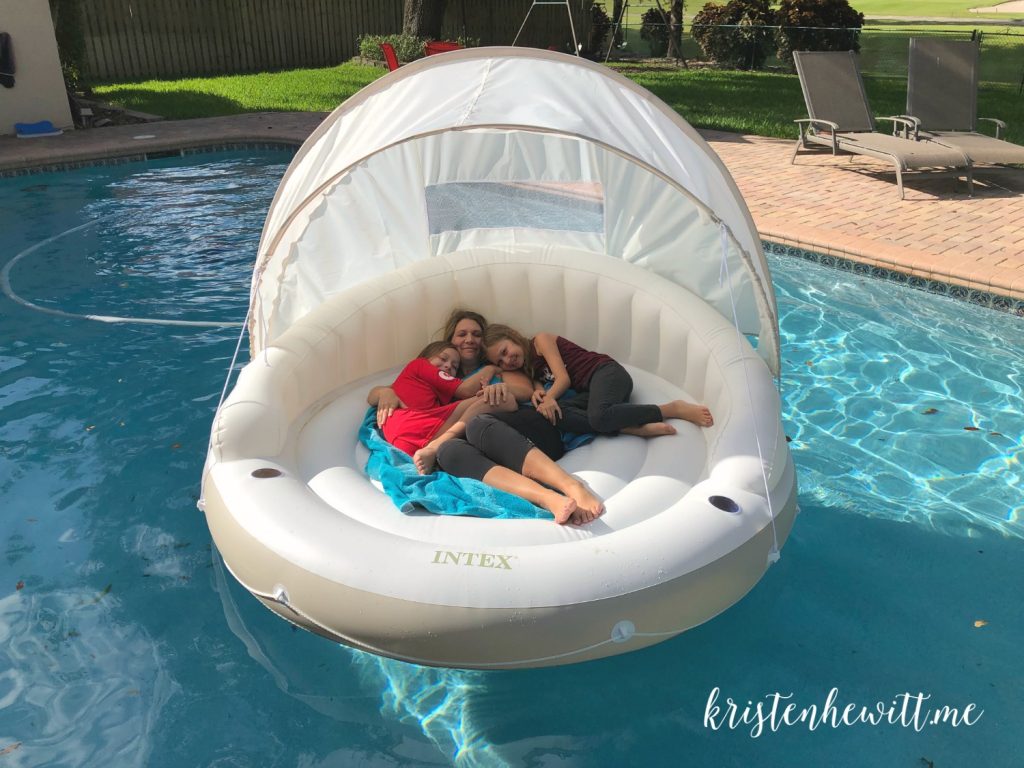 Also coming in 2nd is this $10 flamingo float. The girls love it. No, you can't see the water beneath our 14, 562 floats and I'm totally OK with that.
Beach Stuff
OK, baby powder works too but so does this. If you have a sensory kid or just don't like sand, use this!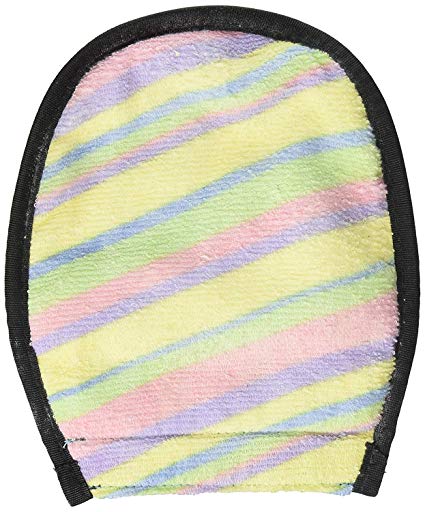 Check out the rest of my beach hacks here!
Water Proof Phone Case – I need to add this to my cruise blog because these are a lifesaver when you are on a cruise, a boat, or near water. Cheap too- two for less than $10!
https://www.facebook.com/KristenHewittTV/photos/a.198810780276094/1202996709857491/?type=3&theater
We are the people that used to take just a towel to the beach, now we need our Sport Brella. We saw someone with one at the beach and promptly went online and ordered one! My poor husband looks like a pack mule with a cart full of crap at the beach, but the shade is heaven!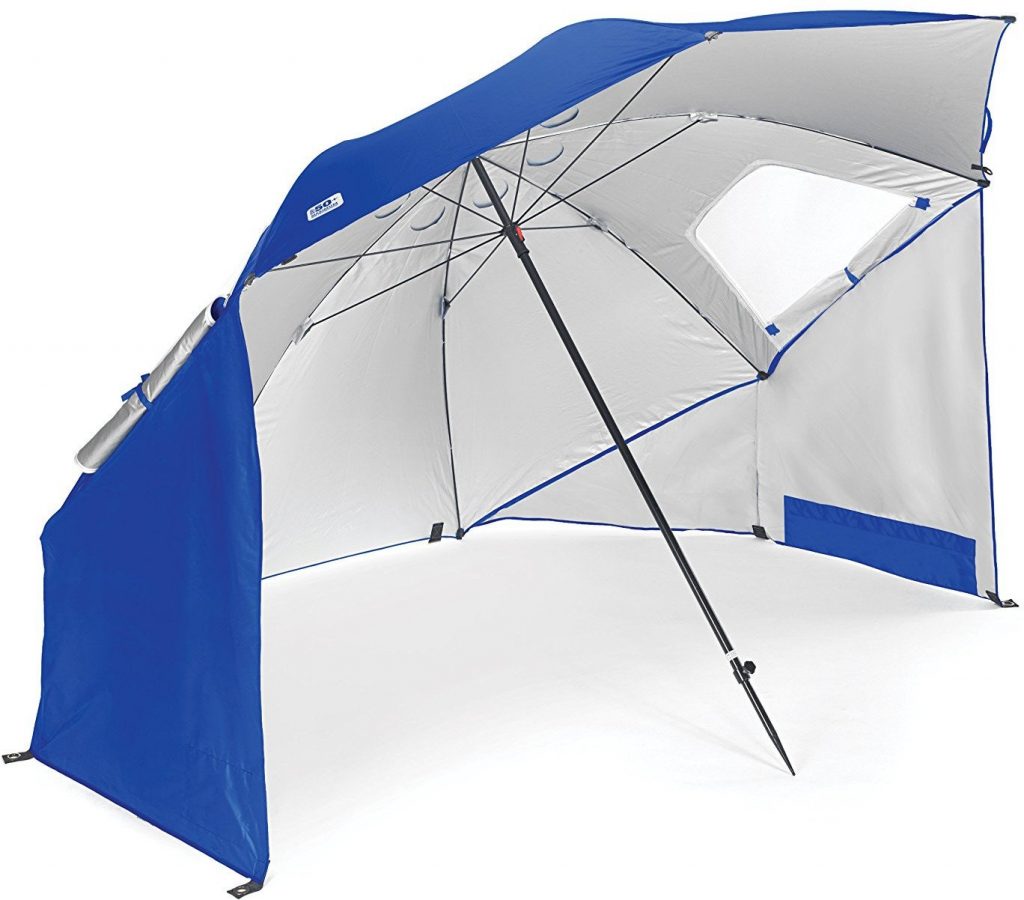 Travel Hacks
We were sent a pair of these Buddy Phones by the company and I had no clue what to expect, but our seven-year-old loves these wireless headphones. Like seriously loves them and takes them everywhere. She uses them to listen to music, and loved them on our cruise to watch a show before bed. Now we have to get another pair for our older daughter! You can learn more here, makes a great gift!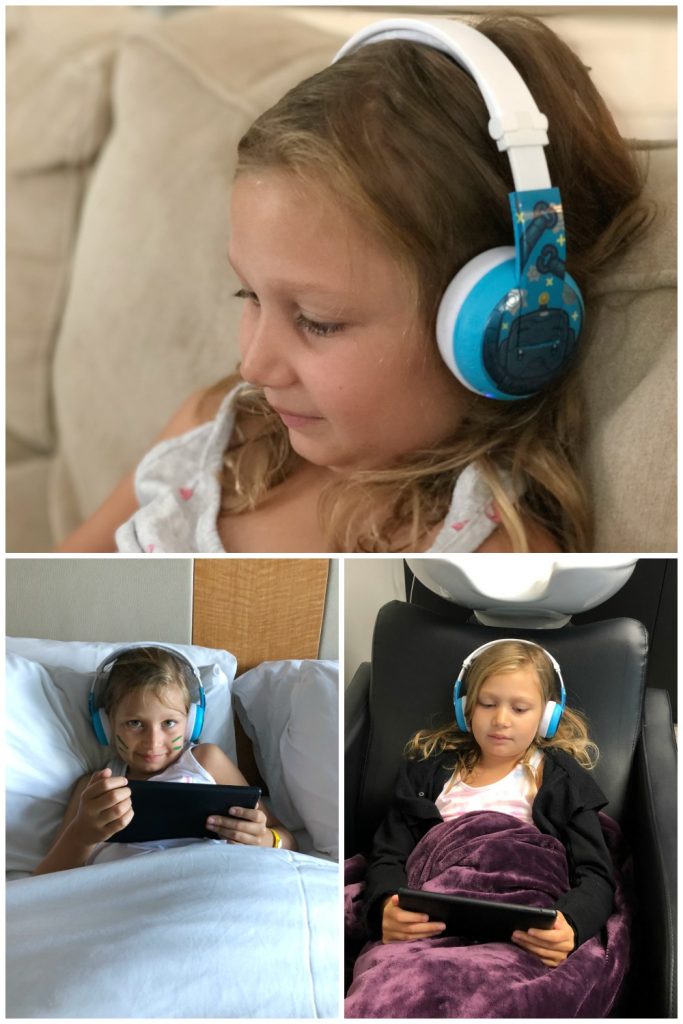 I don't normally fly a lot but I've been on three trips recently, and on all of them I used The SkyClip. It's a clip you attach to your tray table and it holds your tablet or phone. It's funny too, because every time I go on a flight I've noticed everyone holding their phones, doesn't that hurt your neck? And they're super affordable! Pick these up in six different colors, and you can have a logo printed for promotional items. Genius!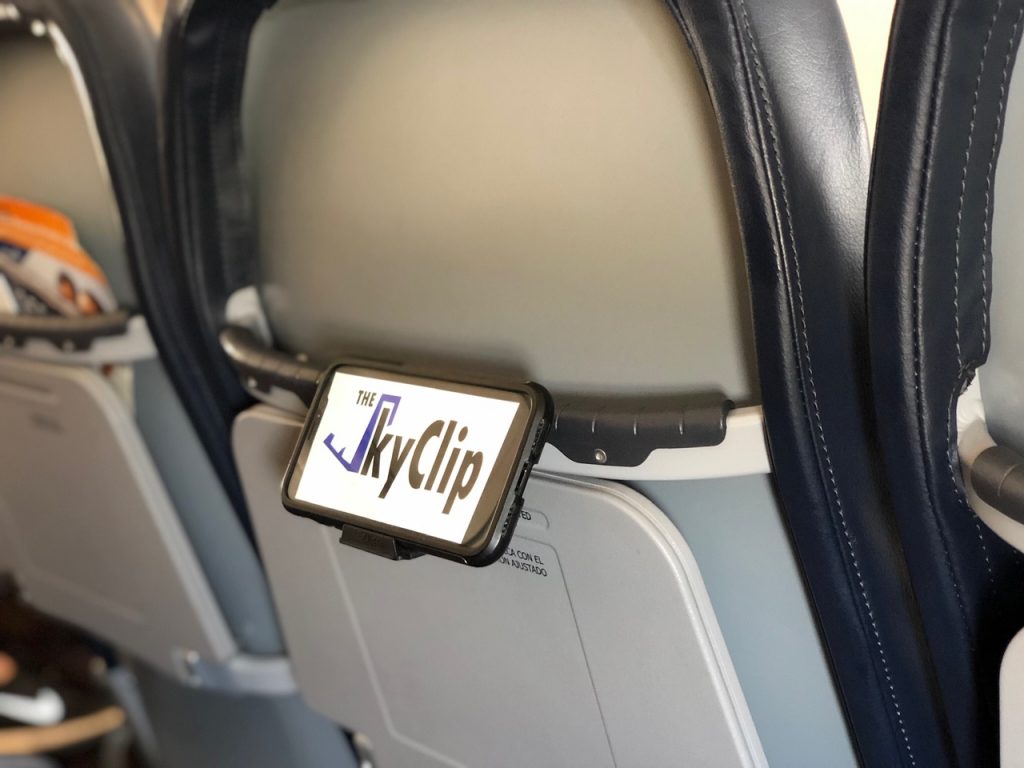 Clothes Crush
I bought this little black dress because my friend Lauren of Working Mom Magic recommended it on Instagram and I love it. Super cheap and I accidentally dried it and it didn't shrink. Seriously, this is a great buy for $22! Also, I just bought it in coral.
https://www.facebook.com/KristenHewittTV/photos/a.198810780276094/1215574665266362/?type=3&theater
Spiritual Gangster
It's safe to say I'm obsessed with this clothing line, and all of their tanks and tees. I even bought a shirt for each of our girls on sale. They are super soft too! Let's spread more love and light everywhere.
Hope you found some good buys here and savor summer friends, it's almost over!
If you liked this post then check out Savoring Summer.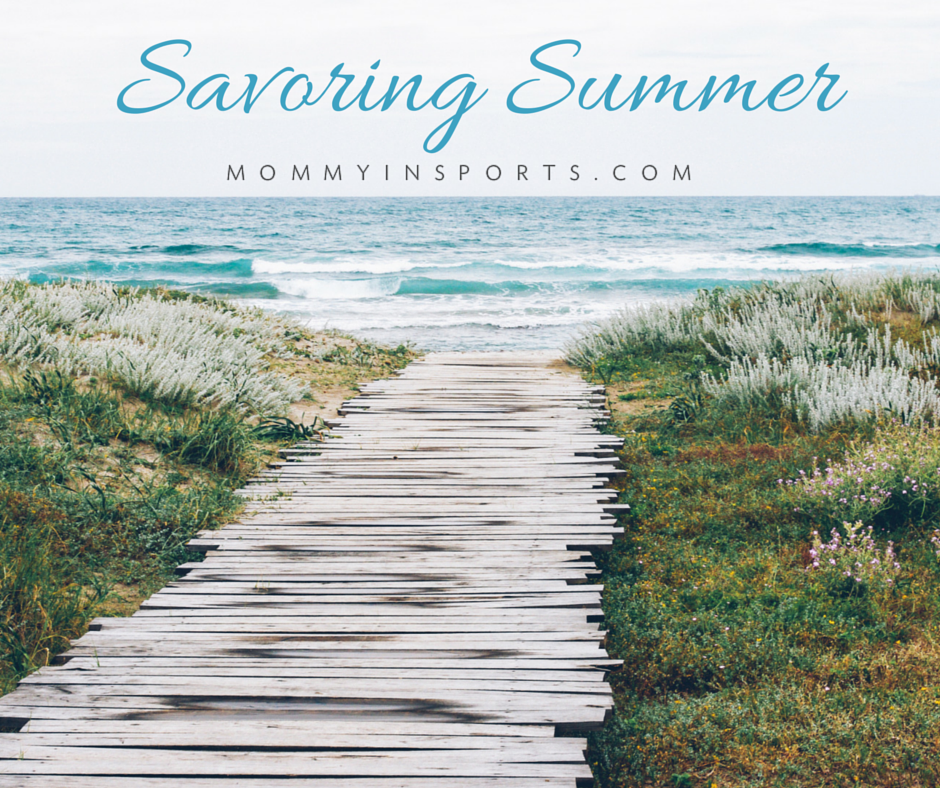 Why We Are Doing Nothing This Summer