Marie Kondo's best-selling book and Netflix series have done more than spark joy for many of her followers, it's become a new way of life. We feel lighter and less stressed in our homes once we rid the clutter, and keeping our spaces clean is easier when everything has a place. After decluttering over half of our home, I am already a better mom and wife. I feel more in control of all the stuff the kids bring in daily, and I also feel calmer.
But decluttering closets and organizing the office wasn't all I realized that needed to be cleared. As I opened my computer every day I realized I was inundated with emails and messages. Then I would look at my planner and become overwhelmed with the number of tasks to complete each day. And even though my desk was clean, and the drawers had perfectly arranged pens and binder clips in their new storage trays, I still felt the weight of life pulling me down.
That's when I realized I needed to keep going. Not only did I need to finish my garage and the guest room, but I needed to declutter my life.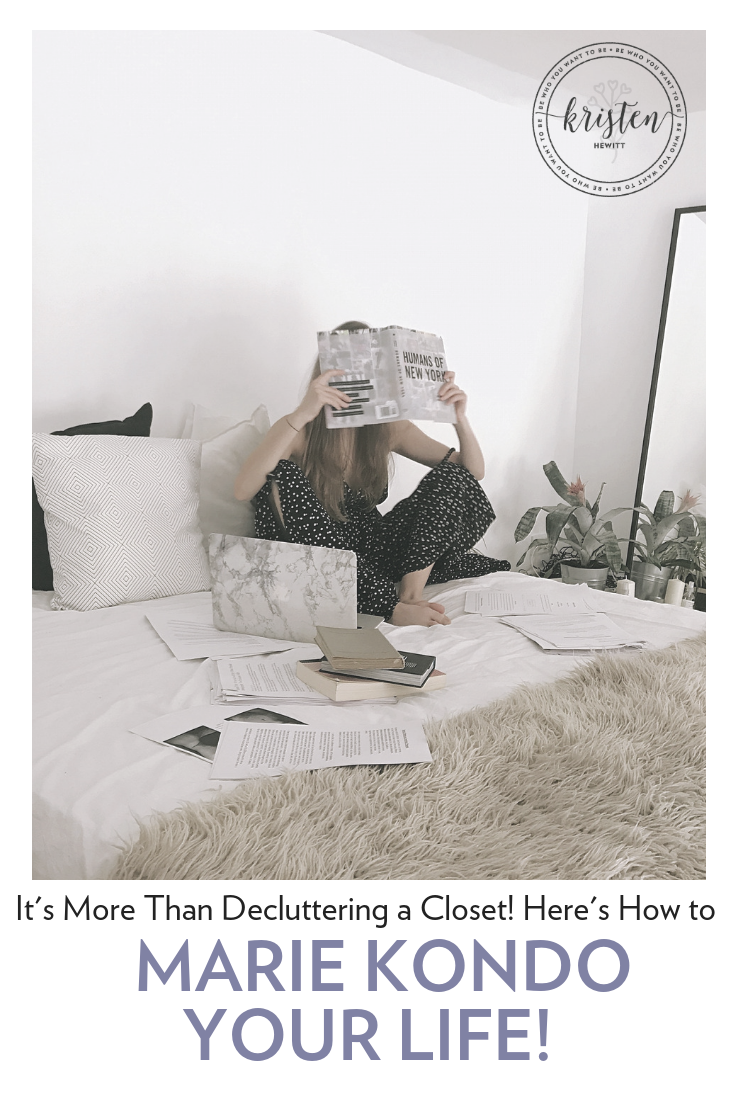 I needed more empty blocks on my calendar.
I needed time to play Uno with my kids.
I needed days to rest my weary soul and just read a book.
I needed less time on social media which would reduce the time I spent comparing myself to others in their carefully curated fantasy-world Instagram feeds.
I needed to return to me.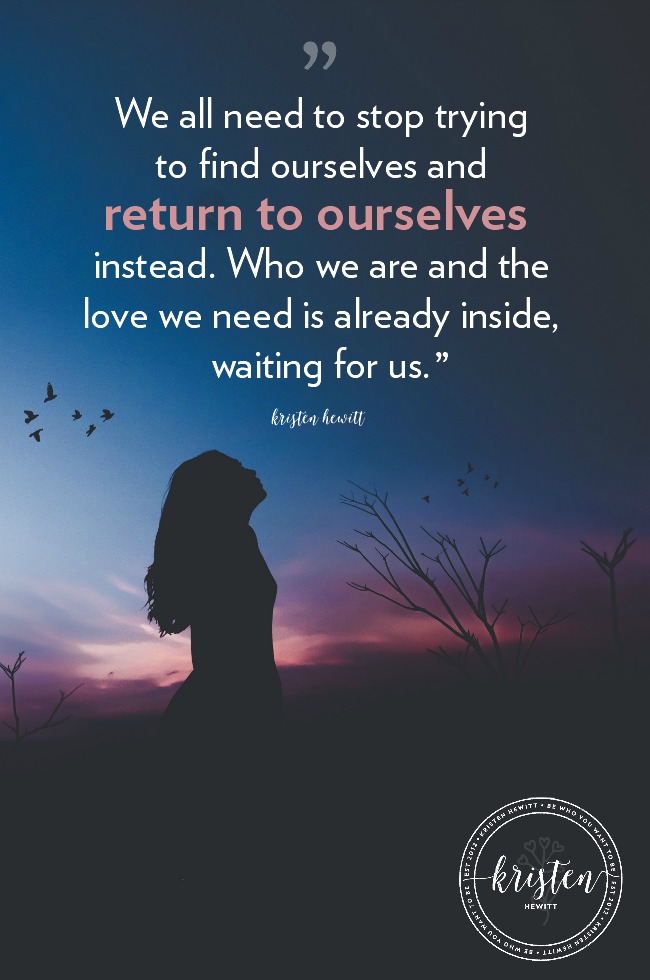 But how does one declutter your life? I followed my instincts.
Be Still – For me this is meditation but for you this could be journaling, watching a sunrise, taking a walk, or whatever else you like. Just give yourself ten minutes a day to be with yourself. It's amazing the ideas that come to me when I take this time to be present.
Here are 7 Ways to Become Less Busy and More Still
Take Everything Out of Your Life that Doesn't Bring You Joy – I know Marie Kondo says the same thing about your sneaker collection and CD's you can't part with, but I'm serious, – have you ever stopped doing all the things? Just do the bare essentials in your life? I obviously took care of my kids and house and worked, but I stopped everything else. Volunteering at school, additional freelance jobs that I absolutely hated, coaching my daughter's team, I stopped doing the things I loathed to make space for things I loved to come into my life. It takes courage to say no to others, but here's how. Sometimes we need a break from all the busyness to find out what we really love and need in our lives.
Stop Following People You Don't Love on Social Media – How many times a day do you scroll through social media where you see someone and you feel annoyed? Or you roll your eyes? Just because you were in 9th-grade homeroom together doesn't mean you owe Becky a follow! Delete friends on Facebook, or unfollow that person on Instagram that drives you nuts – and fill your feeds with what you need and love to see. You can control the messages you receive so choose carefully.
Delete Social Media From Your Phone & Put it Away – I know this is a hard pass for a lot of you – but hear me out. Deleting Facebook from my phone was and is amazing. I spend so much less time on my phone and I have so much more time for things that I love. Writing in my gratitude journal, watching shows, spending time with my husband. and kids, reading, exercising, you catch my drift. Even if you only make it a day or two, I encourage everyone to at least try it. Disconnect your phone and recharge your soul.
Clean Up Your Inbox – The unsubscribe button is on the bottom of every email, use it. Also, there are services like Unroll.me that can help if you are drowning in emails. (like me!)
Ditch the Drama and Toxic People in Your Lives – I know this is especially hard if it's a family member, but try to put some space between you and the toxic people that trigger you. Also, don't invite drama into your life. As you see an inflammatory post on social media, delete that snarky response you were going to send and keep scrolling. When someone is a complete and utter jerkface, smile and walk away. Do you really want more conflict in your life? Sometimes responding to unkindness with kindness really is a beautiful gift to give yourself.
I'm sure there are many other ways to declutter your life that I haven't figured out yet, but this has been a wonderful start. My days are more productive and I'm able to give myself some much-needed self-care. Marie Kondo-ing your life works if you make space for you, and I promise you are most definitely worth it.
If you liked this post please follow along on Facebook and Instagram. You might also like The First Step To Self-Love is Self-Care.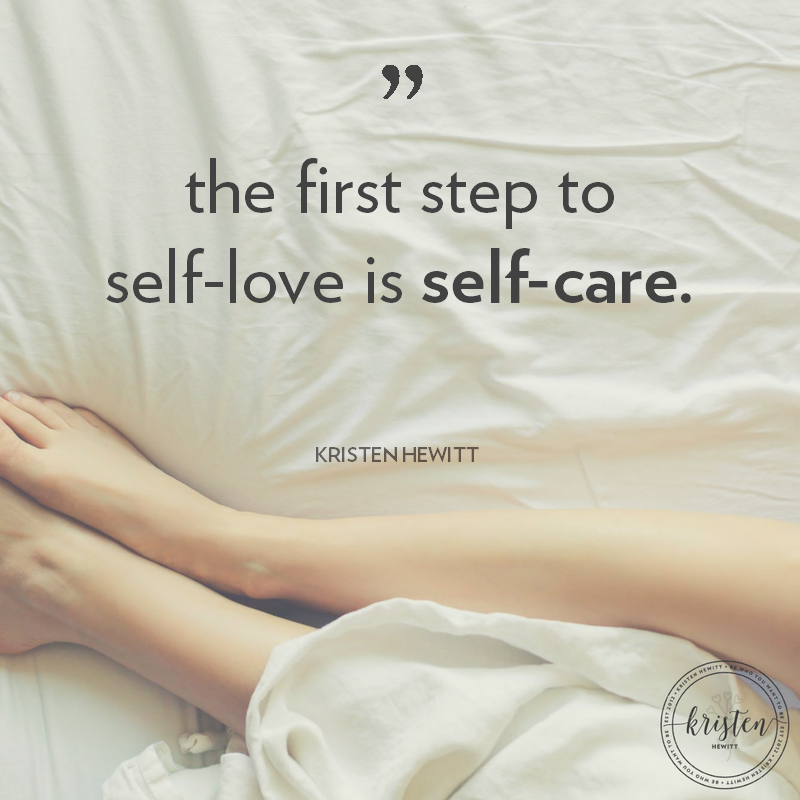 Or 7 Ways to Become Less Busy and More Still