Disclaimer: This post contains Amazon affiliate links.
Looking for a new recipe to keep for fast and easy breakfasts? Or maybe throwing a bunch but need a healthier option for yourself? That's what I do when we are having a get-together. I make a variety of foods but always need one special recipe for me. Enter this new paleo spinach quiche.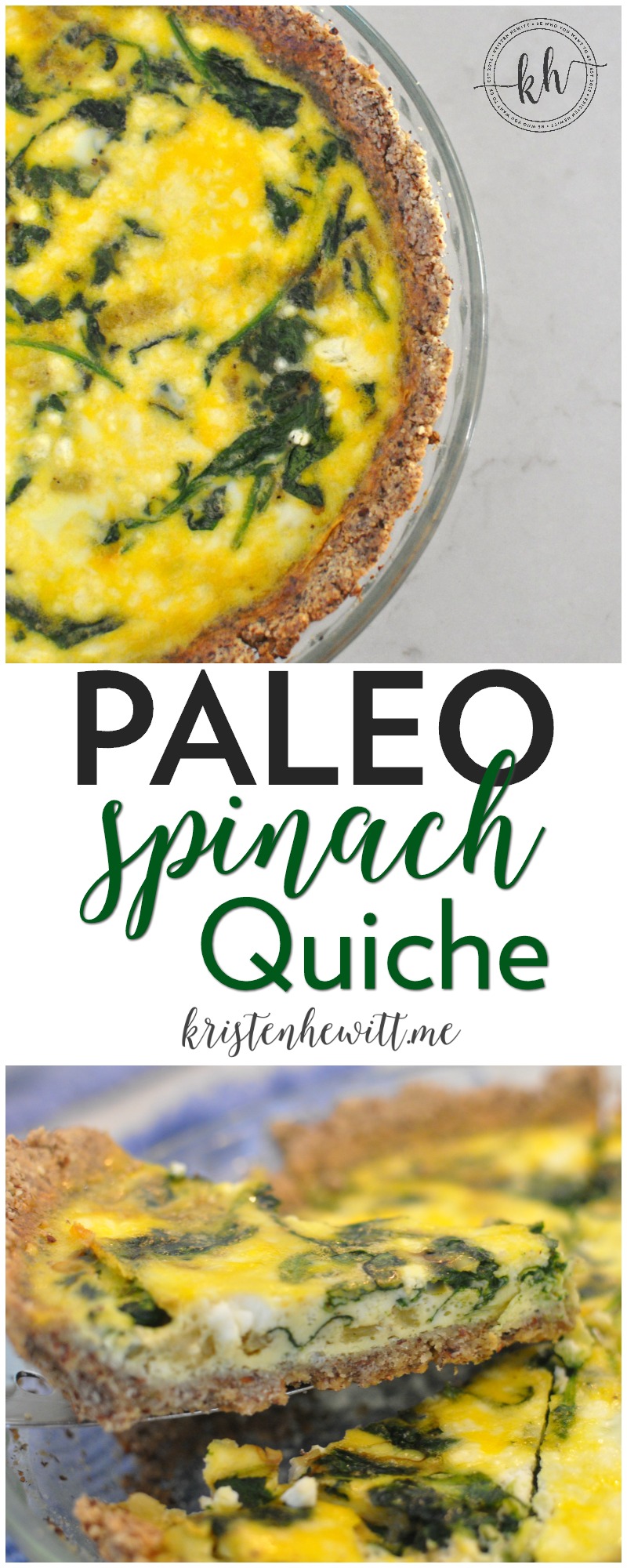 I was planning on making a spinach frittata out of my Candida Cure Cookbook, but I don't have a cast iron skillet. (DOH! Need one people.) So instead I improvised on Father's Day when we were having a brunch with our family. I was making my husband's favorite french toast souffle, but I needed something yummy for me too. So I whipped up a paleo spinach quiche with a crust made with fresh rosemary.
I was in a hurry and needed to make something fast, and was surprised at how easy it was to make a paleo spinach quiche crust. Just some almond flour, gluten-free flour, salt, pepper, EVO, egg, and a little water. I pressed it into my pie plate and baked it for 15 minutes.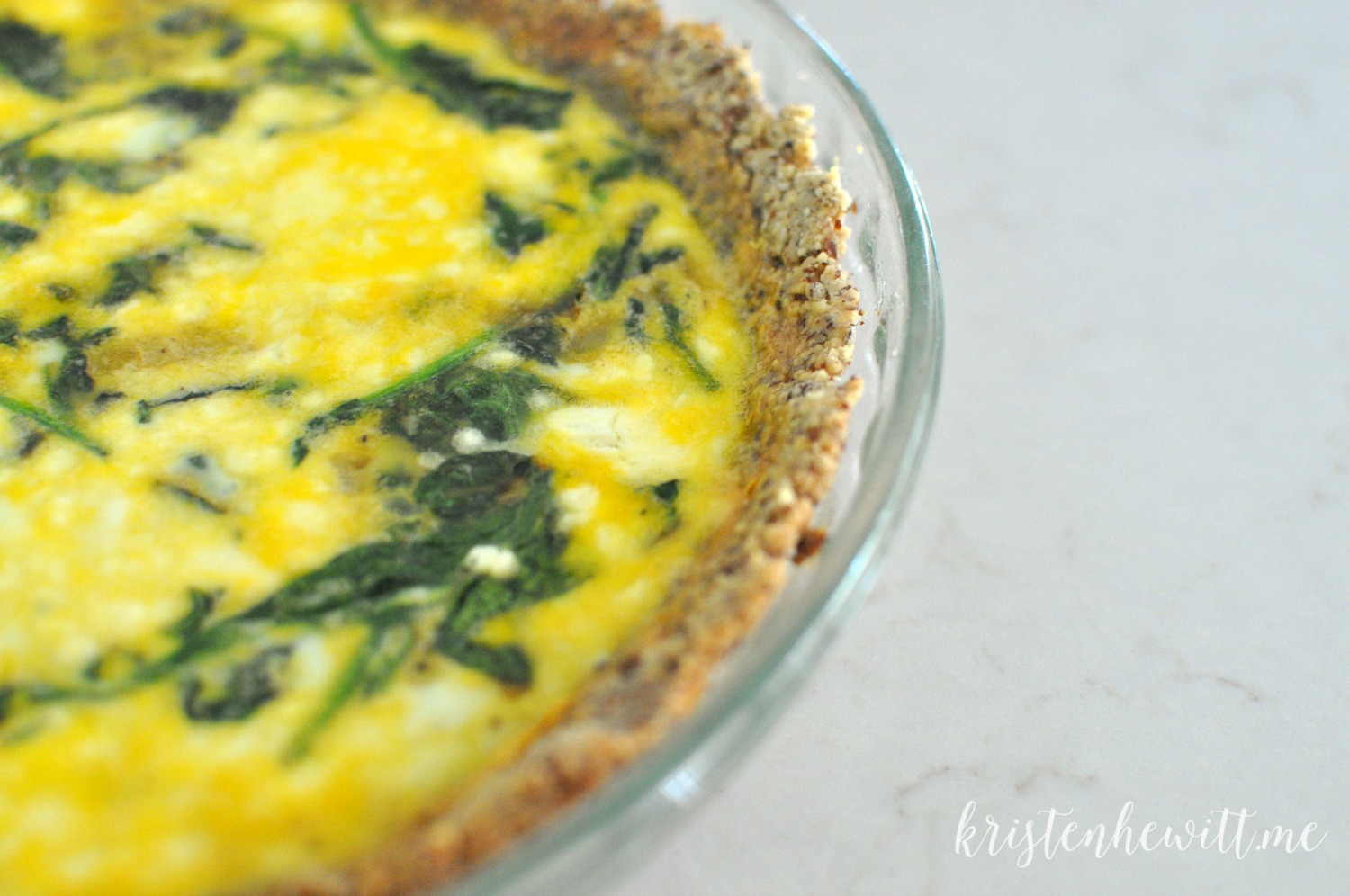 Then on the stove, I sauteed up some onions in olive oil and added a cup or two of fresh spinach. Then I added seven eggs mixed with a splash of water. I had some goat cheese on hand so I sprinkled a little on top for extra flavor! (I know this isn't technically Paleo since it's a form of dairy, but I treat myself every once and a while.)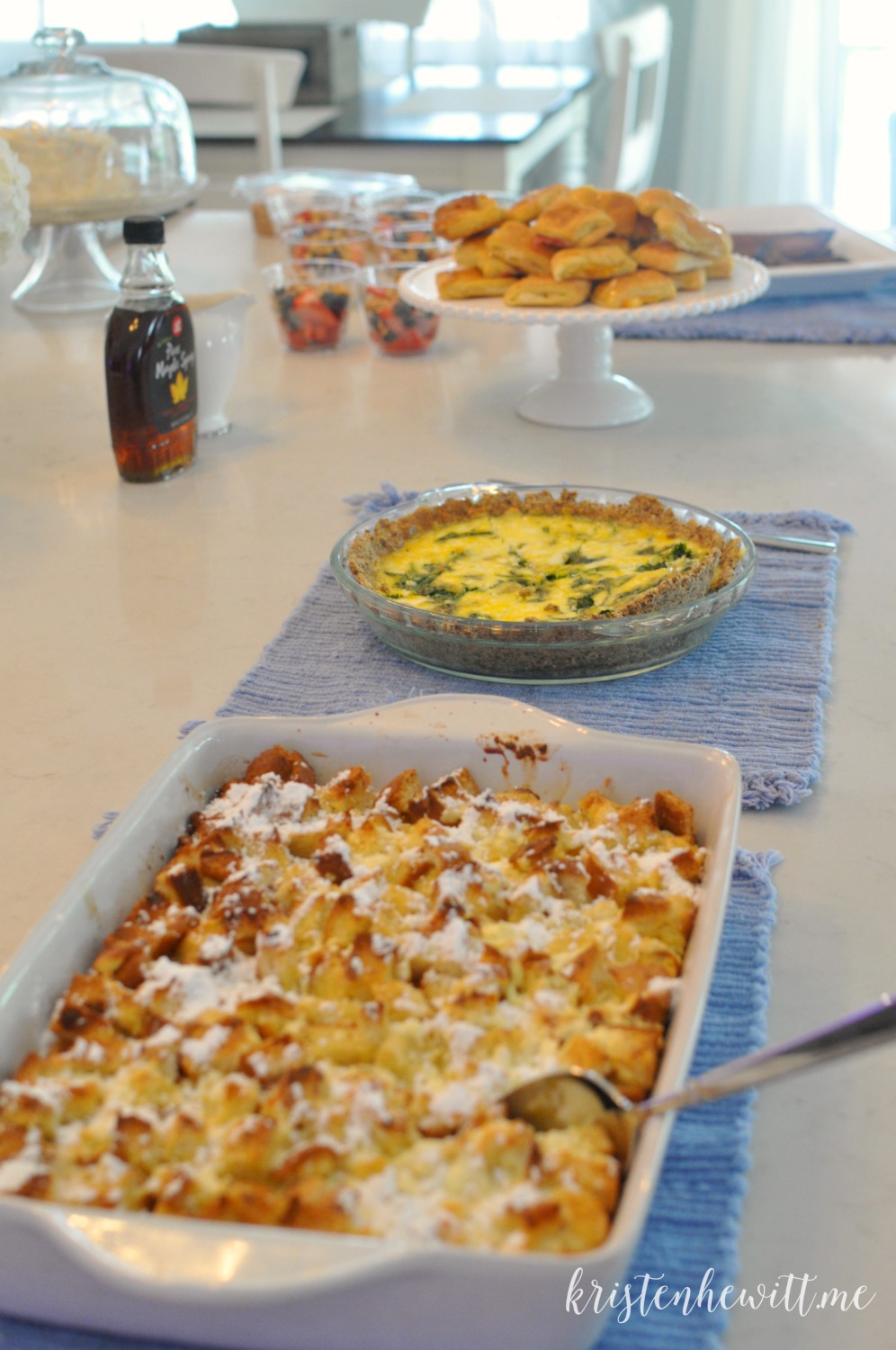 After 25 minutes in the oven, it baked up and was nice and light. And I was quite surprised that almost everyone ate it and liked it. Even my 13-year-old niece. Major score!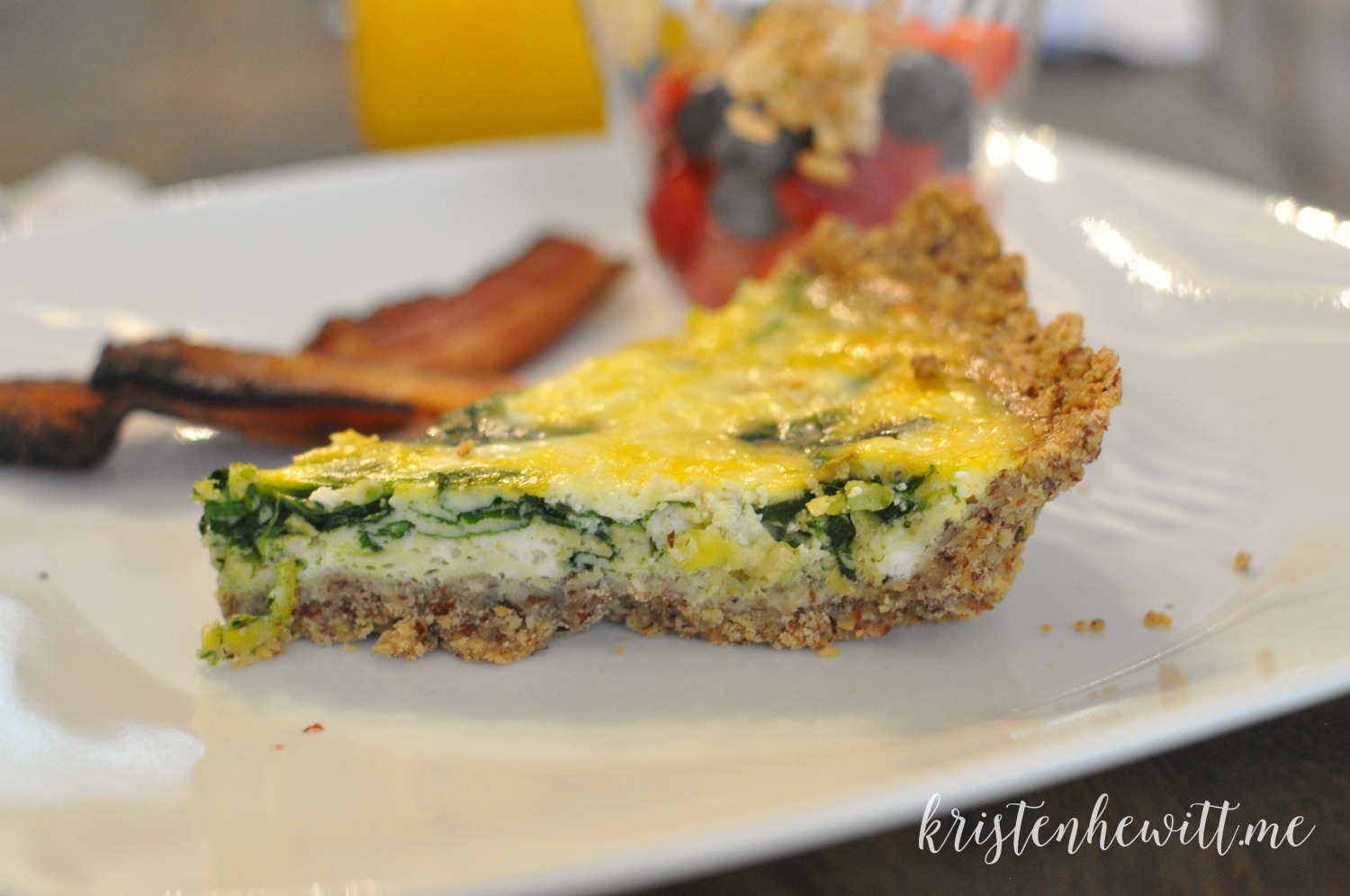 Definitely adding this one to the meal plan rotation, and next time I'll add one more paleo dish into my menu. (Like my FAV Paleo blueberry scones.) It's nice to see that others are willing to adapt and try new foods. Especially when you fill them up with lots of pastries and other goodies!
Here's the recipe for this yummy Paleo spinach quiche below! And don't forget to follow along on Facebook for more great recipes!
Are you new to clean eating? Read this for some tips to get started!
Ingredients
For The Filling:
6-7 eggs
1/2 onion diced
1-2 cups fresh spinach
2 TBSP water
2 TBSP olive oil for cooking

For The Crust:

1 1/2 cups almond flour
3/4 cup gluten-free flour
1/2 tsp salt
1/4 tsp pepper
2 TBSP minced rosemary
1 egg
2 TBSP water
1/3 cup olive oil
Instructions
For The Crust
Preheat the oven to 400.
Grease pie dish with grapeseed, olive, or coconut oil.
Mix dry ingredients.
In another bowl mix wet ingredients.
Press the crust into the pie dish as thin as you can without it breaking. About 1/4 inch thick.
For The Filling
Whisk together eggs and water.
Heat up the olive oil in a pan over medium heat, and saute the onion with salt.
Then add the spinach for a few minutes until it cooks down.
Spoon onion and spinach into the quiche crust.
Then pour egg mixture into the crust.
Bake for 25-30 minutes until eggs are firm.
Notes
If the crust gets too dark you can cover the edges in tin foil.
https://kristenhewitt.me/delish-paleo-spinach-quiche/
If you liked this post, please check out these Paleo Desserts!