It's been 14 days.
14 days since we have been at home.
14 days of being together 24/7.
14 days of trying to home school our kids while trying to work at home.
14 days of #quarantinelife with no end in sight.
Through these 14 days we've run the the gamut of emotions. Fear as we stocked up with more supplies and food than we could possibly need. Anxiety over the virus, the 'what ifs?', the loss of income, and the unknown. Grief over the loss of our old lives, and thoughts of, "Is this the end of the school year? Is this the end of NBA season?" Frustration with each other and ourselves.
And gratitude for this period of rest. Grateful my husband is home and not traveling for work. Grateful for plenty of food, a pool and golf course to play on. And grateful to be well.
While being at home has had it's challenges, I have learned and been reminded of many things these past two weeks. In every life situation there's always a lesson, so here's what we've learned so far.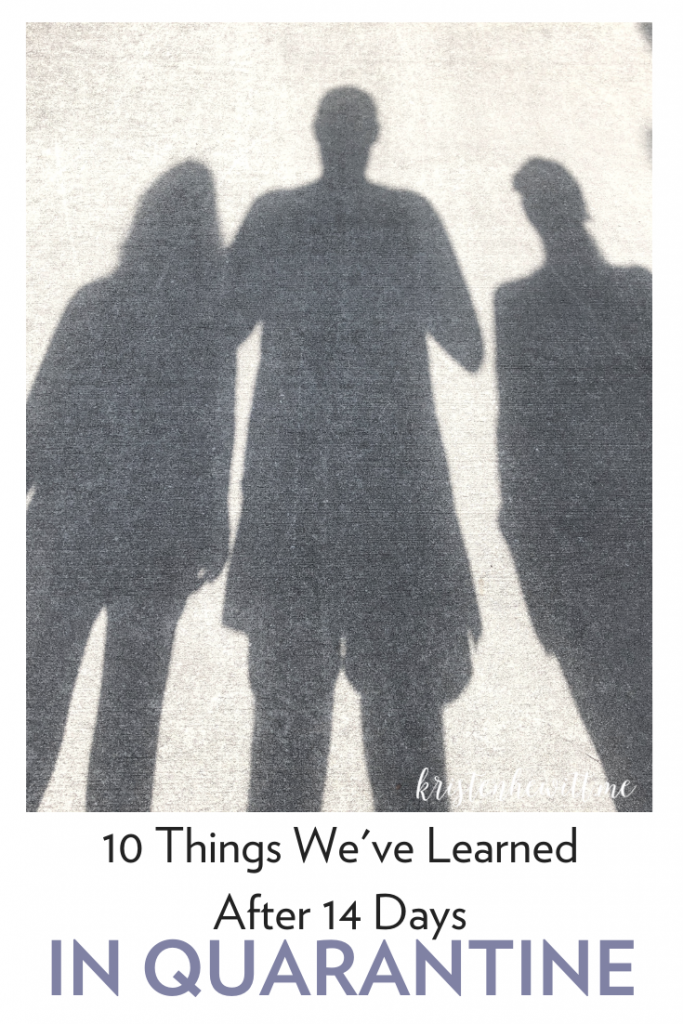 1. BE PRESENT– Do you know how many species of birds lives in our yard? 11 we've counted so far, and we never knew about family of woodpeckers we've seen every day in our oak tree. We have been looking up, and all around, taking long walks, enjoying the sunsets, and reading about all the different birds in our area. Presence is a beautiful gift we can all give ourselves if we just put down our phones, end the endless scrolling, and breathe.
2. WE ALL COPE DIFFERENTLY – My husband is calm, steady, and loves to tinker. (We call him TinkerBob!) Our littlest always needs to stay busy and our oldest likes to be alone. I often retreat to our bedroom to read, as I need quiet time to meditate and journal. We all process and feel things differently and are allowing each our own space when we need it. No one has ever been through anything like this before, be compassionate with your families and most importantly yourself.
3. SCHEDULES ARE A NECESSITY – As Olaf says in Frozen 2, "We're calling this controlling what you can when things feel out of control." And I knew right out of the gate we needed a routine. I quickly developed a home school schedule for the kids, and a routine for me to have some sense of order in the house. This has been what's keeping a sense of calm and what we all needed. Sometimes we go astray but now with distance learning we are back to it!
4. EXERCISE IS LIFE – Daily Cosmic Yoga, walks, bike rides, swimming, or just moving our bodies has been just as important as air in our lungs. If you haven't yet – get moving!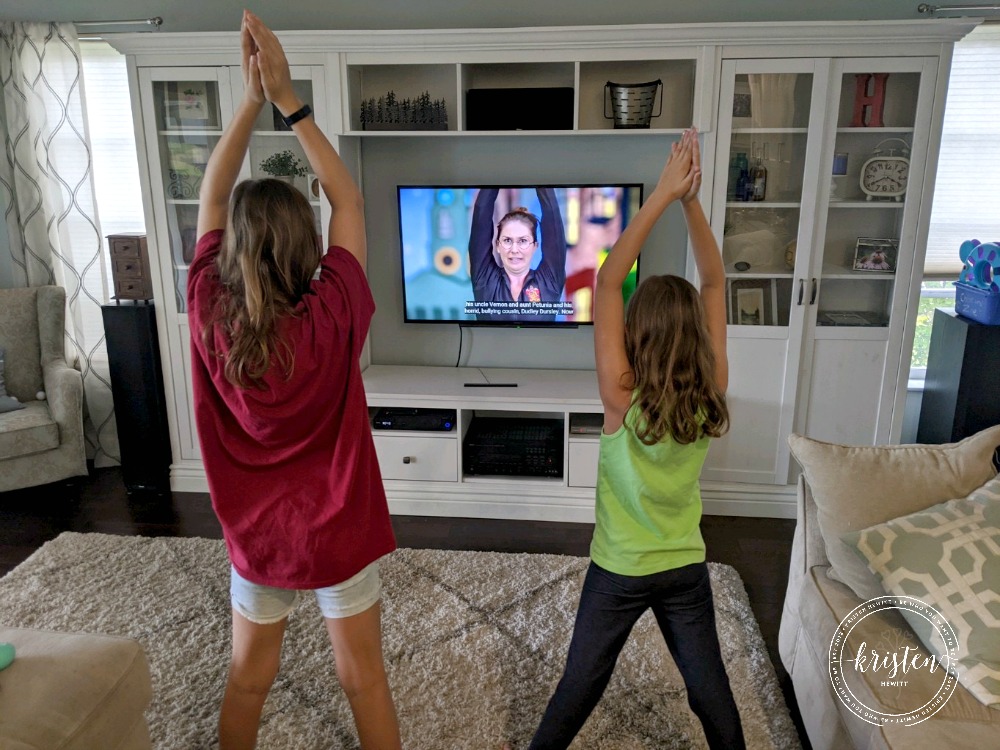 5. ACCEPTANCE – How hard is it to accept this reality? Mission impossible…I know. But once we did and stopped fighting against what is and resisting the present moment, we all relaxed. This is where we are and we can't change our reality, just our reaction to it. This is the ultimate lesson in life, and if we can all learn acceptance, we will be stronger and healthier no matter where life takes us.
6. SIMPLE IS BEST – We don't need as much as we think we do. Baking is a great activity, as are board games, walks and puzzles. We've let technology numb our feelings. Going back to basics has made me realize how much we need to subtract from our lives when this is all over.
7. DON'T FORGET TO REST – We've all slowed down and needed it. We are reading more, watching more movies together, and taking time to ourselves. One of our daughters spent two whole days in bed reading in her PJ's. Rest is healing and restorative, don't fill up your new schedule with big projects until you've had some time listen to your bodies and to rest. We all deserve it.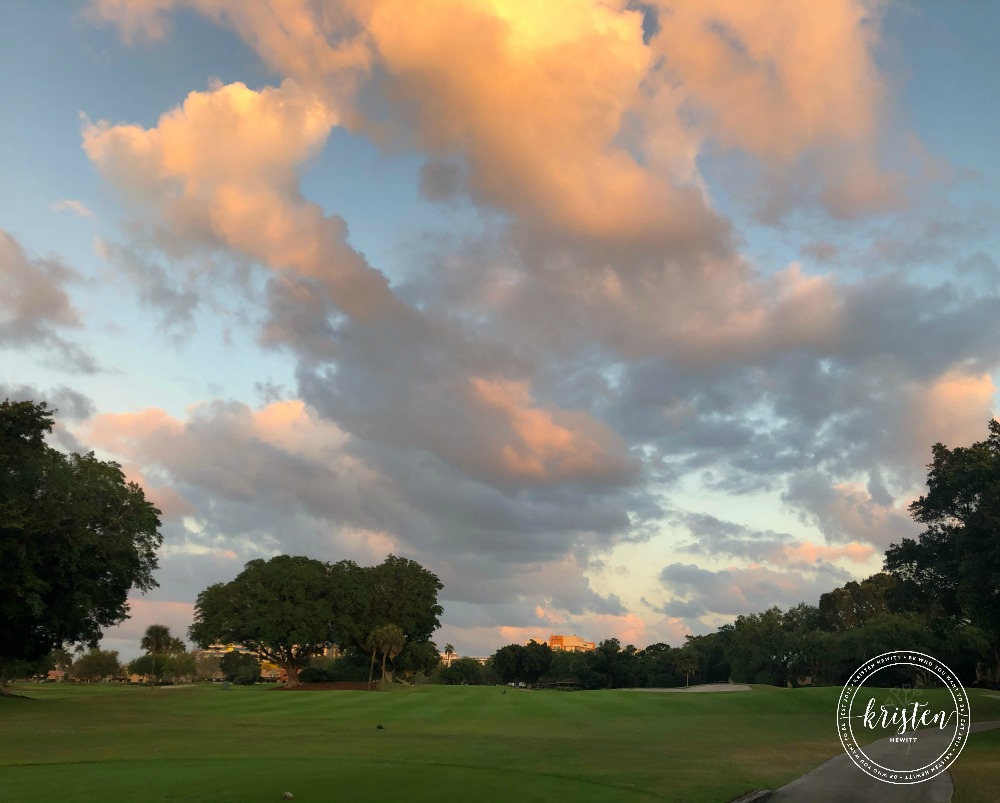 8. DON'T TAKE THINGS PERSONALLY – This is one I've been working on for years, but these last 14 days have forced me into not reacting as much. Husband snaps? Oh he must be tired. Tween doesn't listen and slams her door? Oh she must be frustrated at not leaving the house. By being more present and compassionate I'm noticing my thoughts, my emotions, and realizing how others act and feel has very little to do with me. This has been a wonderful time to keep working and practicing this. (Highly recommend the book "The Four Agreements.")
9. FEEL EVERYTHING – Every single one of us in this house has had some sort of outburst. For the kids maybe it's a tantrum or just a crying jag for no reason. For me, it's an anxiety attack or yelling because the house is a mess. We all feel very deeply as we are navigating this unknown, so remember to allow yourself and your kids to feel everything. Let it out, don't hold it in, and don't try to stop your kid's tears. Crying is just as healing as rest, and it's important to give each other space to feel those big feelings. Journaling has been our BFF and has helped us all cope with this sudden and major life change.
10. DETOXING OUR FEEDS & LIMITING MEDIA CONSUMPTION IS BLISS – In the beginning of this crisis, I watched the news several times a day, read my Twitter feed, and knew every detail of COVID-19. Now, I'm a once a day kind of girl, read the summary in small bites, figure out if anything changes for the girls with school, then log off. I've also detoxed the hell out of my social media feeds. If you are not positive, or offering something of substance to my feeds, BYE! I can't deal with any negativity, or someone's feed that makes me feel less than, and all of this unfollowing is liberating. Consume at your own risk, and make sure you are filling your minds and buckets with what your soul truly needs.
I'm sure as we move through this pandemic more lessons will surface, but so far our family is coping better than I could have imagined. Sure we have hiccups and disagreements, but we will continue to practice gratitude, give and serve to those who have less than us, and practice mindfulness daily. And we will keep an open dialogue as a family to make sure all of our emotional needs are being met.
Sending lots of love to everyone right now as we all navigate this unknown. Remember, we are stronger together. And if you are weathering this quarantine alone, please write me a comment or message me on my Facebook page. You can always join my group too. Thanks for being here!
If you liked this post, please read 7 Lifelines to Get You Through the Hard Times.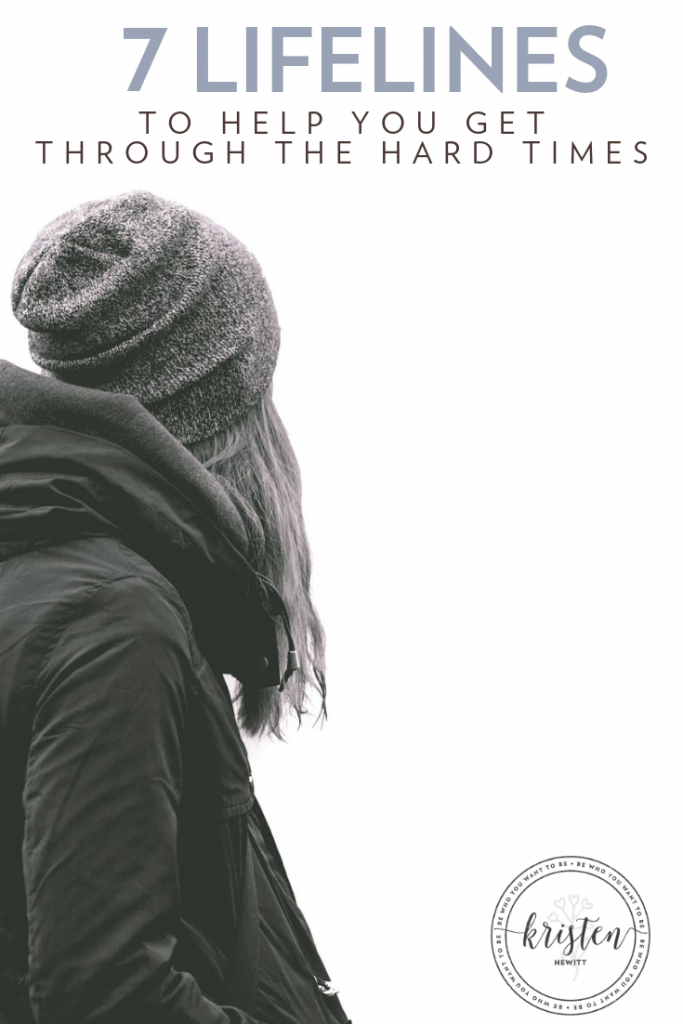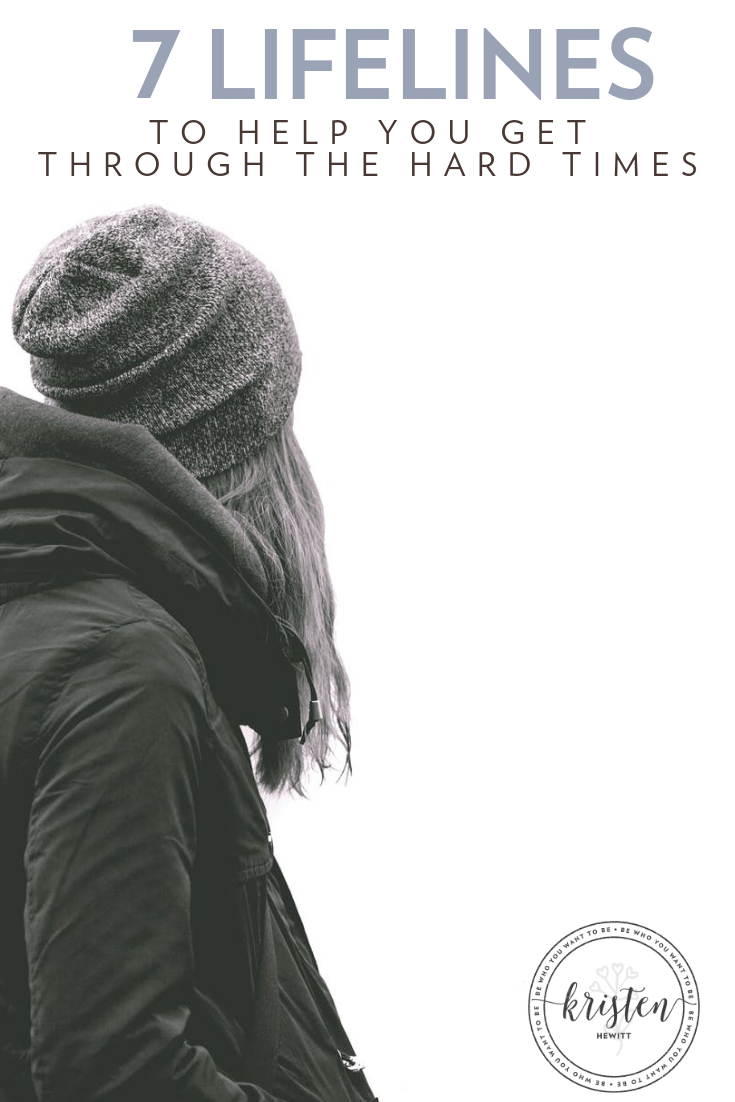 Or Find Comfort in the Discomfort.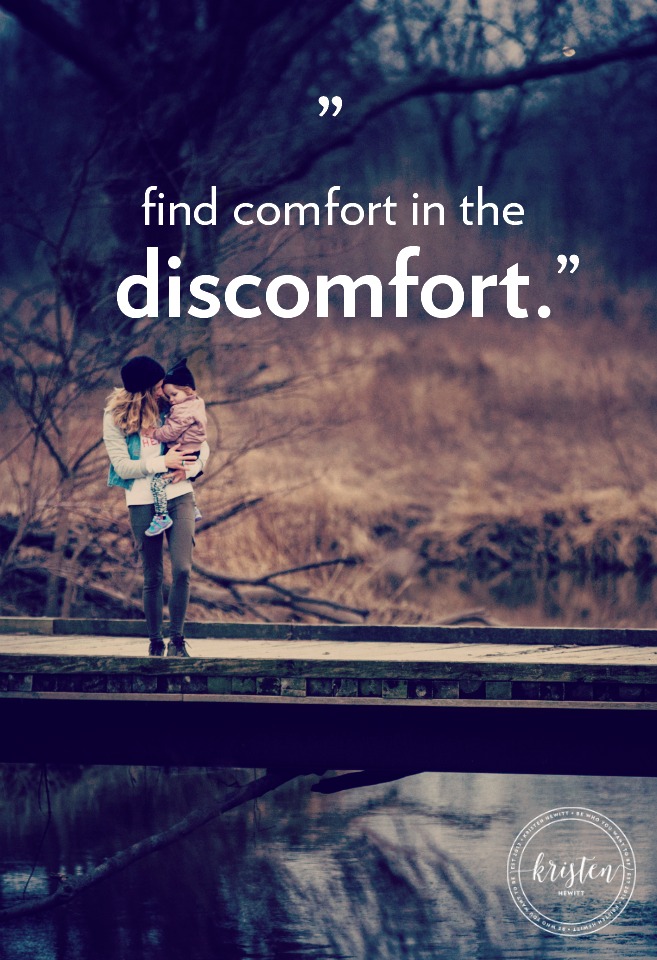 And you will love Forget Decluttering, Here's How to Marie Kondo Your Life.