You know that old saying…"the days are long but the years are short"? Well I like to say, "the days are long but the nights are longer." That is the God's honest truth once you enter parenthood. It's ever changing ages bring new stages, and new ailments to keep us up at night. When you're a sleep deprived mom, life can become exhausting, frustrating, yet highly comical.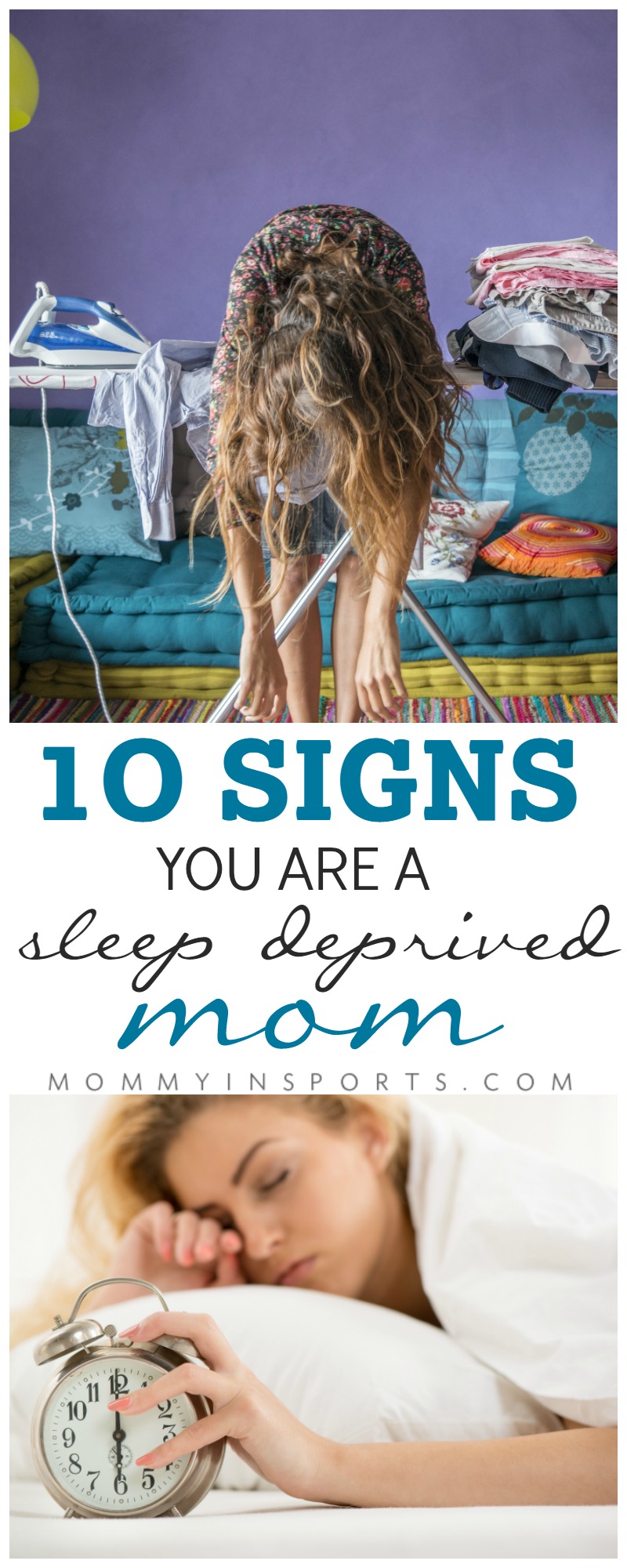 After seven years of serving in the mommyhood ranks, there have been many things that have happened which made me laugh, shake my head, and then eventually wonder; who am I? I knew things would change when the kids came; I just wasn't ready to actually lose my mind, or my mojo. So here are the top ten signs you are a sleep deprived mom. (I'm sure there are 30 more, but this is all I could think of on three hours sleep.)
10 signs you are a sleep deprived mom
After you drop your child off at school and get back in the car, you realize your shirt is inside out.
You can't remember the last time you washed your hair. A messy mom bun or pony tail are your go to "getting ready" hair do's, and you just bought stock in dry shampoo.
You walk into rooms at least three times a day, and forget why you're there.
You pull your hamstring not running or during cross-fit, but when you lift the double stroller out of your minivan.
Yes, you drive a minivan and yes, it means you're a mom. It totally kicks ass though.
As for going out, the thought of eating dinner after 6:00pm is horrifying. What do you mean a 9:00pm dinner reservation? Um…that's bed time.
You now take pictures of your kids doing everything and then post on Facebook multiple times a day.
You don't drink that much anymore because the kids wake you up too early. And who wants to deal with kids when you're hung over? (Yes, we're totally lame and need to rebuild our tolerance.)
Speaking of cocktails, your perfect Friday night? The three P's baby! Pirate's Booty, Pinot Grigio, and comfy Pajamas. Oh and reruns of Say Yes to the Dress on TLC. Who needs SoBe club life when you have a flat screen, Netflix, and wine?
You gave out pretzels on Halloween. Enough said.
*And one bonus sign: you can't live without coffee.*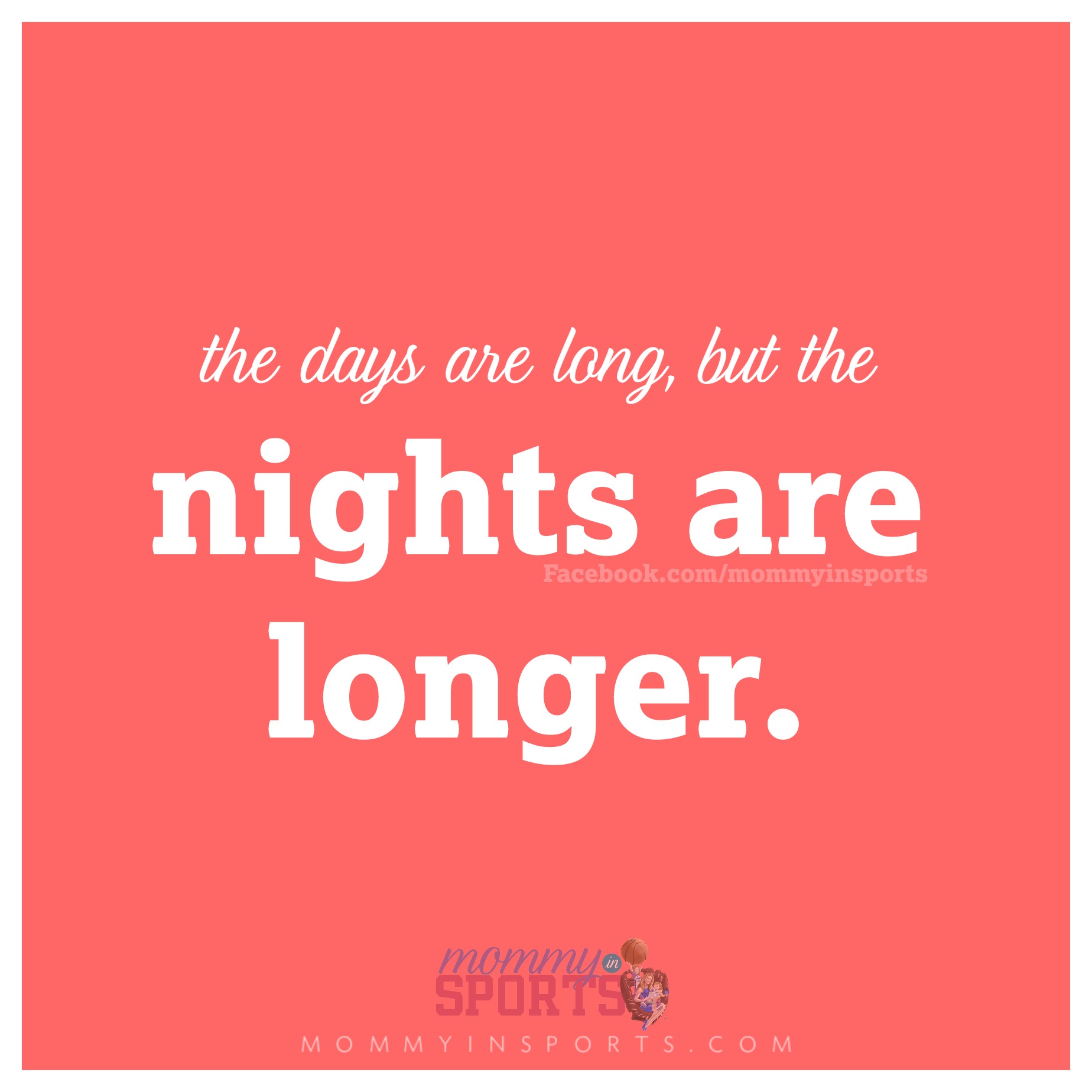 No one said it was easy, or pretty, but this is at least my mommy reality. I am officially getting old and exhausted beyond belief. They may have sucked away my energy and boobs, but at least I still have my sense of humor!
Did you like this? Please follow on Facebook for more parenting humor!
Also, check out the 10 signs you may be living with a threenager….
or a FOURNADO!