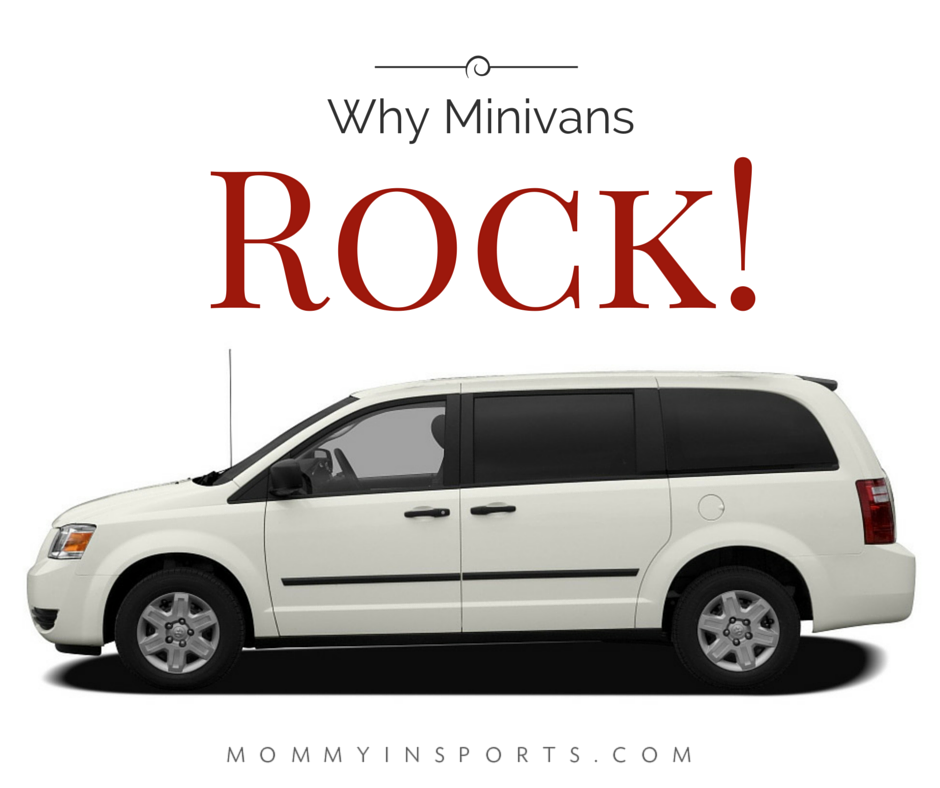 Every time I pull my beautiful white Chrysler Town & Country into Orlando to visit my brother, he laughs and says "Look at that beast!" or something equally derogatory. Friends, co-workers, even other relatives all have something to say about my awesome car. Why do so many people view the minivan with such disdain? I don't get it, because I think minivans totally rock.
Sure, they are gas guzzlers… and no, they aren't sleek. But as a mom, I couldn't live without my home-away-from-home on wheels. And the funny part is when I bought the car (without my husband I might add), we only had one child, with no thoughts of having a second. We had a big dog that was getting older, our beloved Brutus, and I couldn't lift him in and out of the SUV I was currently driving. So I told my hubby I wanted a minivan, and I went out and bought one. All by myself, on the last day of the year.
I did my research and wanted the Honda Odyssey, fully loaded of course, but couldn't afford it. And have you seen the new Nissan Quest, it's amazing inside?! But again, too expensive. So I went down to Arrigo Dodge and Chrysler and found one of the last 2010's on the lot that had leather, dual DVD players and all the other bells and whistles a mom could want. Plus the stow and go seating was a must for our big Brutus. So for all of you naysayers out there let's dispel some of the myths of the minivan.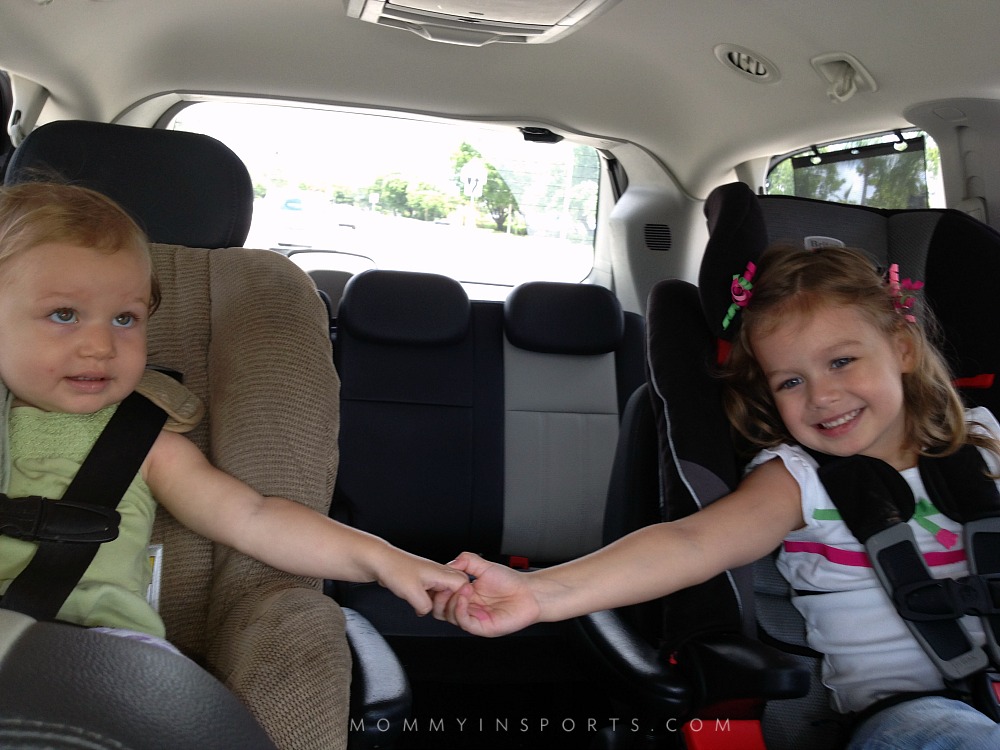 MYTH #1 – IT'S NOT COOL
My comeback, says who? Who determines in this world what's cool and what's not? Is there some cool memo I missed about what your car says about you? Personally, I think it's uncool to tell someone their car is isn't cool. And I think it's very cool to find what you like and buy it, not caring what anyone else thinks. Cars and other material things don't matter in the grand scheme, but happiness and comfort while driving does!
MYTH #2 – IT'S NOT FUN TO DRIVE
Well no, you can't open it up over 80 mph on the turnpike. And no, you can't weave in and out of traffic or go off roading with 4 wheel drive. But who wants to do that when you have kids anyways? It's not exactly safe…but you know what is fun? Starting your car with the remote in summer in Florida, when it's 98 degrees out and you want to get the air going before you put the kids in. And it's awesome that you can open the doors and pop the trunk with the remote, especially when you have two kids and groceries on a rainy afternoon.
MYTH #3 – THEY ARE UGLY
I might not be able to totally dispel this one because vanity is so subjective, and it's definitely not the prettiest car…on the outside. But my interior is beautiful. I love the charcoal and ivory leather, the console, and the faux wood finishing touches. It also has a cool green light that runs along the ceiling from the front to the back at night…kind of like a South Beach nightclub! (Yes that's sarcasm). In my opinion the exterior isn't that important, because when do you ever look at it? 90% of the time you are driving and looking at the inside…which does matter. And honestly, I think my husband's Nissan Murano exterior is ugly, it looks like a Converse sneaker.
here's what I do love about the minivan:
IT'S PRACTICAL. It's so easy to get the kids in and out of the car. With your hands full all of the time, the remote is a life saver. And the car is so low to the ground (unlike SUV's) that the kids can crawl in starting at 18 months. Saves my back too!
IT'S SAFE. This is a no brainer. It's big, it's bad and it can sustain hits. Plus it has the backup camera which helps in so many different situations – like parallel parking (still impossible).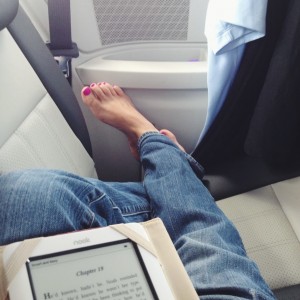 IT'S COMFORTABLE. There's so much room for the kids, us, pets, and visitors that stay with us. It's nice not to have to take 2 cars when my parents come for a visit and we are heading out to dinner. Plus on road trips to Orlando it's a life saver. I get to hang out in the back and read while the kids nap and my hubby drives. And if I need to change the baby–no problem, she can come to the back bench and stretch her legs for a bit while I clean her up.
STORAGE. How many places are there to hide toys and cheerios…let me count the ways. There are bins in the floor beneath the stow and go seating that are deep enough for cases of water or even a potty! And of course the deep trunk for the double stroller, luggage, golf clubs, etc. Let's not forget the room in the console for DVD's and headphones. Yes headphones, so the kids can watch Dora and I am am not tortured.
All in all, I don't see what the big deal is, and why so many people loath the minivan. I have had friends literally say to me "I wouldn't be caught dead in a minivan". Really? It's not a statement or indictment about your identity or who you are…it's just a car.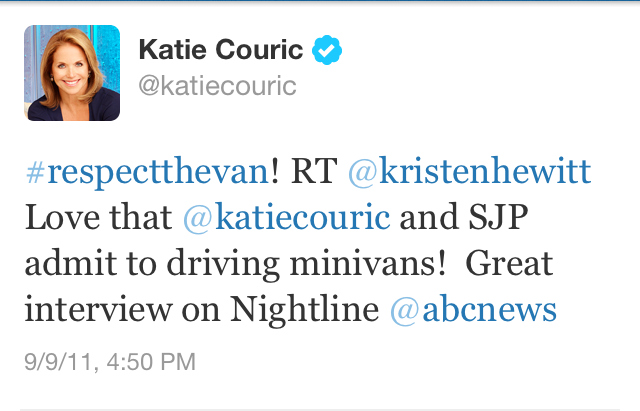 And as Katie Couric once tweeted to me: "#respectthevan."So if you see me driving down the street, don't be a hater. Have I convinced you to buy a minivan yet?