It was a quiet Saturday morning and I had my laptop open on my couch. I was marveling at the images my friend Melissa captured, and couldn't believe it took us almost a decade to do a beach shoot. We had so many amazing candids to choose from and I decided to make our Christmas cards artsier this year.
I loved the photo of our feet in the sand.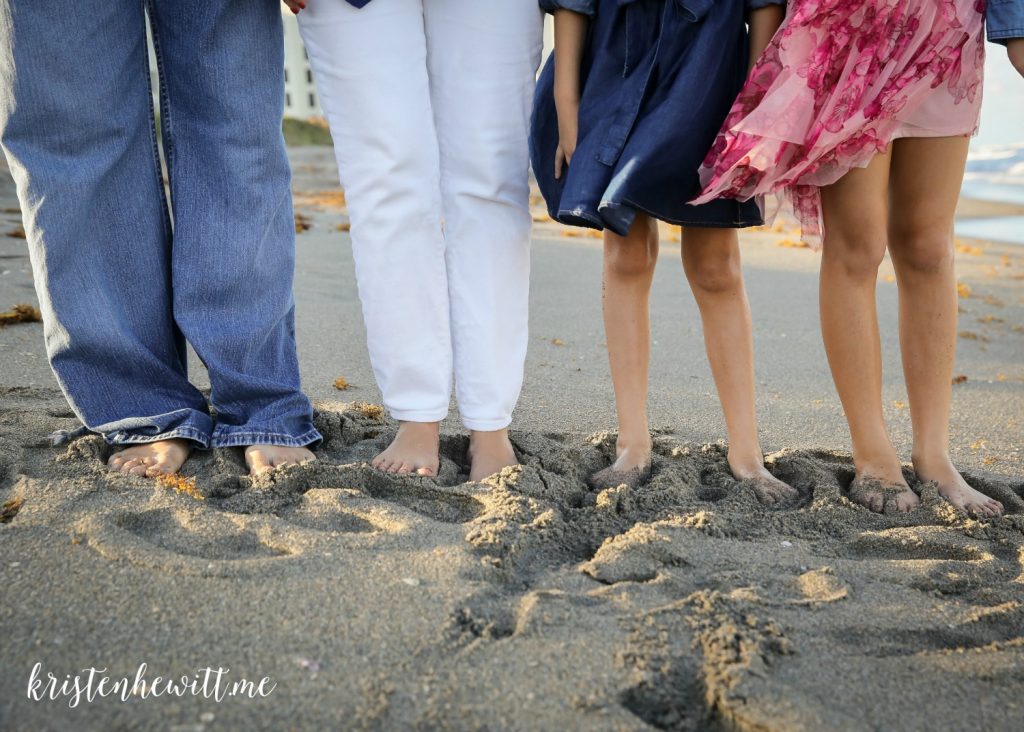 And of our girls holding hands in the beautiful fading light.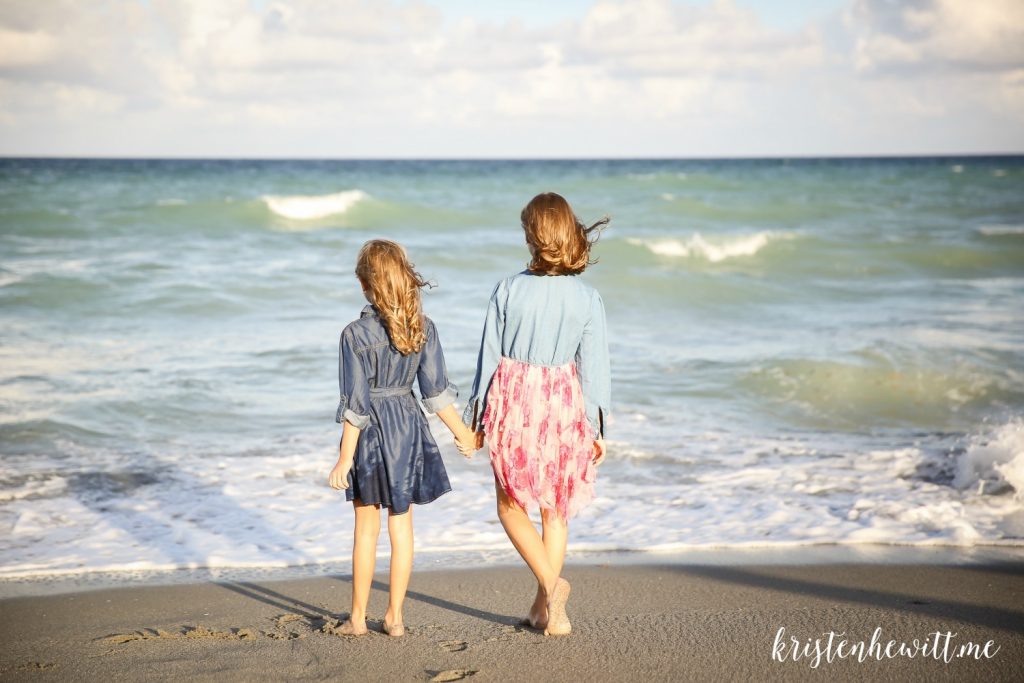 I, of course, loved that we wrote the word "grateful" in the sand as I was thinking about negative space, having tight shots next to wide shots, and generally overthinking it from a visual perspective. I mean that's what I've done in my career for 22 years, worked in television nitpicking frames of video.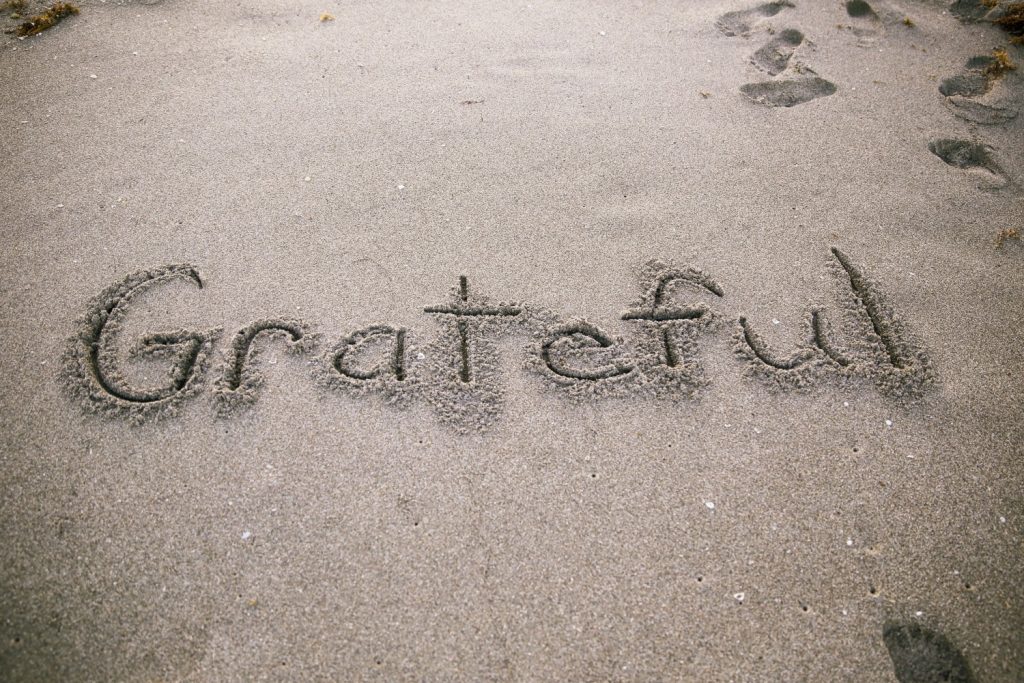 That's when our oldest walked in and asked what I was doing. She looked at the card I had designed and gave me a flat expression.
"What?", I asked, "You don't like it?"
"I mean I do, but you and daddy are important too. And where the funny picture of you kissing?!", she asked. And we proceeded to redesign the entire card.
She didn't like the photo of her that I had chosen or the one of her and her little sister. And she didn't love the more random scenic shots, she wanted pictures of her father and I laughing as we gazed at each other.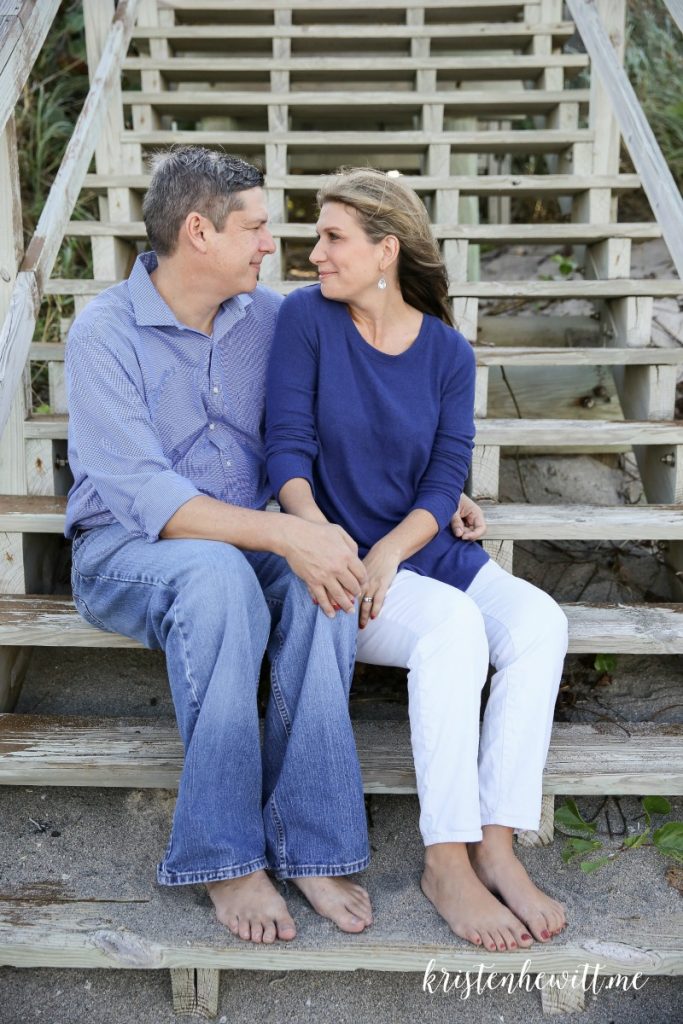 She and Emy also loved this photo of us kissing with them making the "icky" faces.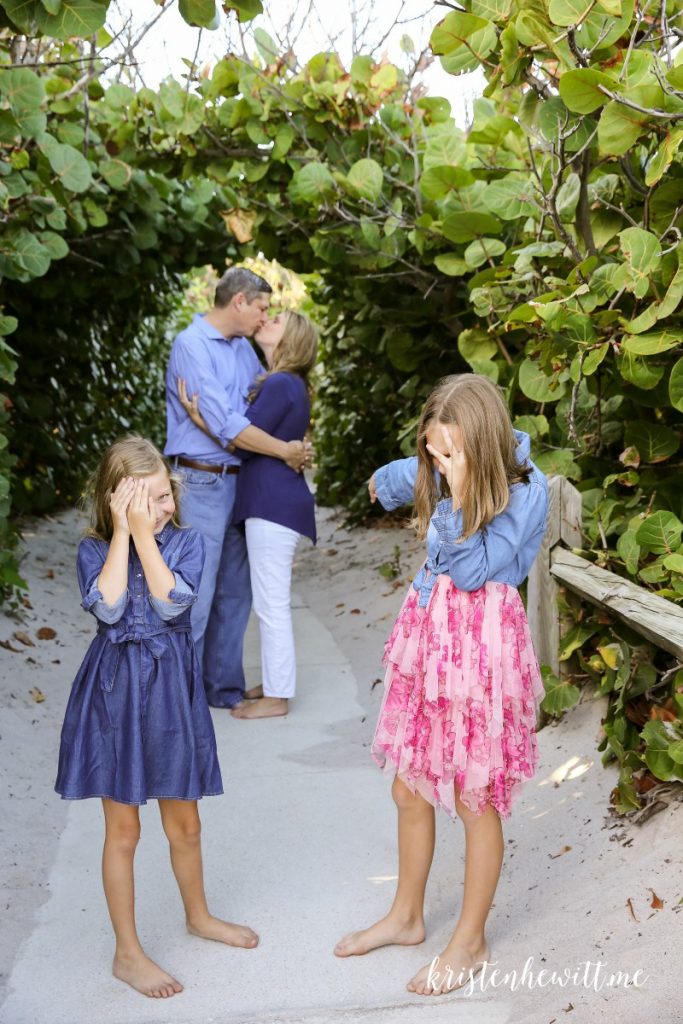 I was cringing inside, as I had an idea of what I wanted this year's holiday card to look like. And I certainly didn't want to take more time to redo it. But then I looked at it through her eyes.
She didn't care if our hair was blowing in the sea breeze, or if there were sand on our faces. And she didn't care if an ocean shot was next to a sand shot or vice versa, she just wanted to see photos where Bob and I looked in love.
Even though they were covering their eyes, the girls secretly loved that we were showing affection. Kids need to see stability, romance, compassion and love, and feel safe and secure knowing and seeing the strength in our relationships. Even when they hear us picking at each other over loading the dishwasher or putting down the toilet seat!
So I let the girls pick the final version of our Christmas card, down to the fonts and color. (They did a great job!)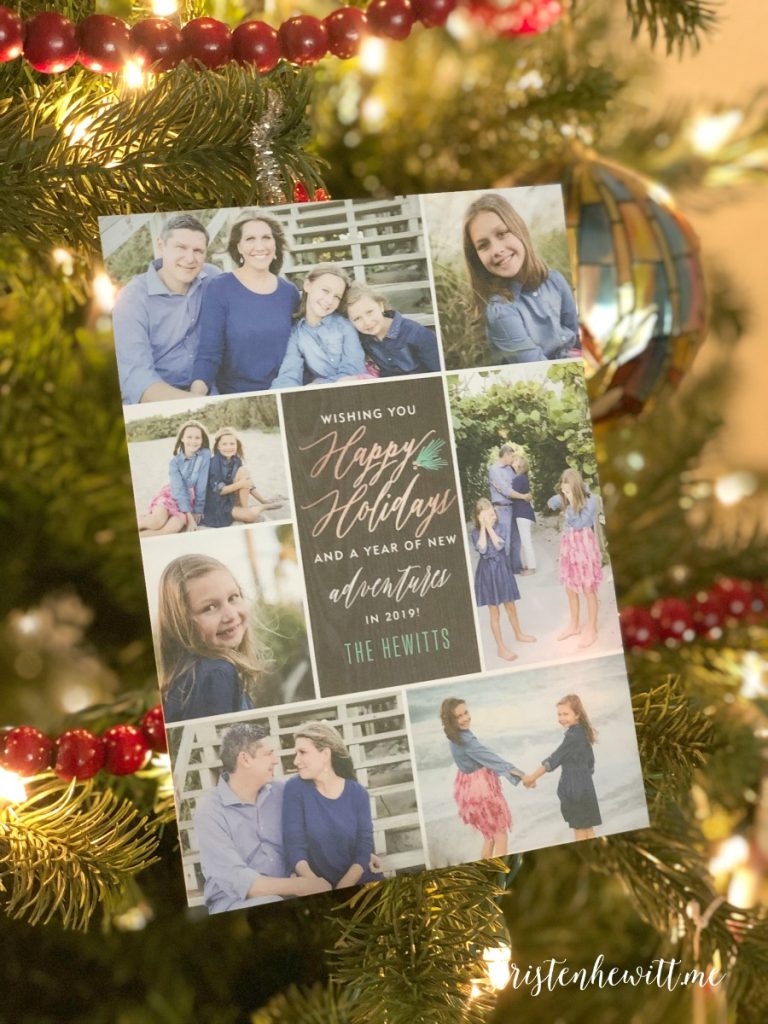 Sometimes we have to let go of our expectations and vision of life and see it from a new perspective because sometimes all we need is a tiny shift. Or a little nudge from an unexpected voice who can show us what's really important.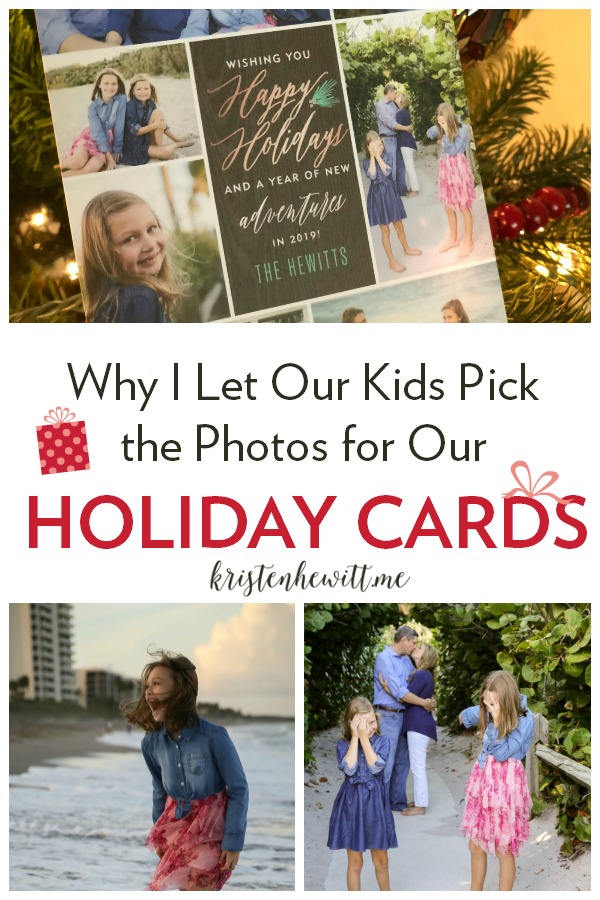 Love. Togetherness. Family. And a lot of fun.
Merry Everything to everyone this holiday season. Hoping we all can find time to slow down and disconnect with the outside world and reconnect with our souls and our families.
If you liked this post, then please follow along on Facebook and Instagram! You might also like Why We Are Doing So Much Less This Holiday Season.