Balance.
A word splashed across magazines, the media, television, and the internet almost daily.
"How to Find Balance in Five Easy Steps!" or "The Key to Balance is Simpler Than You Think!" We read these headlines, hoping this will finally teach us how to be everything to everyone while still having time for ourselves.
I even wrote an article about it once called "Five Ways to Find Balance as a Working Mom."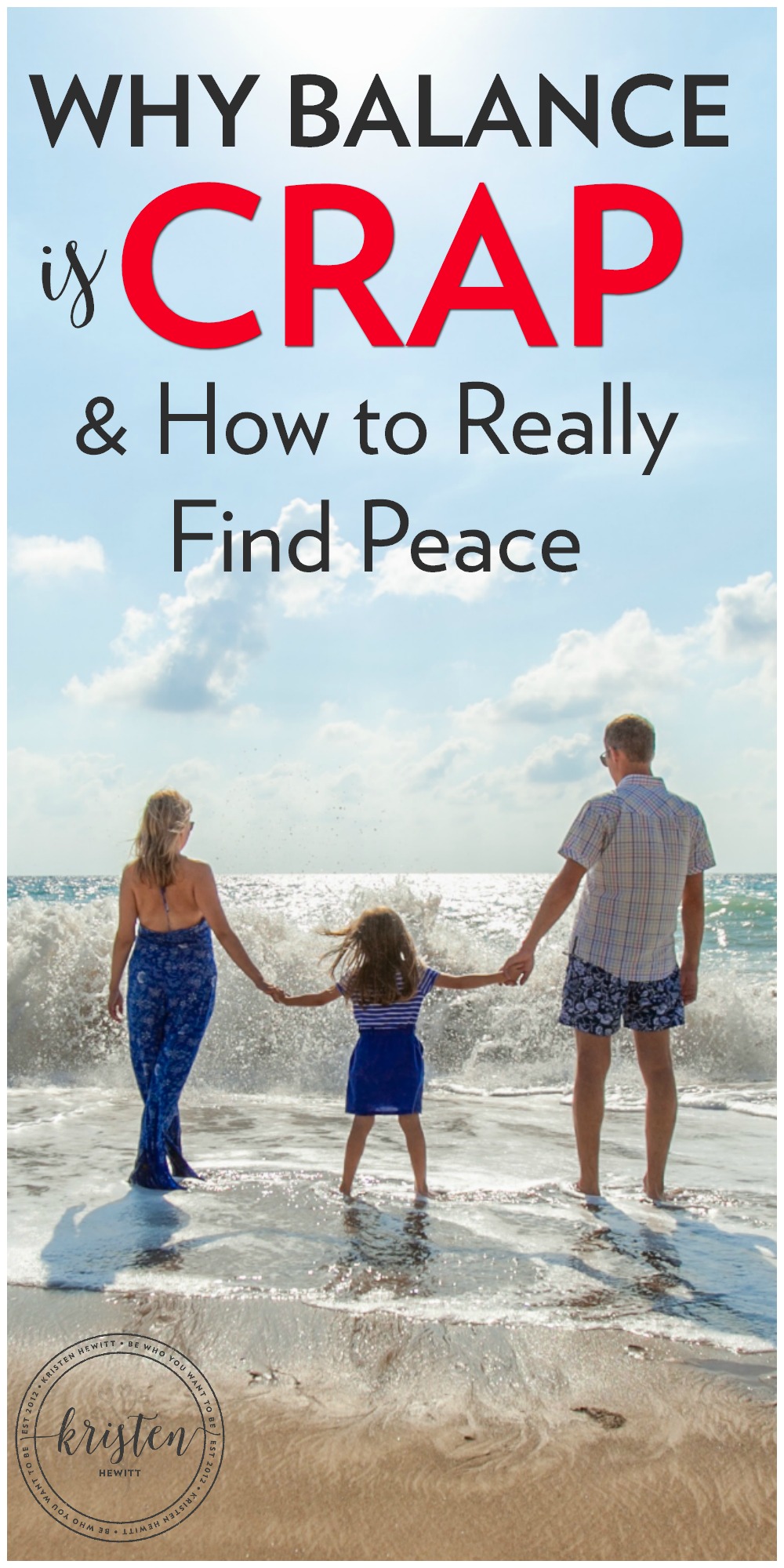 I also get asked a lot about balance on my Facebook page. "I'm doing everything I can do take care of myself and find balance. Why can't I find it? Or the most common message I receive is, "How do you do it all?!" That's the funny thing about social media – people see the carefully curated content we post and don't know the whole truth. That's why they are shocked when my usual response is this:
"BALANCE IS CRAP. You can have it all, just not at the same time."
With two parents working, after nine years it's been nearly impossible for me to find the elusive "balance" between work, home, marriage, and kids. There's always so much to do and too little time to do it in. I tried getting up at 5:00 am before the kids to workout. Then I tried exercising at night. Then I gave up for awhile because I was so busy being room mom, working for Fox Sports, and trying to run a blog and small business that I forgot to take care of myself. I didn't know how to fill my own cup, and my health was failing.
But then I had an epiphany. It felt as if a light was pouring down from the heavens and the angels were singing. Clear as a bell I heard the words, "Stop doing all the things." (Well there were no angels but this did happen!) I realized at that moment that I can't possibly do everything I want to do at once. So I stopped chasing balance because I realized like perfection it doesn't exist.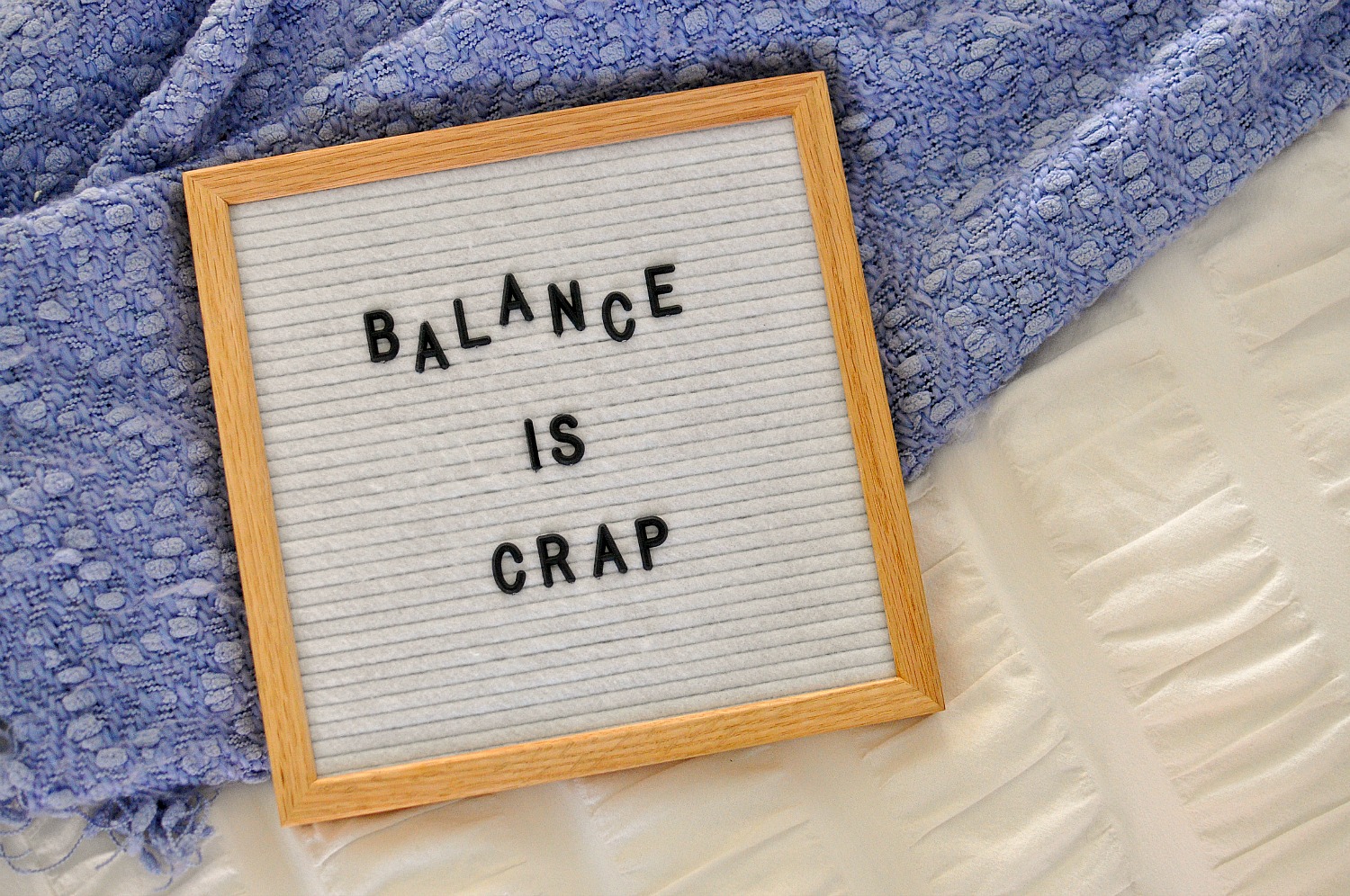 All we can do is decide what's important and build our life around that. Then make our list of needs for the week, and learn to say no to things that no longer serve us. And always (and I mean ALWAYS) add a side-dish of self-care. Because we all need that little bit of time every day to breathe, unwind, and remember who we were before kids.
Balance is a buzzword – not a destination, it's a journey to live as stress-free as possible. To make sure we are taking care of ourselves. And to find the joy in every single day, even the mundane ones. Don't get caught up in the hype and let comparison be a joy-stealer, just do your best each day.
And if you make it through the week with a smile on your face? Well, congrats! That's BALANCE.
Did you like this post? Then please follow along on Facebook and check out my podcast BE WHO YOU WANT TO BE!
You might also like Stop Doing All the Things!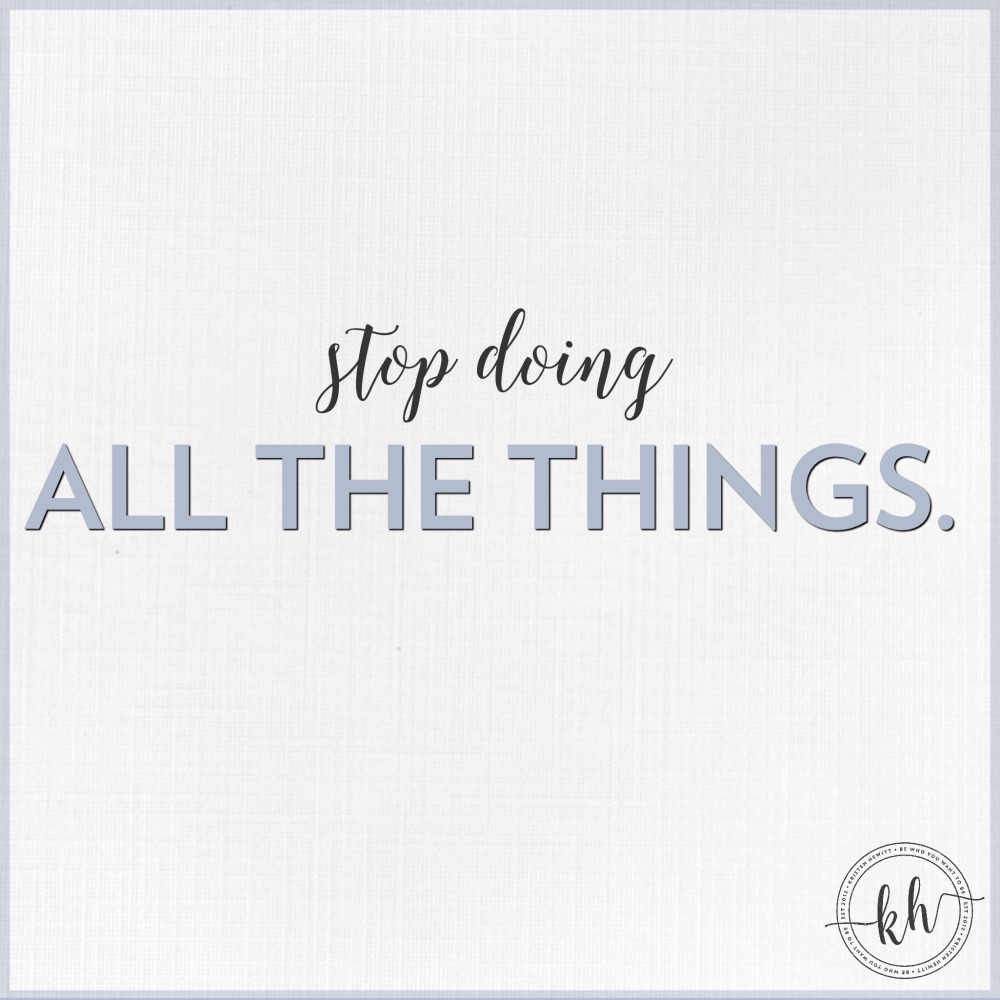 Or 5 Ways to Fill Your Cup When Life Gets Overwhelming.