Disclaimer: This post contains Amazon affiliate links.
Looking for some dino-myte fun for your littlest dinosaur fans? It was only fitting that my toddler's art class last week at
NOVA
mirrored the same theme as my five year old's preschool class:
Dinosaurs!
So as Lila was completing her Dino-Dig, we painted with the plastic prehistoric creatures. Creative huh?!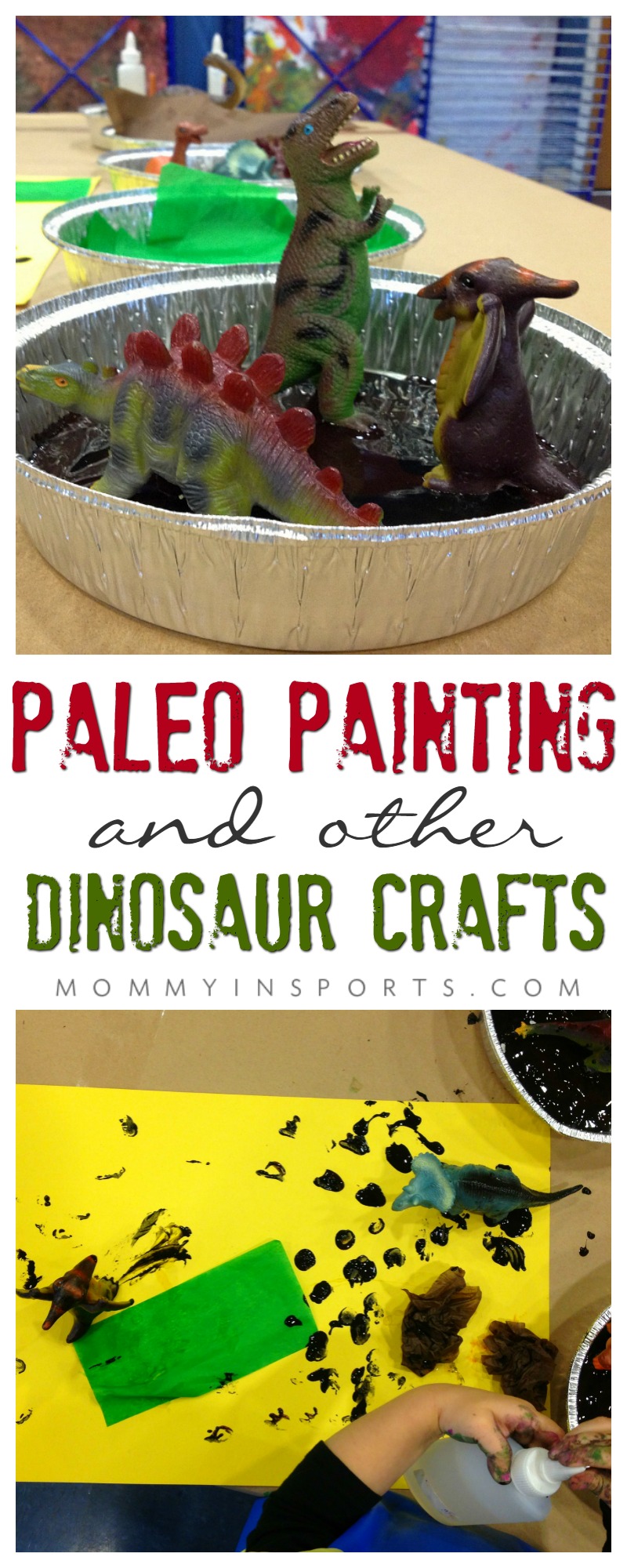 Here's a quick breakdown of this art project, and a few more prehistoric ideas to get your dinosaur juices flowing!
What You'll Need:
Dinosaurs
Paint
Green & Brown Tissue Paper
Glue
Construction Paper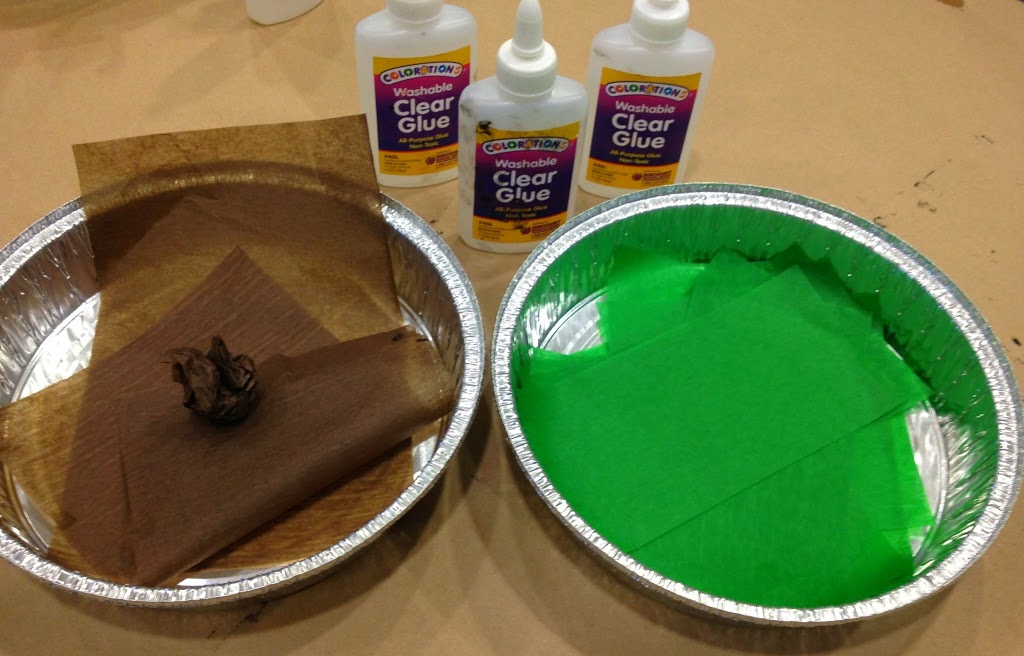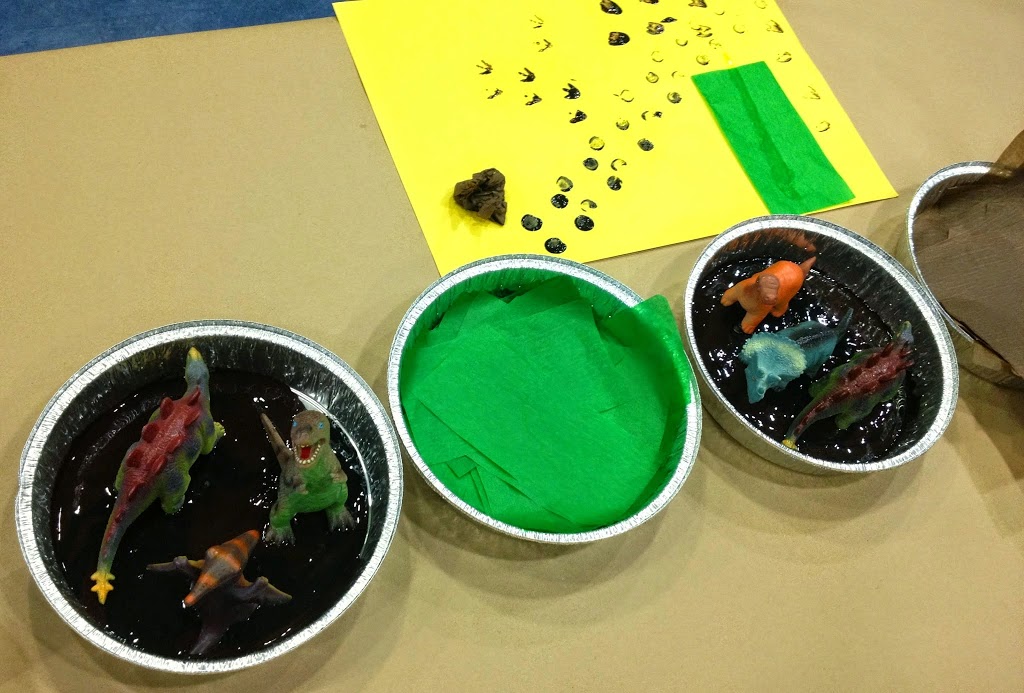 To begin, have your child ball up the brown paper to simulate rocks and glue on the paper. Then put green strips on as trees. Let them use their creativity, and use both hands when playing with the textured paper.
Then it's time to paint! The dinosaurs become their paintbrushes, as they make tracks across the paper. Yes it's messy, but so fun to see what they create!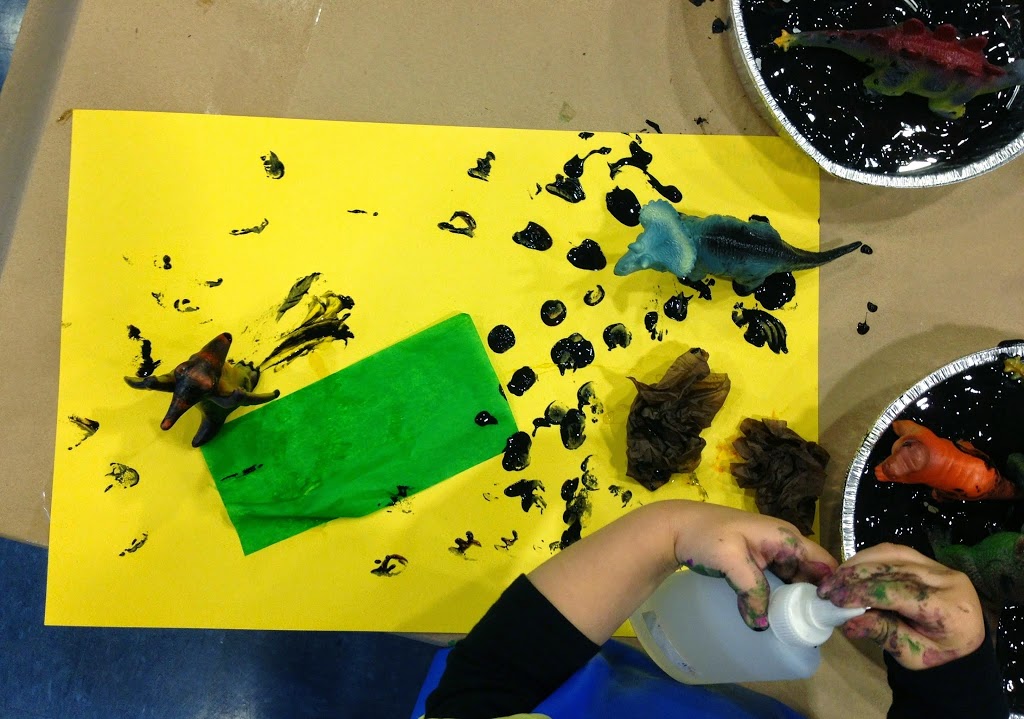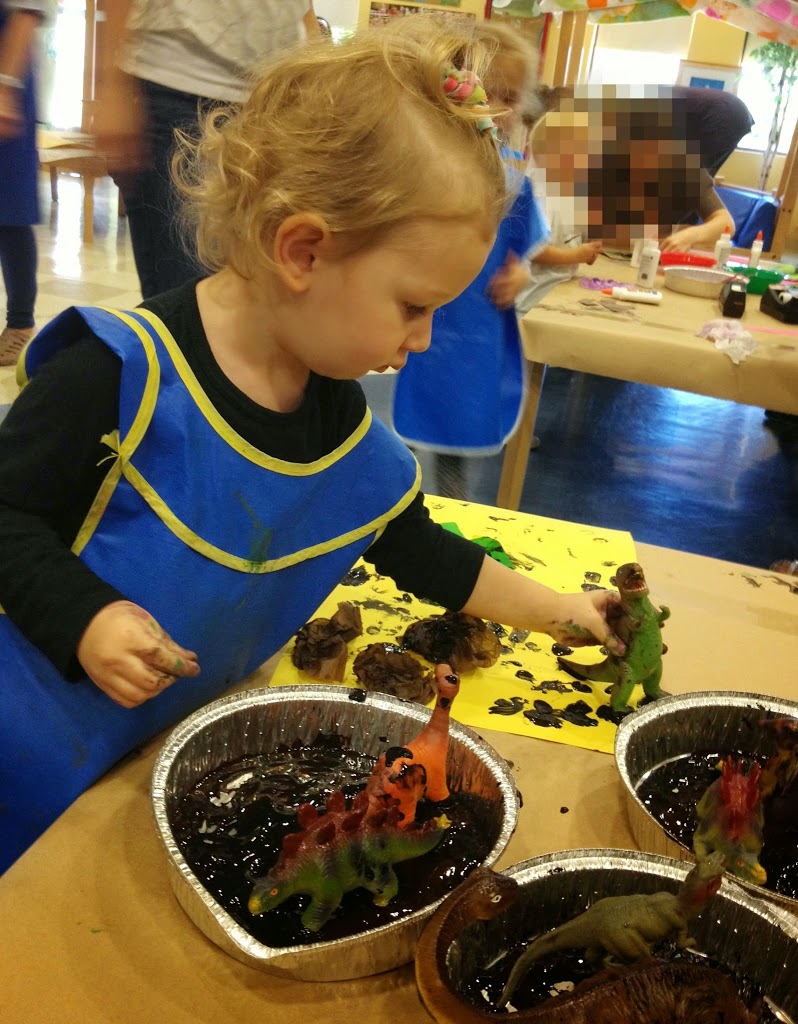 Told you it was simple! The kids had so much fun playing with glue and paint, and after a while Emylia started experimenting with different parts of the dinosaur. First painting tracks, then painting with their tails, and eventually their heads. I love learning to paint with different mediums in this Art Explosion class. Thanks Miss Jo!
Other Dinosaur Ideas!
For books, gotta go with the How Do Dinosaurs series. We started with "How Do Dinosaurs Say Good Night?
", but have read and enjoy several of their titles!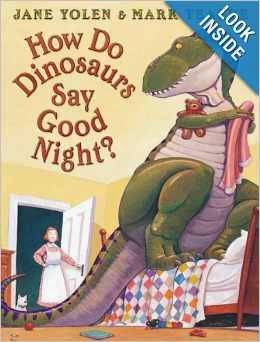 How about some sensory play? Check out one of my favorite Homeschool Blogs, Fantastic Fun and Learning's Dinosaur Sensory Bins. Shaunna takes creativity and learning to a new level! I want to play with one of these…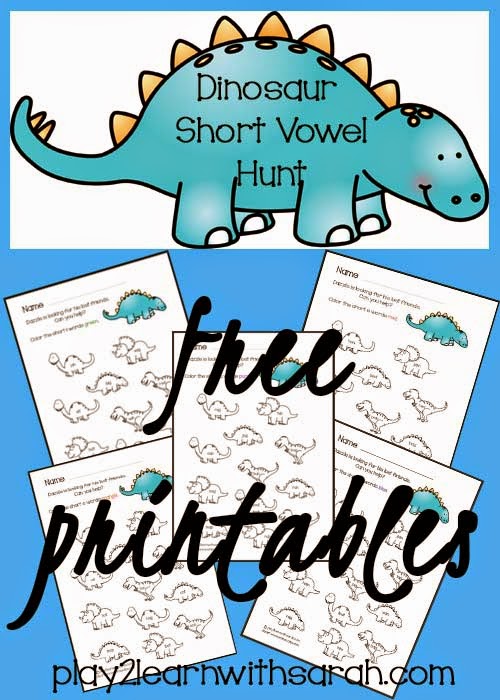 Who says only boys like dinosaurs? My girls love all of these activities…including the TV Show Dinosaur Train. Have another Dino-myte project idea? Please share it in the comments below!
If you liked this post, then check out our other
art projects
like this activity for
spring
!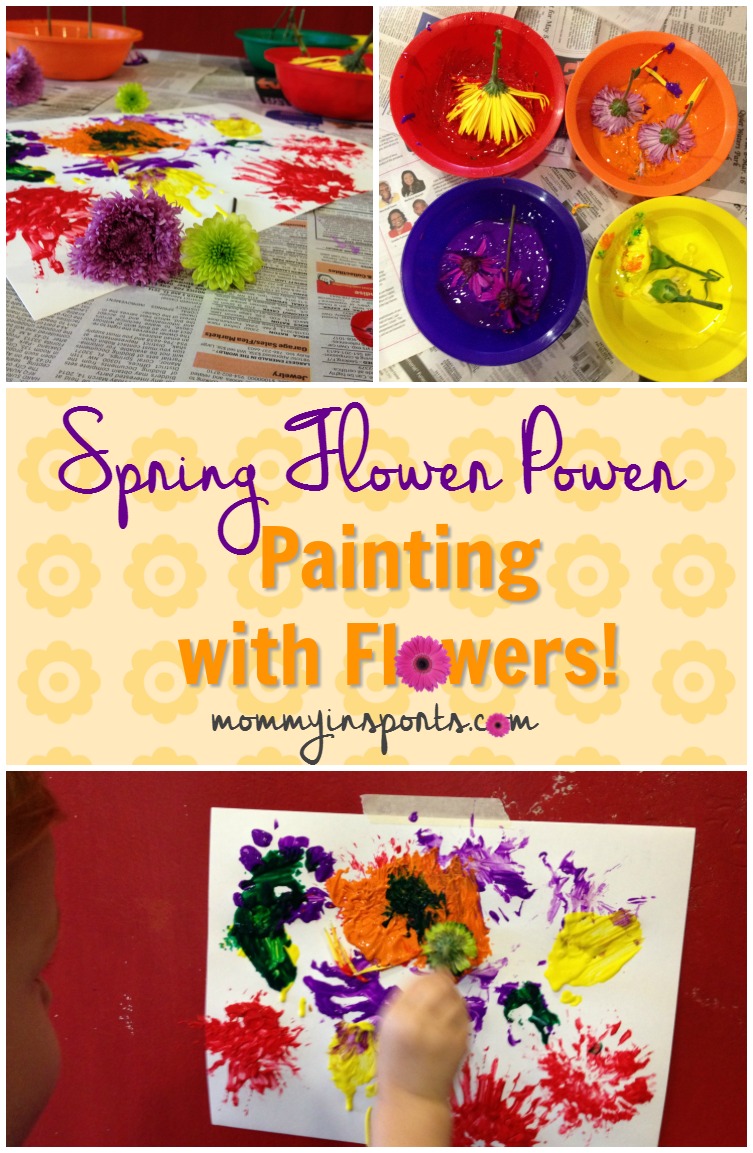 And if you wouldn't mind, please vote for me by clicking below!