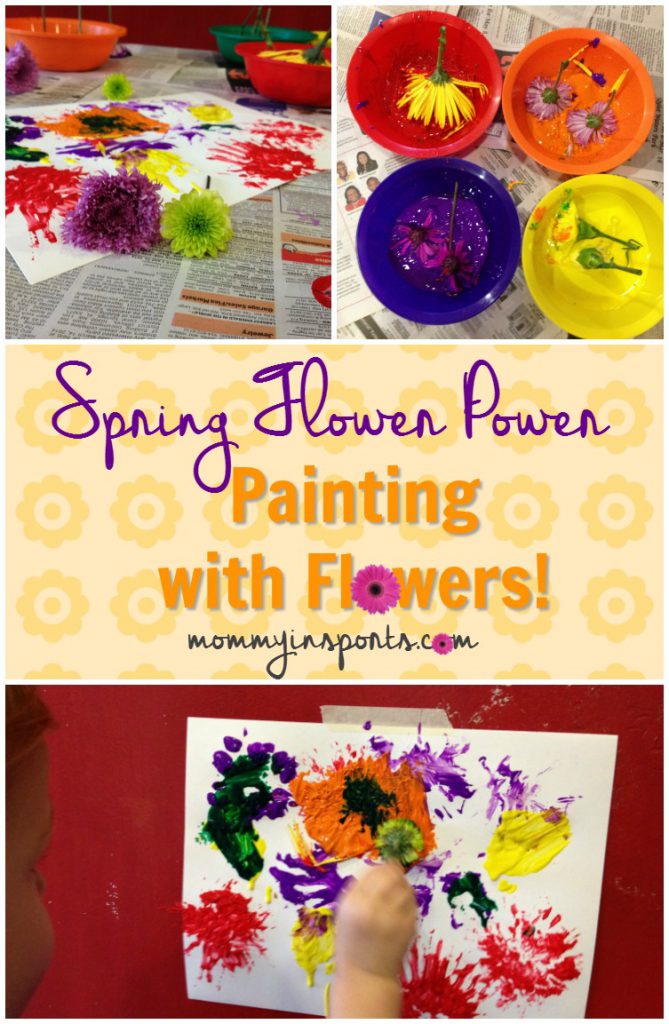 Sorry to all the northerners…but it's just beautiful in South Florida these days! We've been enjoying the outdoors for a few months, and spending lots of time doing art collages and pressed flower art. So here are a few ideas to get you and your little ones in the mood for warmer weather, and the Easter holiday ahead!
Plant Some Flowers!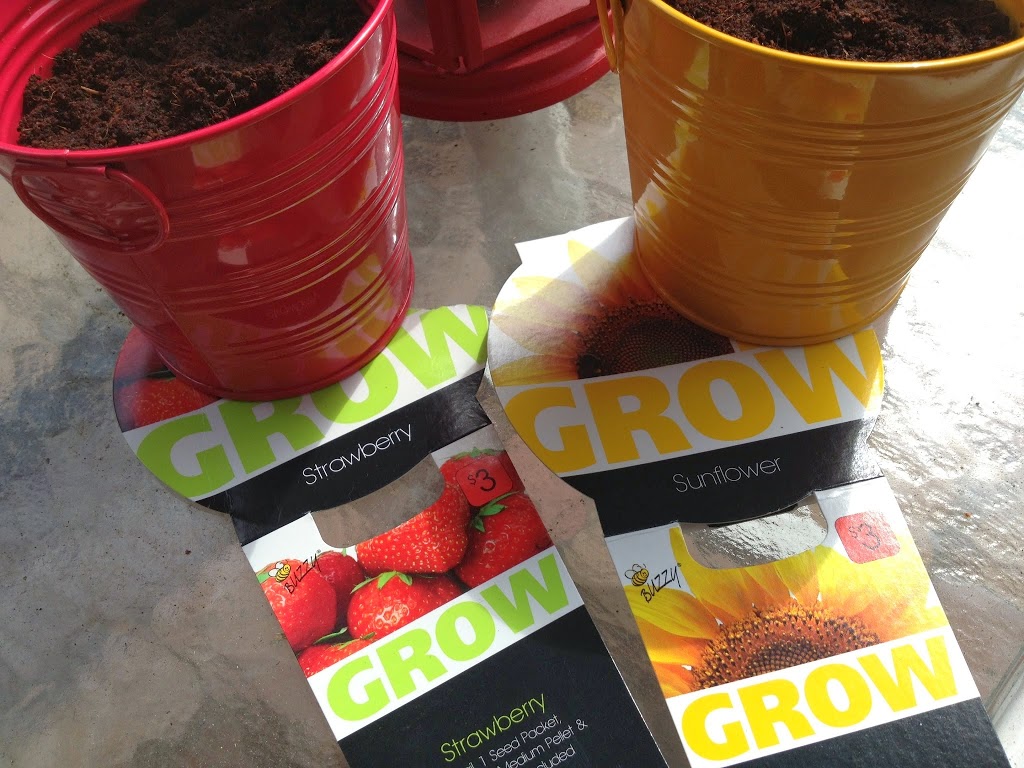 Even if it's not warm where you live, you can still teach your children about growing flowers and fruits! I picked these cute kits up at Target, and my husband planted them with our daughters this past weekend. I would love to have a garden outside, but we have critter problems. Yep you guessed it…iguanas. Ick! They eat everything, even my hibiscus tree. (Oh the perils of living in a subtropical climate.)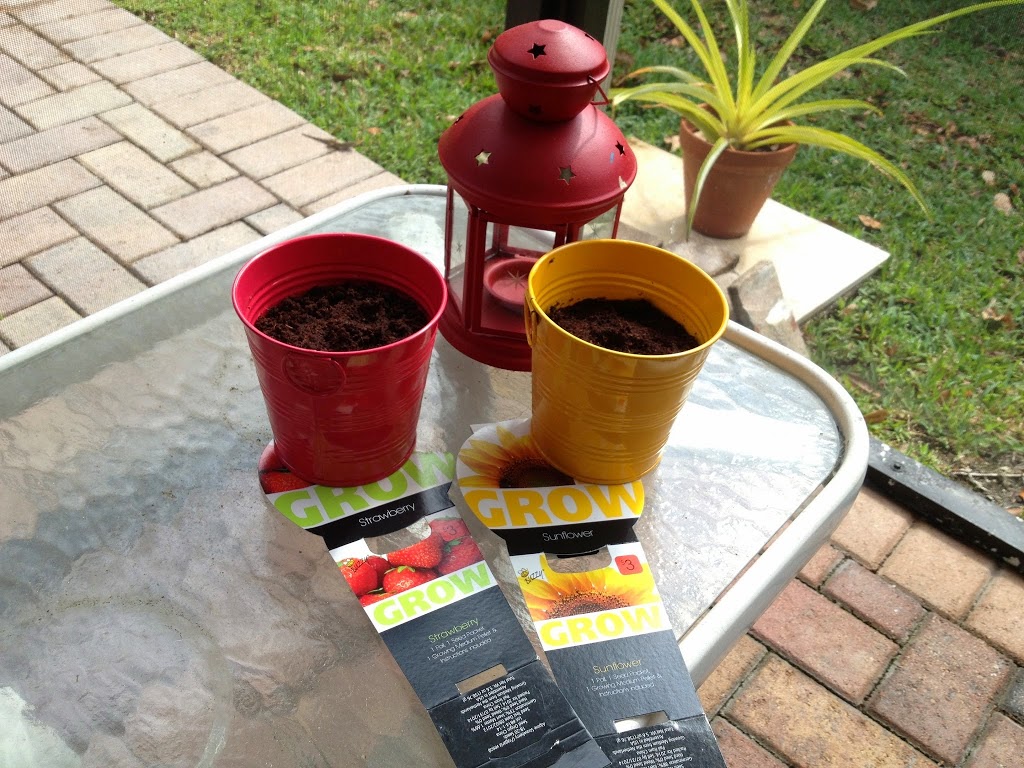 So we do small container gardens that seem to do well. I'm curious to see how the strawberries grow, but my pineapple is doing ok!
Paint with Flowers!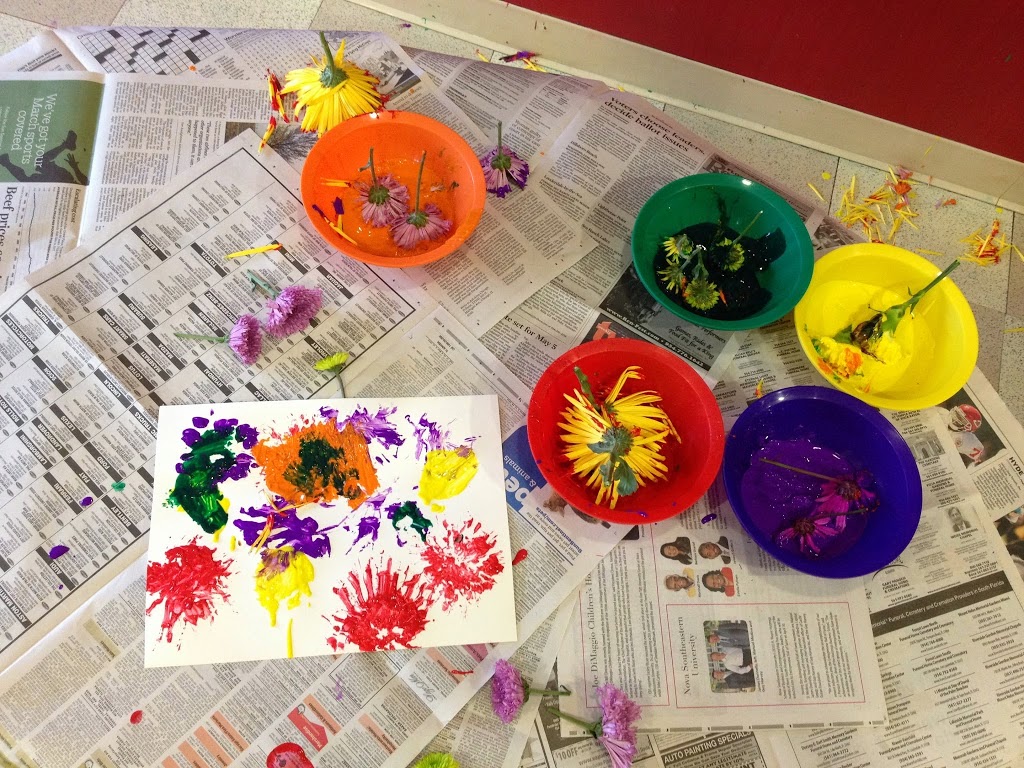 I love how Emy's painting turned out!
Why not paint with flowers? We did this at my toddlers art class today…so fun! The teacher just picked up a bouquet of flowers from the supermarket and laid out several bowls of paint.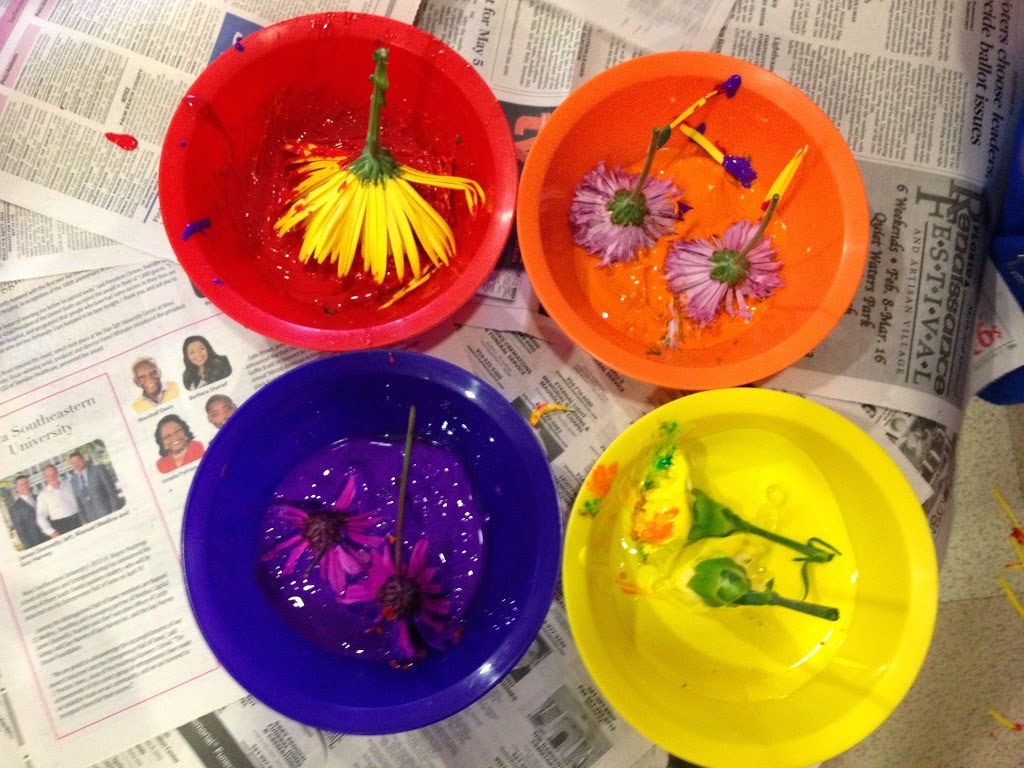 We talked about the size of each flower, and they learned how to press the flower imprint onto the paper. I can't wait to show this to my 5 year old!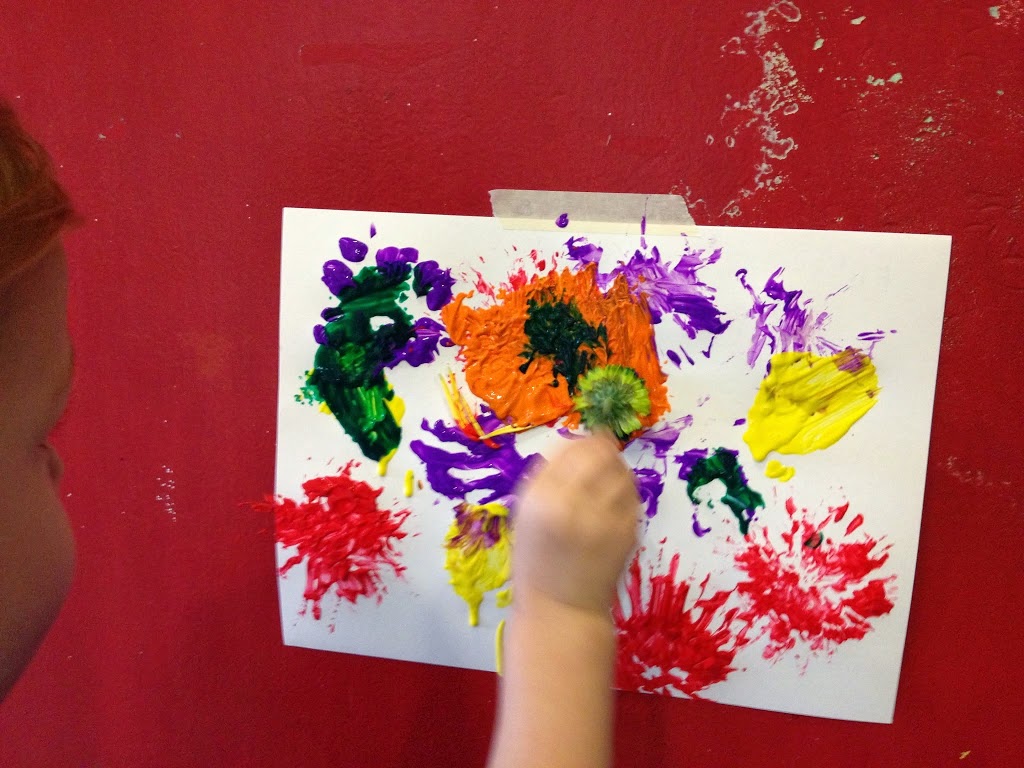 Coffee Filter Flowers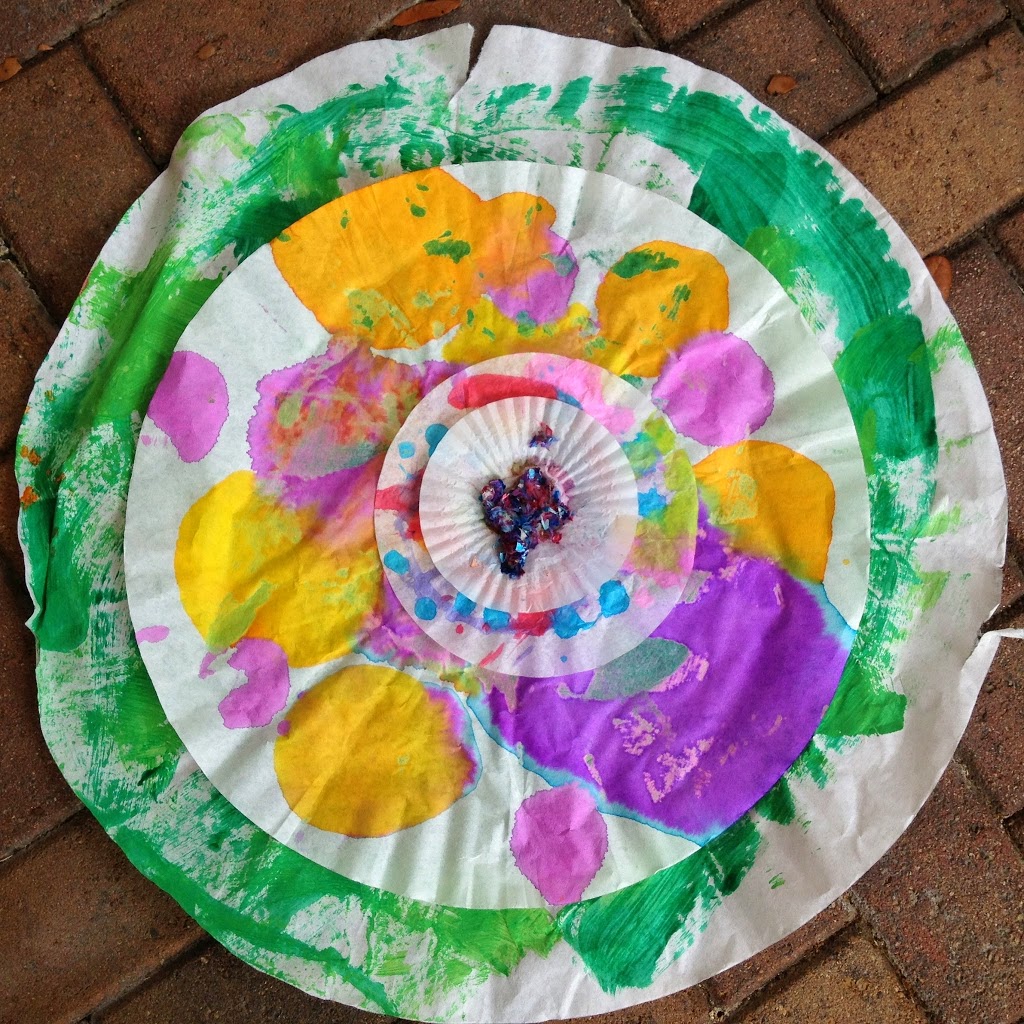 This is another cute project courtesy of Miss Jo at Nova Southeastern University. She had giant coffee filters of all sizes, and gave each child a different medium of paint for each layer. To do this at home use a coffee filter for the bottom layer and give kids 3 types of green washable paint. I used kelly green, and mixed yellow in for one color, and brown in for a darker green.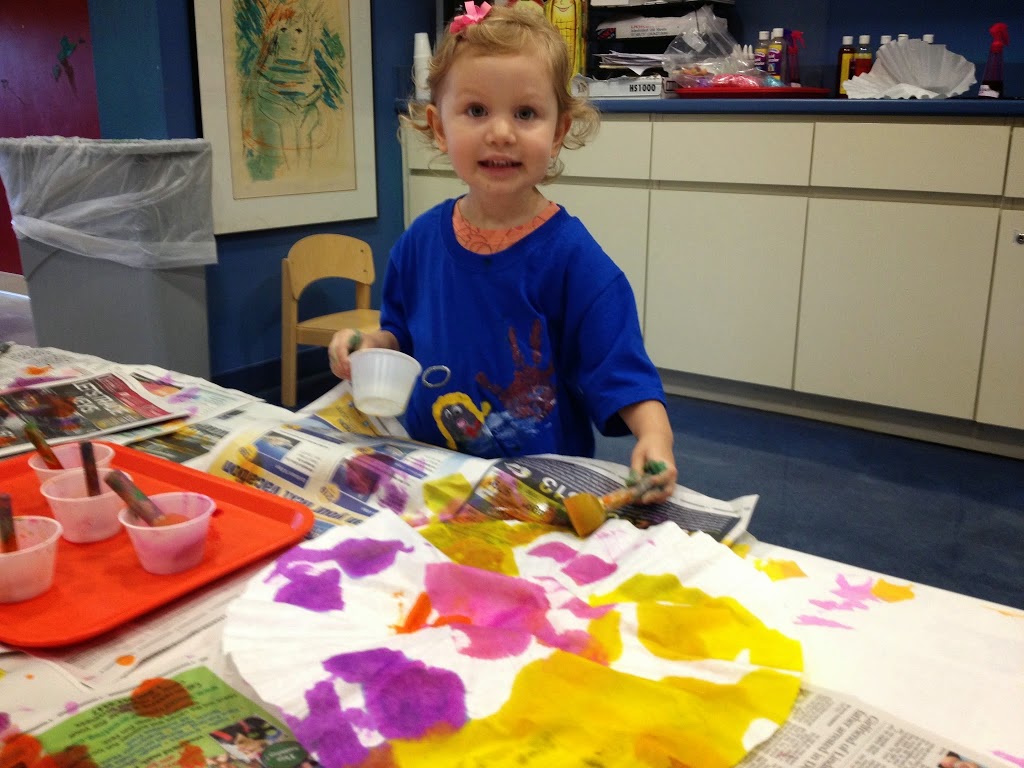 For the next layer we used watered down paint and sponges and watched how the paint expanded onto the filter. For this layer at home I would use a jumbo cupcake liner.
Then for the 3rd layer use a regular sized cupcake liner and try bingo dabbers.
And for the center of the flower use a mini cupcake liner and let your kids shred paper, or punch using a hole puncher and then glue a collage inside. You can always hang these on the wall or glass doors with a brown stem and leaves for super cute Spring or Easter decorations!
You can pin this for later. Happy Spring!