Can you believe it's almost here? Summer has flown by, and in just weeks we'll be re-entering the world of car lines, PTO meetings, and field trip forms. But before we send our kids back to school, we of course have to stock up and go shopping. Just the thought of it can seem overwhelming. The supplies, the clothes, shoes, and other necessities for back to school can make your head spin, and wallets lighter. But to make it easier for parents, I've partnered with my favorite mall in South Florida, Sawgrass Mills to bring you some money saving back to school shopping tips!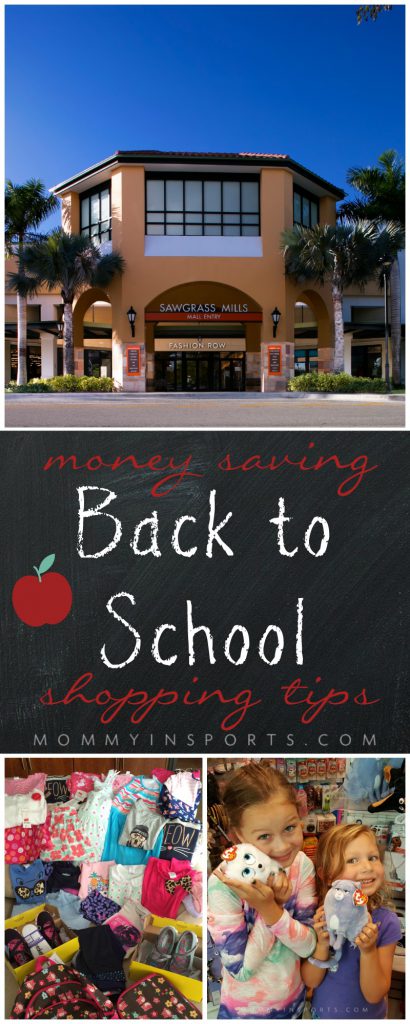 For those that don't live in South Florida, Sawgrass Mills is a shopping mecca. (I seriously could worship here I go so often.) It's the largest outlet retail shopping destination in the US, and houses more than 350 name-brand outlets, a movie theater, Barbie's Dreamhouse, plus nine full service restaurants like Grand Lux Cafe, California Pizza Kitchen and more! It's your one-stop shopping destination for all of your back to school needs, so I took the girls on a shopping spree to get all of their back to school clothes, shoes, backpacks, and school supplies. Yes they have a Target Superstore too!
Here's a video that includes my money saving back to school shopping tips, and if you aren't into watching read below!
money saving back to school shopping tips!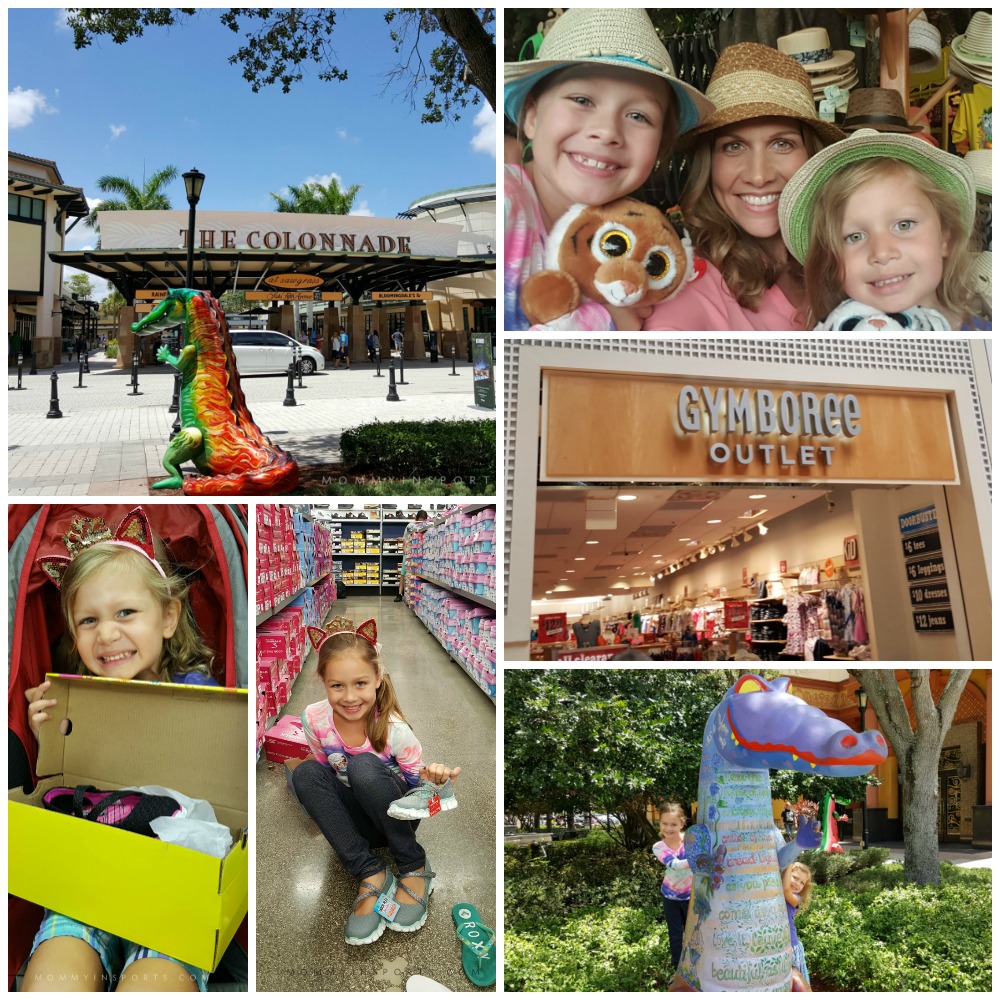 Shop Your Kid's Closets – Go through your children's existing wardrobe and inventory what fits and what doesn't. Also pack up what they've grown out of to make room for new clothes!
Make a List – Make a list of what you need, and stick to it!
Go Through Hand Me Downs – Don't forget to go through and pull out hand me downs that might fit your little one for the upcoming school year!
Summer Clothes Savings – Back to school shopping is when I load up on summer clothes for next year. Buy them one or two sizes bigger, you might even find some 4th of July outfits and bathing suits like we did!
Shop the Sales – There are so many sales right now that rival Black Friday deals. And many retailers offer online coupons. Go to their direct websites and download coupons for the stores you know you are visiting. The more prepared you are, the bigger the savings! Retail Me Not is also a great resource. And don't be afraid to ask your cashier at check out if they have any extra coupons. I gave my email address at the Osh Kosh outlet for another $10 off.
Shop Early – I love to open the malls! When the kids were babies I used to walk with a group of women at Sawgrass Mills in the summer before they opened to avoid the summer heat. Getting there at 10:00am, right when they open will ensure a good parking space, no crowds, and awesome doorbuster deals!
Check out our buys below We did this in a few hours, and had an awesome lunch afterwards at Rainforest Cafe! If you'd like to see the deals at Sawgrass Mills, check here before your shop!
Don't forget August 5-7 is Florida's tax-free holiday weekend, so shoppers can save an additional 6% on clothes, school supplies, and computers! Details for tax-free weekend can be found here.
Also Sawgrass Mills is kindly offering a shopping spree to one of the readers here at mommy in SPORTS! If you'd like to win $100 gift card to Sawgrass Mills, please enter below.
Good luck and don't forget to follow along on Facebook for more great parenting, sports, and healthy living stories!