For 10 years we've been creating the childhood magic for our miracle girls. The tooth fairy, Santa, the Easter Bunny, the Elf, and even the Halloween Switch Witch. And it all came crashing down like a house of cards on Halloween night.
After a long day and evening of celebrations and trick-or-treating we were walking back to the car when the girls began talking excitedly about the Switch Witch. You know, the magical witch that takes the wretched food-dyed, sugar laden, crack candy from your house on Halloween night and replaces it with a small toy? I thought it was brilliant, no major candy meltdown plus they get a new nightgown, book or Lego set. Cha-ching!
Except this year I forgot about the Switch Witch. I've been working full time and rehabbing my knee and totally forgot about this magical, mystical tradition that I regretted starting. So I pulled this response of my butt;
"Hey girls! How about instead of doing the Switch Witch this year, you donate the candy to our soldiers keeping us safe overseas? Wouldn't that feel good to help someone and NOT get a present this year?"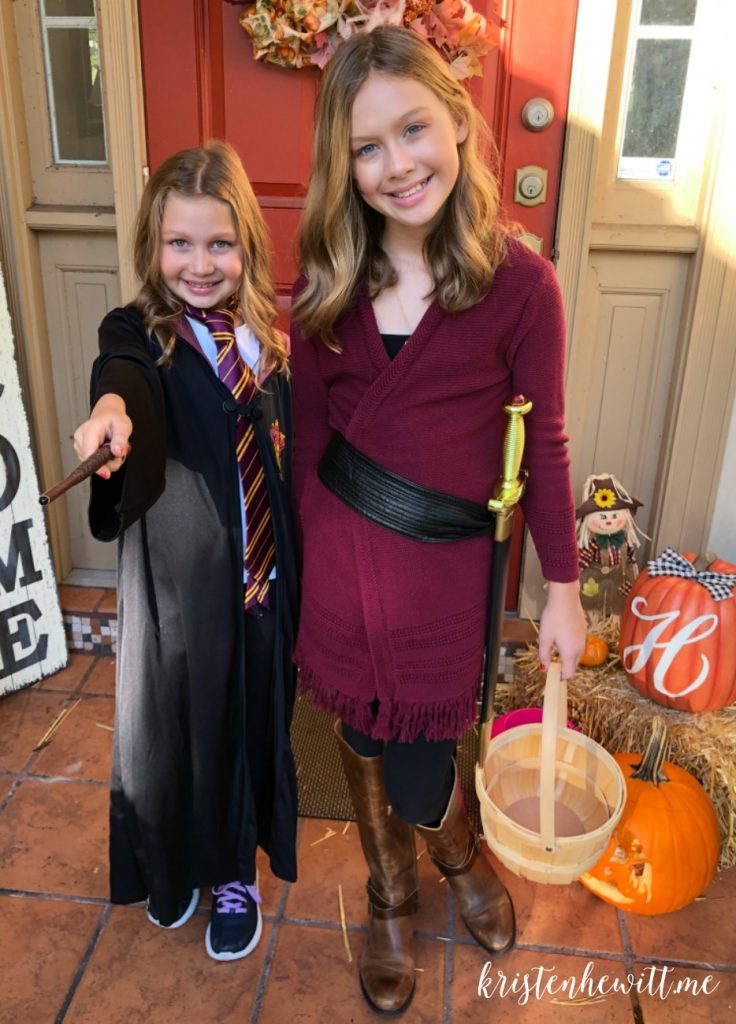 Except our 10-year-old is waaaaaay too smart for that. "Or maybe you just forgot to buy us presents this year and you are really the Switch Witch?" The sarcasm dripped from her voice so I glanced at my husband unsure of what to say, who started laughing and turned his head away. I silently cursed him, why am I always the one that has to deal with this stuff?
I looked back at her and she was still waiting for an answer expectantly. I always said I would never lie to them, and if they ever asked me for the truth I'd give it. So I just slowly nodded, then said, "Are you OK?" That one little head movement and question set off an epic emotional explosion.
She was clearly not OK.
She stomped down the street in my beautiful leather boots and was fuming. After she went about 30 yards she stopped, turned around, and screamed down the dark street back at me, "WHAT HAVE YOU BEEN DOING WITH MY CANDY? I WANT TO KNOW WHERE MY CANDY IS?!!!"
I asked her to please stop, I didn't want to deal with the neighbors or clue her little sister in, who is already asking me if I'm the tooth fairy. We are desperately clinging to whatever shred of childhood magic we can at this point, so she glared at me and huffed into the car, slamming the door.
When we got home she went to her room and I followed her there and closed the door for a little private little sister-free chit chat. Immediately the tears started, and I could see we were moving from anger to sadness that the magic wasn't real. "Why mama, why did you lie to me? Why did you make me believe in something that isn't real?"
Talk about gut punch. I felt terrible and just went for it. "Lila you were such a gift, and when I had you I wanted to make everything over the top wonderful for you. It was so unbelievable that I was actually a mom that it was just as much fun for me as it was for you! So on holidays, sometimes parents…."
"Let me guess," she interrupted me, "you're the Tooth Fairy and Santa too?"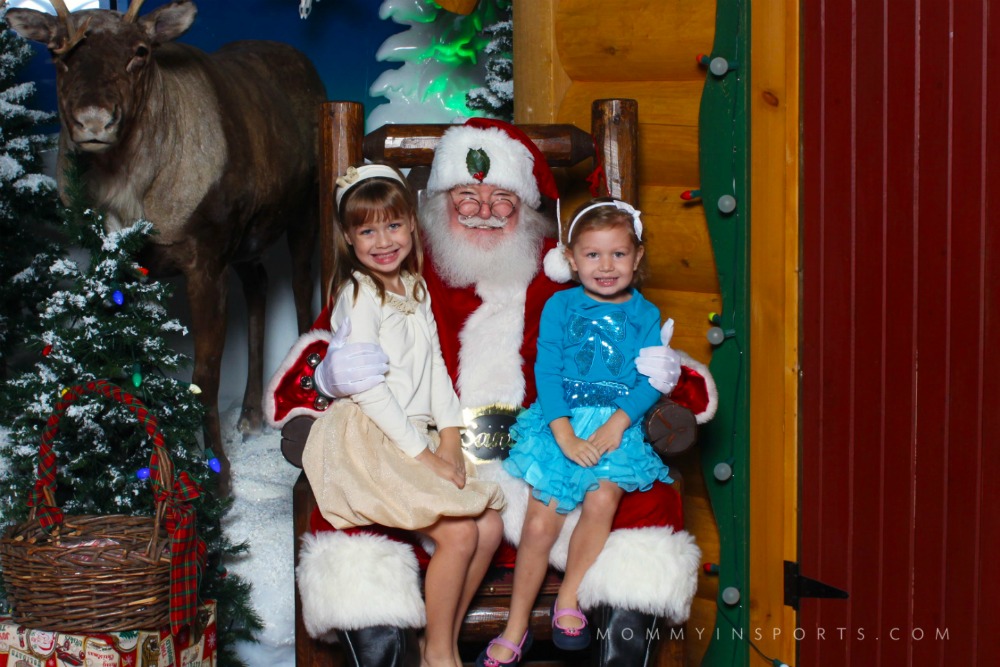 Again I nodded and then my tears started to flow.
"I knew Santa wasn't real," she exclaimed. "The reindeer never eat my reindeer food, I check every Christmas and it's still in the yard. And sometimes Daddy's writing is the same as our Elf!"
I apologized and held her as the tears kept flowing. She even asked to be sure, "So the Elf isn't real either?"
"No, it's not. But Christmas magic IS. And St. Nicholas was a real man who spread real cheer, and now that you know the truth, YOU get to be Santa for Emy. And you get to move the Elf," I replied.
"I can touch him?!" she asked excitedly and then she cried again.
I held her for a few minutes, then she calmed down she told me that she was grateful. "Thank you for doing all of this for us. The Easter egg hunts and the presents. I can't believe it was all you, thank you mama."
And that's the tale of how one overworked, tired, mama forgot about the Switch Witch and ruined the myth of Santa, the Elf, the Tooth Fairy, the Easter Bunny, and the Switch Witch all in one night. And honestly, we've accepted it. I mean, I was going to tell her this summer anyways, and suspected she knew, but now at least I have a real elf to help me this Christmas.
And bonus, now she can't pull the, "Well if YOU won't get me an iPhone and laptop this Christmas then Santa will" card.
Let's just hope we can get her little sister a couple more years of believing. And if not, it was a good run.
What age did you kids learn the truth?
If you liked this post, then you may like Why We Haven't Told the Truth About the Easter Bunny, Yet.