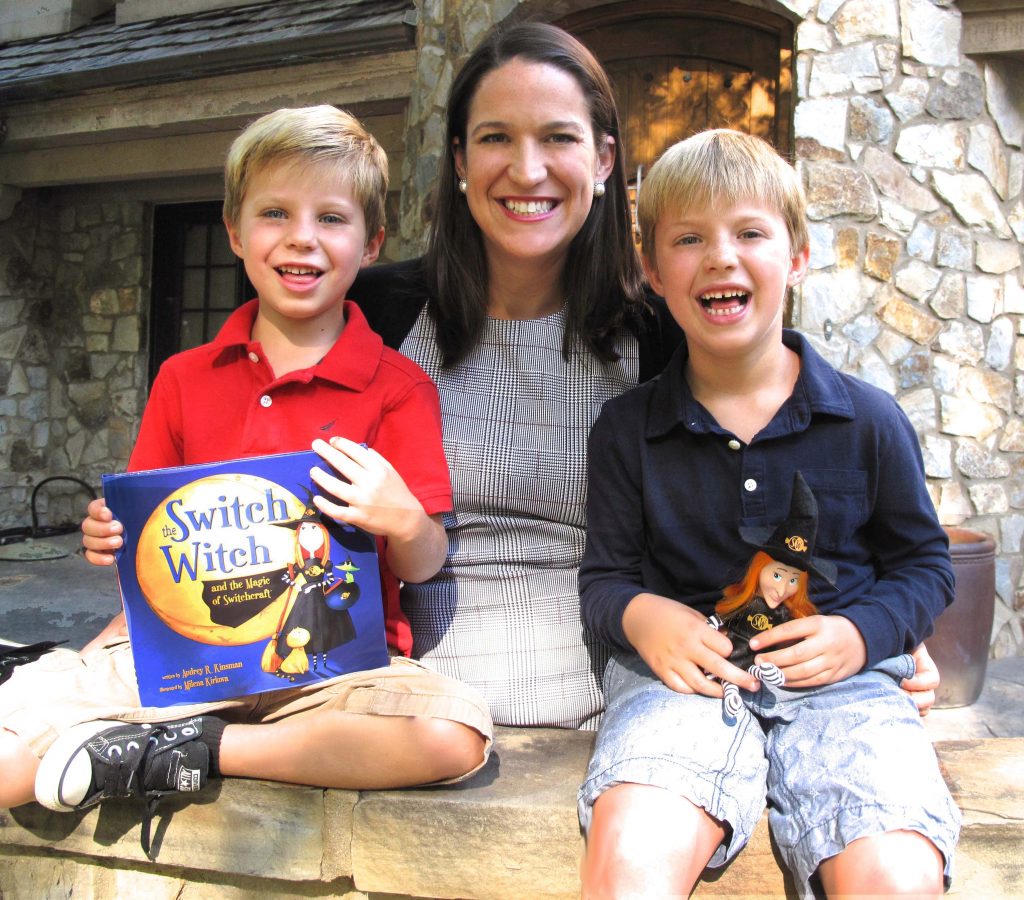 Have you heard the legend of the Switch Witch? It's been around the parenting block for years, and is the perfect solution to rid our home of the enormous amounts of candy our daughter collects each year trick-or-treating. On Halloween night, we allow her to keep just five pieces of candy, and then leave the rest for the Switch Witch outside her door. Then the wonderful witch switches it for a toy! That we we don't pack on the pounds after Halloween sneaking pieces of her candy when she isn't looking, and she doesn't rack up 10 cavities by the end of November.
Last year one savvy working mom though decided to take the story one step further. Audrey Kinsman knew the folklore of the Switch Witch as well, and found the sneaky witch helpful when her son's severe allergies prevented him from eating his Halloween candy. Read my interview with Kinsman on She Knows to learn more about her creative book and stuffed witch toy. And I know what you're thinking…it's not like the blasted Elf, I promise! I was skeptical too….but she is helping to bring back a healthy, happy, yet fun Halloween holiday!
switch witch giveaway time!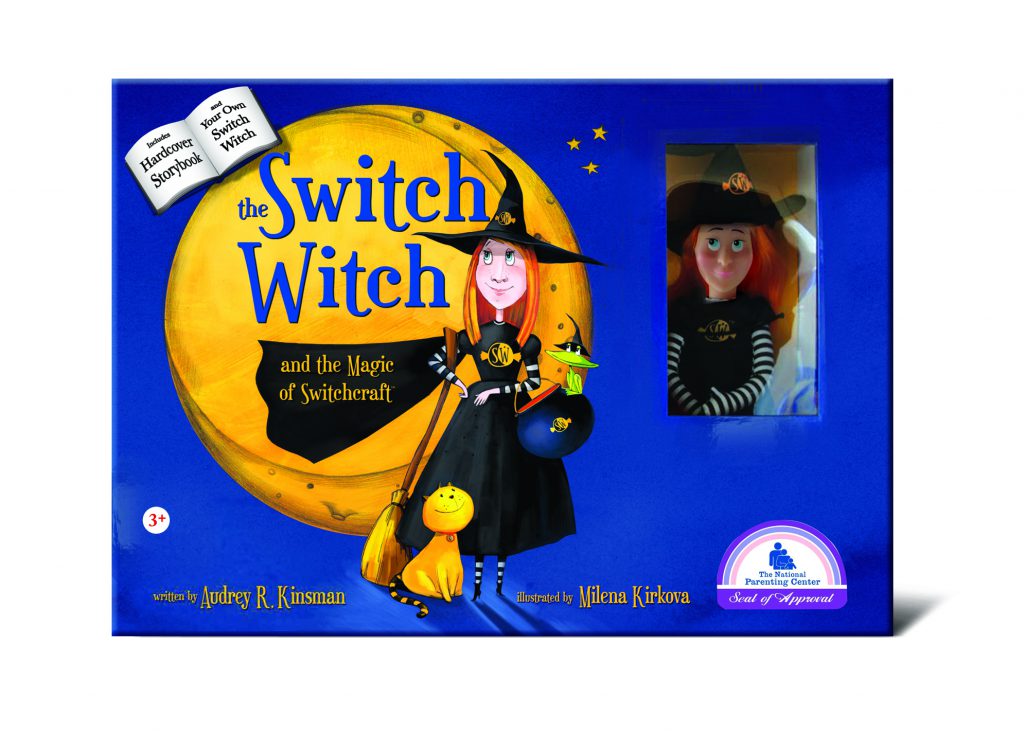 Want to win your own Switch Witch story book and super cute plush toy?! All you have to do is enter below! Also, if you want to win a $500 Target gift card, please share of picture of your own Switch Witch! Hurry and check the Switch Witches Facebook page to enter and unlock your entries below to win your own Switch Witch!