A gratitude practice is something we've all heard about but rarely have the time for. It was made popular by the book "The Secret" and of course Oprah about 15 years ago, and I bought into it. If it wasn't for my gratitude journal I would never have become a mom. Those dark years of infertility and treatment including IVF were difficult to endure, and my gratitude journal helped me keep things into perspective, and cultivate a positive mindset.
Fast forward a decade or so and now I'm a mom of two beautiful miracle IVF girls, who sometimes need help finding the good in every day. Sure they're thankful and good kids, but sometimes they obsess over who gets the pink plate, or I hear the annoying phrase, "that's not faaaaaiiiiirrrr!'
So in order to help them stay grateful and keep a positive mindset, we practice gratitude all year long in a variety of ways. If you too find your child might be focusing on the negative, or not able to be appreciative of all the amazing toys and experiences they have, here are five ways to teach and practice gratitude with your kids.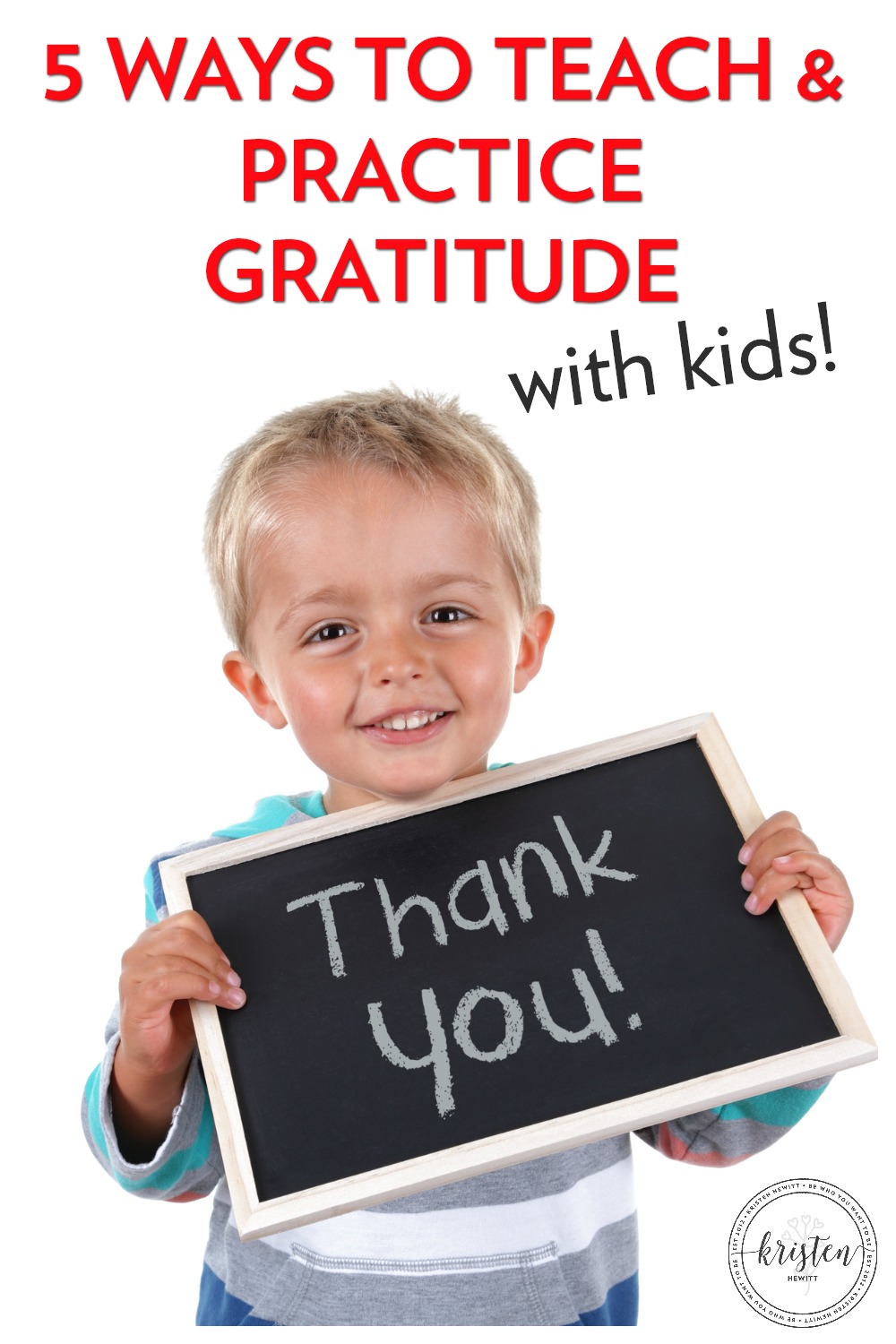 1. MODEL GRATITUDE – It's true what David Bly said, "Your children will become what you are, so be who you want them to be." Our children are our mirrors and they really do soak up everything we do and say. So if you find that gratitude may be lacking in your house, the first step for us is to show gratitude ourselves. Praise kids when they help around the house, tell them how grateful you are for a delicious meal out a restaurant, and before bed, each night ask them what they were grateful for during the day. Just this little shift in ourselves reaps huge rewards in our children.
2. START A GRATITUDE JOURNAL – I can't rave enough about the positive impact a gratitude journal can have on your life. Writing about your day, what you loved, and who and what you are grateful for really helps you see all the good in your life. In the journal I created with my friend Carrie Elle, based off the journal I kept during IVF, we also have a section where you can write your intention for each day. You can pick one up here, or for your children buy a simple journal for them to write the best parts of their day! I also have a FREE PRINTABLE you can use right now!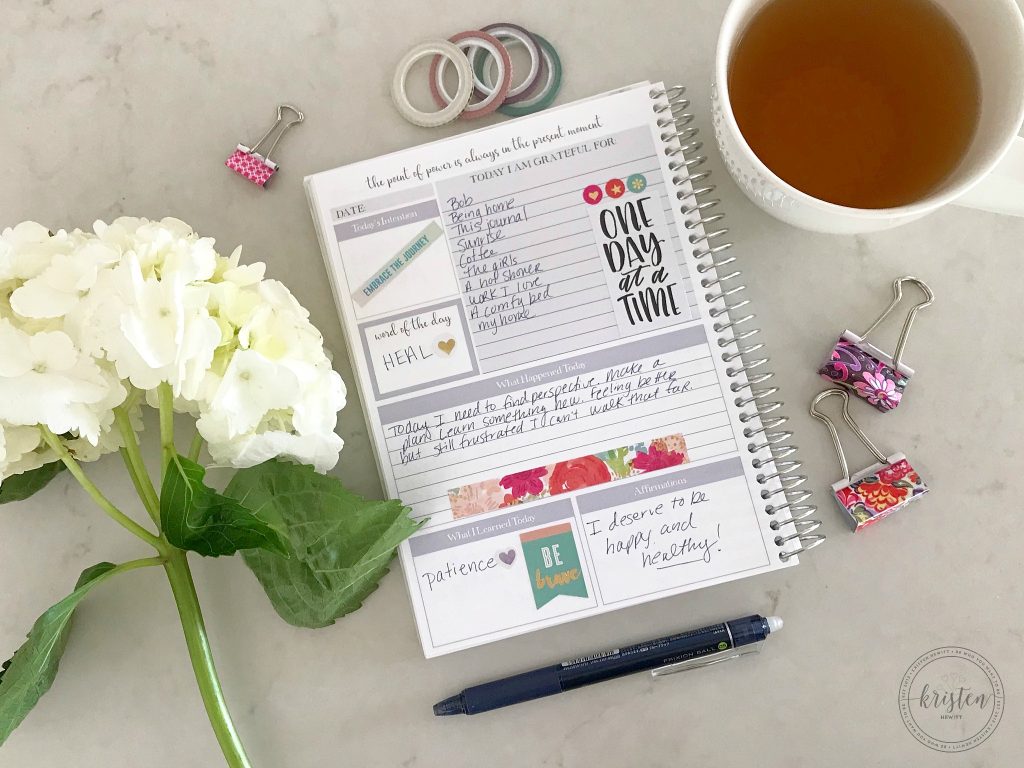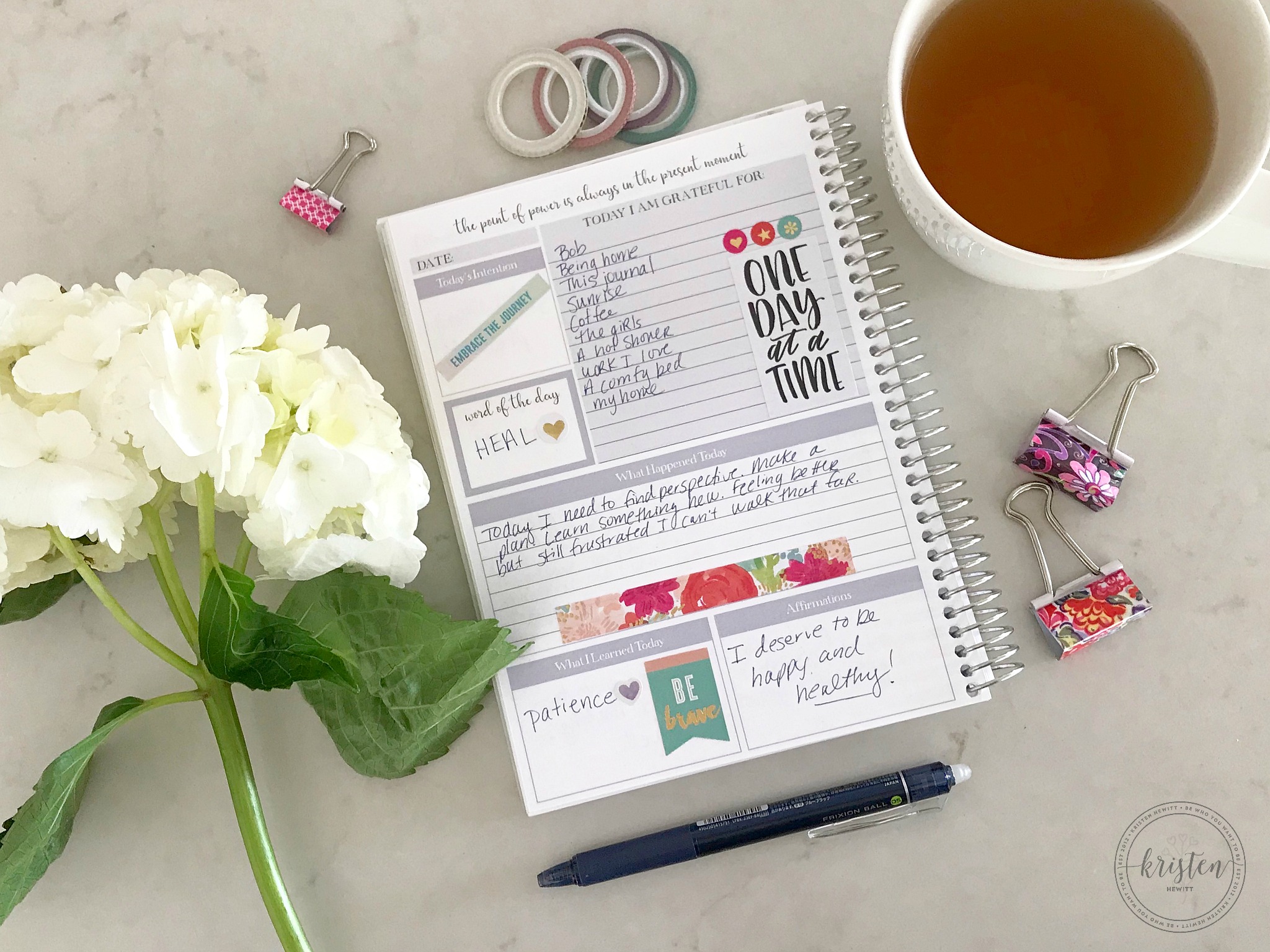 3. CREATE A GRATITUDE PUMPKIN – I saw this idea on the Facebook page Her View From Home and loved it! It's a fun way to get the family involved and I love this visual reminder.
https://www.facebook.com/HerViewFromHome/photos/a.325693450784749/2088550884498988/?type=1&theater
4. CREATE A GRATITUDE TREE – There are many products out there you can pick up very inexpensively, like a gratitude tree at Target. They have little wooden ones where you can write what you are thankful for each day on a leaf or this canvas one. The girls surprise me with what they are thankful for and I love that they do it on their own now. You can also make your own by just cutting leaves out of construction paper and sticking them on a door or wall in your home. I love visual reminders, it almost becomes a three-dimension vision board flowing with positivity.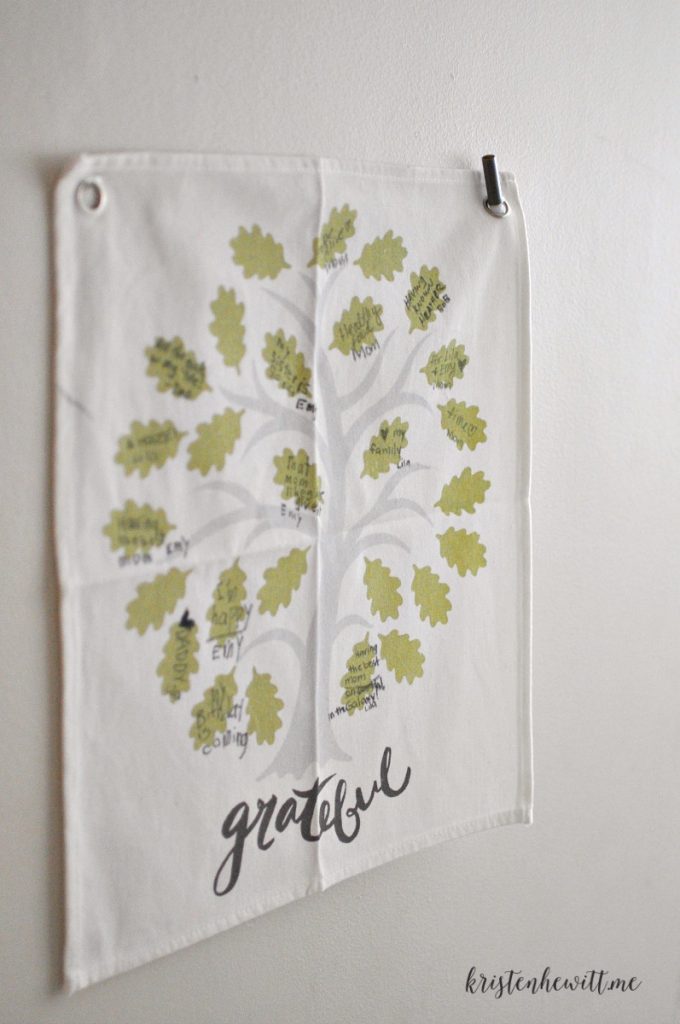 5. FILL YOUR HOME WITH GRATITUDE QUOTES – As I was writing this post, I didn't realize how many gratitude quotes I had around my house. I have this printable I made in our foyer, quotes in my office, and a throw pillow on my couch. Your little ones will read these messages often and it will be reinforced. Subtle reminders everywhere and remember what you focus on grows.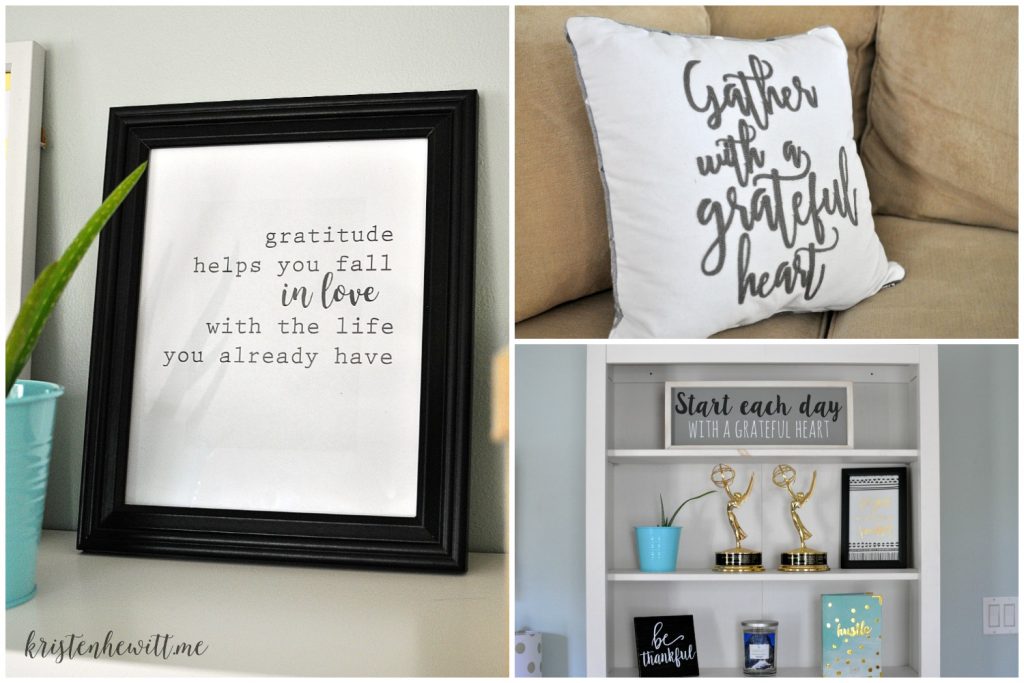 I hope these tips help you start ot cultivate a gratitude practice with your kids. And feel free to tell me on my Facebook page how you practice and teach gratitude! (Don't forget to give it a like!)
If you liked this post, please read LIVING LIFE THROUGH THE LENS OF GRATITUDE.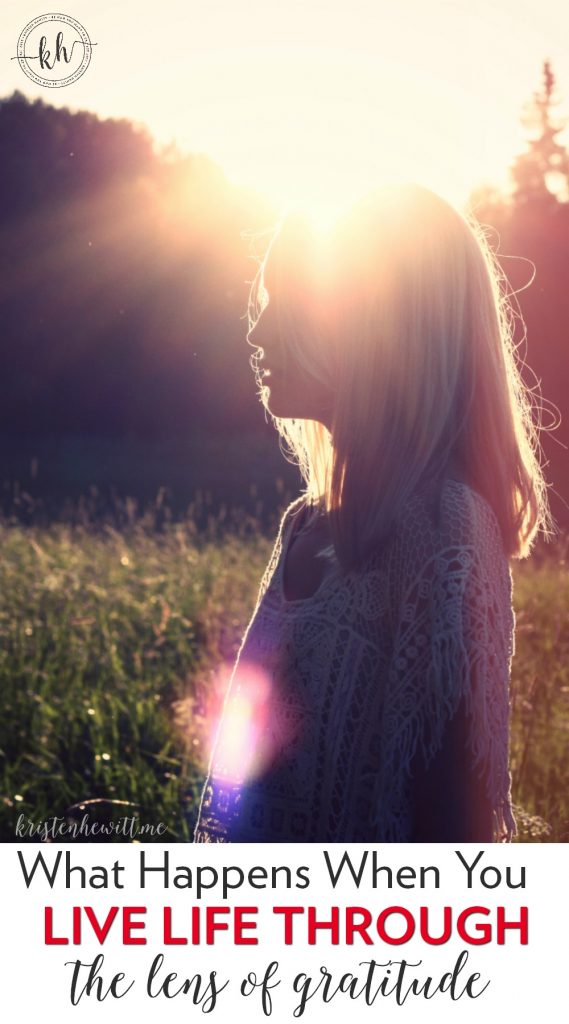 Or if you'd like to learn more about my story, you can read it here. (It includes a free printable you can print out for you or your kids!)