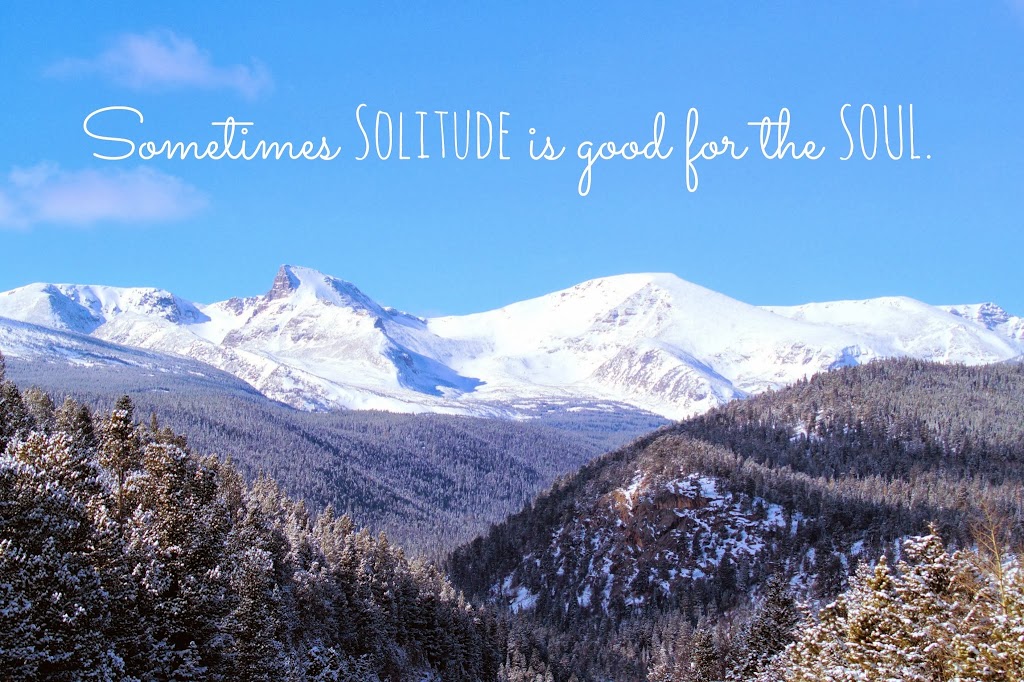 Remember those funny Southwest Airlines commercials with the tagline "want to get away"? That's totally how we've been feeling since we had our kids. Well actually, probably before we had them. After trying to conceive for nearly seven years, two rounds of IVF, two premature births, a NICU stay, and my blood patch…the last few years though rewarding, have been super trying and tiring for my husband and I.
Prior to having children, we spent every NBA All-Star break skiing across the country. You name it, we've been there. Park City, Breckenridge, Lake Tahoe, Whistler, Vail, Beaver Creek, Deer Valley…but since kids….no snow. So we took the plunge and finally got away in January to the luxurious Ritz Carlton in Beaver Creek, Colorado. (Thanks Marriott for all the points!)
With the long travel days, we had three full days to soak up some sun, ski, relax, have nice dinners, and read! At first, I struggled with leaving the kids. I cried all the way to the airport, and several times on the plane. (yes I'm a sap and love my girls to pieces.) But once we arrived, and hit the slopes, it was absolutely amazing! Imagine waking up and not having to change a diaper, make breakfast, or fight with a toddler over which outfit to wear. Yeah, pure bliss.
And while we talked about the kids, and missed them terribly, it was so refreshing and wonderful to have time to focus on just us, and ourselves. Time to read. Time to work out. Time to wander around and shop. And time to just be. There's something about the mountains that calls to me. It's where I find peace, and feel God. I've always been drawn to the west and the snow, and dream of living there, at least part time someday.
I urge everyone, no matter how difficult it is, to consider taking a break from parenting for a few days. I know several friends that have never left their children for more than a quick night. I was in that boat just a few weeks ago, and I can't tell you how much it has put life into perspective. It's so important to reconnect with your spouse, if only for a day or two. And it makes you appreciate those sweet voices and messy faces even more!
Here are some highlights from our first getaway. And if you ever have the chance to stay at the Ritz, ah, do it. So worth the extra dinero…what an unforgettable long weekend!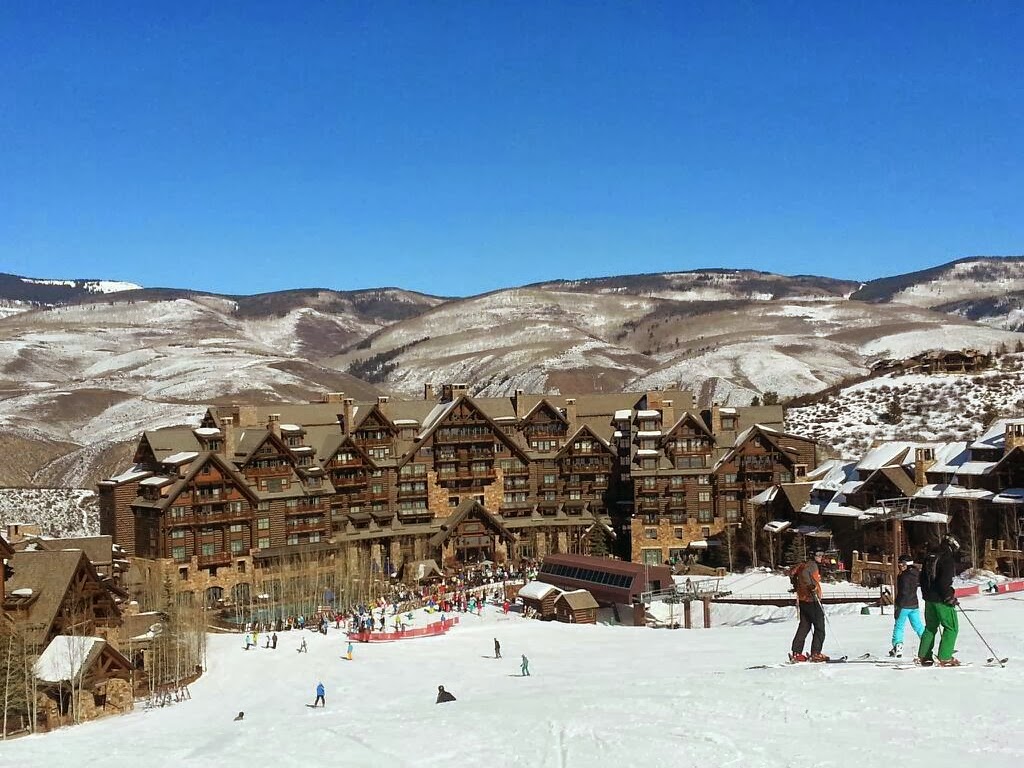 Home away from home, the Ritz Carlton Bachelor Gulch. And favorite run "Cabin Fever"!
The best part of the Ritz? Yeah, the Ski Concierge. They get your skis and boots, put them on you, offer you water, hot cider, hot chocolate and hand & feet warmers. So stinkin' posh. I heart the ski concierge and have been spoiled. Putting on ski boots and schlepping my skis can never happen again!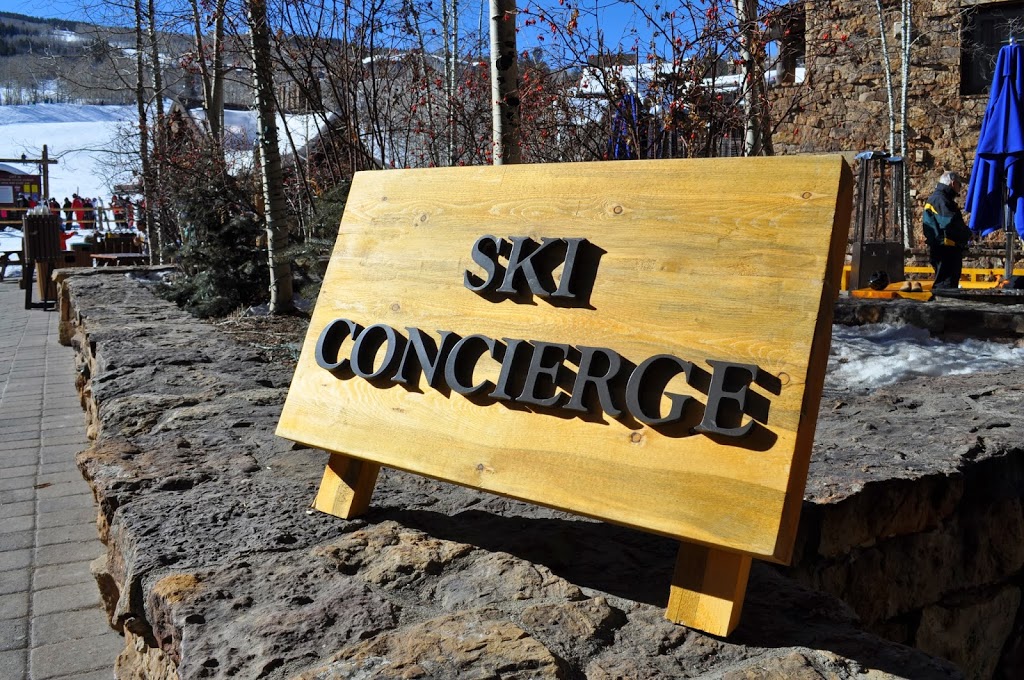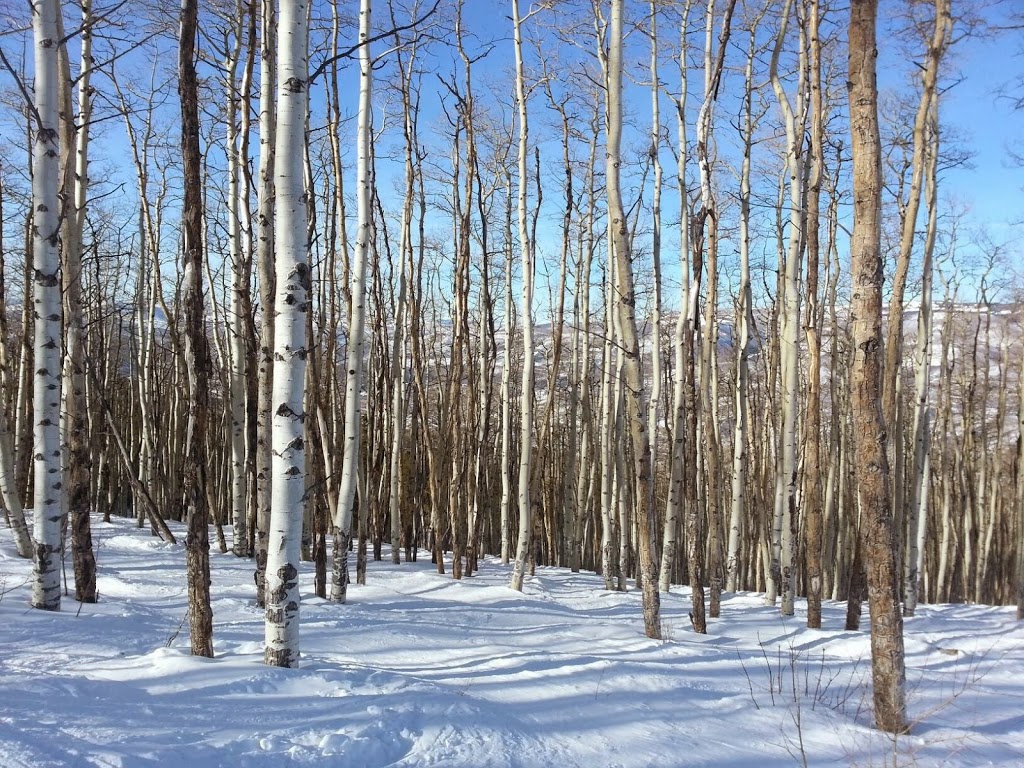 I'll take birch trees over palm trees anyday!
"I'd rather be in the mountains thinking of God, than in church thinking of the mountains." -John Muir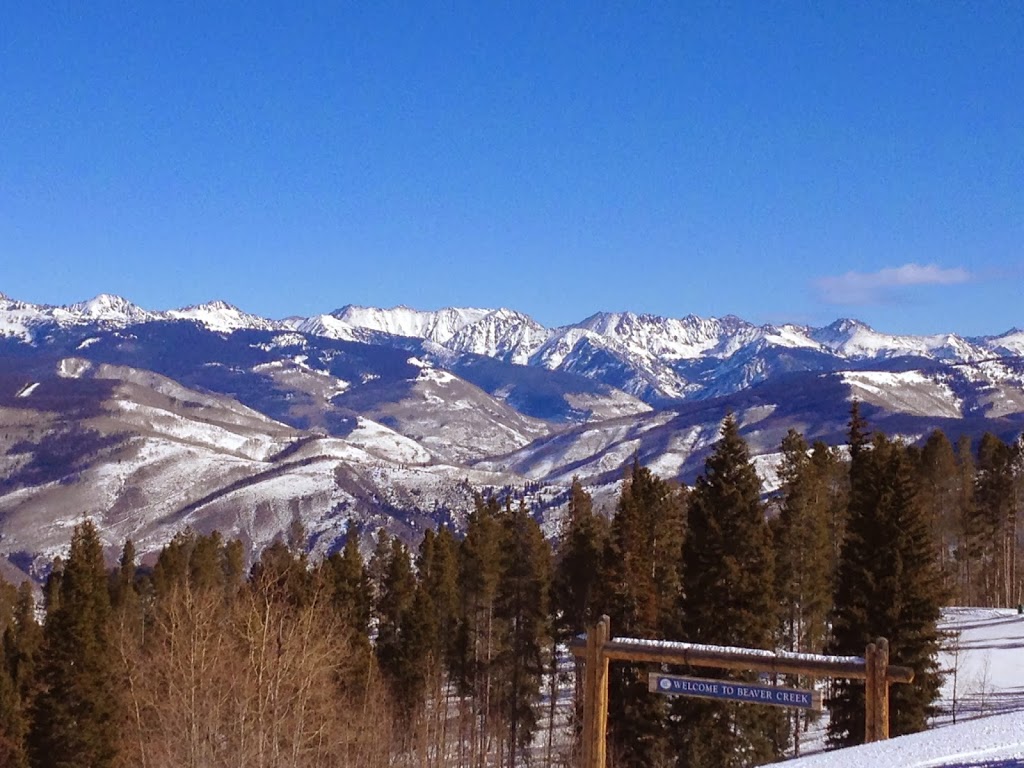 On top of the world…literally.
Maybe it's the subtropical climate that lures me to the north. Or maybe I've watched Disney's Frozen and Elsa's eternal winter too many times! But I love snow, and the wardrobe that goes with it.
I truly am so thankful that my parents gave us the gift of watching our kids, and grateful to my hubby for leaving them again just to be with me. I feel loved, and it's awesome!
I hope you all get that much needed break…even if it is just a short trip to Target solo!