This past month America has been focused on the women of the soccer world competing for the 2015 Women's World Cup. The U.S. Women captured their first World Cup Title since 1999, defeating Japan in commanding fashion 5-2. Carli Lloyd carried the team in the first half scoring the fastest hat trick in FIFA's World Cup history, three goals in just 16 minutes. She was just the 2nd American to win the Golden Ball for best player in the tournament.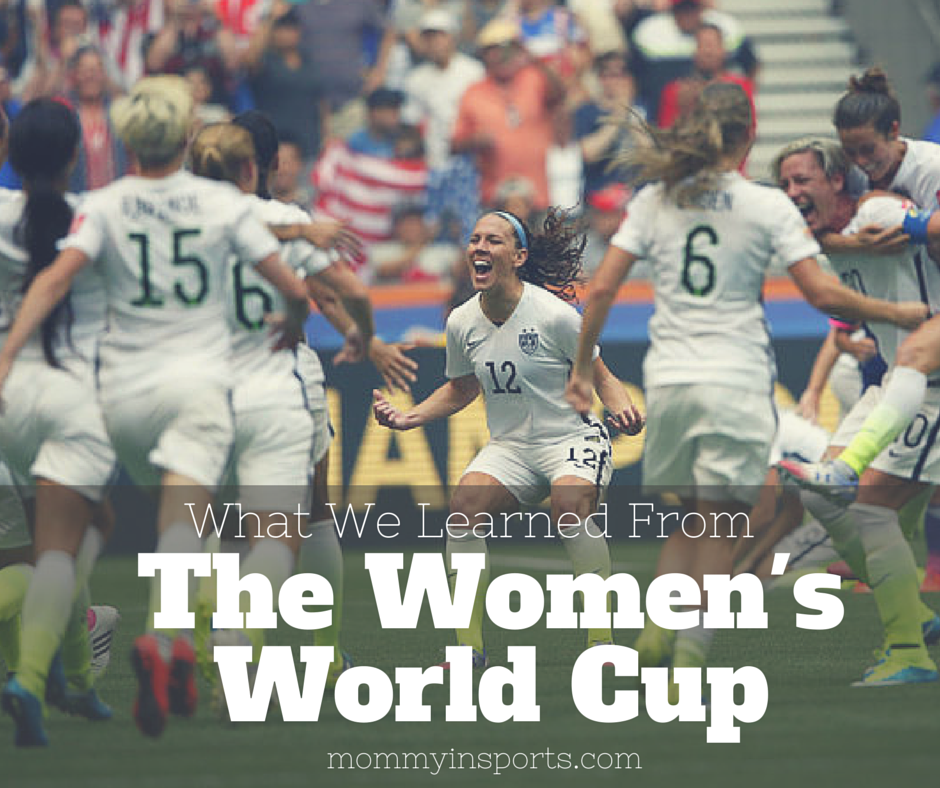 It wasn't just the final match that captivated our nation though, but the entire tournament itself. Normally it's men's sports that are the most watched on television. Football, basketball, and baseball dominate the airwaves, and male athletes are celebrated and worshiped on all the network and sports stations. It's hard to find women's athletics anywhere on TV, except buried on cable channels.
But this summer all that has changed, and it's not just girls watching either. This 2015 World Cup win wasn't just a victory for the U.S. Women's Soccer team, but a win for women everywhere. Finally women's athletics have taken center stage, and many are learning what a lot of us already knew.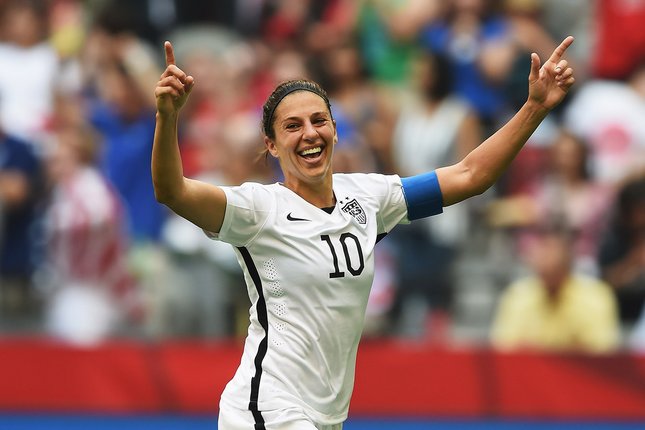 Women's Sports Matter – It's safe to say the U.S. Women's World Cup matches were extremely popular in this country. Fox, the network broadcasting these games, reports the six U.S.women's matches leading up to the World Cup Final averaged 5.3m viewers, a rise of 121% over the 2011 Women's World Cup. The ratings in the Semi-Final game versus Germany were higher than Game 6 of the Stanley Cup Finals. And the Final match drew a incredible 15.2 rating which peaked at 18.3 at 8:45 PM. By comparison, Game 6 of the 2015 NBA Finals when the Golden State Warriors defeated the Cleveland Cavaliers earned a 15.9 rating.
Girl Power – I was heartbroken a few months ago at what our our six year old daughter said while watching a basketball game, "I wish I could play basketball, but only boys play sports on TV." The message that was sent to our daughters during this competition spoke volumes to every little girl that loves sports. They are now watching, learning, emulating, and becoming inspired to do what their heroes are doing. And our daughter has finally learned that girls can play – just like one of the boys. Sometimes even better.
Patriotism – It's apropos that the United States captured the World Cup title on the heels of this country's birthday. While most of us were celebrating the red, white, & blue this weekend with cookouts and fireworks, it's icing on the cake that the U.S. won their third title. Not only were we all rooting for our favorite players but it brought us together once again as a nation. Plus our kids had some great geography lessons!
And if you still aren't convinced that women's sports are gritty and entertaining, watch this awesome ad by Nike. If this doesn't motivate you to get up and get moving, nothing will.
Next up for this family, a little Wimbledon action. Who says the summer sports season is boring?
Want more soccer? Read my interview with Brandi Chastain on sports and motherhood! Also check out my new web show Playtime where I interview athletes about parenting!