Disclaimer: We received free admission and goodies from Target. All opinions are my own. 
There's a new home for science lovers in Miami and it's quite the architectural sight. Nestled between the gorgeous Biscayne Bay, Arsht Center, and American Airlines Arena is the five-story Phillip and Patricia Frost Science Museum. And we were lucky to be invited by Target to a media preview of this spectacular new venue.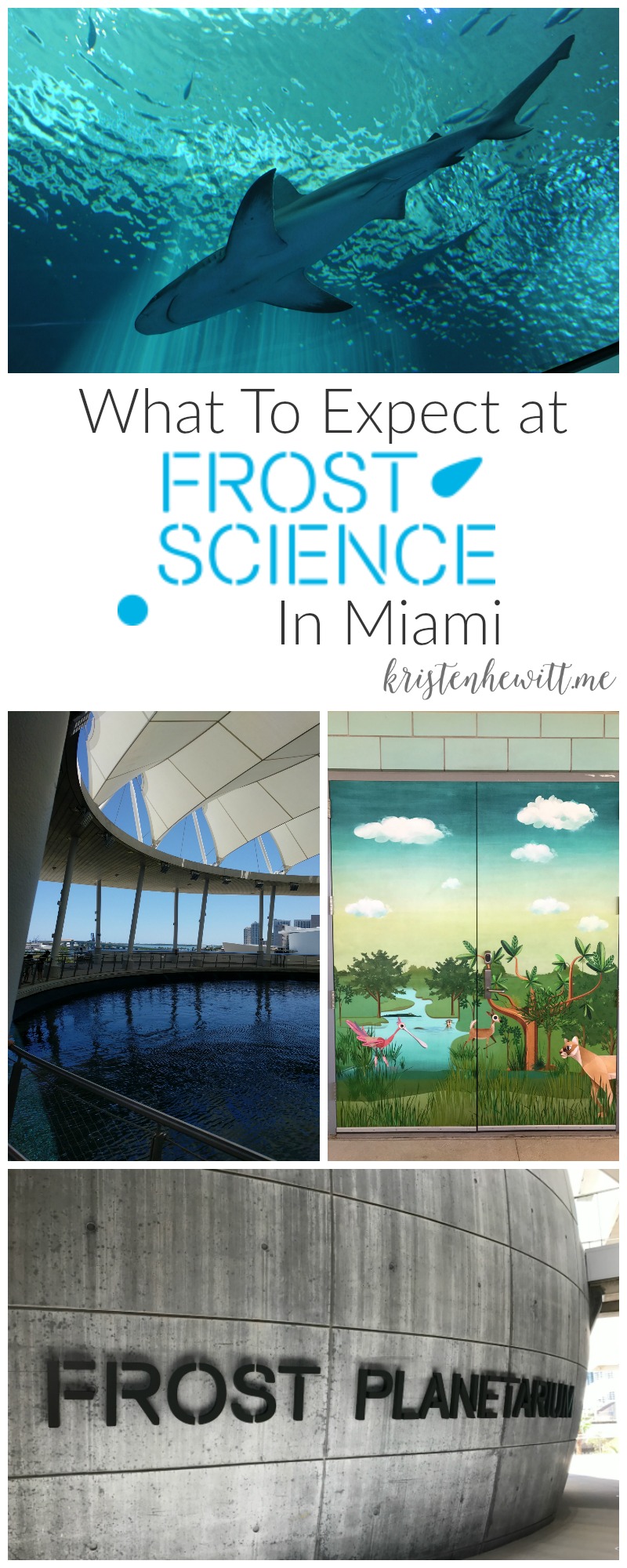 The 250,000 square foot facility combines a planetarium, aquarium and science museum on one campus in Downtown Miami's Museum Park. Frost Science is divided into four buildings, the Frost Planetarium, Aquarium, and North and West Wings, where guests can learn about everything. (Seriously.) There are laser lights and a planetarium show, 500,000-gallon three-story aquarium with sharks, an aviary, the River of Grass, a dinosaur in Feathers to the Stars, and a MeLaß experience where you can learn about the body, and so much more.
We started our tour of Frost Science up on the top level of the aquarium. Quite a view huh?
This houses aquarium, stingrays you can touch, an aviary, snakes, and a sea turtle nest. We loved that we could stand on and see the aquarium below.
Also on this level is the River of Grass interactive Everglades exhibit. The girls loved this! And I loved the artwork in this area, the water tables, and the fun furniture.
Parents can take in this lovely scenery while the kids splash and get wet. Bring a change of clothes!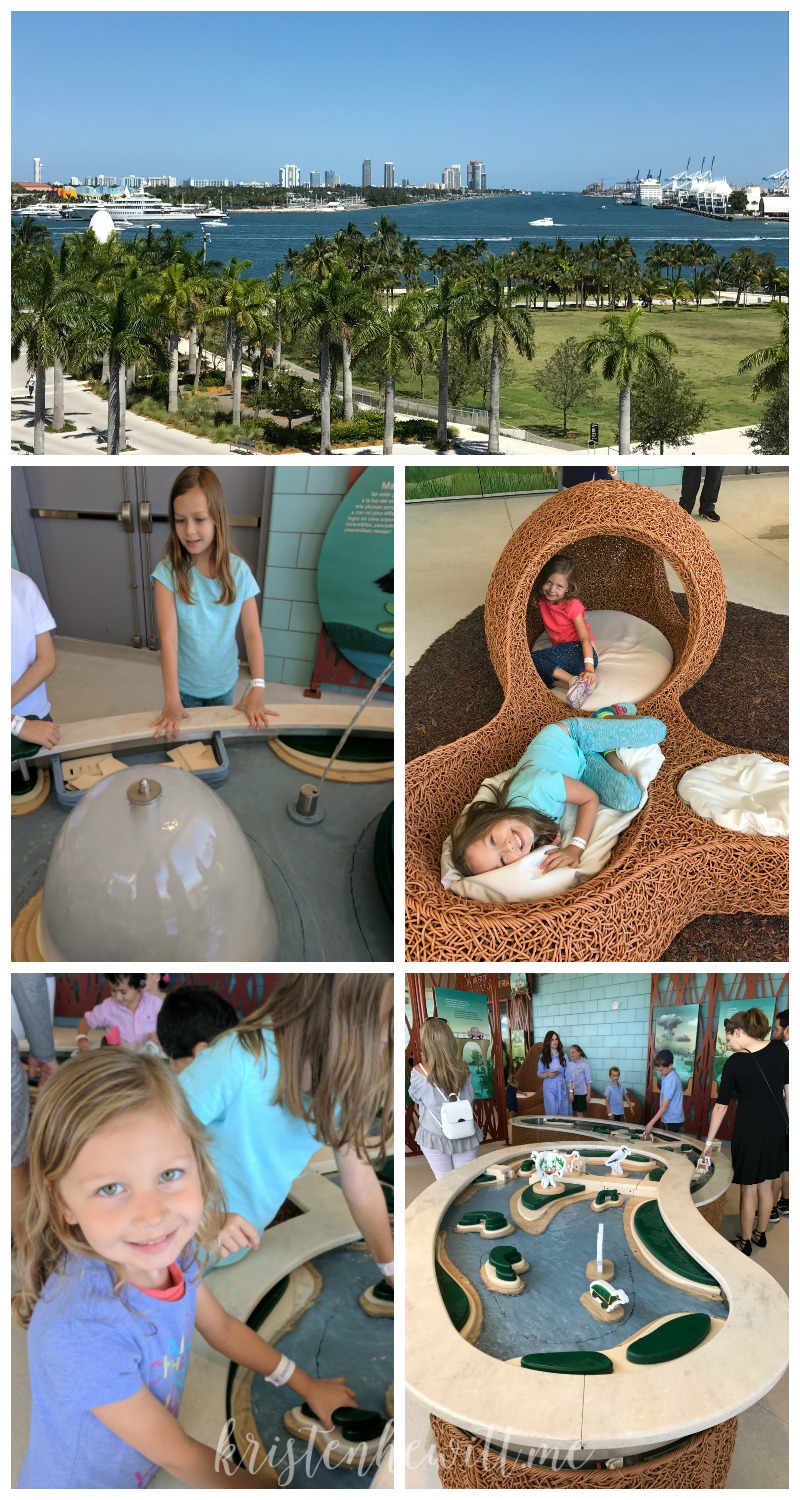 When you dive below to level three of Frost Science you'll find a different underwater world and perspective.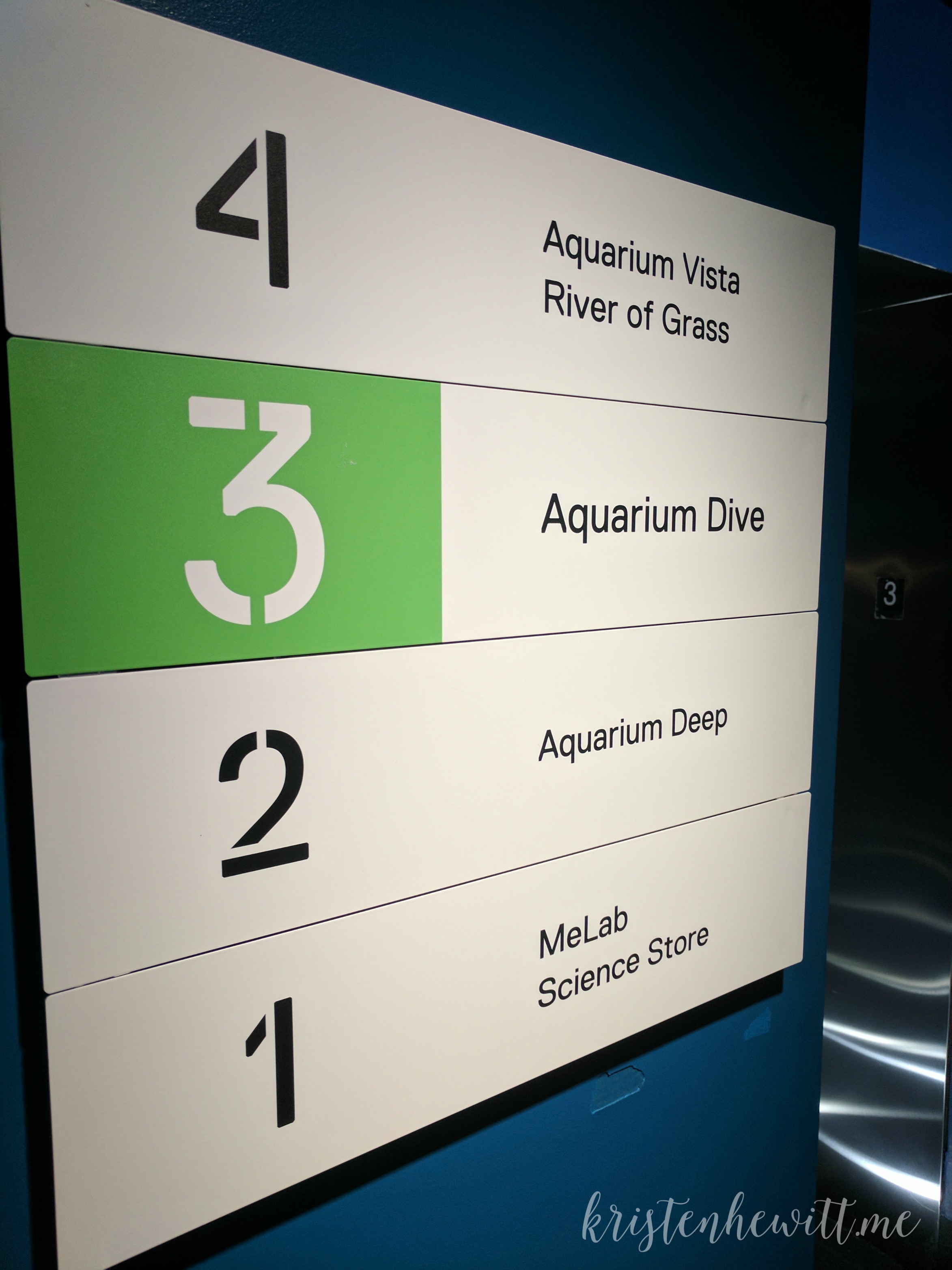 Here there are various aquariums that you can actually stand in, shark jaws, and jellyfish. It's a fun place to cool off and explore.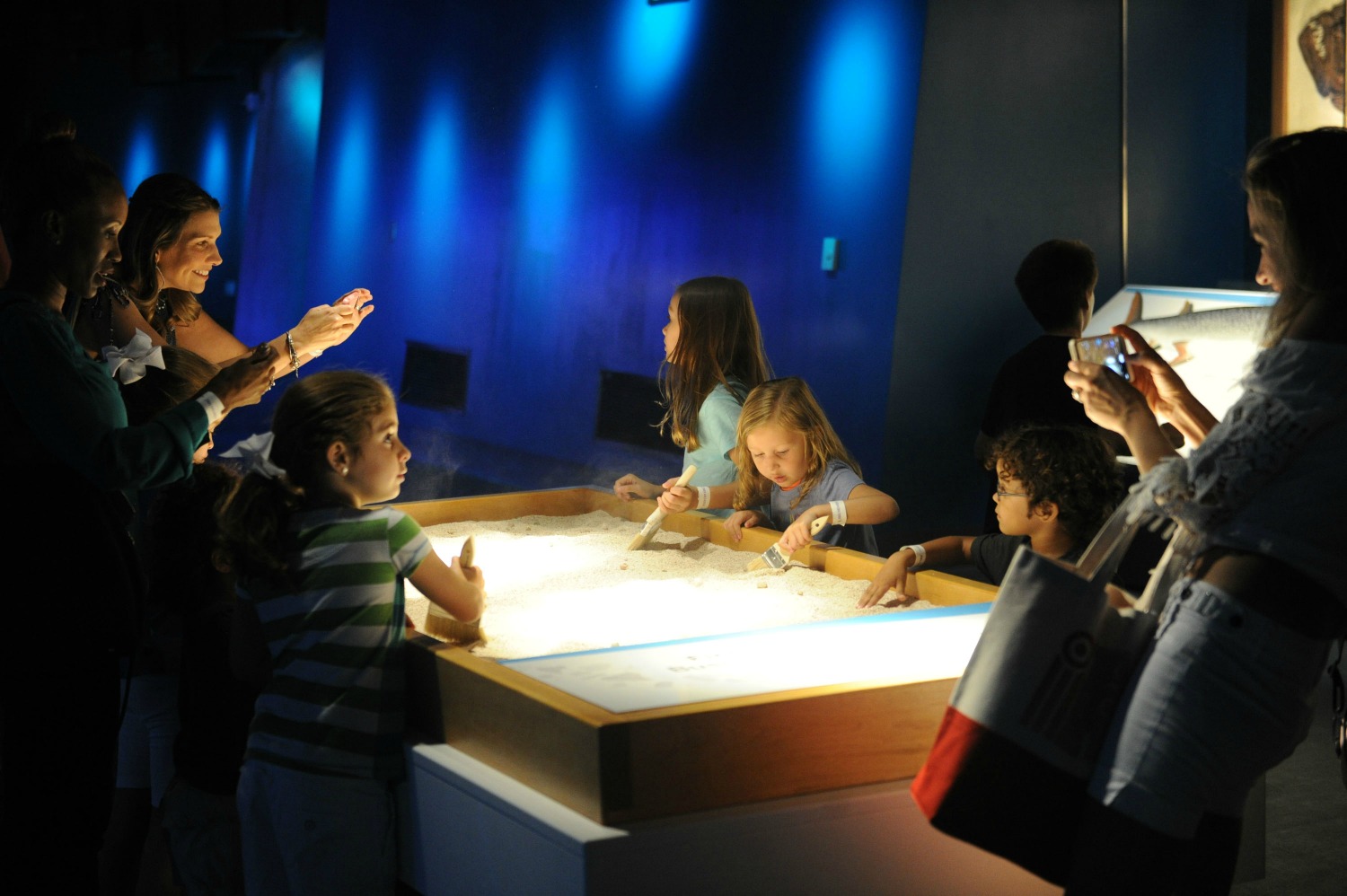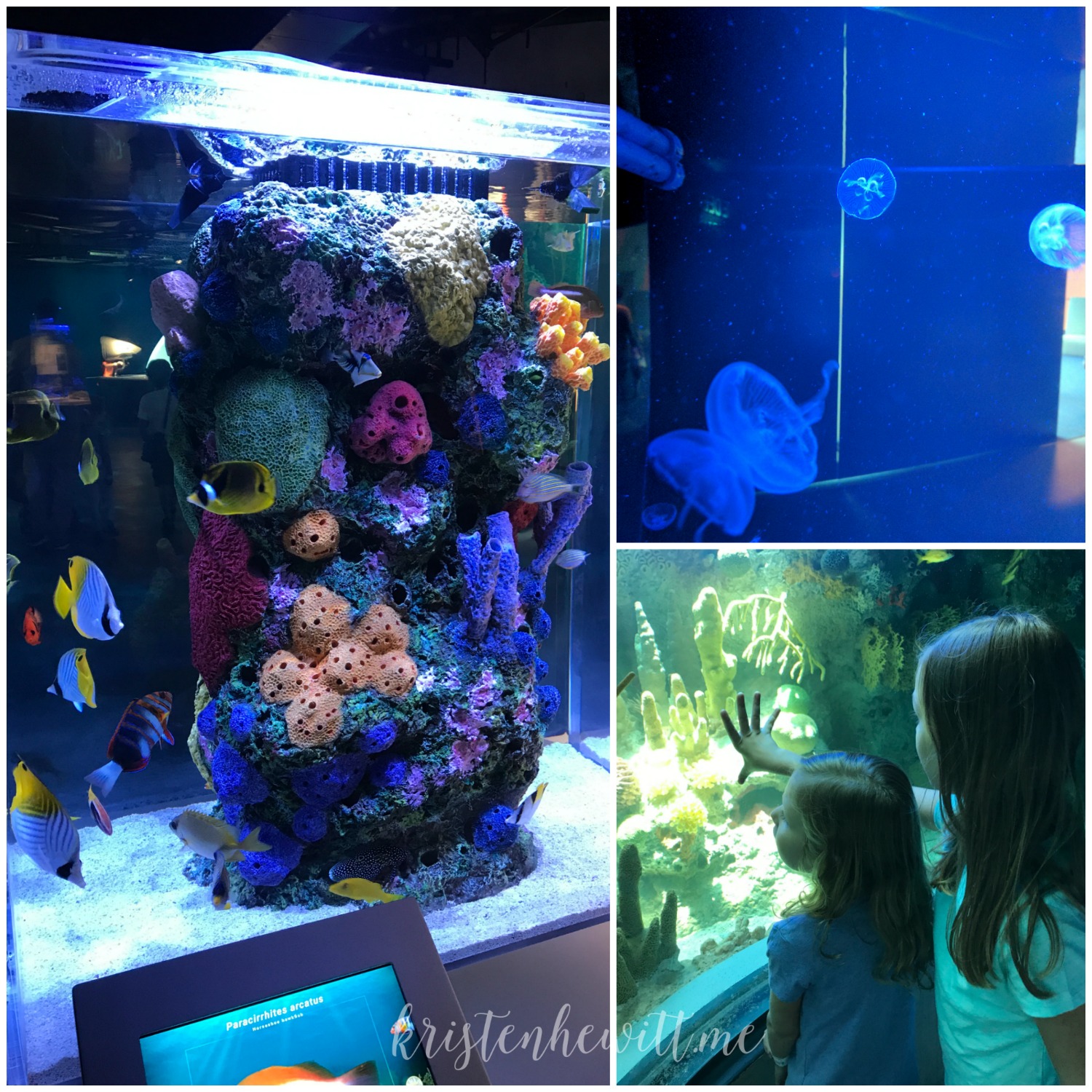 The Aquarium Deep level houses the 31-foot-wide oculus lens and viewing portal into the Gulf Stream Aquarium habitat. Basically, cool sharks and other marine life swim over your head. It's incredible!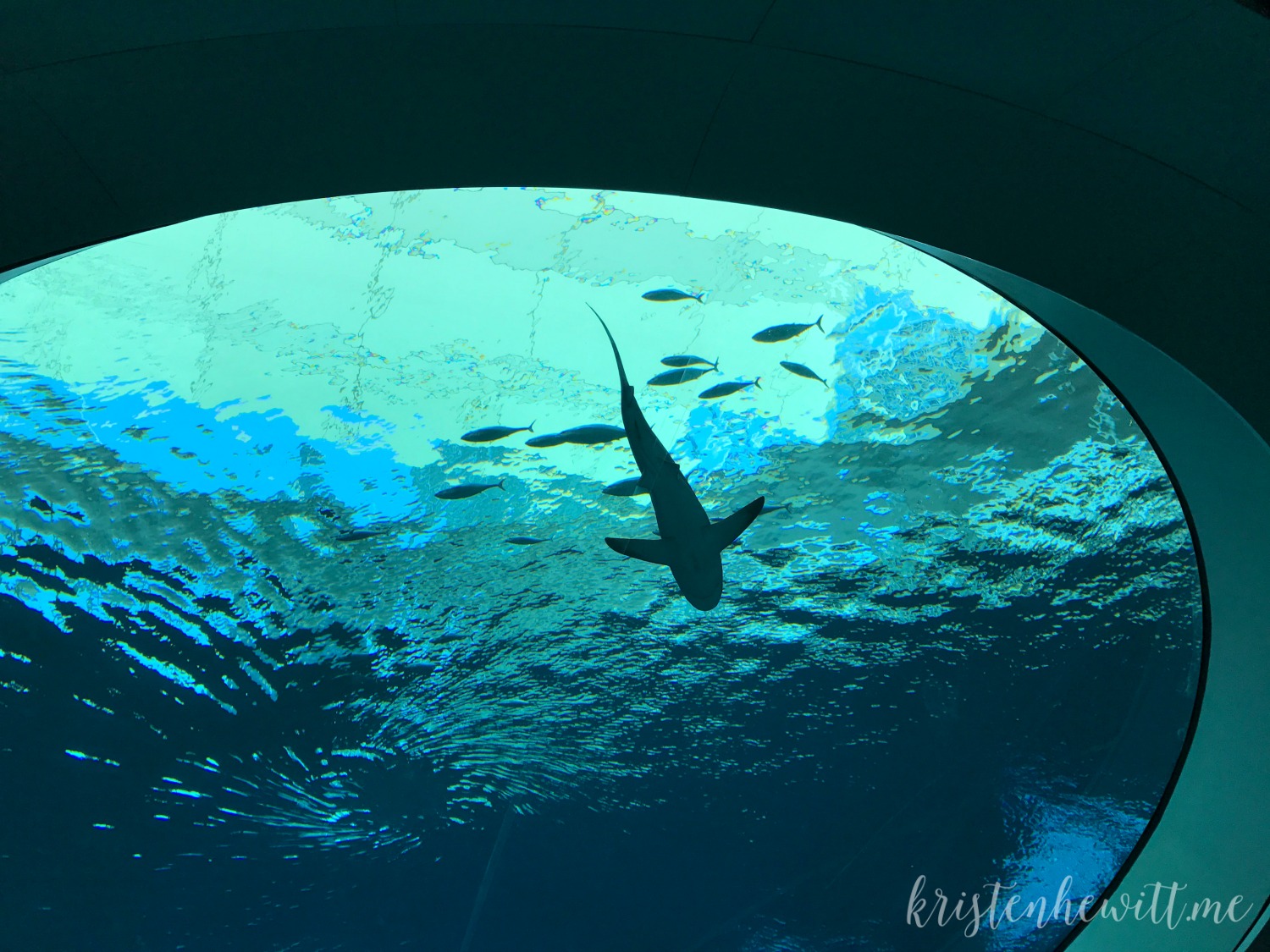 We also visited the 250 seat Frost Science Planetarium and watched a movie about asteroids.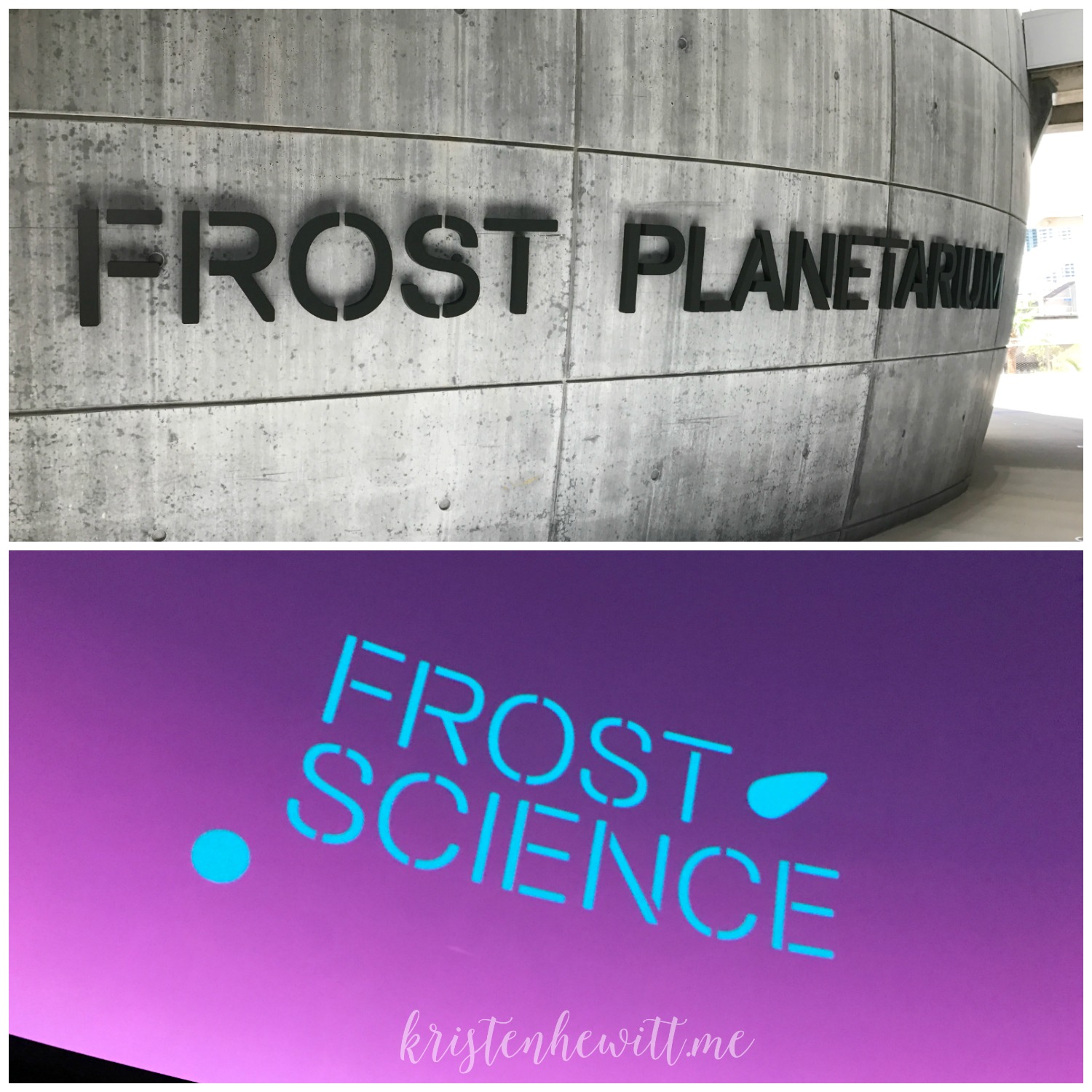 We also enjoyed exploring the Feathers to the Stars where the girls learned about dinosaurs, space exploration, and the principles of flight. Including how to make the perfect paper airplane!
Down below is MeLaß where visitors can learn about the body, health, dance or just chill.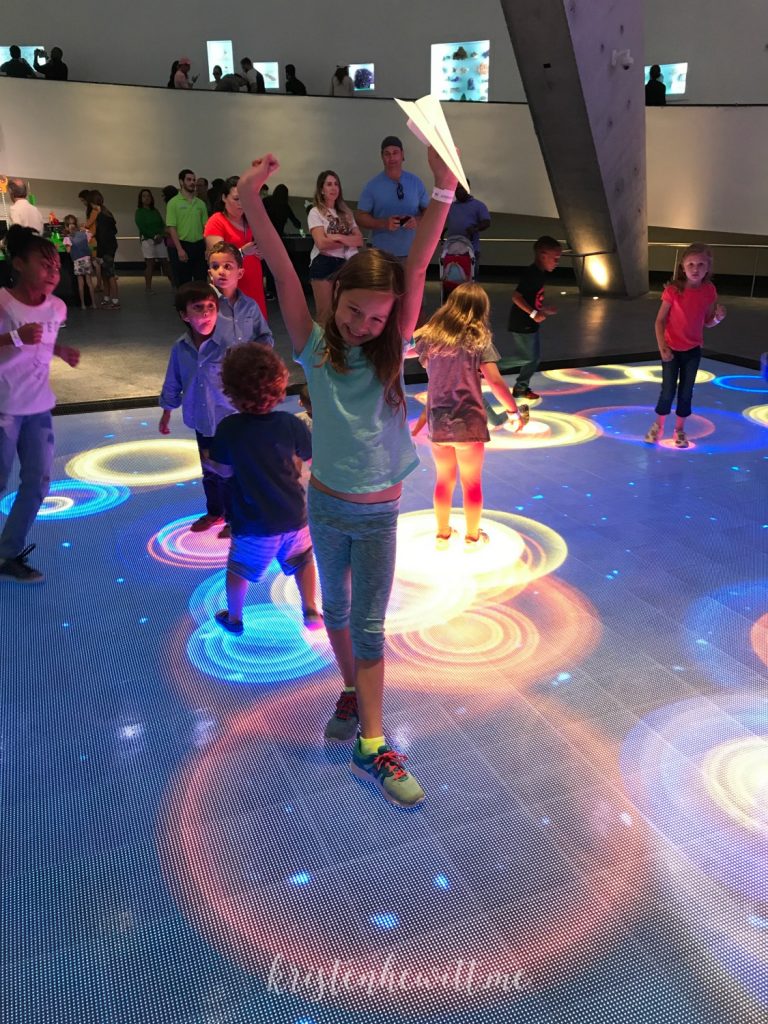 If you're exhausted reading this, we didn't even see the entire museum! Definitely, a place to return to later when we have more time. We were also excited to learn that one of our favorite stores, Target, is a sponsor of the opening of the Phillip and Patricia Frost Museum of Science. As part of Target's grant recipient program, Frost Science was selected to receive a $50,000 grant that will go toward funding school field trips for Title 1, Head Start and special education students across Miami starting now until March 2018. Many kids in South Florida will appreciate that and have so much fun at Frost Science!
Thanks to Target for our new shirts!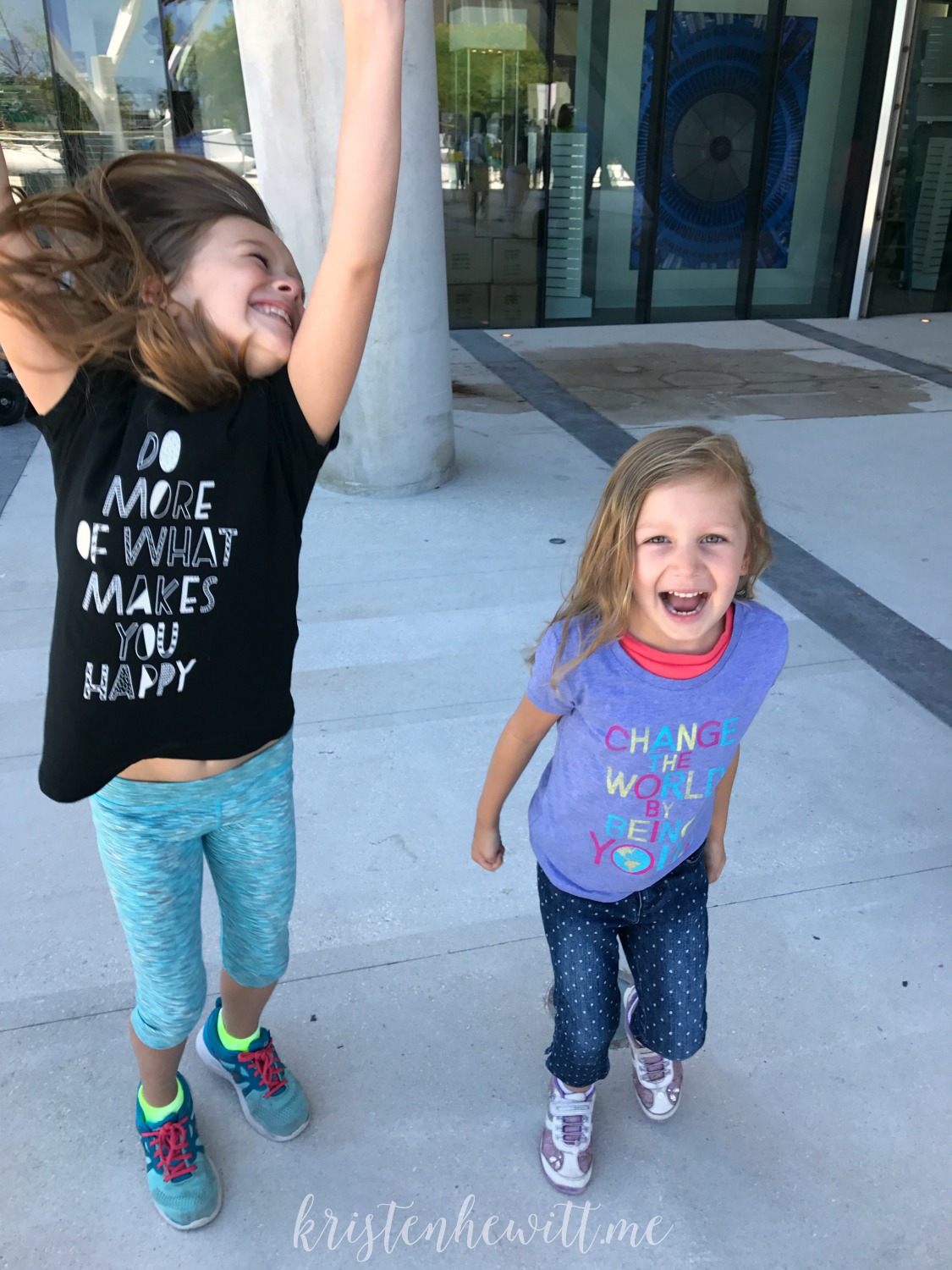 frost science stats
Hours: Frost Science will be operating 365 days a year from 9 AM – 6 PM daily. Please check frostscience.org for special holidays, extended hours and unexpected closings.
Tickets: Admission tickets are available online and include access to all museum exhibitions and one Frost Planetarium show. (NOTE: Some special exhibitions may have a surcharge.) To avoid long lines and sellouts, visitors are strongly encouraged to go online and purchase tickets in advance.
Admission to the museum for non-members will be $28 for adults and $20 for children (ages 3-11). Children two and under are free.
All MiamiDade County residents receive a 15% admission discount. (Discounts are only available at the museum Ticket Center.)
Memberships: Memberships to the museum are also available online, starting at $65 for individuals.
Location: The Phillip and Patricia Frost Museum of Science is located at 1101 Biscayne Blvd Miami, FL 33132. Paid self-parking is available in the museum garage during regular museum hours.