Summer is almost here and most of us are planning those big summer vacations. Mount Rushmore, the beach, maybe even a mountain rafting trip? But before you get there you know what comes first? An airplane.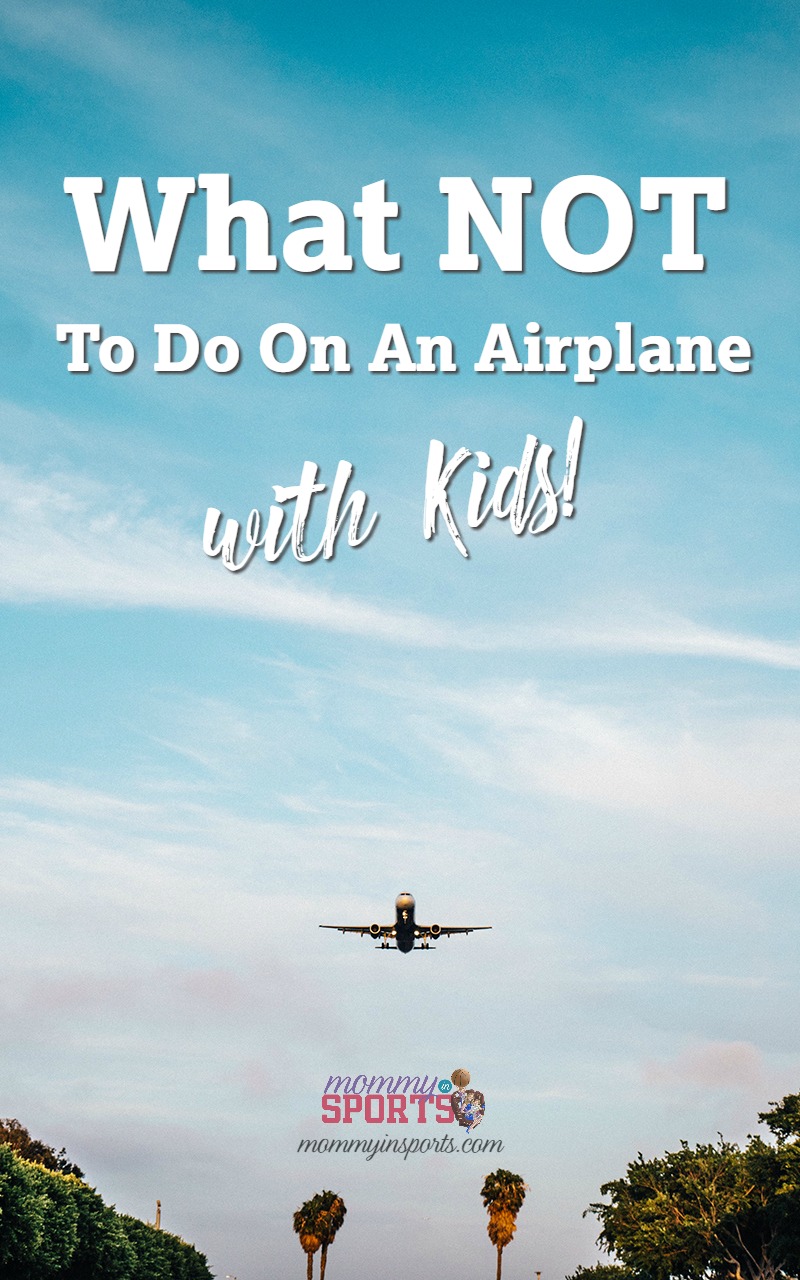 Travel is really important to us, even after having kids we try to get away once a year. But once we added baby number two, travel became a bit more complicated. Check that – it can be torture. So a few weeks before our big summer vacation to Breckenridge, Colorado (my favorite place on earth) I scoured the internet, and asked every friend that travels with their kids – how do I keep the kiddos happy on the airplane? Not only the 'will they sleep' question, but what do we do if there are delays, and if they won't stop crying?
After loads of research, mucho overpacking, and a lot of frustration, here are some of our missteps. Please don't make the same mistakes we did, and maybe you will have an awesome and carefree flight with your kids! If they cooperate of course…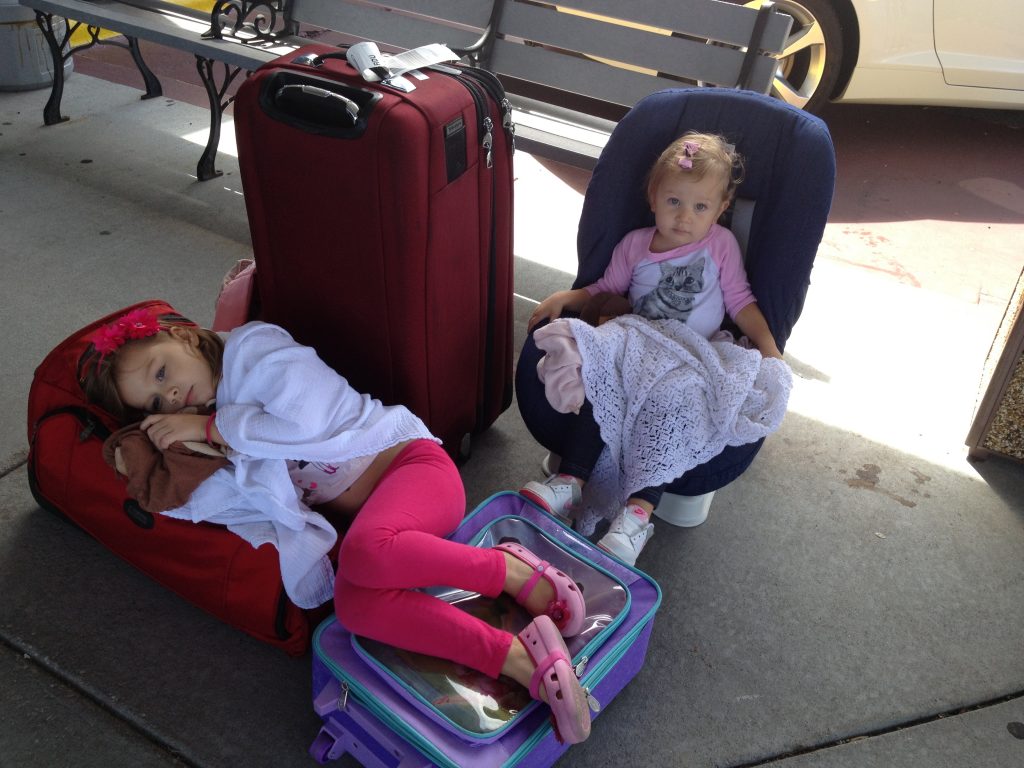 what not to do on an airplane with kids!
1. Don't overload your carry-ons. I read every website on the best travel toys, and proceeded to buy all of them…then put them in a separate bag for each of my girls. Guess who ended up carrying their bags? Yep, miserable moi. One kid sized backpack is plenty of room for activities, toys, and snacks.
2. Car seats are useless. In my experience, unless you have a smaller baby that isn't crawling or walking, car seats are useless. Through nine months old, our babies did really well in car seats on flights. But once they are mobile, toddlers detest the car seat (at least mine do) on the airplane. I used it for one leg of a trip and there was no space for her or me. She loved to get up and down on the seat, play with the tray table, and without the carseat I had room to change her diaper. Plus when I had her in the car seat, she just kicked and kicked and kicked the seat of the poor guy in front of her. If you don't heed my warnings and do bring it on board, save yourself a big hassle and buy a Go Go Baby! Trust me – it's worth the money and soooo much better than dragging a car seat through the airport.
3. Don't worry about sleep. This is a tough one for this mommy, but all the websites say to book a flight during naptime…which is a great idea in theory. But what if the flight is delayed? I thought for sure my kids would conk out in the plane watching videos, but no go for us. Just do your best to get them to sleep, and if not, they will sleep in the car or go to bed early. My Ergo baby carrier actually did the trick about three hours into the flight to Denver. Emy slept on me for a catnap while I walked in the galley.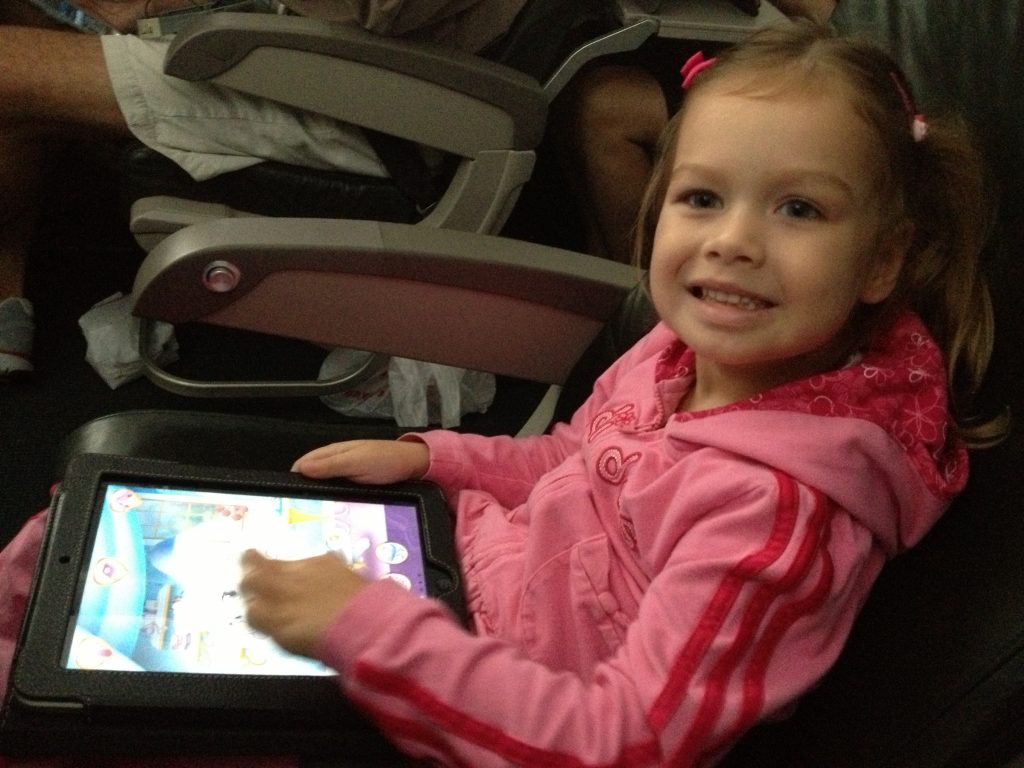 what to do on an airplane with kids!
1. Toys on the plane. Our girl's favorite toys are silly putty, coloring books and crayons, small bubbles for the airport, sticker books, pipe cleaners, and the life saving water wow and travel aquadoodle. I'm telling you, these water drawing toys are the best invention ever for travel. And the pipe cleaners are fun not only for them to play with, but also to string cheerios and fruit loops on to make bracelets.
2. Snacks, snacks and more snacks. You cannot pack enough snacks for plane and car trips. I had applesauce pouches, sandwiches, cereal bars, mum-mums, goldfish, cheerios, and gummies. I let them eat whatever they wanted, whenever they wanted. Lollipops are my secret weapon for travel, not only are they great for bribing good behavior but really help the little ones ears during take off and landing! Bring a few extra for the kids on board that don't have them…you'll be a hero!
3. All you need is a tablet. An iPad, a video iPod, a Nexus tablet…whatever. Just load it up with their favorite videos and new movies. The key is to get them a few new apps for the trip. We downloaded Palace Pets and the Doc McStuffins app, and this kept both little ones happy all week.
4. Blankets, pillows and loveys are a must. Even though our girls are older now, we still bring Aden + Anais swaddling blankets everywhere. Movie theaters, flights, Disney…they're light and fold really small in a diaper bag. And whatever comfort item your children like…just bring it. Kids are resilient, but traveling can be overwhelming, exhausting, and overstimulating. A lovey and a pillow can make them feel more safe and comfortable.
5. Change of clothes for everyone. Chances are a diaper is going to blow, someone is going to get sick, have an accident, or spill, so do yourself a favor bring clothes. (For you too!) When I was breastfeeding, I always brought a tee or tank top in my diaper bag because I always ended up with spit up or poop on me when out running around.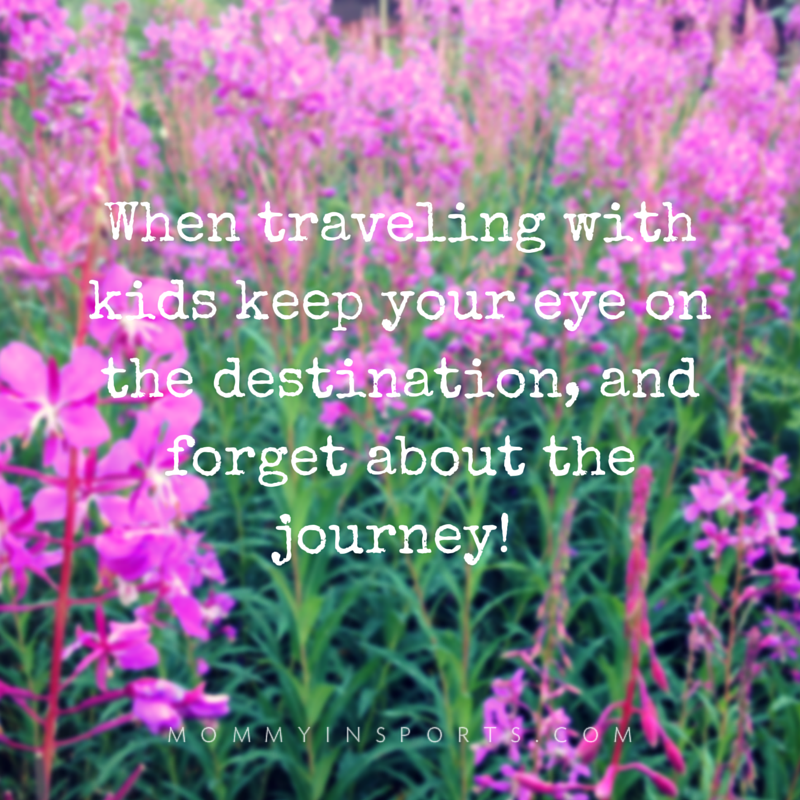 Good luck wherever you head this summer and remember…this too shall pass.
This post contains affiliate links which means I may receive an itty bitty commission should you purchase something.