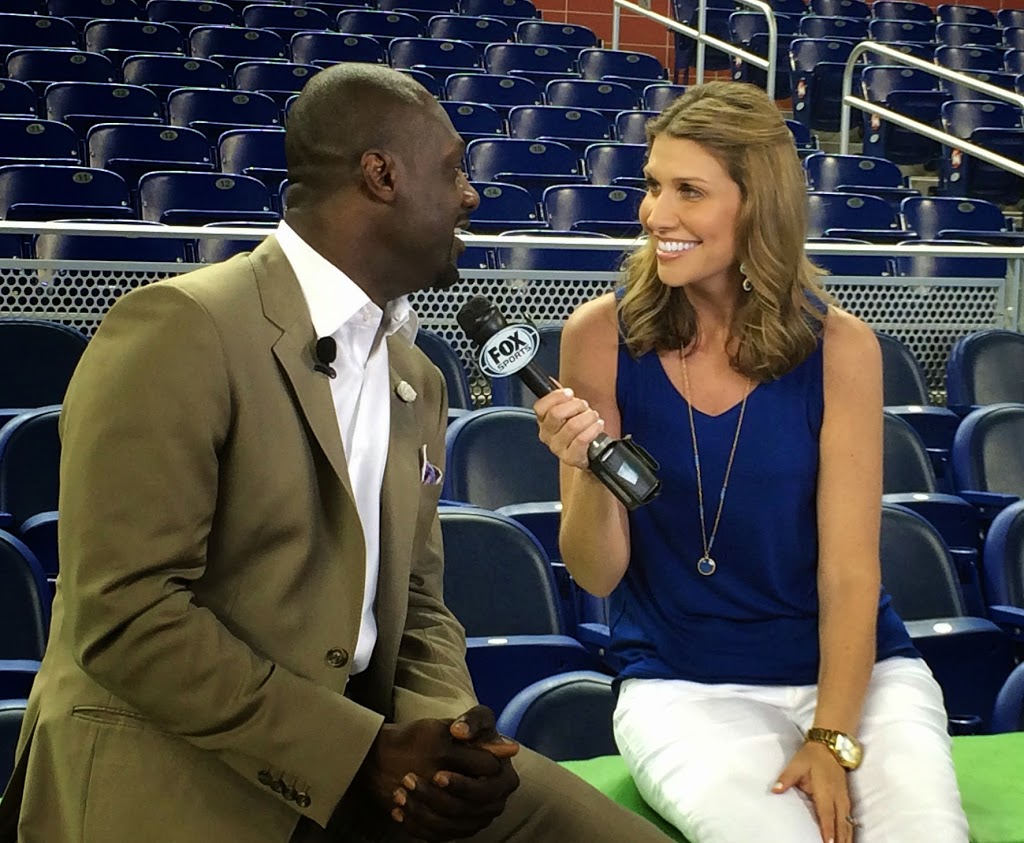 One of the big debates in our house is what is the appropriate age to give our children cell phones. Yes, we are years away from this (I hope!), but we see our nieces and nephews all with phones, their heads down and fingers feverishly typing during family get togethers. Sure phones are important for kids who may ride the bus, or for divorced parents who may not be able to reach their children. But in my opinion, kids are too spoiled…and don't necessarily need a phone (especially with internet) before middle school. My husband disagrees…but what else is new?
So I took this new age debate to Marlins Park to get the players parenting perspective. I'm always interested to get the athletes take on anything having to do with their kids!

Marlins Cell Phone Debate from Kristen Hewitt on Vimeo.
I was surprised that most of the Marlins dads and dads-to-be were on the 'no cell phone zone' side of the debate. I expected the younger guys to advocate using cell phones more, but was happy to hear the philosophy of limiting screen time use in tweens'.
Also a heartfelt congrats to Shrek (aka Marlins Pitcher Steve Cishek) and his wife Marissa…so happy to learn they are expecting a baby girl! Wish I had that blood test when I was preggers.

If you would like more info on the cell phone debate, and why reading your kids texts may not be the best decision, check out this article I wrote for the
Florida Villager
, page 24. Here's an excerpt:
"Another hot issue between parents and kids with phones is the policing of texts. I would probably be a snoop-mommy, however Kristen Bosse, Occupational Therapist at the Dan Marino Center in Weston, FL says, "Technology has really changed the parenting game. There are great apps that help you track location and shut off other apps during specific hours. For example, no Facebook while at school. I wouldn't recommend snooping though. Be open with your kids, talk about boundaries, be proactive. If you let them slip they will slide."
For more fun Miami Marlins content, don't forget to tune in to Billy's Bunch this Saturday, May 3rd, only on Fox Sports Florida!
What's your take? What is the appropriate age to give kids a cell phone? Please share your opinion in the comments below. I always love to hear what others are thinking!