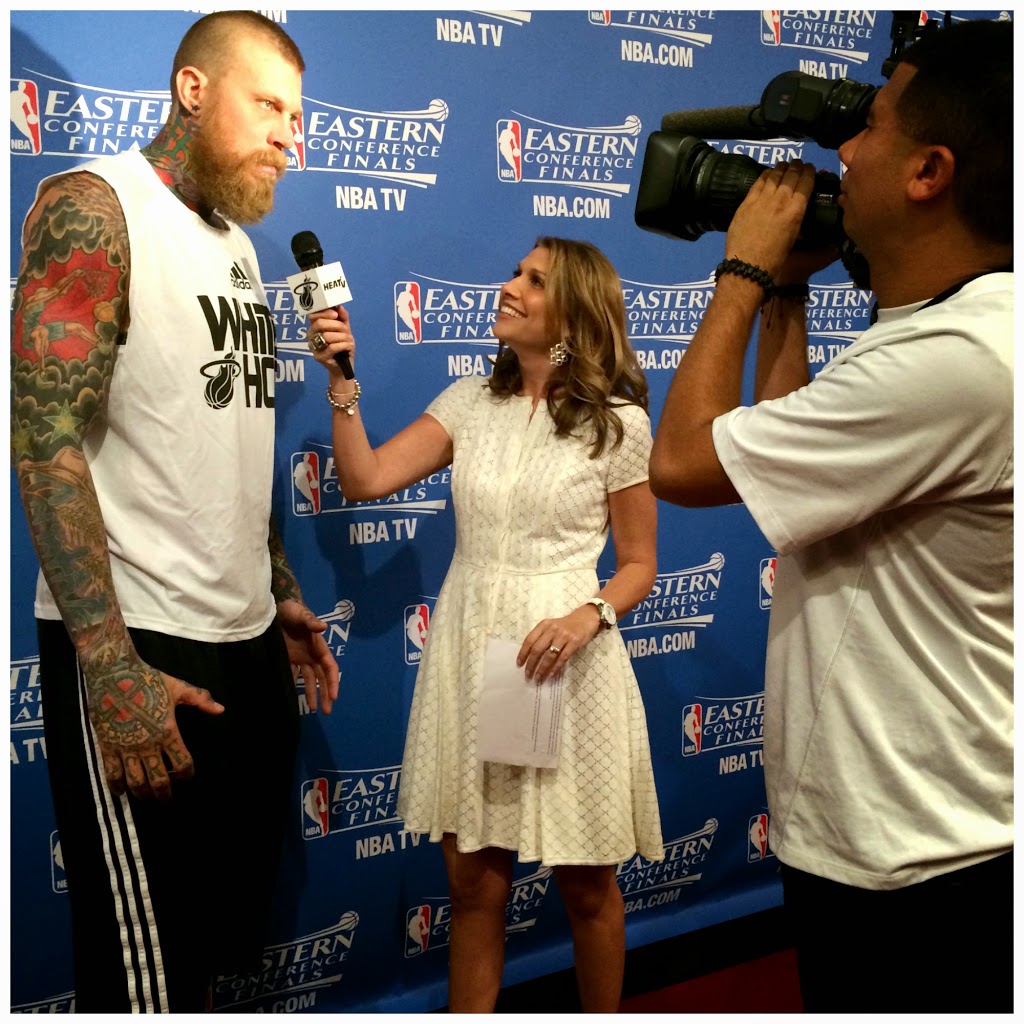 If you don't log on and watch HEAT TV on HEAT.com before every Miami HEAT playoff game…then you are missing out on gems like this! This was probably the oddest yet funniest interview I've ever done.
Chris Andersen missed Games 4 & 5 of the 2014 Eastern Conference Finals with a thigh contusion. I interviewed Bird prior to Game 6 about his injury and return. Andersen was in full Birdzilla mode both during the interview and the game, where he went 4/4 adding 9 points and 10 rebounds on the night the HEAT clinched their 5th Eastern Conference Championship.

An Interview with Birdman from Kristen Hewitt on Vimeo.