Looking for some festive holiday flavors but don't want to consume massive quantities of sugar? Why not try a Vega Vanilla Cranberry Smoothie? This is a perfect replacement for a meal or snack, and includes a yummy new protein that we use everyday!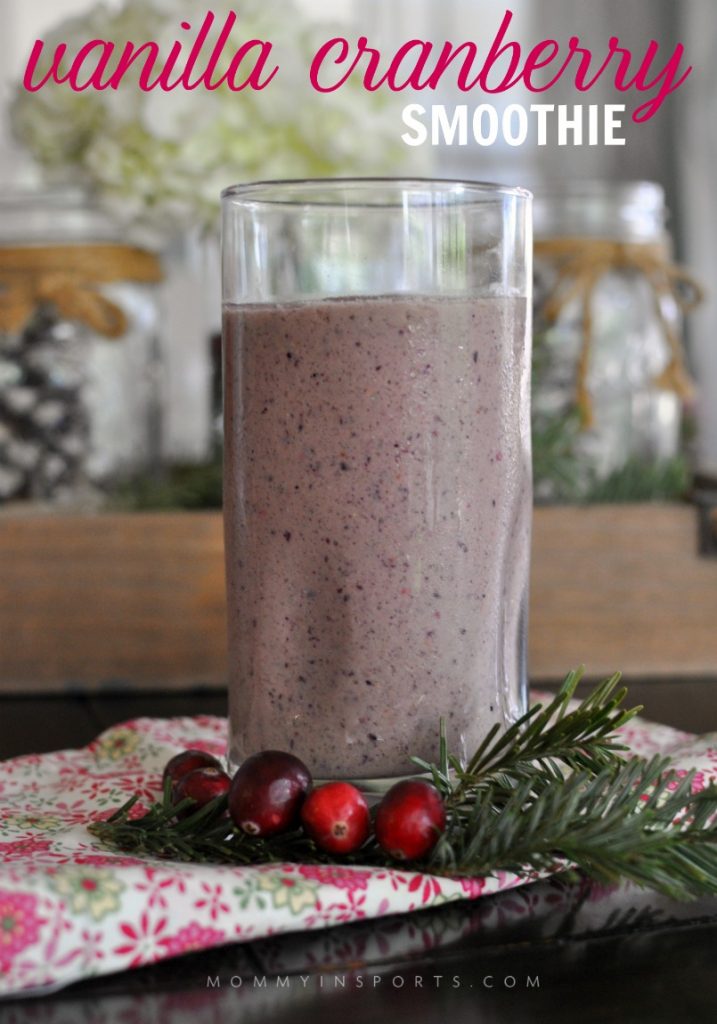 It's easy to fall into the holiday pit of eating cookies, sweets, and other treats, but it's nice to balance those cheat days when you can. We try to incorporate smoothies each day not only after workouts for me, but for our girls as well! I recently sampled the new Vega Sport Performance Protein, and love that it contains:
30 grams of premium and complete, plant-based protein
6 grams of each BCAAs and glutamine
Performance ingredients turmeric, tart cherry, and probiotics (1 billion CFUs)
It's perfect for my recovery after a long run, and safe for kids. I try to stay as close to Paleo as I can, and my daughter is dairy free, so we love that it's made from pea, pumpkin seed, organic sunflower seed, and alfalfa protein. Plus it tastes yummy! You can mix it straight with water or another beverage if you like, or mix it into a smoothie. Here's a new combo I tried for the holidays and we really liked the flavor! I had some cranberries left over from these DIY centerpieces and voila, a new smoothie recipe was born!
All it takes is a few ingredients you probably already have at home, plus a scoop of delicious Vanilla Vega Sport Performance Protein and a handful of cranberries to whip up the perfect, breakfast, lunch, snack, or post workout recovery meal – Vanilla Cranberry Smoothie!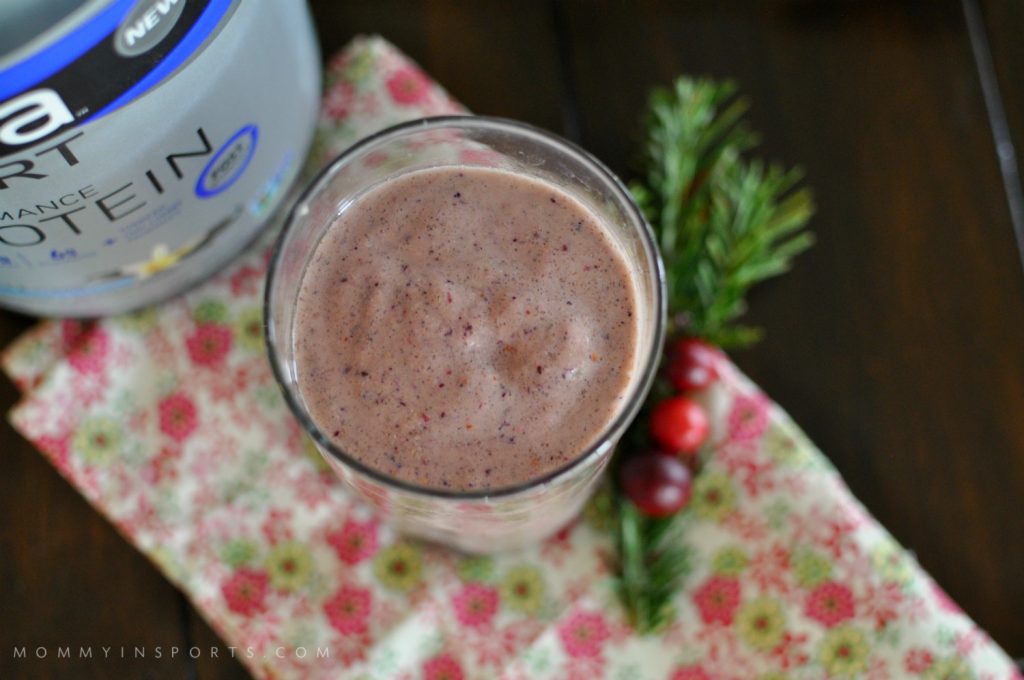 vega vanilla cranberry smoothie
Here's my recipe below and don't forget to give the gift of health this holiday season! Vega Sport Performance Protein is now available on shelves across North America in Vanilla, Chocolate, Mocha, and Berry flavors. Find Vega Sport Performance Protein at local stores with Vega's store locator or online at MyVega.com. Hope you enjoy this smoothie as much as we did!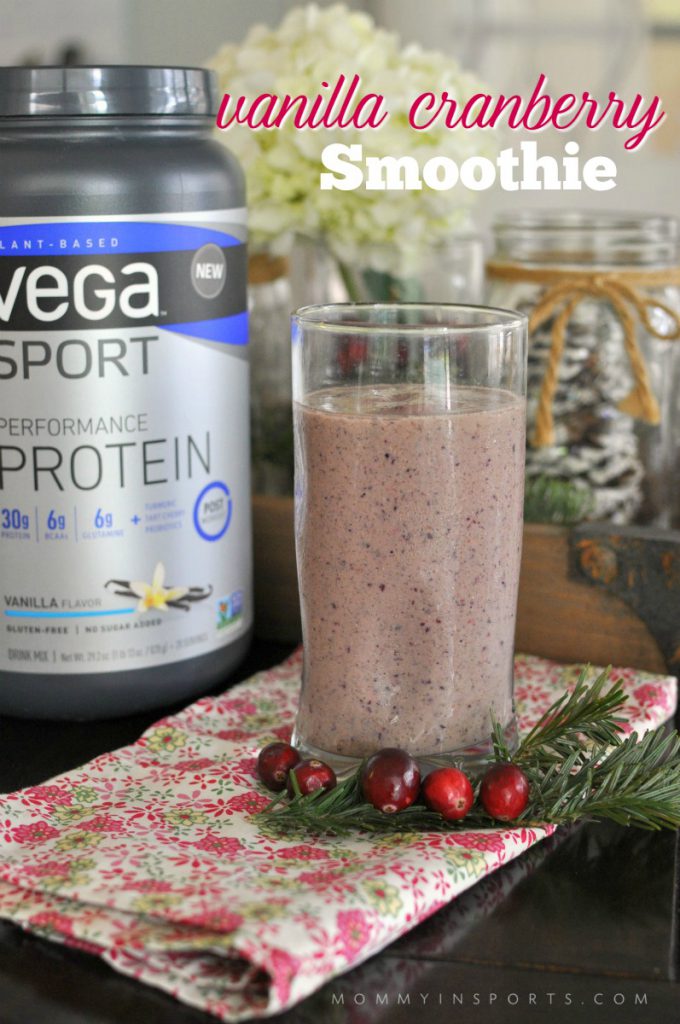 Vega Vanilla Cranberry Smoothie
2015-12-15 10:25:06
A delicious yet festive cranberry holiday smoothie perfect for a meal or snack!
Nutrition Facts
Amount Per Serving
Calories 297
Calories from Fat 180
Trans Fat 0g
Polyunsaturated Fat 6g
Monounsaturated Fat 11g
Total Carbohydrates 24g
8%
Sugars 7g
Protein 5g
* Percent Daily Values are based on a 2,000 calorie diet. Your Daily Values may be higher or lower depending on your calorie needs.
Ingredients
1 scoop Vega Vanilla Protein
1/3-1/2 cup fresh or frozen cranberries
1/4 cup blueberries
1/2 ripe avocado
1-2 TBSP ground flax seed
6-8 ounces water or other fluid and ice
Instructions
Add the liquid first then the other ingredients so your protein mixes fully!
Notes
Enjoy the frothy creaminess of a vanilla cranberry smoothie!
Kristen Hewitt https://kristenhewitt.me/