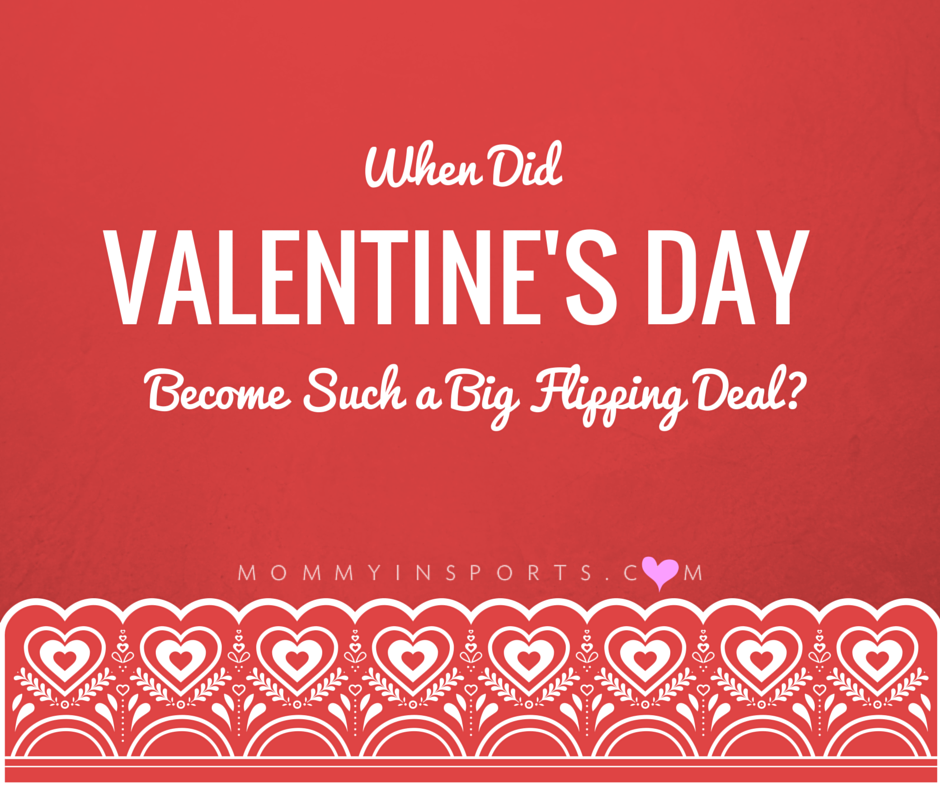 Since we rang in the New Year there have been hearts and cupids adorning every store front window. Commercials and ads have pushed flowers, chocolates, cupcakes and jewelry. And websites and magazines have shown every decadent red velvet and hearts recipe ever invented. (This one included!) I started thinking…is this Hallmark holiday actually pressuring me into planning a candle light dinner and booking a masseuse for my man?
But then I laughed and shook my head.
Yes, I am anti-Valentine's Day. (sort of…) Don't get me wrong, I love holiday's for my kids. It's so much fun to bake cupcakes and cinnamon rolls, and make all sorts of crafts, Valentine's, and playdough. But the whole holiday itself is sort of manufactured…isn't it?
I mean it's history dates back to the 3rd century A.D. when a priest named Valentine was beheaded. So on February 14th we celebrate his death, (in honor of marriages he was performing secretly), and are supposed to be romantic. And I get it…if you are dating it's an awesome way to romance your guy or gal. But once you're married and kids factor into the equation…who really has time for a love-fest?
Should we make time and put forth the effort? ABSOLUTELY!
Do I want roses, and champagne, a Louis Vuitton bag and an expensive dinner? Sure, any other day of the year.
But who wants to fight the crowds at over packed restaurants? And the roses die…but that $50 would have paid for a killer mani/pedi!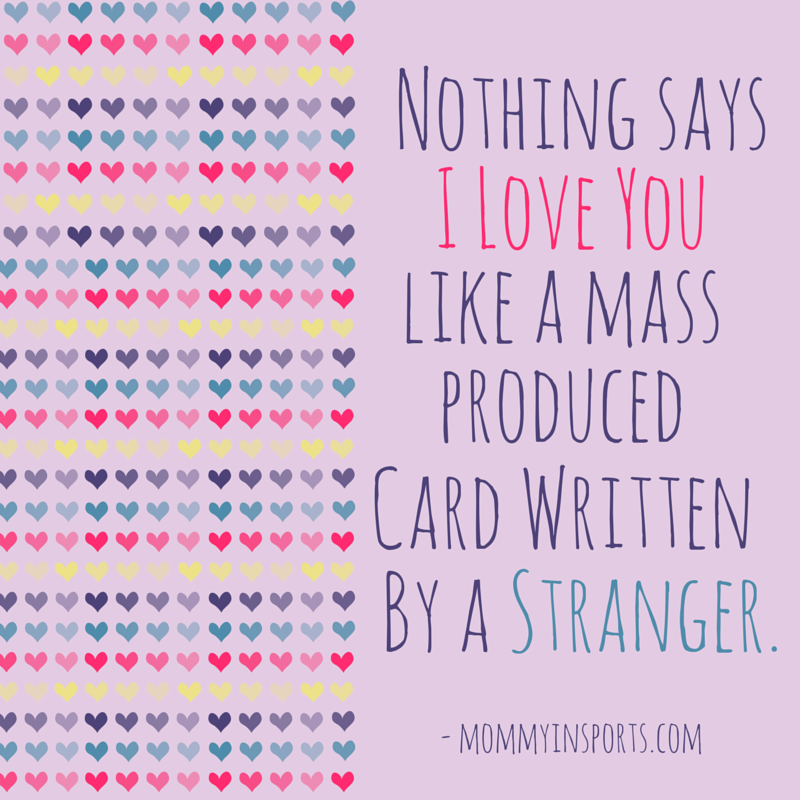 What do exhausted, over scheduled moms really want? Well, speaking for myself…the fantasy would include an entire day to myself, and then a home cooked meal with my family, followed by cupcakes. Then after my husband bathes the kids and puts them to bed, we drink wine, listen to great music and just relax. Boring maybe…but to me it's bliss.
I know I sound cynical, but I honestly don't think Valentine's Day is a big deal. When my husband and I first started dating, we always went skiing in February, so that was my 'present'. And a card with a loving hand written note always rocks….but after 12 years of marriage here's a news flash…my love is a sure thing.
I guess all the Valentine's Day rig amoral has just become overkill. The articles, the pressure from advertisers, all shoving hearts and candy down our throats. We don't need a holiday that markets relationships to show someone our love, we can do that any other day of the year! We can put notes in our kids lunchboxes just because, add sprinkles or make heart shaped pancakes on the weekend, or pick up a peppermint patty at the grocery store and slip it in our husband's work bag just because it's his favorite.
Love doesn't have to be shouted from the mountain tops every February 14th. It doesn't require heart shaped balloons, candy, or chocolate covered strawberries. There doesn't need to be extra financial burdens or unrealistic expectations just because every company in America has mass produced some sort of heart product.
Love is putting away our phones at dinner and really listening to our partners. It's doing a puzzle with our kids or reading them extra books at bedtime. Love is being there heart and soul, and supporting and empowering all of our friends and family members throughout the entire year. That's the real gift.
Will I hypocritically participate in Valentine's Day? Yep. I even raided the dollar bins at Target for little art projects to bestow upon our girls on the 14th. And I probably will bake up our traditional heart shaped cinnamon rolls because it's fun to surprise them! I will show the ones I care about a little extra love that day…but more importantly I'll try to appreciate them every other day.
how do you celebrate valentine's day? go big or stay home?