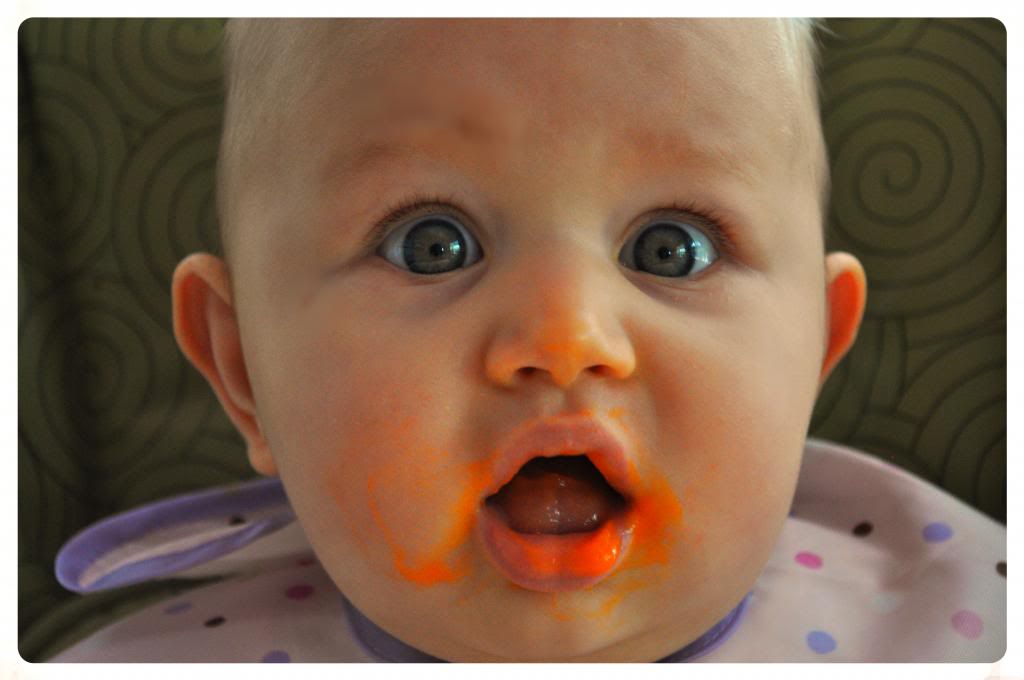 These are the two smallest syllables on Earth, that might have the largest meaning. When I heard Emylia utter "uh oh" today, so many panic stricken thoughts entered my head.
Did she drop my phone in the toilet?
Did she break a lamp?
Did the cat bring another lizard in the house?
Thankfully, none of the above, but what happened is much, much MUCH worse. No, she didn't break an arm…but she discovered the uh-oh game. Parents, I know you feel my pain.
Yes Emy now has figured out that if she throws things, and utters "uh oh" in the cutest possible baby voice, that mommy, daddy or big sis run will run and fetch it. But then the real game begins. This is big for a toddler, as they've finally figured out cause and effect. I throw the fork filled with vegetables all over the floor, they run and get it. Like a tiger stalking its prey in the Serengeti….Emylia instinctively learned how to train us. And yes, we fell for it. Most notably at dinner.
You have to understand, the first time you hear a new word come out of your budding talker…it's the cutest. damn. thing. ever. I mean the first ten times she threw her spoon or fork and shouted "uh oh" I was a glowing fool. So overcome with happiness over new communication that I called her dad on his way home from work and said "hurry, she's saying uh oh!!". She not only said 'marker' and 'red' today, but uh oh! Wow! Oh let me get it on video. How cute!
Then when the mashed potatoes started sticking to the travertine, it hit me. Game on.
Now as a parent, we have three choices in this never ending game; Say bye bye to the fork and spoon and let her eat with her hands, make her pick up her own fork and spoon, or lastly ignore it.
So after debating and talking about it at dinner, by the end of the meal we decided to ignore the behavior. Emy continued to throw, and we praised every time she took a bite with a utensil. And if she threw it, we looked away. Focusing on the positive seems to make the biggest impact, so that's what we did.
Who knows how long this will continue…but for now we will smile. And someday wish that the uh oh game was our biggest problem…