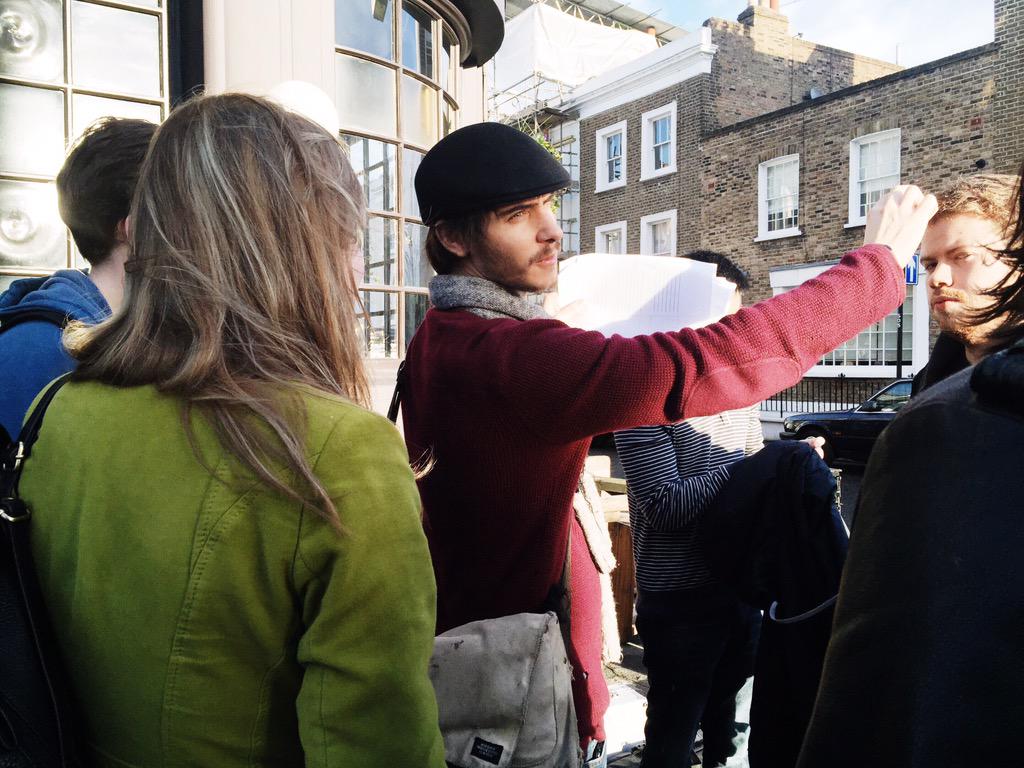 Harry Lloyd, best known for his role on Game of Thrones has launched a new web series this month ironically on April 1st, starring as a fictionalized version of himself; an out of work British actor who is unemployed, and hasn't done much since his departure as Viserys Targaryen. Supreme Tweeter is no joke though, as it delves into the world of social media, specifically Twitter, and the measure of ones worth comparative to his followers. In one scene Maisie, portrayed by current Game of Thrones star Maisie Williams, taunts Harry by saying,
I take care of my brand. I have over a half a million people following me and I come to every audition with guaranteed numbers. What do you come with…a degree?"
And that is just one of the layers of this complex yet highly entertaining and well produced web series. Lloyd after some prodding during failed auditions finally is motivated to join the ranks of Twitter, and is surprised when his first follower is the North Korean leader Kim Jong-un. Lloyd's quest for celebrity and notoriety may have gotten him more than he bargained for though in this 3-part capsule series that was specifically designed for web viewing.
Lloyd told mommy in SPORTS exclusively that he conceived of this series back in the fall of 2014 when it came to his co-creator in a dream. "Funny enough, my co-creator Jayne Hong had a dream about Kim Jong-un following me on social media because of my role in Game of Thrones as Viserys Targaryen. There was something about the crazy world of social media that was funny, weird and sort of scary. A bit like North Korea. So we thought this would be a good series premise for people online about people online. The whole thing was a very meta experience."
Not only did Harry Lloyd pen this series but he stars in it at co-directs it as well. He also had to actually join Twitter in real life mainly as research for the part. "I was hesitant at first because I thought I would get sucked into it and fall down the rabbit hole. But the fans have been really enthusiastic and accommodating and I enjoy reading their responses to my tweets. It's all about balance. I suppose the Harry you see in Supreme Tweeter is what would happen if you let it take over your life."
In a strange twist, as in life, social media has become the lead character in this fun yet fast paced series. As has North Korea and its leader, which allows for the exploration of the relationship between propaganda and self-promotion. Fame for its seekers becomes the prize, but at what cost will one go? Twitter is satirized and shown to be what it really is in today's digital age, a whole new world where personalities and social media celebrities can rise and fall in popularity in the blink of an eye.
All three episodes are up at supremetweeter.com, where it's apropos that you can watch on your mobile device. I of course had to follow Harry Lloyd on Twitter to see if he had mastered my favorite of social media sites. I'm happy to report he hasn't fallen down the rabbit hole, nor does he need Twitter to succeed in his career. And if we are being honest, neither do any of us. Check out episode one below!