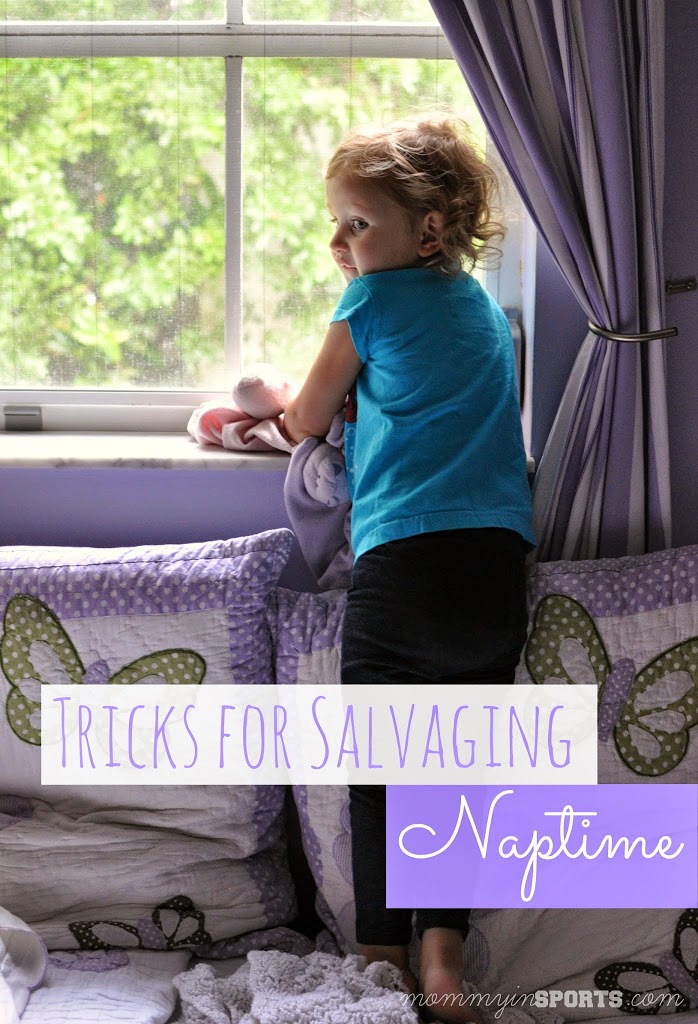 The terrible two's can wreak havoc on your life. Not only do toddler's behavior and needs change during this tough stage – but often their sleep patterns do as well. Our sweet almost 2 1/2 year old went through a teething stage a few months ago and didn't nap for weeks. I was so broken up about it…I actually penned a eulogy to naptime for Mom It Forward. How can a mom live without naptime?!
Luckily for us though, Emy's molars came in and her nap returned 4-5 days a week. But what do we do on the days she doesn't nap? Oh I still get at least an hour of serenity…here are a few tricks for keeping your toddlers safe, quiet and in their beds!
Bye Bye Naptime, Hello Rest Time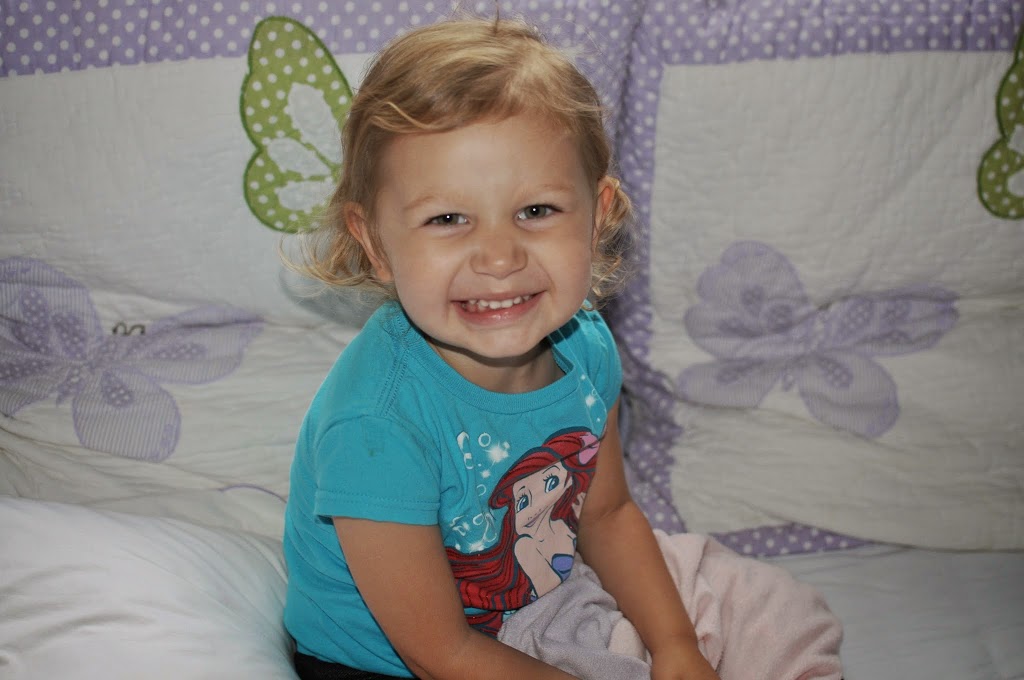 Yep, you read that right. Both of our girls have rest time every day. During the summer it's at 1:00pm. They have their morning activity, a nice lunch, and then they hit the hay. Or they play. Our two year old will sleep most days, but on the days she won't Emy is required stay in her bed and rest. Sometimes I'll go in and give her books, but I tell her she needs quiet time. If she does nap however, I limit it to two hours. Otherwise, she'll be up all night!
Our 5 year old has plenty of toys to occupy herself, and an hour of independent play time is wonderful for her imagination!
My Tot Clock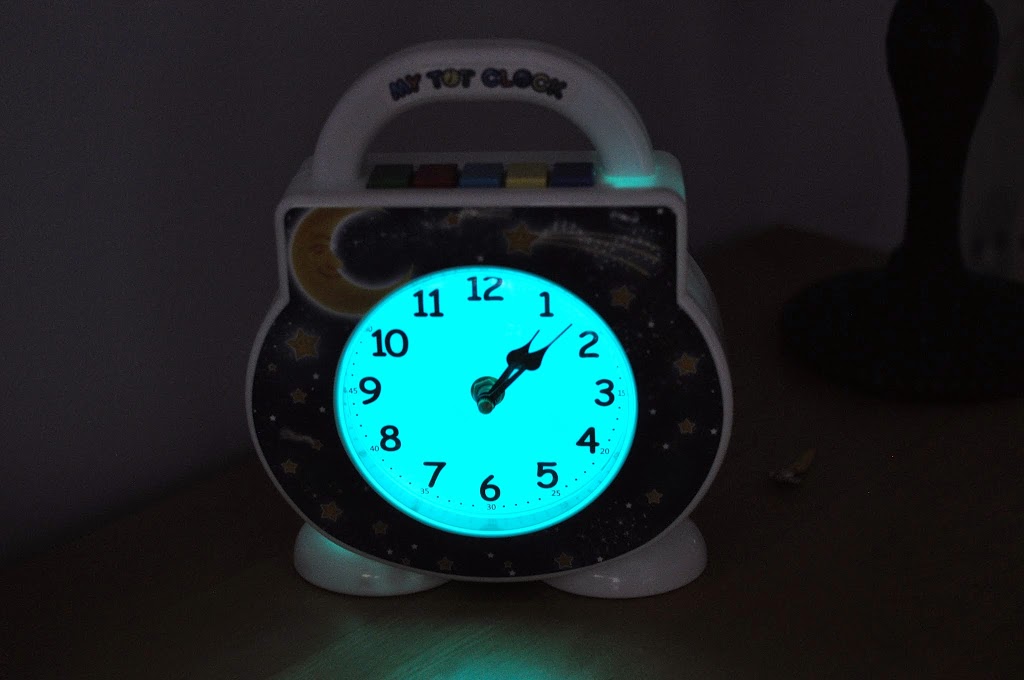 Naptime blue set from 1:00-3:00pm.
If your child isn't in a crib (we moved Emy at age 2 to a big girl bed) and leaves the bed frequently, you may need to invest in a My Tot Clock. No this isn't a sponsored post…I just love ours! The color changes for different times of the day; it's blue when your child needs to stay in bed, and turns yellow at the end of naptime, or in the morning at wake up time. This is especially helpful at 5:30am.
We gave both our girls My Tot Clocks on their second birthdays – this product literally saved our lives! If you are still having a hard time keeping your little one contained, try a sticker chart.
Traci Gleeson, a sleep consultant for Dream Team Baby recommends, "Tell your child for every morning they are quiet until the clock turns yellow, or stay in bed at naptime, they will get a sticker. Six stickers (or however many you deem) for the week equals a reward. Some kids respond well to the sticker charts – but if it doesn't work then move to consequences. Make sure it's a realistic consequence though, a cancelled trip to the park, or no TV…something you will follow through with!"
Honestly, the sticker chart is the bomb. We use it for morning rituals on school days, and for potty training.
Don't Give Up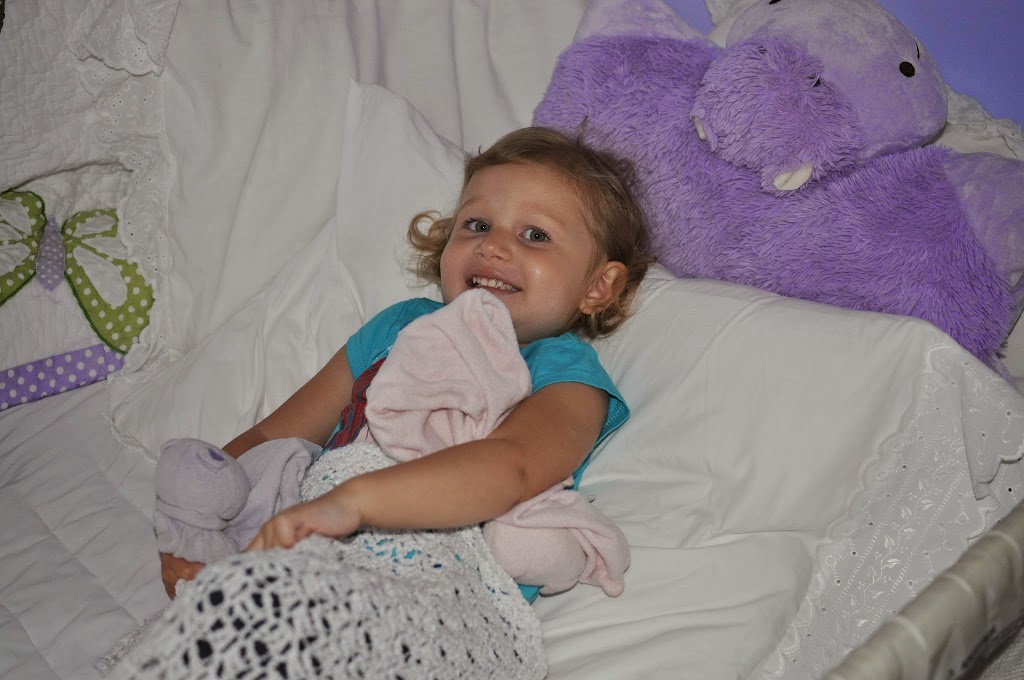 If your toddler does start to resist naptime, don't give up too soon! A child isn't fully ready to give up their nap completely unless they consistently drop their nap for seven straight days. And if they do decide to stay awake and try to test your sanity, remember early bedtime. Our girls are on a 7:30pm bedtime, and if our toddler doesn't nap she goes to bed between 6:30-7:00pm.
Adjusting to new ages and stages can be difficult for any parent, but just remember…this too shall pass! Your child is perfectly fine for an hour alone – especially if it keeps mommy and daddy healthy, happy and refreshed!
What age did your child give up naptime? Let me know in the comments below.
(I'm praying for another year!)