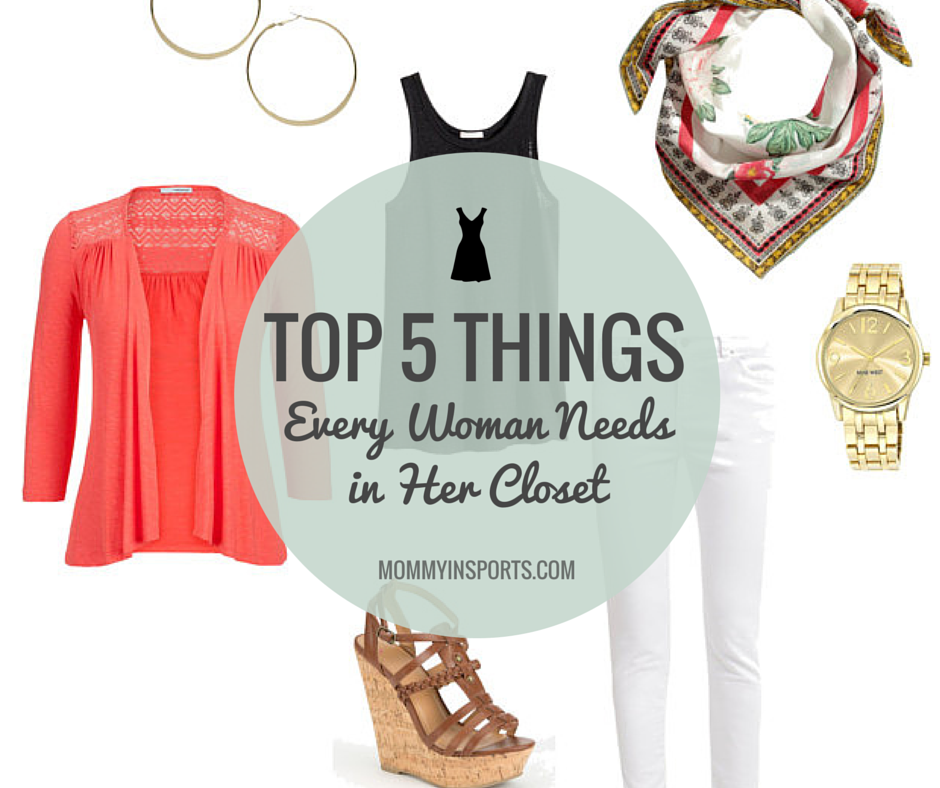 Believe it or not…I am style challenged. Don't get me wrong, I can copy a look in a magazine, or find nice pieces on sale at Neiman's Last Call, but adding shoes and accessories is baffling to me. I have to take selfies and send them to more stylish friends to see if my outfits are television ready on HEAT game nights. And those said friends have to drag me to boutiques to try on dresses, which I would normally never wear. I'm more comfortable in fashion mom-landia where pony tails, flip flops and maxi dresses reign supreme. I usually fail in the fashion department…until I met Alison Lumbatis.
Alison was a guest on my the new web show The Mom Interviews presented by LifetimeMothers.com. She's a fashion blogger in Texas, an author, and a featured contributor in Redbook Magazine. She also does seasonal style challenges through her site Get Your Pretty On, and I participated in her 2015 Spring Challenge. Not only did I find some great new styles, but met some pretty supportive women in her Facebook group.
Here's my interview with Alison! She's not only a delight and joy to watch on camera, but is a wealth of information and inspiration. And don't forget to read below for her style tips!
top 5 things every woman needs in her closet!
Dark Wash Jeans – Alison says every woman should have great dark wash jeans, and she's an advocate of skinny's, no matter what size you wear. She even convinced me to buy some…and they are pretty comfy.
Cardigans – Cardigans in every color are a must in the GYPO Style Challenges, long and short ones. You can dress up a tee with jeans or dress down a dress. Or just add a much needed splash of color!
Quality T's & Tanks – A staple in every woman's wardrobe, Alison suggest quality t-shirts and tank tops in several basic colors and necklines. I loved when she paired a simple gray tee with camo pants, I would have never known how to style those pants. Or bought them for that matter!
Comfortable Ballet Flats – I actually bought a few pairs of these and was surprised by how much I loved them. I won't throw out my beloved and bejeweled flip flops yet, but I am now a believer in ballet flats!
A Neutral Handbag – One of Alison's philosophies is to spend your money on quality handbags, shoes and trench coats, things that will last several seasons. A neutral handbag can dress up the most casual of outfits.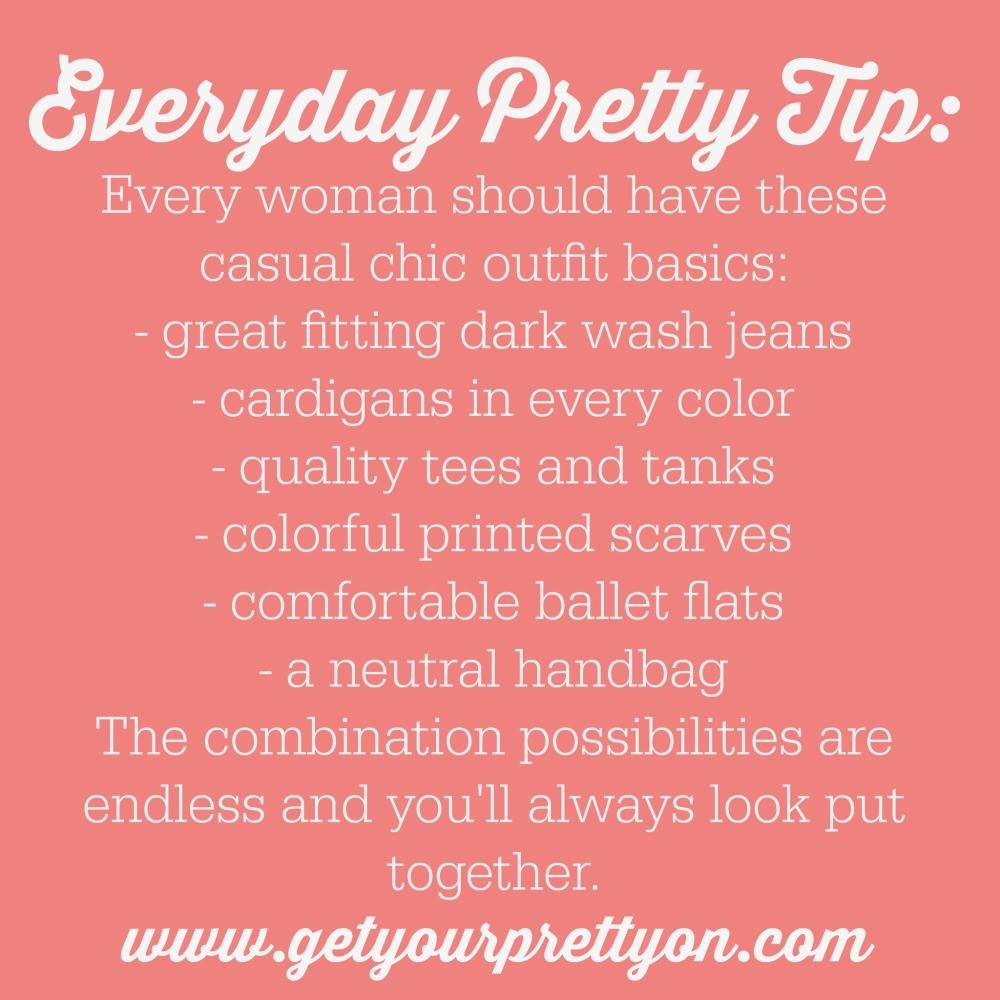 I highly recommend Alison's style challenges if you are well…style challenged! She has some fantastic outfits that look great on any shape, size, or age. And she has a new challenge starting for the summer season that opens on May 22, 2015. It's amazing how much more confident and happier you feel when you take that few minutes to get yourself together everyday. Hope you have time to 'get your pretty on' too!