Disclaimer: This post is sponsored by Hilton, all opinions are my own.
When most people start planning their Orlando getaways of course the first thought is usually the theme parks. With Disney, Universal, Sea World, and all of their spin offs, you can't get bored when visiting this kid-friendly town! But sometimes families need other things to do besides the parks, and that's where this top 5 sports attractions in Orlando list comes in handy.
Have an athletic kid or a sports loving family? Orlando is a surprising and fun-filled sports town. From collegiate to professional sports, and all kinds of experiences in between, here are a few sports attractions that can't be missed on your next trip to Mouse-town!
Top 5 Sports Attractions in Orlando
1 Orlando Magic Game – When it comes to NBA basketball, Orlando has been entertaining the Magic City for the past 30 years. The Orlando Magic have made it to the playoffs 15 times and appeared in two NBA finals in 1995 and 2009, and always prove to be competitive and entertaining to watch. Head to the new Amway Center with the whole family and friends and enjoy a night of NBA basketball Orlando style!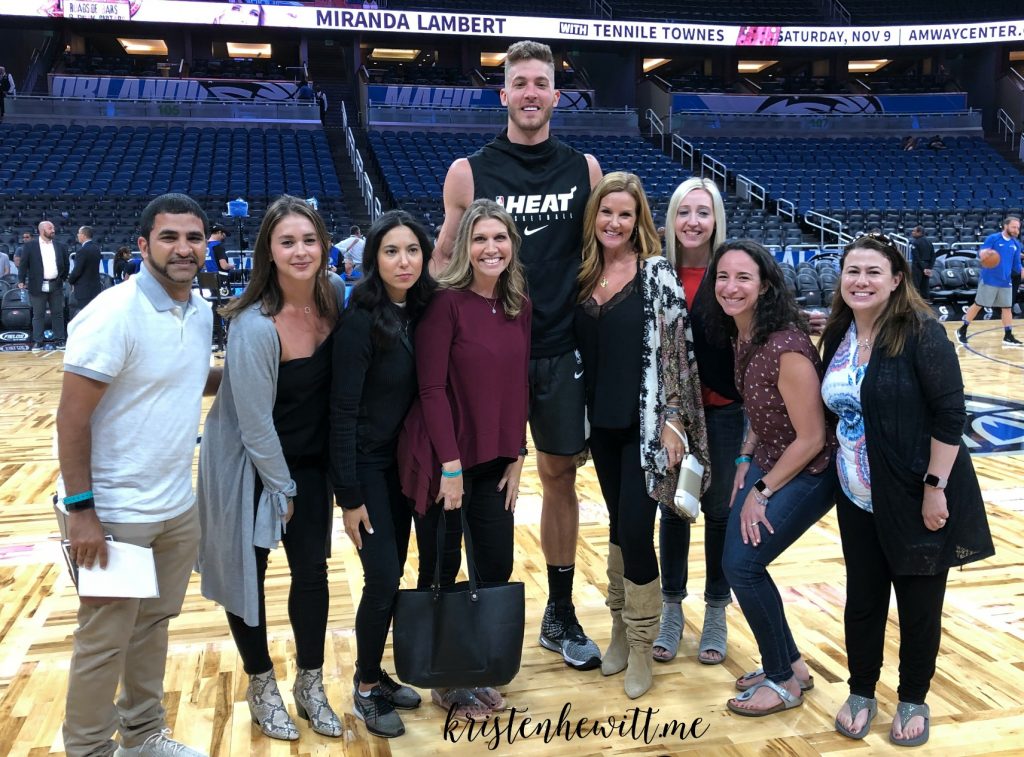 2 Orlando City Soccer Club – Who needs the Magic Kingdom when soccer is in the house?! The Orlando City SC began in 2015, and was headlined at one time by former World Cup winner Kaká. With a mild climate year -round, any time of year is perfect to check out an MLS game at Exploria Stadium in Downtown Orlando.
3 NBA Experience –
Rainy day or kids need to burn off some energy? Do not pass GO, head straight to the all new NBA Experience at Disney Springs. There are 13 basketball-themed activities including interactive games, trivia, dunking and dribbling drills, that won't disappoint. Make sure you make try all of the activities, it's great for boys and girls and will keep them busy for at least two hours. Oh, and get yourself a pic with the Larry O'Brien Championship Trophy to make your friends jealous!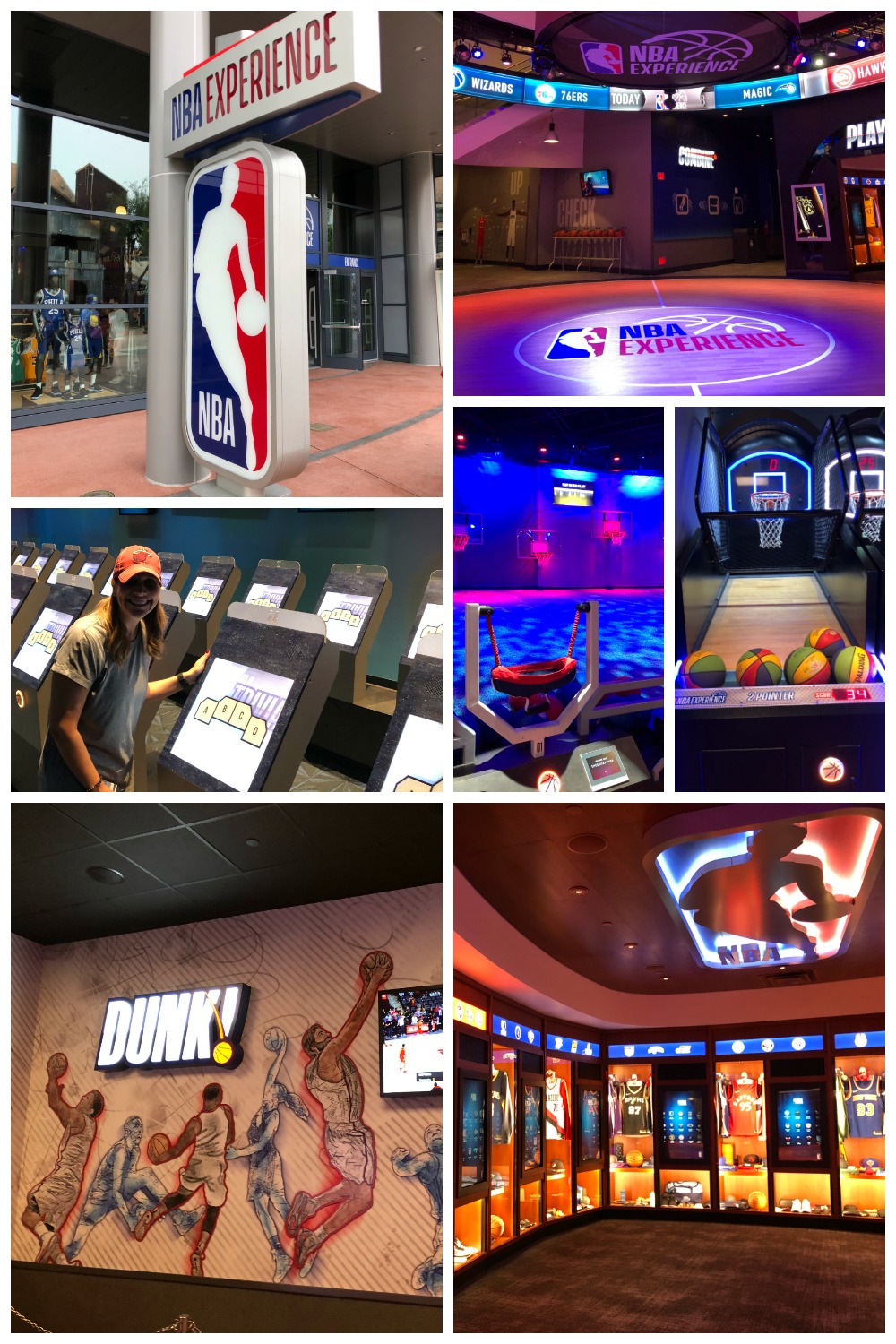 4 NASCAR Driving Experience – If NASCAR is more your speed, then take a road trip to the NASCAR Driving Experience at Daytona International Speedway! They have many options at every price point. You can do a ride along if shot gun is your favorite seat, or drive a real race car. It's a fun experience and you can head to the beach afterwards for the perfect day.
5 ESPN Wide World of Sports – Not wanting to leave the Disney area but still craving real sports action for the MVP in your life? No problem. You can come check out the ESPN Wide World of Sports campus which is super impressive and can host more than 60 sports. They post their events online so you can see the schedule and catch a game while in town!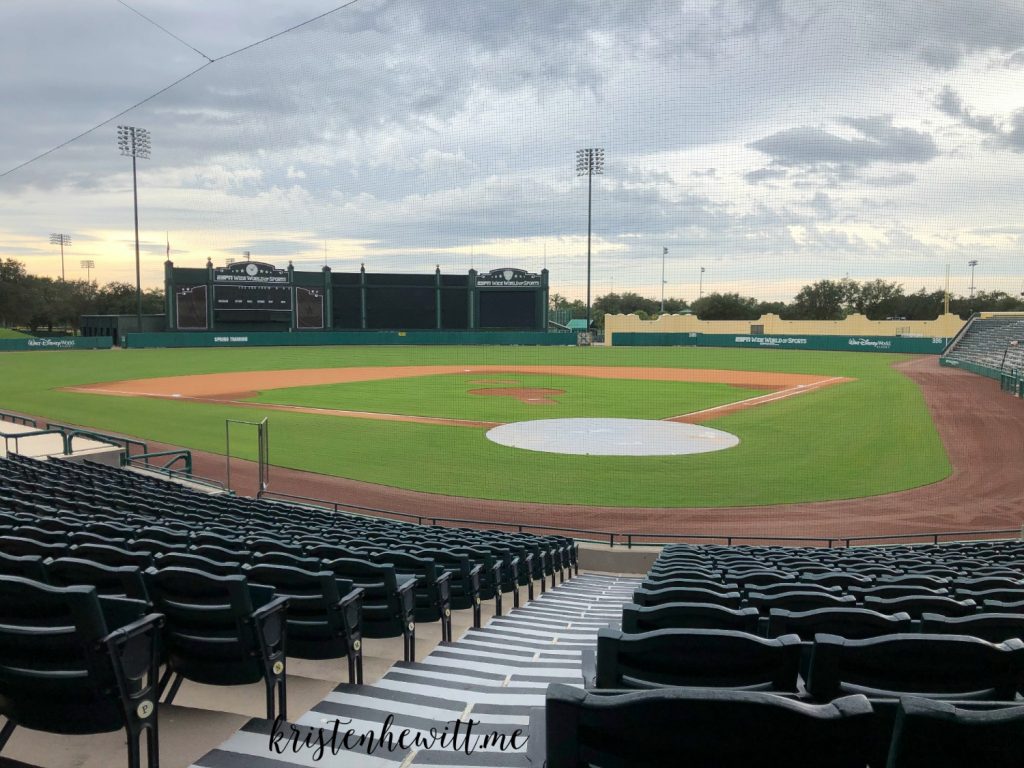 When you visit Orlando make sure you pick the best place to stay for your family to rest and relax in between all the fun. We love the All Suites Brands by Hilton (which include Embassy Suites, Homewood Suites and Home2 Suites) because of their spacious rooms, amazing amenities like indoor pools, complimentary hot breakfast, and friendly service.
I recently stayed at the Embassy Suites by Hilton Orlando International Drive Convention Center property, which is our family's top pick when on the road. Who doesn't love a comfy bed, separate room for the kids and a gorgeous property with an atrium to really soak up the destination?! They even have a nightly manager's reception and a sweet workout space. This is a great property for business or leisure travel, and the breakfast options will leave you ready and energized for a full day ahead.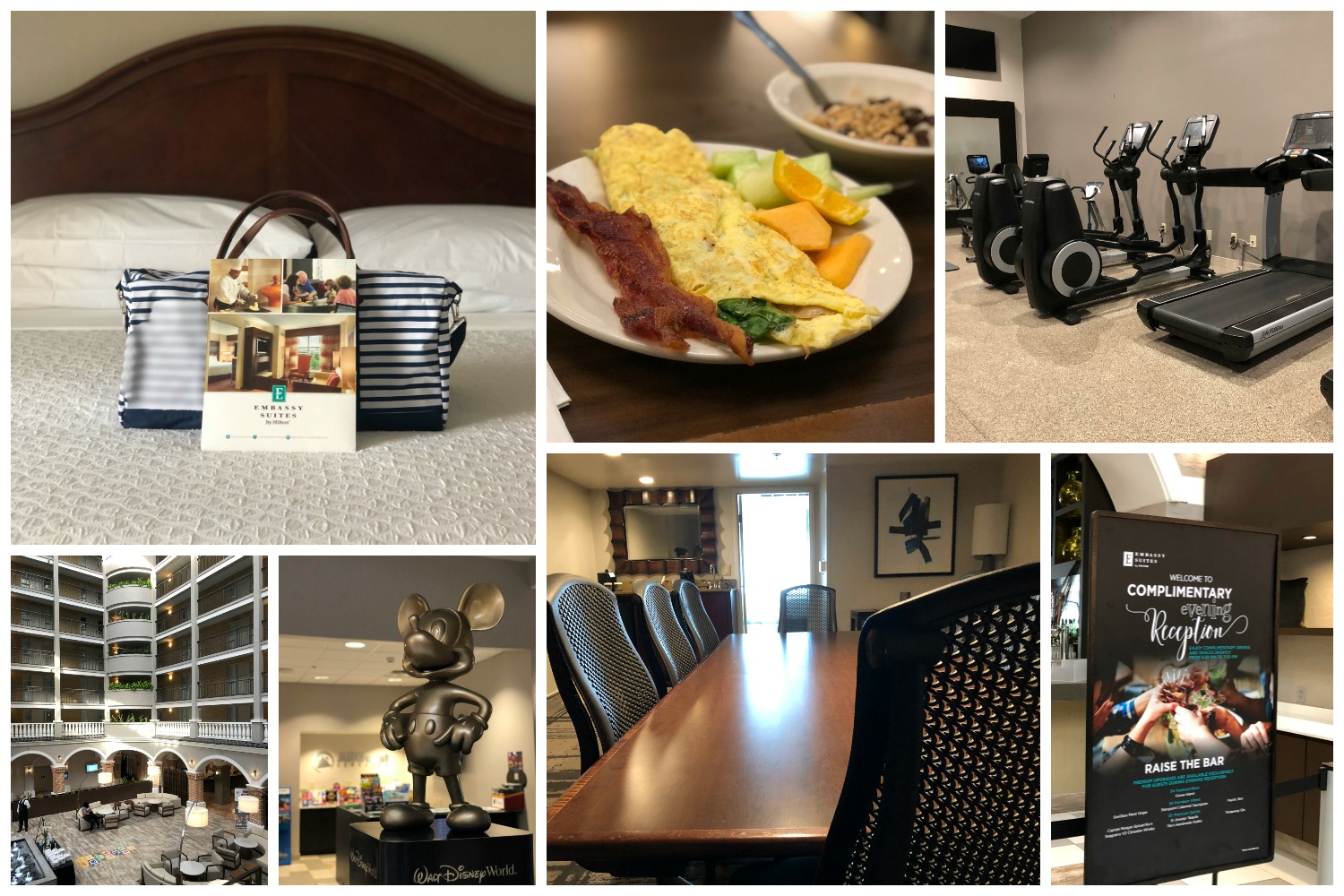 We also visited the Homewood Suites by Hilton Orlando Theme Parks property, another great option for families. The location near Disney had an incredible design, family-friendly feel, and full kitchens in the spacious suites. This is a wonderful option if you're traveling with sports teams, plus there's a nice basketball course and pool for them to enjoy during down time. Plus 87% of Americans believe having space to themselves makes them better people. The numbers don't lie and this is what we choose when we go on longer vacations!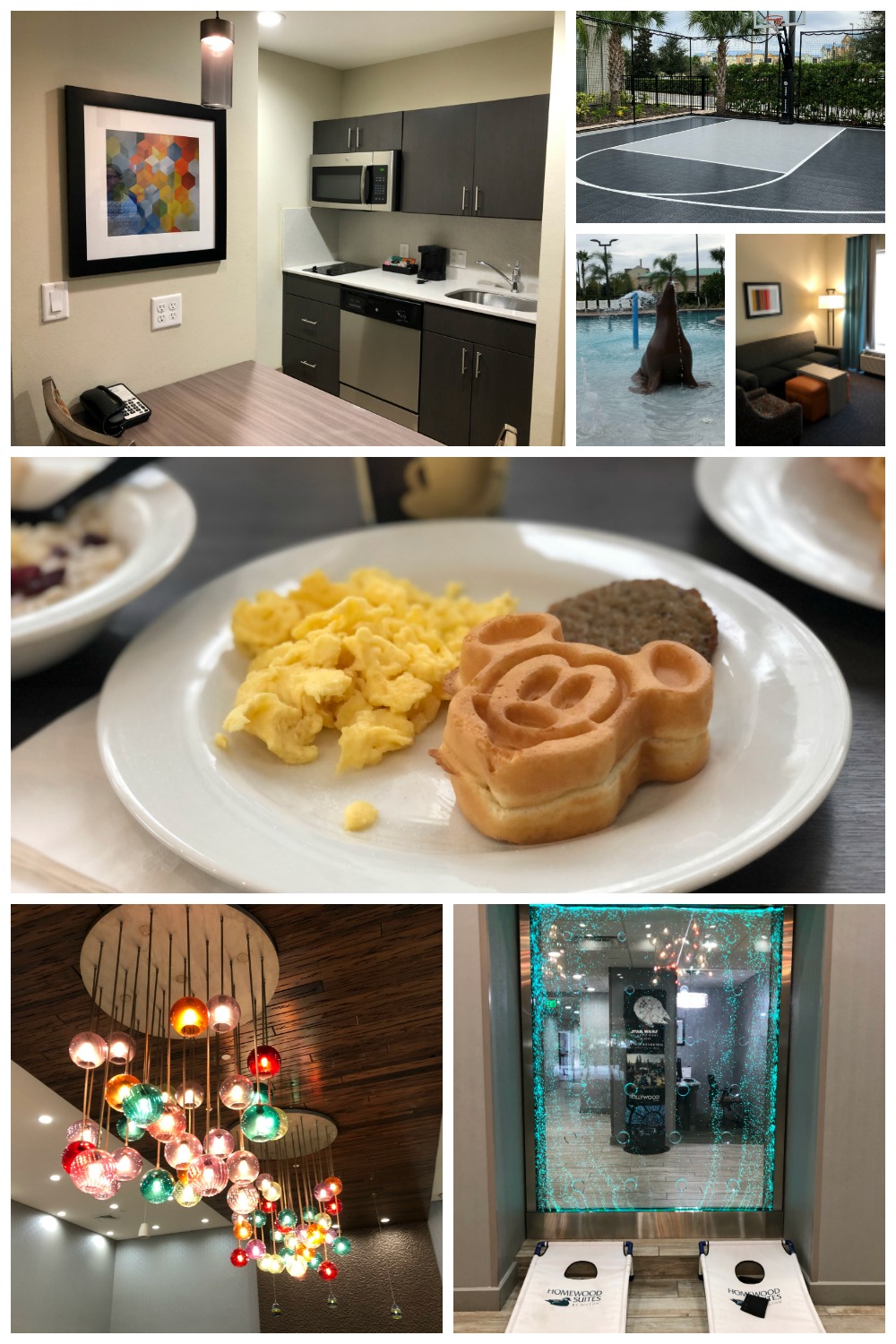 I was also blown away by the Home2 Suites by Hilton Orlando Near Universal. The decor was vibrant, the rooms were huge, and the in-suite kitchen was every mom's dream. We even had a little tailgate party while watching sports in one of the lobby's fun social spaces, and was pleased with the breakfast options they offer as well.
I also was blown away by the Homesuites 2 . The decor was incredible, the rooms were huge, and the kitchen was every mom's dream. We even had a little tailgate party in one of the common areas and was pleased with the breakfast options they offer as well.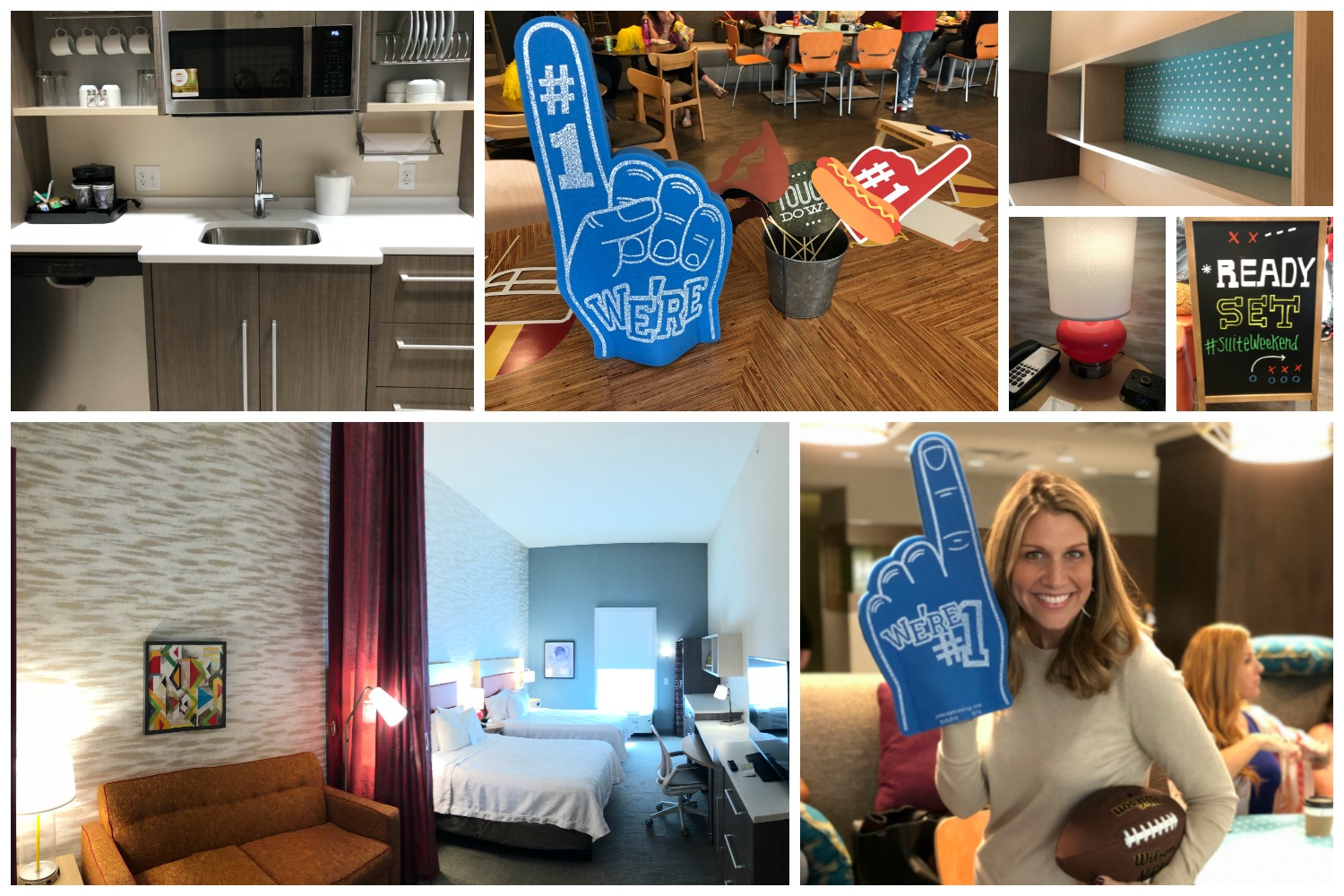 Not matter what you do in Orlando, you likely won't be bored. But these sports-loving options plus one of the All Suites by Hilton locations, create a winning formula for the perfect getaway!