Disclosure: We received a complimentary trip from Hampton by Hilton, but all opinions are mine, and I love the waffles.
Are you ready to start making those vacation plans? Anytime of year is the perfect time to plan a Seekender weekend! A Seekender is a bold adventurer who likes to take advantage of three-day weekends, during the summer or even over holidays to pursue their passions. We love taking long weekend trips with our girls because we can visit and explore new places, without being overwhelmed from being away from home for too long. And I was lucky to be asked to be a part of the Hampton by Hilton Ultimate Seekender team, and take our girls on a trip to New York City!
However travelling with kids can sometimes be challenging if you don't plan properly. So I've decided to put together some tips of what we learned when we brought the girls to the Big Apple over Memorial Day! These tips will ensure you have a fun, stress free, Seekender weekend with your family, and start making some of your own memories!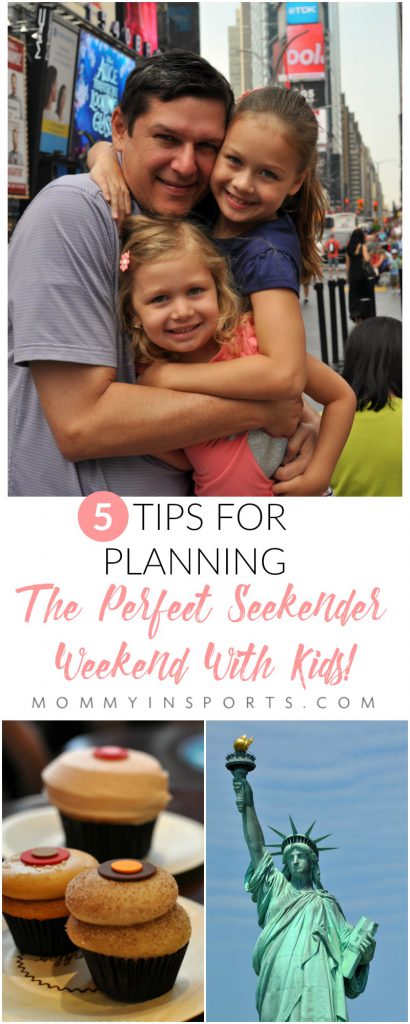 5 tips for planning the perfect seekender weekend with kids
1. Don't Over Plan
It's so easy to try to pack in lots of activities, but it's so important to just choose a couple of things you really want to do and see, and let the rest just fall into place. We focused on the Statue of Liberty, because my daughter was learning about it in school, and the Central Park Zoo.
We had never visited either of these attractions, so it was fun to just explore like a tourist, and experience these new places together! Everything else was icing on the cake…or the cupcakes! And we tried a lot of those too!
2. Expect the Unexpected
With kids, you always have to expect the unexpected. The morning of our flight our little one woke up with a cold. So we packed lots of meds, ear planes (highly recommend these!), and ear plugs for my husband and I so we wouldn't be woken up if she was coughing at night. You never know how the trip will go, so keep expectations low and you're sure to have fun. Oh, and don't forget your stroller at the airport, doh! Again, this was unexpected but luckily we were able to pick up an inexpensive one in the city.
3. Look at Websites and Blogs in Your Destination City
As a writer, blogger, and type A planner, I always scour blogs before we hit the road. Mommy Poppins is one of my favs for NYC and other regions as well. But search the area where you're going for kid-friendly restaurants near the attractions you'll be visiting. It makes life so much easier!
4. Throw Out the Diet!
This is a hard tip for this Paleo clean eating mom, but I always splurge a little on vacation. Sure I scour Whole Foods when we get to our destination and stock up on green juices, water, and healthy snacks, but you have to have a little fun right?! And don't worry about sugar overload with the kids, they'll get back on track soon enough! And yes we devoured every popular sweet in NYC, can't wait to share who won the taste test!
5. Awesome Hotel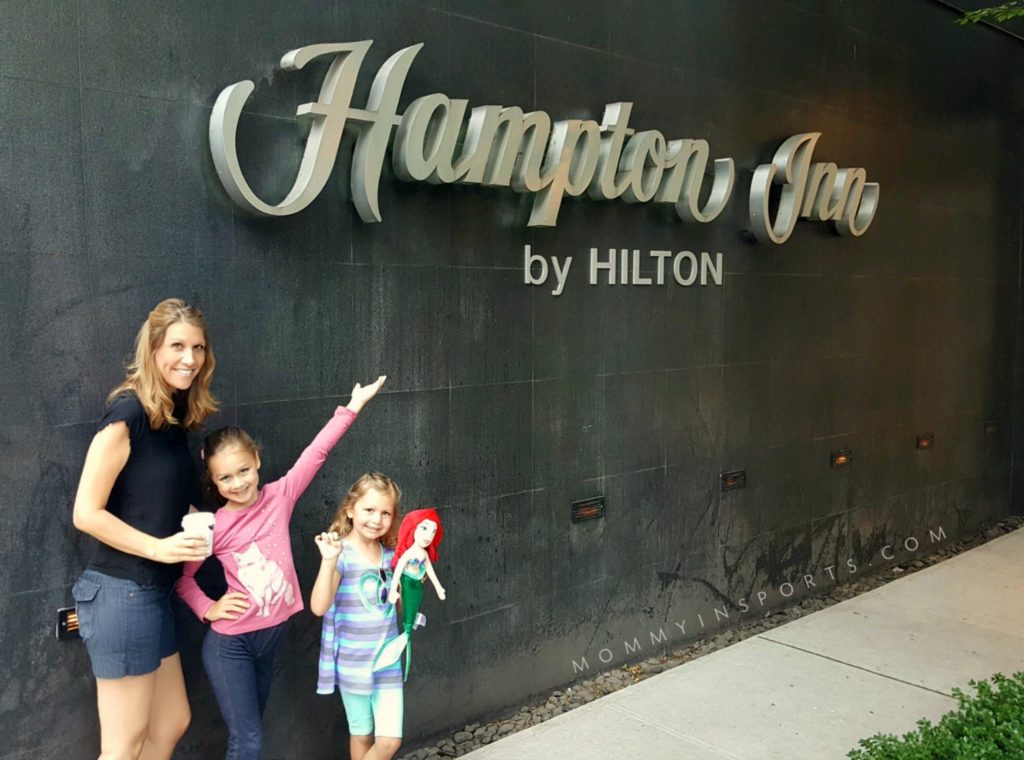 Of course where you stay can make or break your trip, so make sure you are choosing the right hotel for the value. We've stayed at Hampton by Hilton's on our last two trips, and love that with 2,100 properties globally, they're everywhere you want to go!
Plus the amenities are perfect for families and include: complimentary Wi-Fi, Hampton's On the House® hot breakfast, free fitness center, Hampton's On the Run™ Breakfast Bags if you're in a hurry, and Clean and fresh Hampton bed®. Our girls are obsessed with the waffles, and the coffee is pretty good too, we all loved the cups! We chose the property in Chelsea which was walking distance to the Empire State Building, and Kleinfelds! Woo hoo!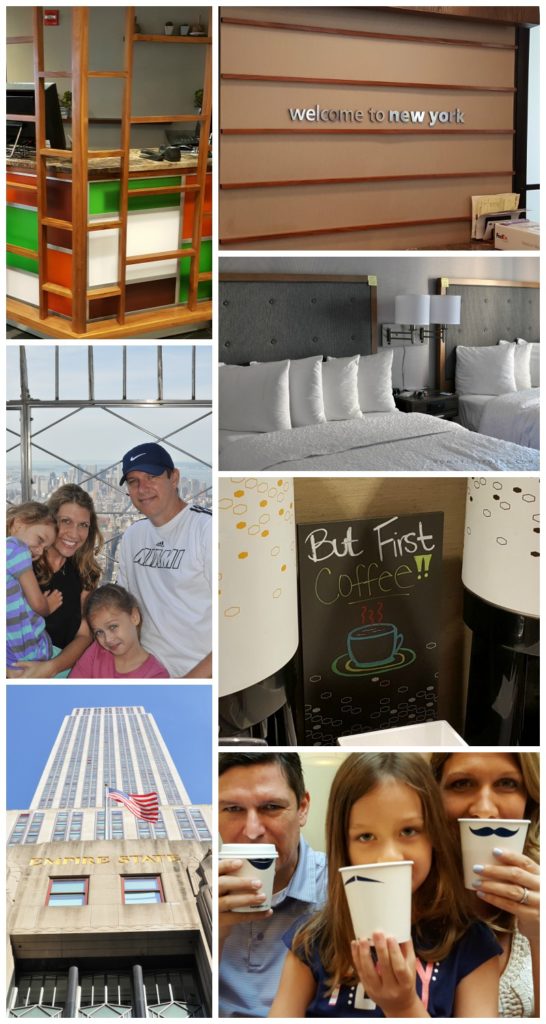 Keep in mind when booking accommodations, that price isn't the best determination of the value of your stay. Try to get the most bang for your buck and choose a Hampton by Hilton property!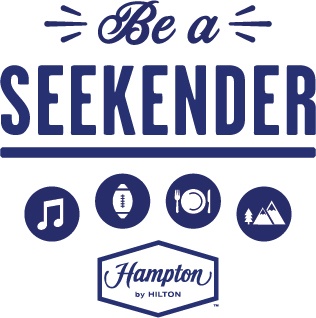 If you are starting to make summer travel plans, please consider taking your own Seekender weekend. For more information please check out the Seekender website for more weekend travel inspiration! I hope these tips help you and your family plan an unforgettable weekend getaway!
what's your bucket list trip?