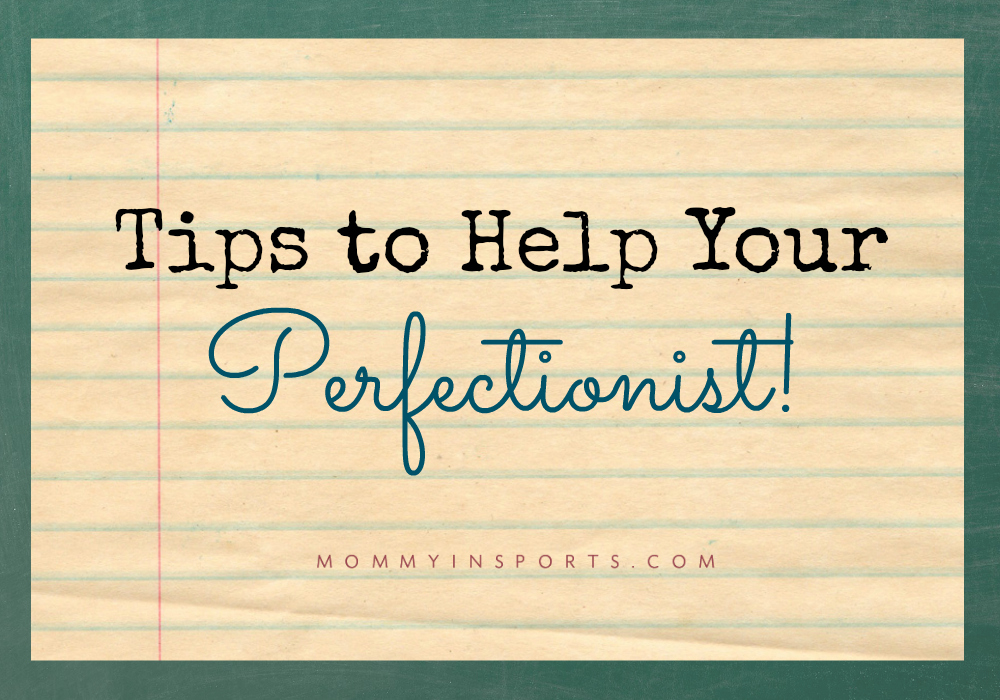 Hello, my name is Kristen, and I'm a perfectionist. It's been 3 hours, 21 minutes, and 19 seconds since I've last cleaned something, written in my planner, or obsessed over an insignificant detail. Yes, I am the one who paints behind the refrigerator that no one on earth will see, but I'll always know it's there. Maybe it's because I'm a Virgo, maybe it's because I grew up in a clean and tidy home, or maybe it's just how I'm wired. But never in a million years did I think it would manifest itself into my daughter. Yet now we are faced with a wonderful overachiever who needs things to be perfect.
"Perfection is an illusion, it doesn't exist baby," I told her one morning. Yeah….that didn't fly. We were in the middle of what I like to call 'Bangs-aggedon'…that time every morning when her bangs won't lay perfectly. It's a maelstrom of fury as we try to placate her and help her with her hair for school. Or maybe it's when she can't make her bed and get the covers just so. Or when she's drawing and the perspective of the eyes just isn't right. Whatever it is….the inevitable has occurred…massive MOM GUILT.
"You taught me this mommy! It has to be perfect." Yes, I may have done this inadvertently, and now it's my job to try to reverse it. But how does one help a little girl who has such a need for order? Here are some interesting articles sent to me by a friend that may help if you have a perfectionist and aren't sure where to turn.
Is Your Child a Perfectionist? – The Parent Map
10 Ways to Help Your Perfectionist – Education.com
6 Strategies for Soothing a Perfectionist – Scholastic.com
And here's what we have tried so far, and surprisingly, seen some quick positive changes in her behavior.
TIPS FOR HELPING PERFECTIONISM IN KIDS
Praise the effort instead of the final result. – We always gush over her drawings (which are spectacular), but rarely focus on the process. Now we are trying things like, "I love how focused you are on trying to draw Elsa." Or "Wow that's an interesting way to color!" Yesterday when we were reading at bedtime, instead of praising her for reading a whole book, I told her how impressed I was that she was trying to sound out the words.
Distract and divert during tantrum.—This may not be a easy, especially in the morning when we are in a time crunch. But inspired by this discussion in the Bundoo community we tried deep breaths this morning, and I changed my reaction. It was a calm, less stressful, and almost peaceful start to our day.
Model imperfect behavior. – Yes you read that correctly, and I'm cringing typing this. But maybe I need to show her the mistakes I make. On television sometimes I stutter, I am not always the nicest when I'm sleepy, and my bed is totally messy under the duvet. You know, be real!
Books on the topic. – As Wyatt on Super Why says, "when we have a problem, we look in a book!" My husband found this lovely title given to us above called "Beautiful Oops." It's the exact reminder us perfectionists need to remember…when you mess it up, dress it up!
Parenting is a journey, and here's an important lesson I've learned now that I'm a little bit older, a tad wiser, and a mother:
Now if only I can remember this the next time we are painting a room in our home.
Are you a perfectionist?