Disclaimer: This blog post is part of a paid Megan Media and Dove blogging program. The opinions and ideas expressed here are my own.
Dove launched the #MyBeautyMySay campaign to inspire and empower women to rise above beauty being used against them. They believe that incessant commentary and judgment focused on how women look is deeply ingrained into daily life. And whether or not it is intentional, it ends up limiting women.  This is my story.
They taunt me every time I enter the room, tucked neatly in their see-through bin, right on the shelf next to the free weights and my yoga mat. They live in the guest room closet, the room we use as a playroom and workout room, and as I climb onto the elliptical machine they are always in view. I didn't mean to put them there; it was the only place the bin fit. After seven years, I wondered this morning: why are they still here?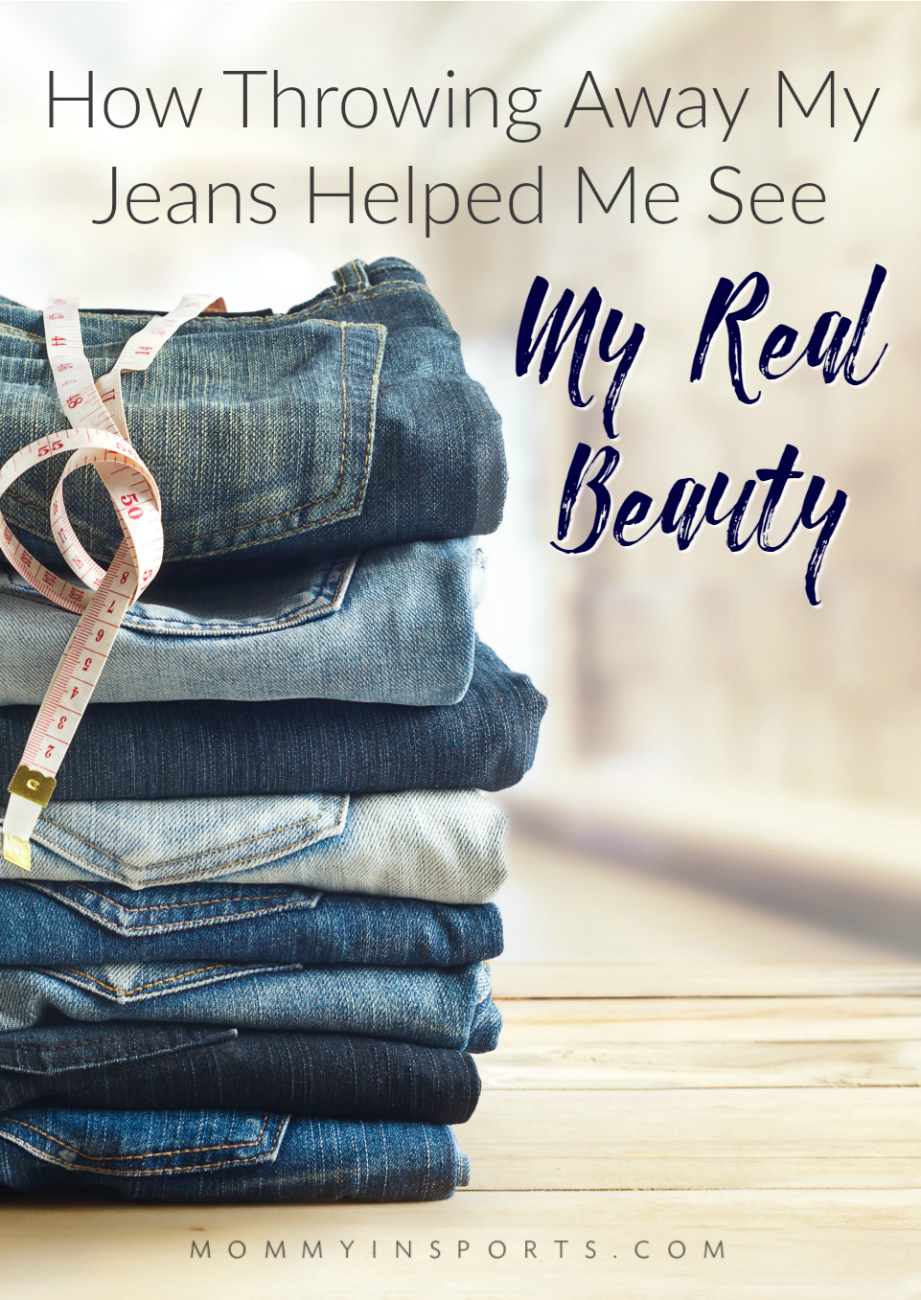 I wasn't always thin, quite the opposite actually. I've struggled with my weight my whole life. I started off smaller, then went through the chunky tween and teen years. They always said I was chubby but cute, and I would grow out of it. And indeed I did. But appearance was always talked about in our house. With a mom and grandmother who were hairdressers, I was a Guinea pig for the latest perms and hairstyles, and everyone's clothing choice, hairstyle, and weight were always topics of conversation.
I grew taller and leaner in high school, right when the braces came off. The "poof" bangs were replaced with long silky hair, and I grew into myself and my voice, singing in the chorus and playing the piano. I loved to perform. After college I worked at Sunshine Network (now Fox Sports) and met "the one." I moved to South Florida for him and felt lonely. He traveled frequently and I had a hard time making friends with all the men at the sports network, so I ate.
And ate, and ate.
Food was my comfort, my friend, and ultimately my enemy. At my highest I was 155 pounds. I felt awful when I looked in the mirror. Skinny to me meant beautiful. That's what the world had taught me. So as age 30 approached, I decided I needed to change. I had to be skinny again, and I had to meet my goal in that very last year of my 20's.
I worked harder than I ever had, striving to achieve the perfect body. I ate a meager 1,000 calories, worked out two hours every day, and went from a size 12 to a size 4. At my lowest, I weighed 118 pounds. I was emaciated and hungry, but finally getting the attention I craved. That admiration filled me up, and I mustered the confidence to try out for an on camera job, and got it.  
////
Once I was working on camera, I needed them. You know, the expensive designer jeans all the other women wore. 7 For All Mankind, Joe's Jeans, Blue Cult, I finally had enough money to buy them, and they all fit me for the first time in my life. I was on top of the world. I could bare my belly and wear belts without worrying about any curves or bulges…it was heaven!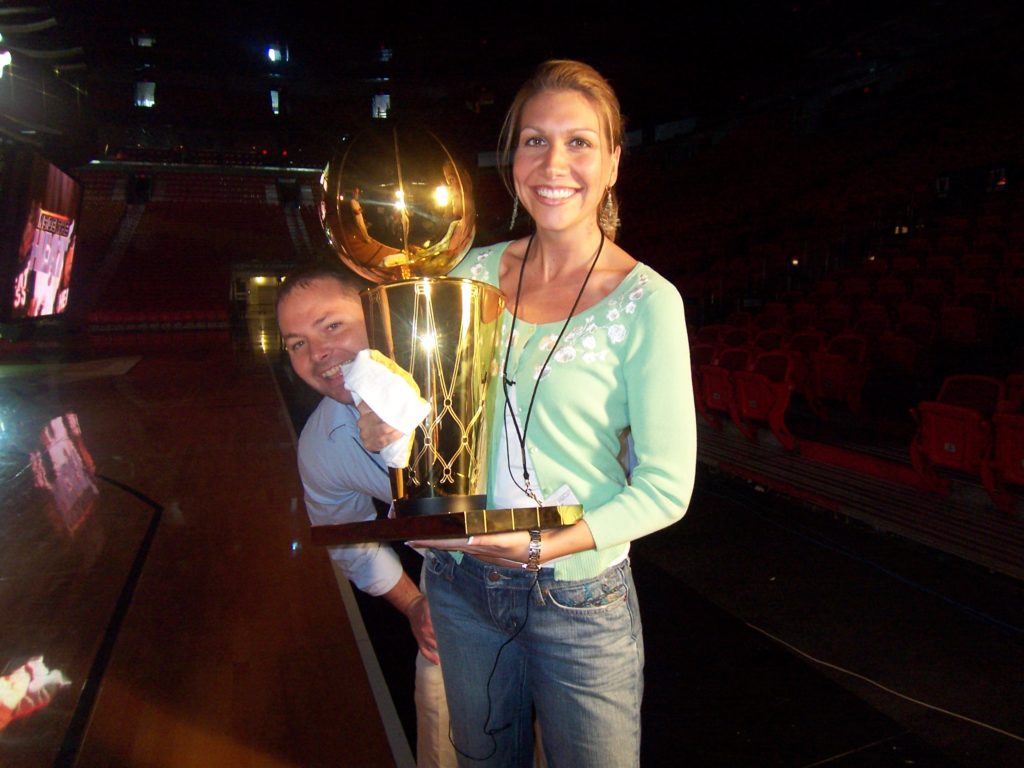 But the funny thing about weight is, no matter how much or how little of it you have, or how much you lose or gain or fluctuate, the emotions are always there, picking at your insecurities. The voices in your head, those things people said about you in your past. You still hear them, even when you think you've forgotten.
After I had my two babies, I still held on to those jeans. They were relics, symbols of my past beauty. I had disposed of the other "skinny clothes," but never the jeans. Seven years of fertility treatments, shots, and surgeries, coupled with early menopause had a funny way of changing my body, and a part of me always thought, "I'll get back into them someday, I have to." To me they signified beauty, the time when I was at my best. They were what society told me I had to be: perfect, skinny, pretty, and happy.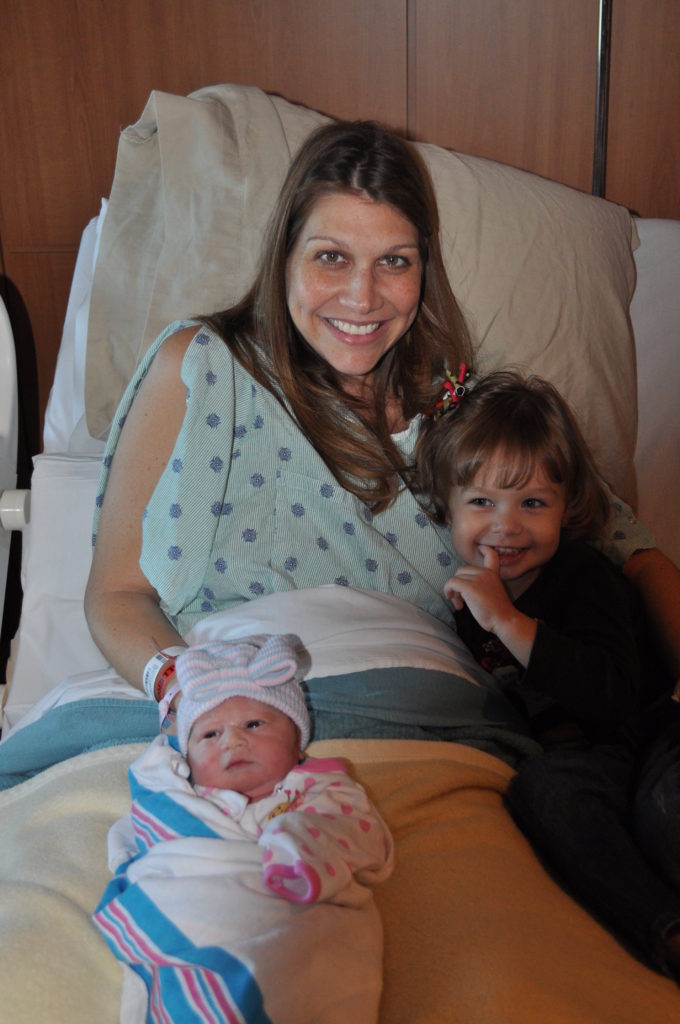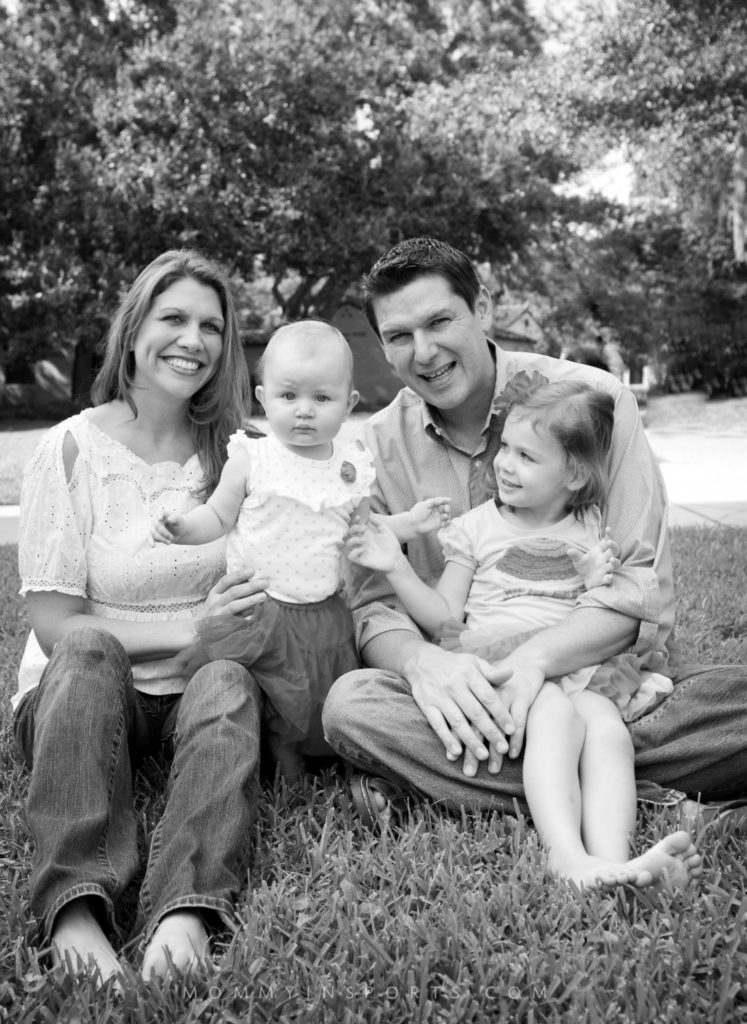 But this morning, something snapped in my brain. I didn't look at the clear bin longingly. Instead I felt guilt, then anger. I felt the burden those jeans had brought me every time I saw them, and I wanted them gone from the house, and gone from my thoughts.
Seeing the jeans every day was a constant reminder of how I used to look, and how I may never look that way again. But today I decided, that's OK. I said goodbye to my past and threw away the jeans. I threw away those thoughts that skinny equals pretty. Purging those jeans made me realize that those may have been my best years physically, but in my present moment, I am truly at my best. I am happier in ways much more deep and meaningful than any pair of jeans could ever make me.
I'm a mother, a wife, a journalist, a writer, and a real woman with real curves. I have scars from my multiple laparoscopies. I have cellulite. I have my baby hips, and puffy tummy that I hide beneath spanx. But I'm still beautiful.
I AM ENOUGH.
I am so inspired by the new #MyBeautyMySay campaign. All of Dove's body-positive messages are so empowering, but this one really hit close to home for me. In the video, the women talk about everything they've been told they can't do because of their looks. They said I was too pretty to fight. They said I didn't dress for my age. They said I was too masculine. They said I was too fat.
My weight has been my hindrance for almost my entire life, because they say skinny is beautiful. But I say we're all beautiful, despite what they say.
Give the video a watch. I hope you will be as touched as I was
Did you like this post? Then you will love this one about teaching our daughter about self love. Don't forget to follow along on Facebook and You Tube!