It's been four years since breast cancer took my Aunt Helen from us, and though she's gone I can still here her voice in my head when she'd call and say, "Hey babe!" We still make her famous recipes of Bourbon Slush and Texas Sheet Cake in the summer, and think of her often. With October being Breast Cancer Awareness, it feels like everyday we're reminded not only our lost family member, but all the women past and present that are battling this terrible disease. It is estimated that 1 in 8 women in the U.S. will develop breast cancer, and that is why we are all focusing on this rosy hue this month.
Think Pink is the tagline and the shade which has inspired so many businesses to create promotions nationally to help combat and raise awareness for Breast Cancer. But here in South Florida the fight wages on, so I thought I'd share what a few businesses are doing locally in case you'd like to support them.
MIAMI HEAT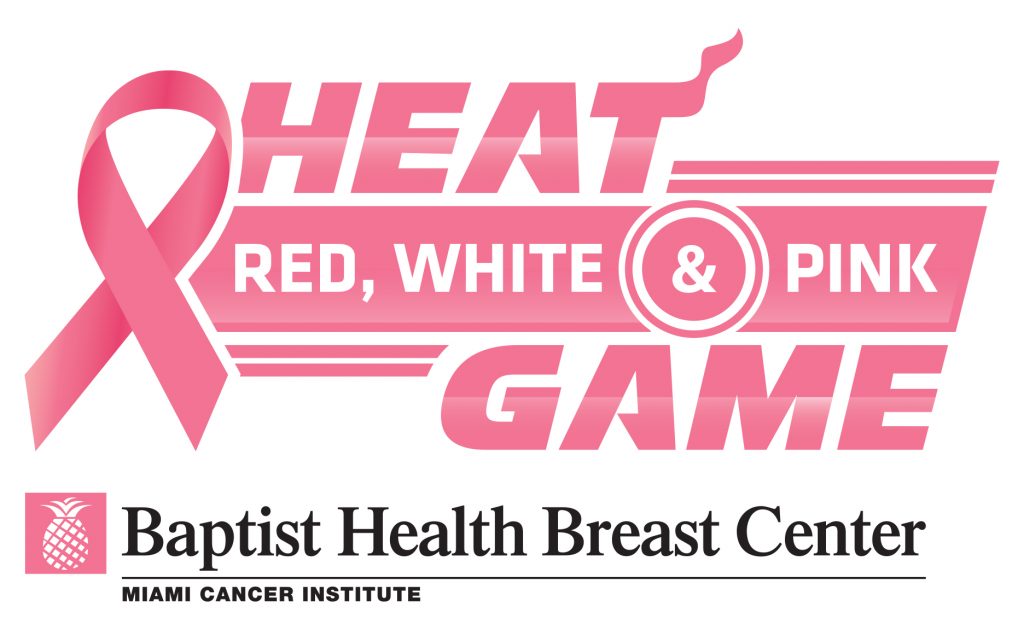 Ready for some pink basketball…Miami HEAT style?
Tonight the Miami HEAT will host the HEAT "Red, White & Pink" Game presented by Baptist Health Breast Center at Miami Cancer Institute. It's an open team scrimmage that will include the current 2015-16 roster at 7:00 p.m. at AmericanAirlines Arena. Doors open at 6:00 p.m. HEAT fans from around the world will be able to watch a live stream of the Red, White & Pink Game via the Miami HEAT App or by logging on to HEAT.com.
Although the event is open to the public, tickets are available exclusively via the new Miami HEAT App. HEAT fans wishing to attend the Red, White & Pink Game will be required to download the new Miami HEAT App in order to purchase a ticket. Tickets cost $1.00 each with proceeds benefitting the Miami Cancer Institute. Tickets will not be available at Ticketmaster.com. Additionally, there is an eight-ticket maximum per transaction.
The team has incorporated the color pink into the scrimmage for the second consecutive year in honor of Breast Cancer Awareness Month. HEAT players will be wearing a special edition Red, White & Pink shooting shirt, which will be auctioned off during the game by the Baptist Health Breast Center at Miami Cancer Institute. All proceeds from the auctioned shooting shirts will go to Baptist Health Breast Center at Miami Cancer Institute. Additionally, halftime will feature a special ceremony honoring local survivors of breast cancer.
This is a wonderful event to see your favorite HEAT players up close and personal, while supporting the Miami Cancer Institute. A win for everyone!
Belly Love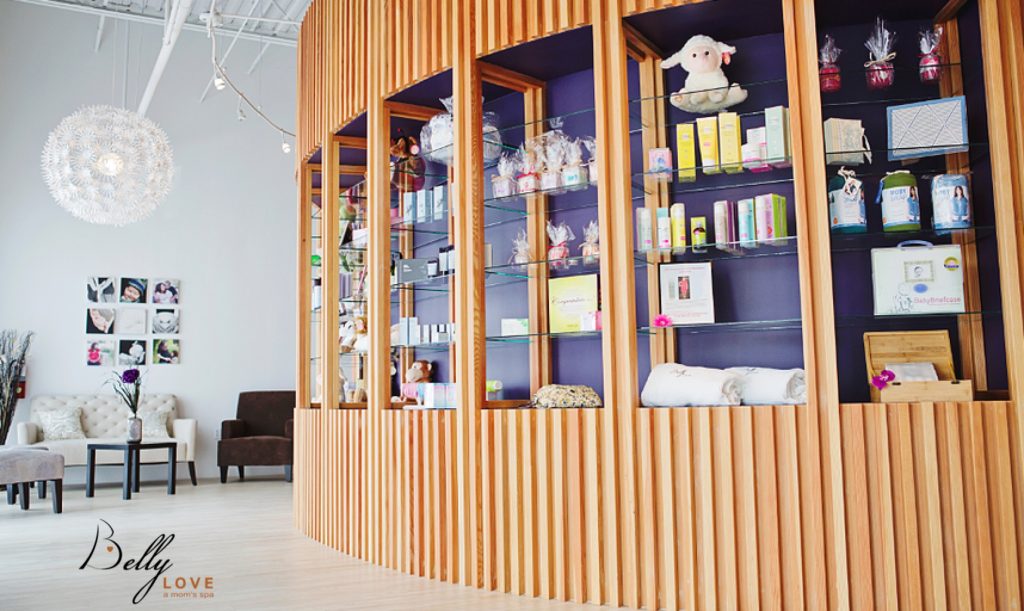 Have you heard of Belly Love? Belly Love is Florida's only pregnancy spa, 3D/4D ultrasound imaging center, and maternity boutique. And during every Friday of October, Belly Love is offering complimentary spa services to Breast Cancer survivors, those in remission, and women who have just taken on this terrible battle. In addition to these complementary treatments, women are encouraged to bring a "Breast Friend" (too cute!) who can receive a 50% discount on selected spa treatments at Belly Love.
"As a breast cancer survivor myself, I've always participated in all that I could during the month of October. Being that Belly Love provides an exclusive spa experience catered to women, we wanted to honor women during every stage of the fight, along with their most trusted support teams", said Shanna Feldman, founder of Belly Love.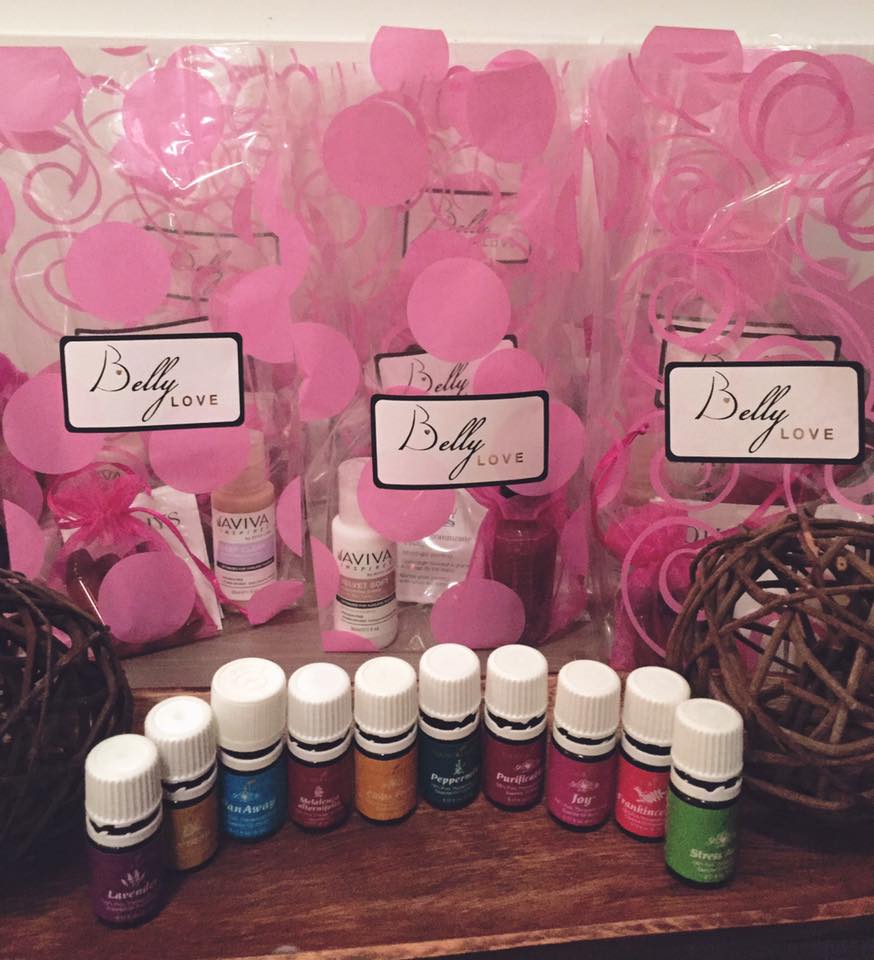 Because of Feldman's diagnosis at a young age, it's always been important to bring awareness to women of every age. Friday guests and "Breast Friends" will also receive gift bags and sweet treats throughout their spa day to enhance their experience and celebrate their strength. Please take advantage of this wonderful promotion to pamper some of South Florida's most cherished residents!
Taudrey Jewelry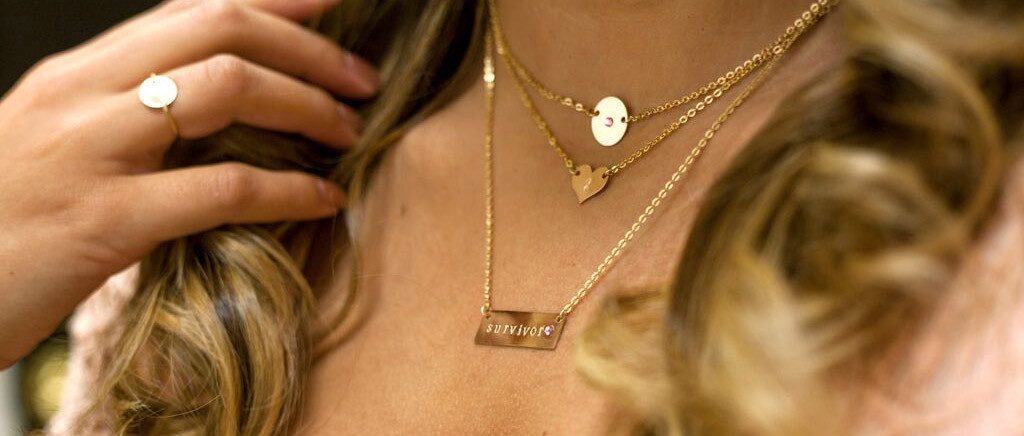 It's no secret that I'm in love with the local company Taudrey, but their pinky promise promotion is pretty special. On their website they write,
"In humble efforts to fight, garner support and encourage, Taudrey has developed a collection inspired by all those fierce female warriors. The Taudrey Pinky Promise Collection offers an array of handmade and gold-filled rings, bracelets, bangle sets, and necklaces, some sprinkled with elegant rose-gold accents and pink stones, and others with flirty pink tassels. Pieces can be customized with a special name, initials, an inspirational message, a date, or symbol, including the official Breast Cancer Awareness ribbon. Personalizing in support, memory and celebration, this collection is our tribute. We're all in this together and we're not backing down. Pinky promise."
Taudrey pinky promises that up to 20-percent of all proceeds from their Pinky Promise Collection—available through October 31, 2015— will be donated to The Florida Breast Cancer Foundation. So if you know someone battling breast cancer, or a strong survivor you'd love to remember, please consider purchasing something from their Pinky Promise Collection! They will be pretty in pink!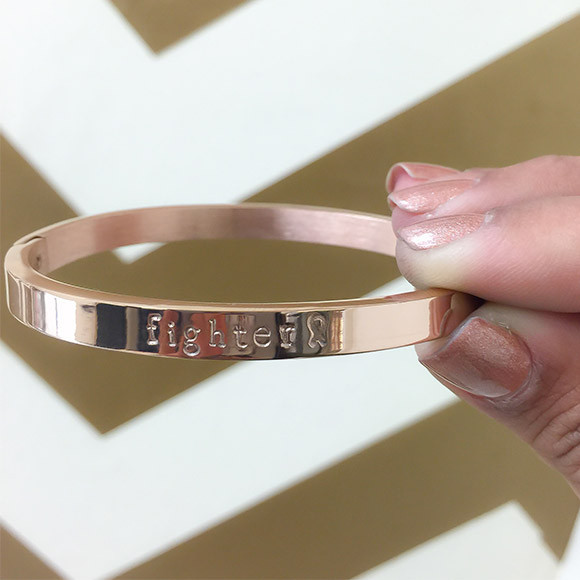 Don't forget that on October 17, it's the 20th Anniversary of Susan G. Komen's Race for the Cure here in Miami! You can still sign up, it's a truly empowering event! And there are many more companies here in South Florida and nationally doing great things for October's Breast Cancer Awareness. The month is only half over, you still have time to Think Pink and help support the fight to find a cure.