[dropshadowbox align="none" effect="lifted-bottom-left" width="450px" height="" background_color="#ffffff" border_width="1″ border_color="#dddddd" ]We recently received a complimentary vacation with Hampton by Hilton, but all opinions expressed are my own.[/dropshadowbox]
Fall is here and soon the holidays will be approaching, and what Seekender doesn't like taking a weekend trip to view the fall foliage? One of the most perfect places to see those autumn colors is the Smoky Mountains. We recently were added to the Ultimate Seekender team and went on a lovely weekend adventure to Pigeon Forge, Tennessee.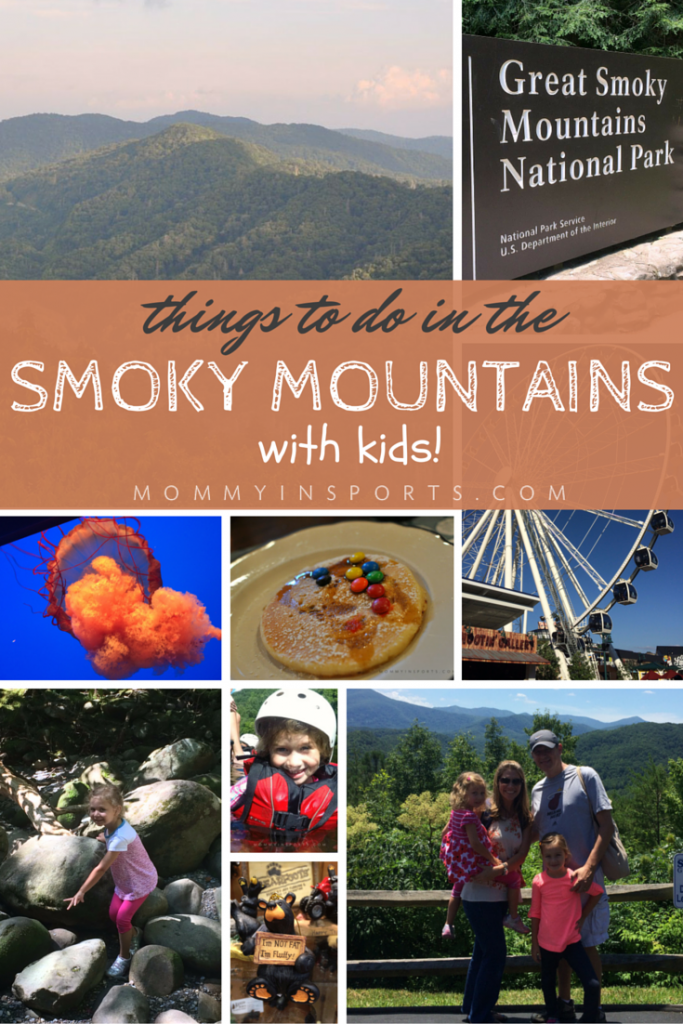 We loved the beautiful Smoky Mountain scenery coupled with all the amazing activities both in Pigeon Forge and nearby Gatlinburg. Though we only had two full days there, I was amazed at what we were able to see and do in just 48 hours. So I thought I'd share some of our favorite things to do in the Smoky Mountains with kids, plus some of what we hope to visit again someday! Here's a video recap of our awesome Seekender trip. And you can read our top things to do in the Smokies below!
1. Ripley's Aquarium of the Smokies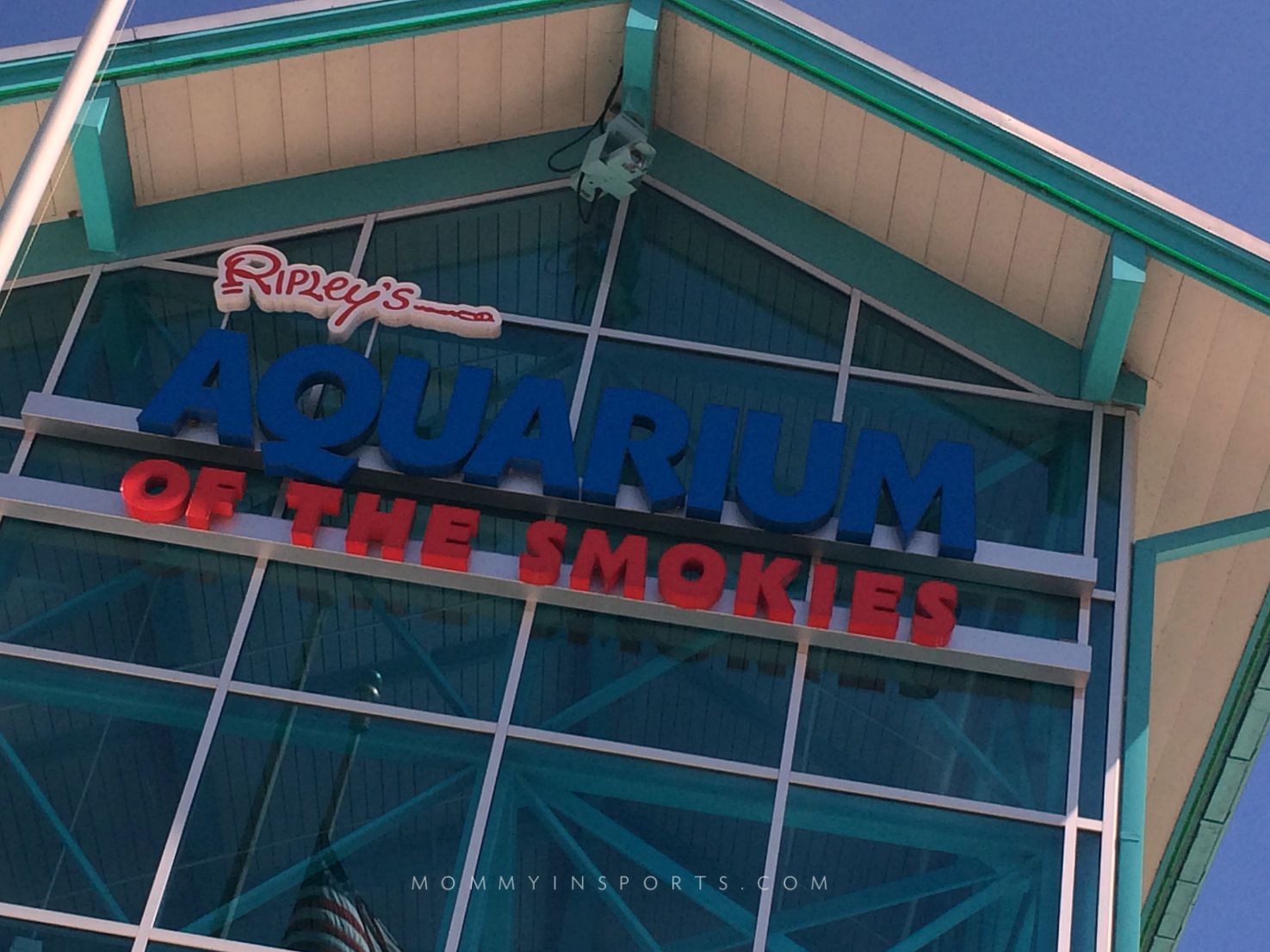 No trip to Gatlinburg with kids is complete without a visit to this awesome aquarium! The kids loved going through a tunnel of sharks and actually going inside some of the fish tanks!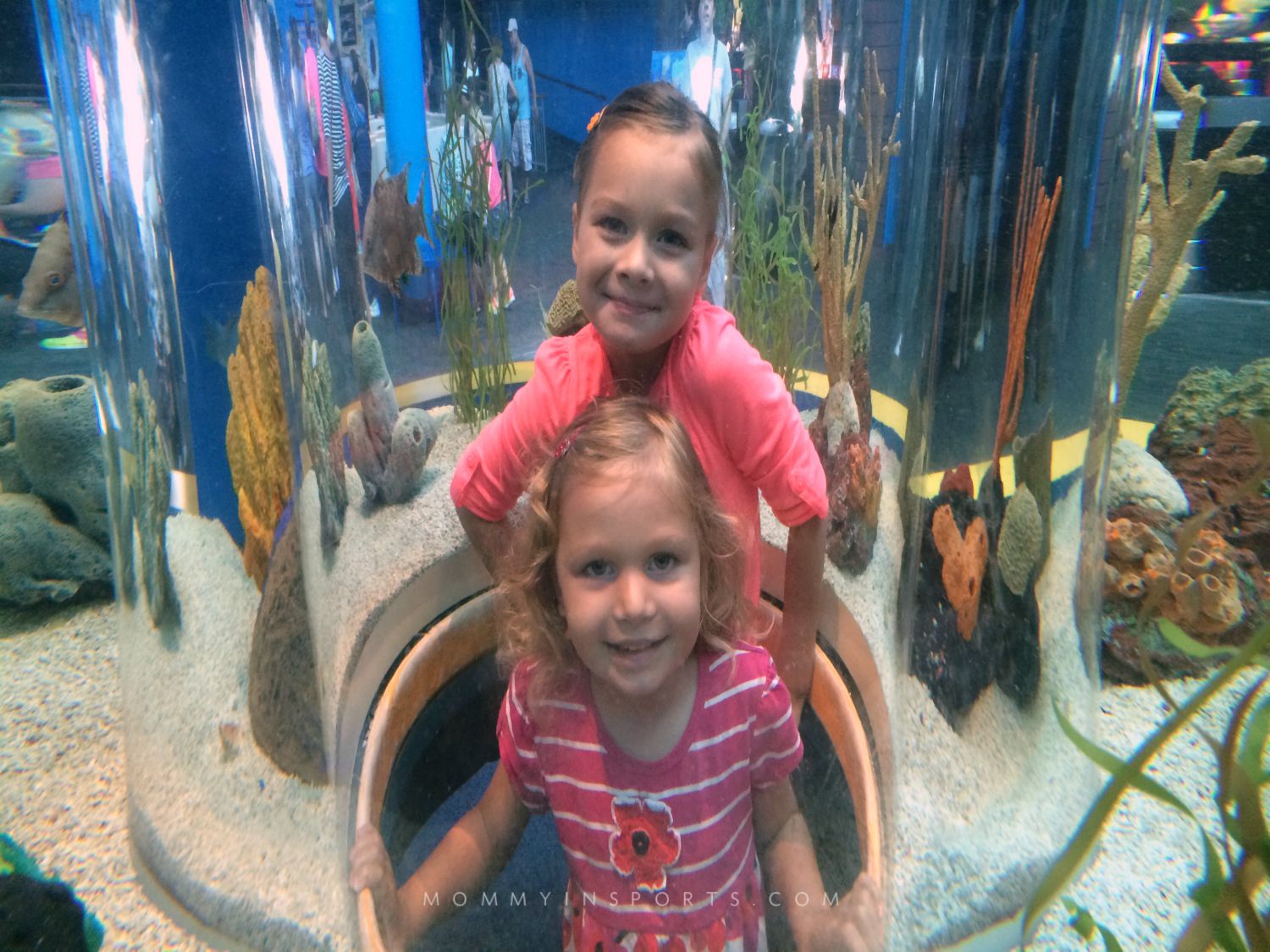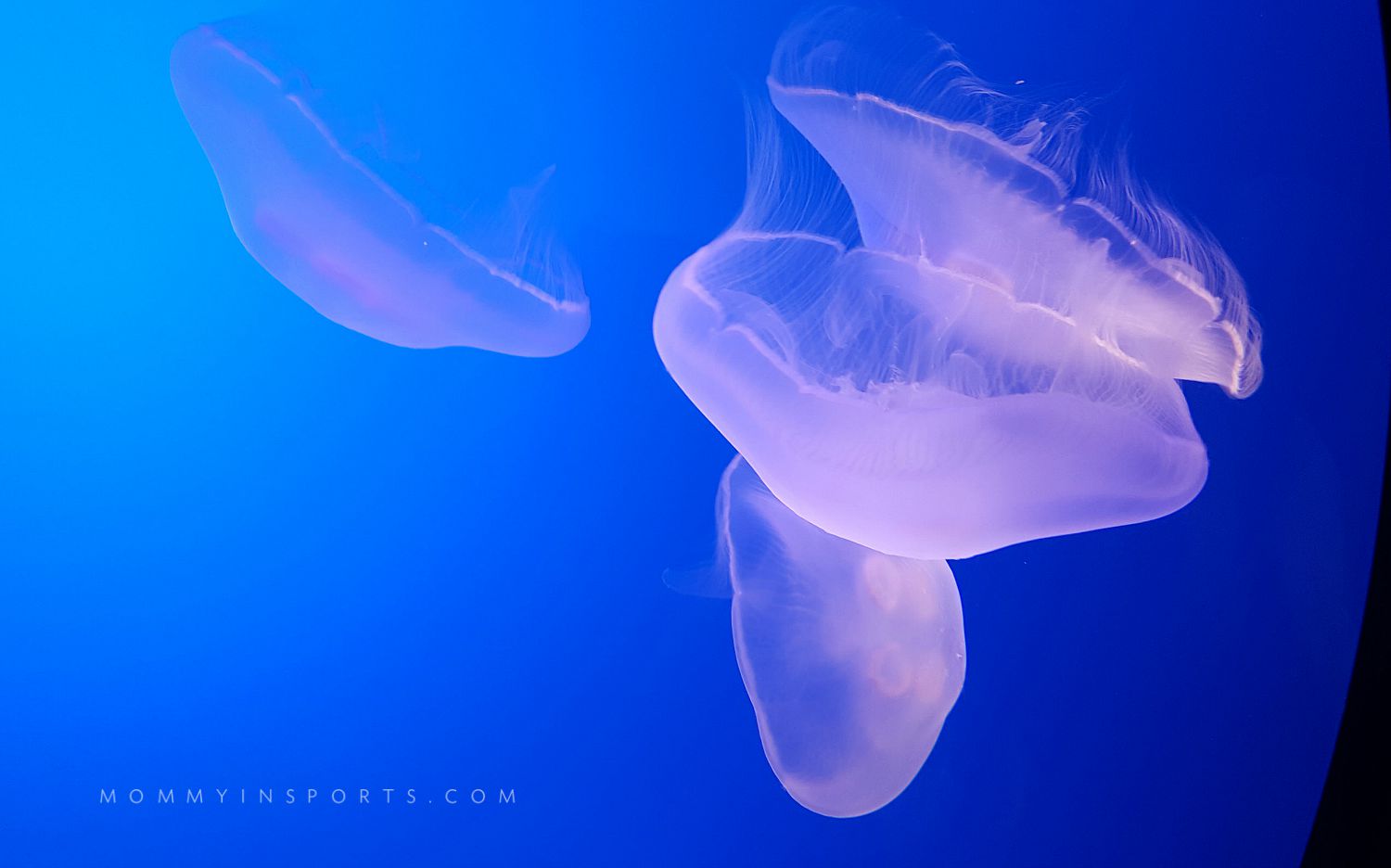 The array of fish and sealife was really spectacular, including the penguins and jelly fish.
2. The Pancake Pantry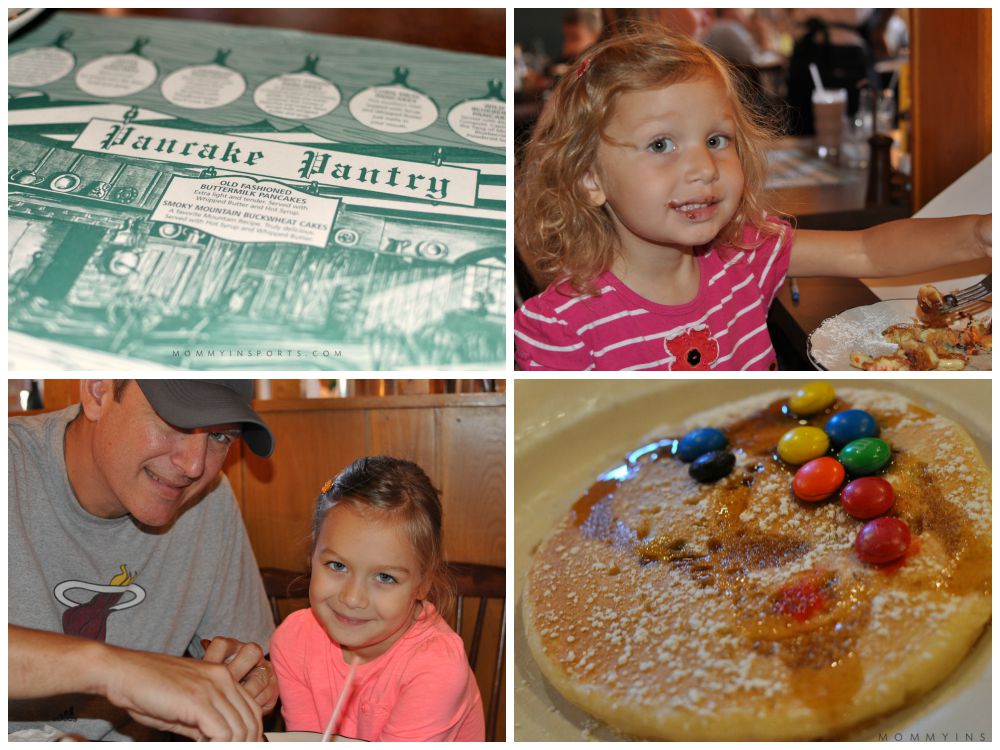 We had heard pancakes were a thing in Tennessee, but were shocked to see so many places in and around town. One that we heard about over and over again was the Pancake Pantry in Gatlinburg. I mean come on…what kid wouldn't love M & M's on their pancakes?! The food was really delish and the menu choices were awesome! I could eat there every day…if I didn't care if my clothes fit!
3. Smoky Mountain National Park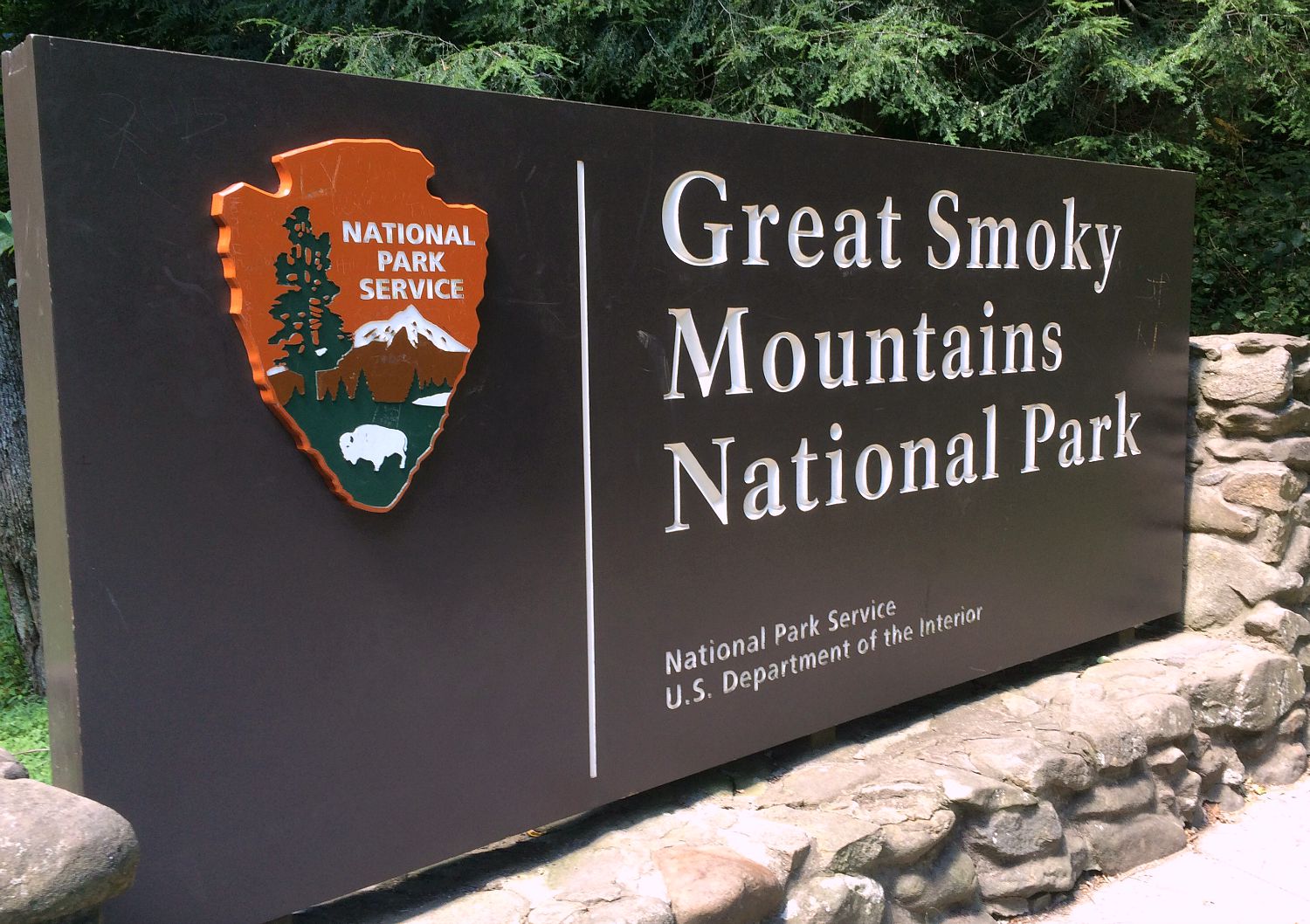 The reason we went to the mountains was for the outdoor activities! Sure there are tons of other things to do between Gatlinburg and Pigeon Forge, but we love to hike, take pictures, and enjoy the outdoors. We were lucky some friends met us while we were there!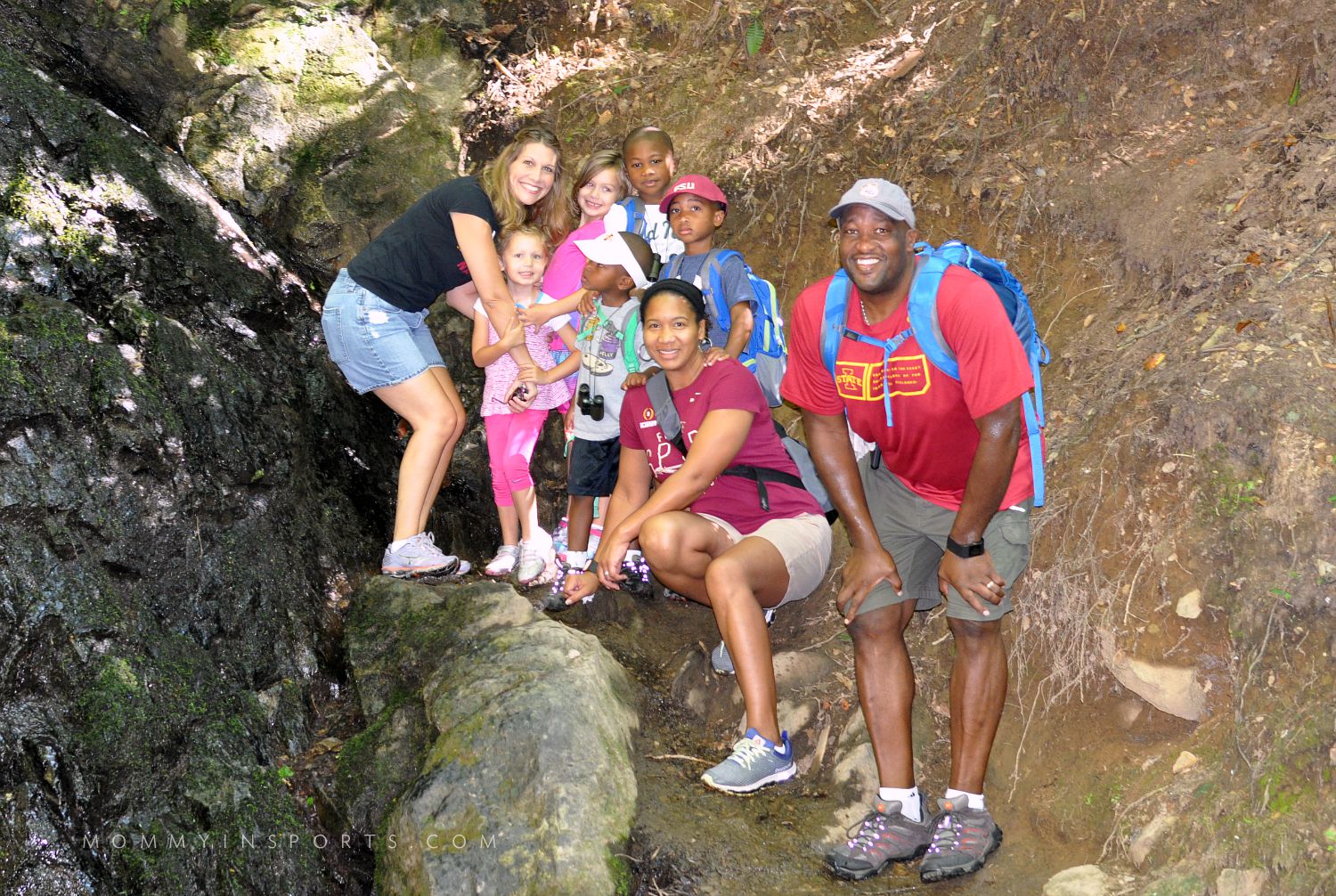 Check out Keith and Tia Sims blog Soulful RV Family too! My favorite part of the hike was when our daughter's asked us what a pine cone was. Not in South Florida anymore folks!
4. White Water Rafting
Every trip to the mountains needs to include a little white water rafting. Our kids are little, so we opted for a float trip! It was super fun, except our littlest fell asleep. Glad we captured it in the video above!
5. Dollywood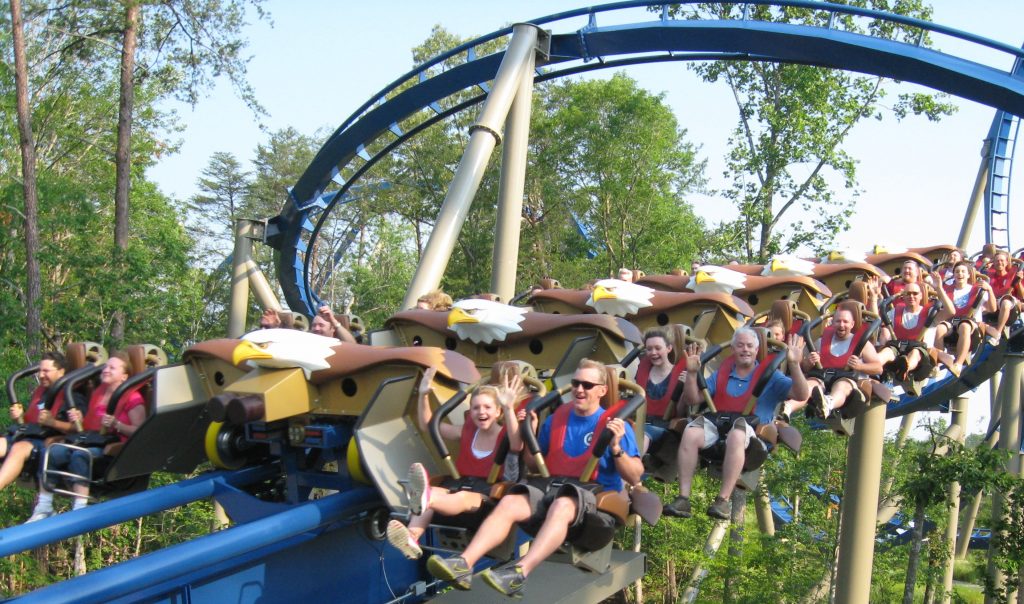 We really wanted to go to the famed theme park, but our girls are in a "I'm scared of rides" mode. I've heard it's great though from our friends Michelle and Kira over at Sunshine & Hurricanes, check out their review! Next time we are totally heading to Dollywood!
6. The Island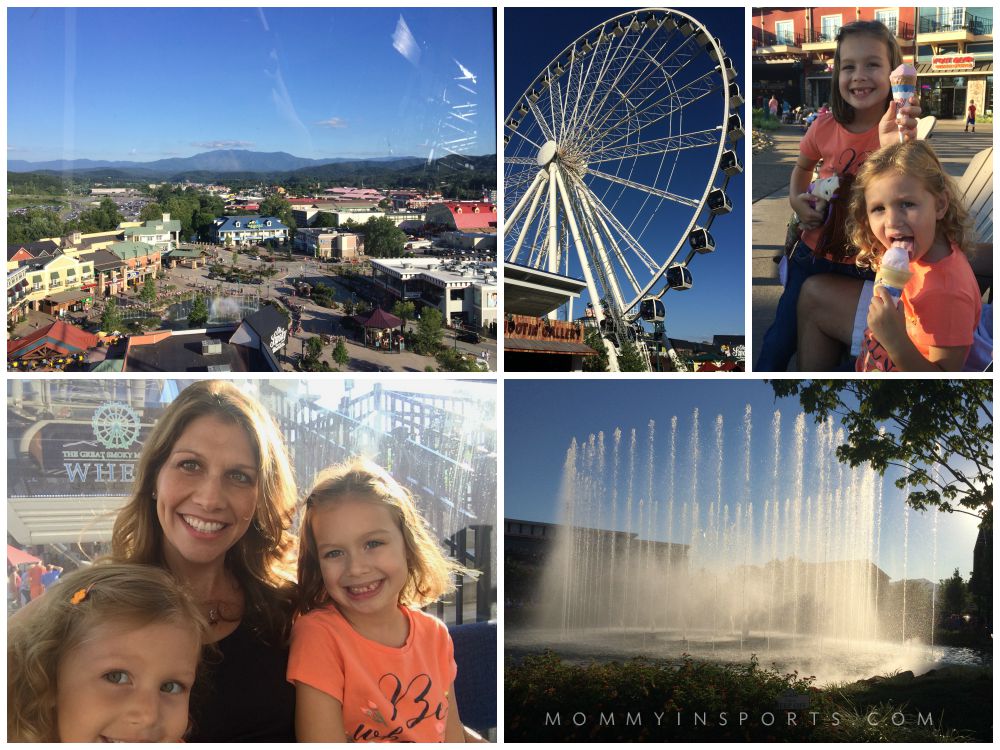 One of our favorite places was the brand new outdoor entertainment complex called The Island which was just across the street from our Hampton by Hilton. It had amazing restaurants, rides (like the air conditioned ferris wheel!), carnival style games and a musical choreographed water show. (Think the Bellagio fountains at Vegas but on a smaller scale.) This is a great place to go around 4:00pm in the afternoon to play a bit and then catch dinner. A must do in the Smokies for sure!
7. Chair Lift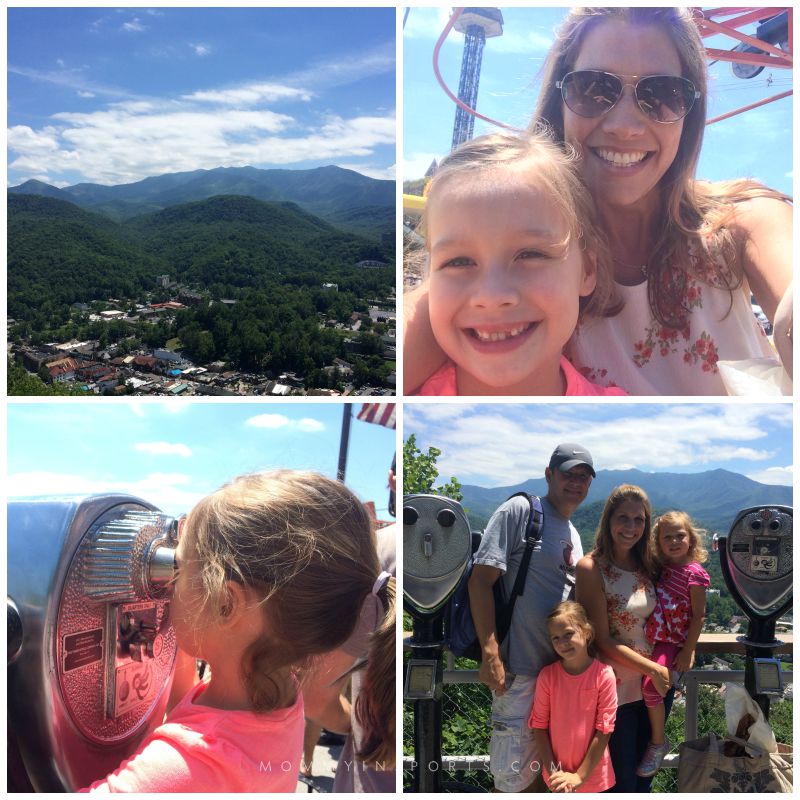 If you have the time and money to spend, there are several options to head up to the top of the mountains in a gondola or chair lift. After we had brunch at the Pancake Pantry, we hiked up main street to the Sky Lift and took a chair lift to the top! The view is spectacular!
want to win a free seekender getaway?!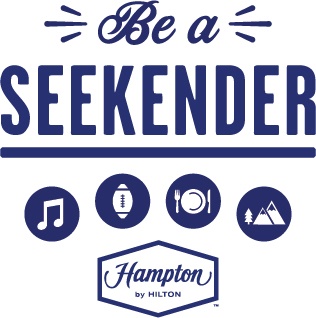 And if that doesn't get you jazzed to become a Seekender, this giveaway might rock your world! Hampton by Hilton has just announced the Ultimate Seekender Getaway Sweepstakes! The brand is rewarding one lucky winner with the opportunity to enjoy an all-expenses paid weekend experience to the destination of their choice with accommodations at a Hampton by Hilton property.
Through Oct. 18, Hampton by Hilton is inviting participants to post their best Seekender-inspired picture on Instagram or Twitter using the #WeGoTogether and #SweepstakesEntry hashtags. Whether sharing a first-time experience, sampling an exciting new restaurant, or braving a new outdoor adventure, photos should capture the essence of the Seekender personality who always seizes the weekend to explore.
One lucky winner will be selected for a weekend trip to a Hampton by Hilton hotel destination on Oct. 27. The grand prize winner will be awarded roundtrip airfare for him/herself and up to three guests, a complimentary stay at a Hampton by Hilton location of their choice, and spending money for food, activities, transportation, etc.
So what are you waiting for? Start Tweeting and Instagramming and win that trip! And if you need more info about the Sweepstakes you can check out the Hampton Seekender site. Good luck!