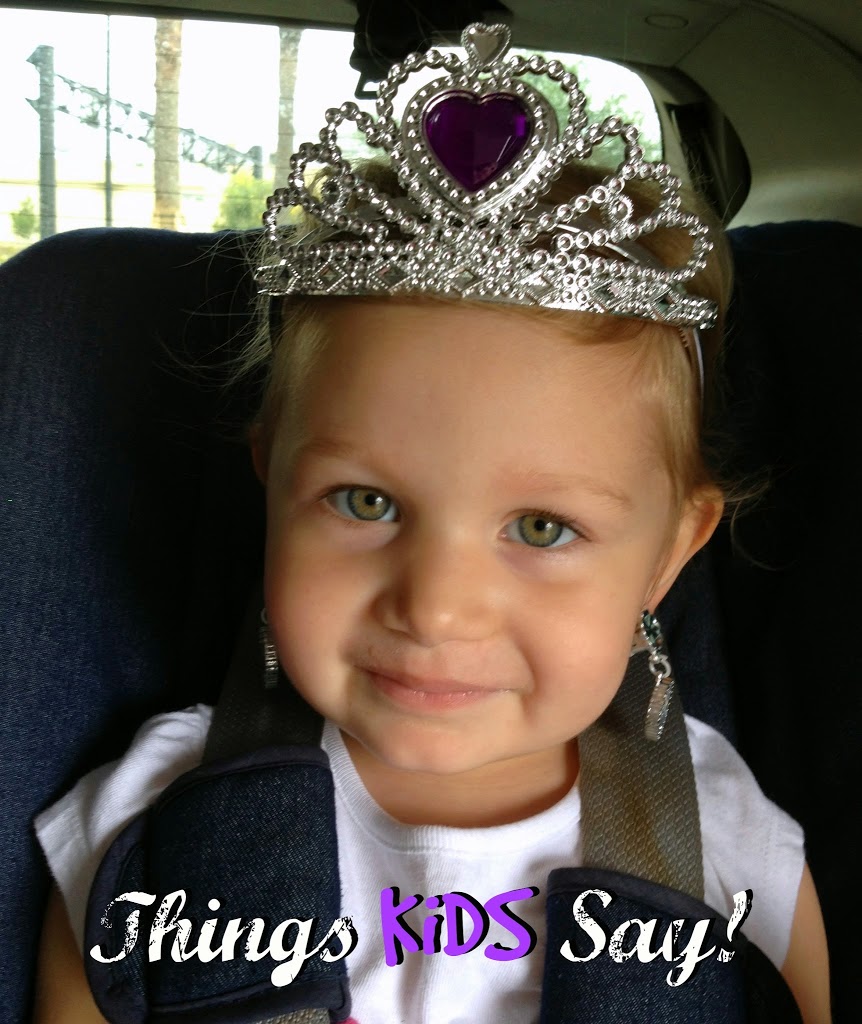 I never imagined having two daughters, nor could I predict the amount of talking that would ensue. Now that our two year old is forming sentences, it's become sheer comedy in our house. I understand only about half of what Emylia says, and our five year old is fabulous at translating. Warning, some of her language isn't…well..quite coherent yet, so it may be a bit crass. Sorry folks, this is real life.
Toddler Talk
Understanding Gibberish…
Emy: Emy want apple jeeuuucce…aggle flagab waap pwwwweas.
Me: Lila, what did she say after apple juice?
Lila: Emy wants apple juice in a big girl cup please.
Me: (dumbfounded) Ok.
Toddler Profanity…
We use the
My Tot Clock
, which turns yellow at 7:00AM, when Emy and Lila are allowed to leave their beds. This is what we wake up to some mornings…
Emy: MAMA! Cock is yellow! Emy wake up now?
Literally, My Name is Emy…
Me: You are being rude, please listen.
Emy: No I'm Emy.
Me: Yes your name is Emy, but you are being disrespectful.
Emy: Stop it Mama, I'm Emy!

(Or in those sweet moments)
Me: You are so cute you little Stinkerbell!
Emy: No mama, name is EMY!!!
Wedding Woes
On a lovely Saturday afternoon we had a tea party, and I brought out our wedding album to show the kids. Boy was this fun. (can you see my eyes rolling?)
Lila: Why are the pictures on paper and not the computer?
Me: Well, we used to have cameras with film, and you could only get them developed on paper.
Lila: What's developed?
Me: Where they take the pictures off the film, and transfer them to paper.
Lila: What's film?
Me: (sigh)
On How We Looked On Our Wedding Day…
Lila: What's on your head?
Me: A veil.
Lila: No the sparkly thing.
Me: You know what this is, a tiara!
Lila: But you're not a princess.
Me: Thanks. Every bride can be a princess on her wedding day if she wants.
Lila: I want to be a princess every day.
Me: Get in line sweetheart.
Lila: You look young mommy, and no lines on your face…and skinnier.
Me: Actually I'm healthier and thinner now, I was heavier back then.
Lila: And your boobs were bigger then too.
Me: Yep…before you and your sister sucked the life out of them.
Lila: Daddy is handsome, and his hair was black like Prince Eric.
Me: He still has dark hair.
Lila: No it's a little black and a lot white now.
And there you have it. Nothing brings you back to earth (and deflates your ego heartily) like a trip down memory lane with your kids. What's your favorite 'kids things say' of the day?

By the way, did you like this post? Then please click below! I appreciate your support!