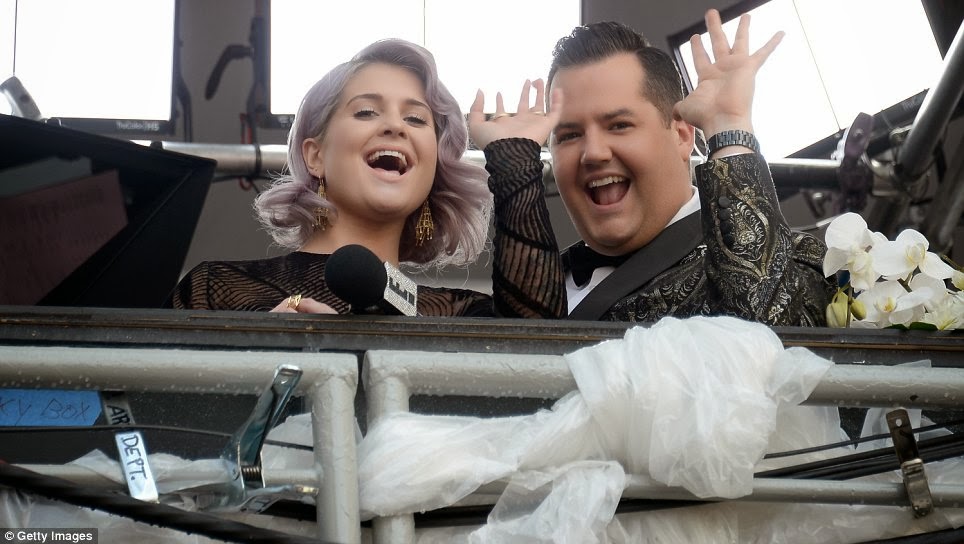 I realized this afternoon that it was Oscar Sunday, so as I was preparing dinner, I put on the pre pre pre show on E! My 5 year old of course had tons of questions, as I don't think we've watched many non-animated movies. (except for Mary Poppins and Snow Buddies) So as I was explaining the Academy Awards, she fired away with the most obvious…who is Oscar?
On What the Academy Awards Are….
Me: Ooooh, let's watch the Oscars Red Carpet show Lila. We can pick which dresses we like.
Lila: Who is Oscar?
Me: No, an Oscar is the name of the award given to the best actors and actresses in movies.
Lila: Are the boys called actresses?
Me: No the boys are actors, and a girl is called an actress.
Lila: So like Kristoff is an actor?
Me: No he's animated.
Lila: So he's not real?
Dodged a bullet there actually. She asked me the other day if Burnie (HEAT mascot) was real, or a person in a costume. They figure things out pretty quickly huh?
On the Red Carpet…
Lila: Why is the carpet red?
Me: I'm not sure why they picked that color, but usually you roll out the red carpet for a special event.
Lila: I think it should be rainbow sparkles.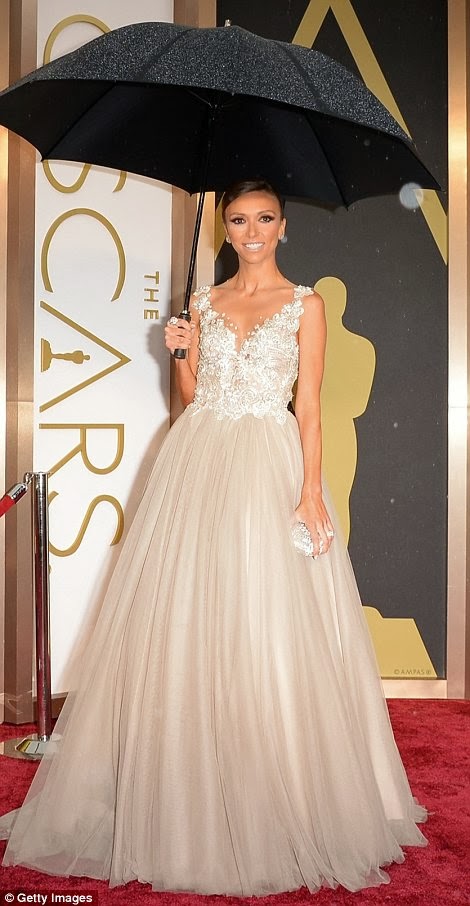 On Giuliana Rancic's Dress…
Me: Lila, look at that dress. It's gorgeous!
Lila: Ooooh, its spar-ka-lyyyy, and really poofy. Is she getting married?
On the Mic Flag…
Lila: Look at her microwave, it's got jewels.
Me: No, that's a microphone, and the mic flag is pretty.
Lila: Are they diamonds?
On Kelly Osbourne & Ross Mathews
Lila: Oh my gosh! That is terrible.
Me: What? Her purple hair?
Lila: No I loooove her gray hair! Oh, is it purple?
Me: Yeah, it's purple. Then what's terrible.
Lila: His jacket…it's disgusting.
Wow. Harsh fashion critic already, mind you this was just the early show. When the actually celebrities started showing up, she wasn't interested in anything except her silly putty. Which is strange, because normally she's obsessed with gowns, and anything girly. Enjoy the Oscars!