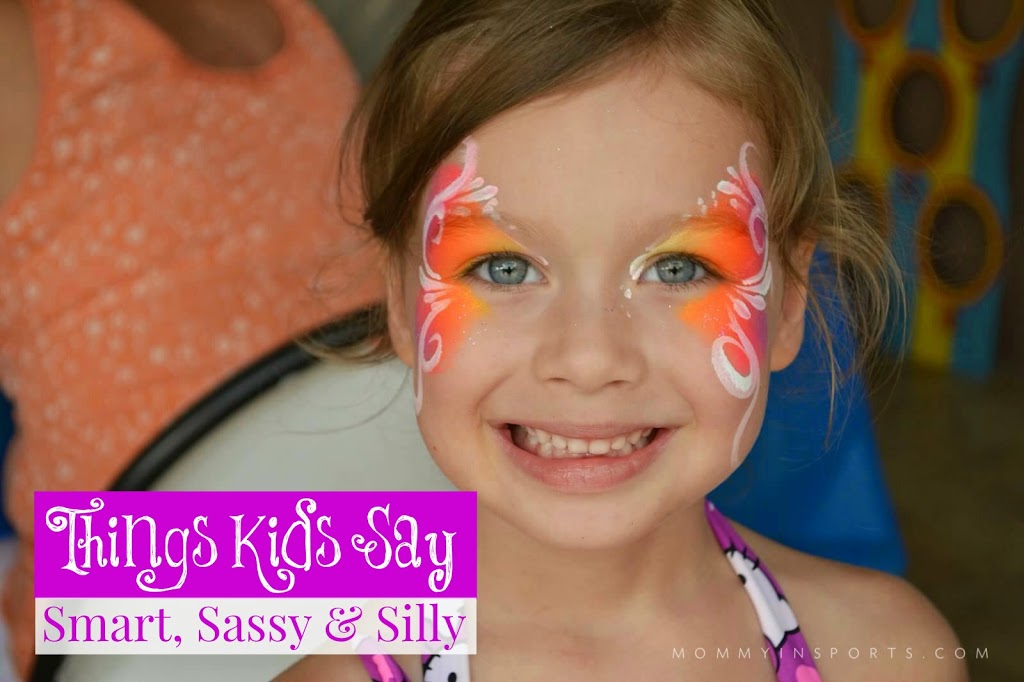 It's hard to believe it's already starting. At almost 5 1/2 years old, our first daughter is apparently smarter than us, mouthier than a teenager, and asking questions we're not prepared to answer for another decade. My two year old is joining in as well…but her latest favorite subject is one I despise… potty talk.
Things Kids Say: Smart, Sassy & Silly
Lila: Daddy I'm smarter than you.
Bob: Really, what's the capitol of Florida?
Lila: F. Capitol F. (with the proudest look you've ever seen.)
Lila: I want more powdered sugar on my waffle now!
Me: You need to ask nicely, but no you may not have anymore. You get what you get and you don't get upset.
Lila: I get what I want and I will get upset. (Then runs screaming to her room and slams door. Tantrums for 20 minutes)
Don't worry, she didn't get any more sugar. And she lost some privileges that day.
Lila: Mommy did it hurt when I came out of your tummy.
Me: Yes for a little bit, you were worth it.
Lila: Where do baby's come out of the mommy?
Me: (when in doubt answer with a question) Where do you think they come out?
Lila: Your bum or belly button?
Me: Well only your poop can come out of your bum – but God made a perfect opening for the babies to come out when they are ready. And sometimes a doctor has to cut them out of your tummy.
Whew- dodged a bullet for now! I don't believe in lying (except for Santa, the Easter Bunny, the Tooth Fairy, Elf on the Shelf… guess I do believe in lying!) but only tell them what they need to know for now. Not sure how to handle this one if it comes up again.
Here's the aforementioned silliness that always revolves around poop and pee.
Emy: Mommy I want to cook my butt and eat it!
Me: Ummm…can I have a piece?
Emy: Yes you can eat my butt!
Emy: I am going to go pee pee on your head and go poopy in my diaper.
Lila: You are a poopy butt!
(Uncontrollable laughter ensues)
Me: No more potty talk at the dinner table please.I can't wait until we hit the teen years, I have a feeling the sassy-ness will exponentially grow.