Like most families, road trips are the most economical way to travel. You load up the minivan with games, food, coolers, tablets, and can't wait to hit the open road for you next adventure! But there are those moments in between, you know the Things Kids Say that are both hysterical, and sometimes oh so annoying!
We travel a ton during the summer months and holidays. Our extended family all lives in the state of Florida, it's three hours to one family and eight hours to the other. (Yes Florida is that big, especially when you live in South Florida!) So on a trek to Orlando, I decided to keep notes of the things we heard in the back seat. Here's some of the funnier, Things Kids Say: Road Trip Edition.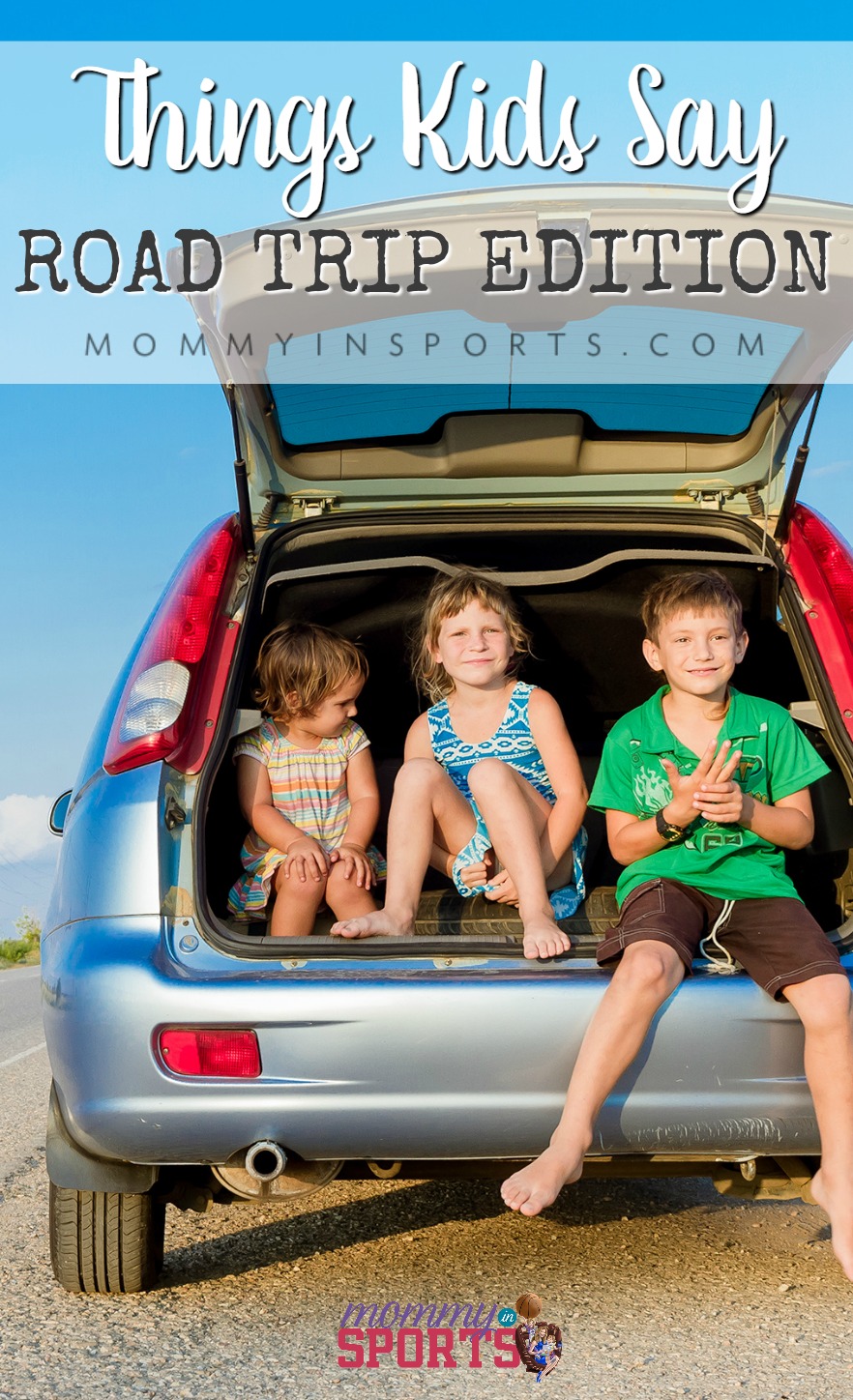 things kids say: road trip edition
After 10 minutes in the car:
4 year old: "Are we there yet?"
Me: "No it's a long way yet."
Her: "This is boring."
After 25 miles:
4 year old: "I have to go pee pee, right now, it's coming out."
Husband (daggers in his eyes): "Are you kidding me?"
An hour into the 3 hour trip:
7 year old: "How many more miles?"
Me: "160."
Her: "Oh good, that's not a lot right?
Me: "It's 2 more hours.
Her: "(Groan)"
After 2 Hours:
7 year old: "How far are we?"
Me: "We're 2/3 there?"
Her: "What's 2/3 mean?"
Me: "If you have a pie, and you cut it into 3 equal pieces, then we've eaten 2 pieces and have one left."
4 year old: (crying) "But I didn't get any pie! I want pie! (more crying)"
Definition of Road Trip:
4 Year Old: "Is it called a road trip because we drive on a road?"
Dad: "Yes! You're so smart."
Her: "So you drive to all the HEAT games?"
Him: "No we fly."
Her (indignant tone): "Then why is it called a road trip? It's a fly trip!"
2 1/2 hours into trip, desperately trying to keep them entertained after movies, books, and tablet time:
Me: "Let's ask Siri questions, what do you want to know?
4 year old: "How do mermaids poop?"
In case you were wondering, just like fish. Except according to Yahoo Answers there's a government plot to hide mermaids ever existed.
Ah, the sweet sounds of travelling with kids. Don't you just love summer vacations?! The anticipation, the boredom, the tired tantrums, yet the sweet memories made.
If you'd like some tips on planning a weekend vacation, check out my post here! Oh and here's What NOT To Do on a Road Trip with Kids, just in case you want to learn from our misery!