I say it all the time when I make a mistake, forget to email someone back, or miss an important call. I don't think about it – these two words have become happenstance and just an easy way to apologize in a self-deprecating way.
"I'm so sorry I have to cancel lunch, I suck." Or, "Man I'm terrible at that, I suck."
And especially with my husband, "I know it's your birthday, but do you really need a card? Sorry, I suck."
I'm not the only one who says it either. I was messaging a friend recently when she said it too:
"That's another thing I suck at." She typed. But when SHE wrote it – it made me angry. She's such an exquisite writer and I look up to her so much, so I responded.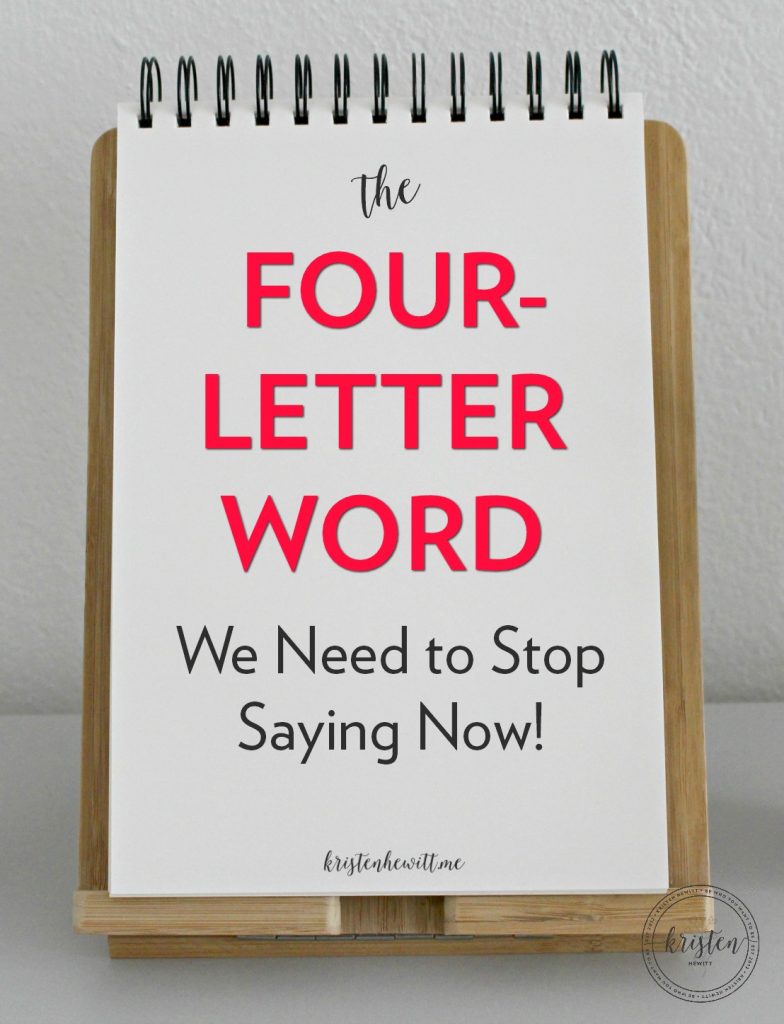 "Stop! Shut it. You do NOT suck. You can't do everything and knowing this and focusing on what you are good at is called being a smart businesswoman. Do the things you are good at and delegate the rest."
I realized after I typed that what a total hypocrite I've been. I write all the time about finding self-love, but then give myself the least compassion. It's so hard to be forgiving of ourselves when what most of us are really missing is the approval of ourselves.
So I urge every woman, (me included) to stop using these two words today. And instead of saying I SUCK, replace it with I AM.
I AM love.
I AM worthy.
I AM smart.
I AM beautiful.
I AM strong.
I AM perfectly imperfect.
I AM unequivocally me.
(Check out our self-love challenge here.)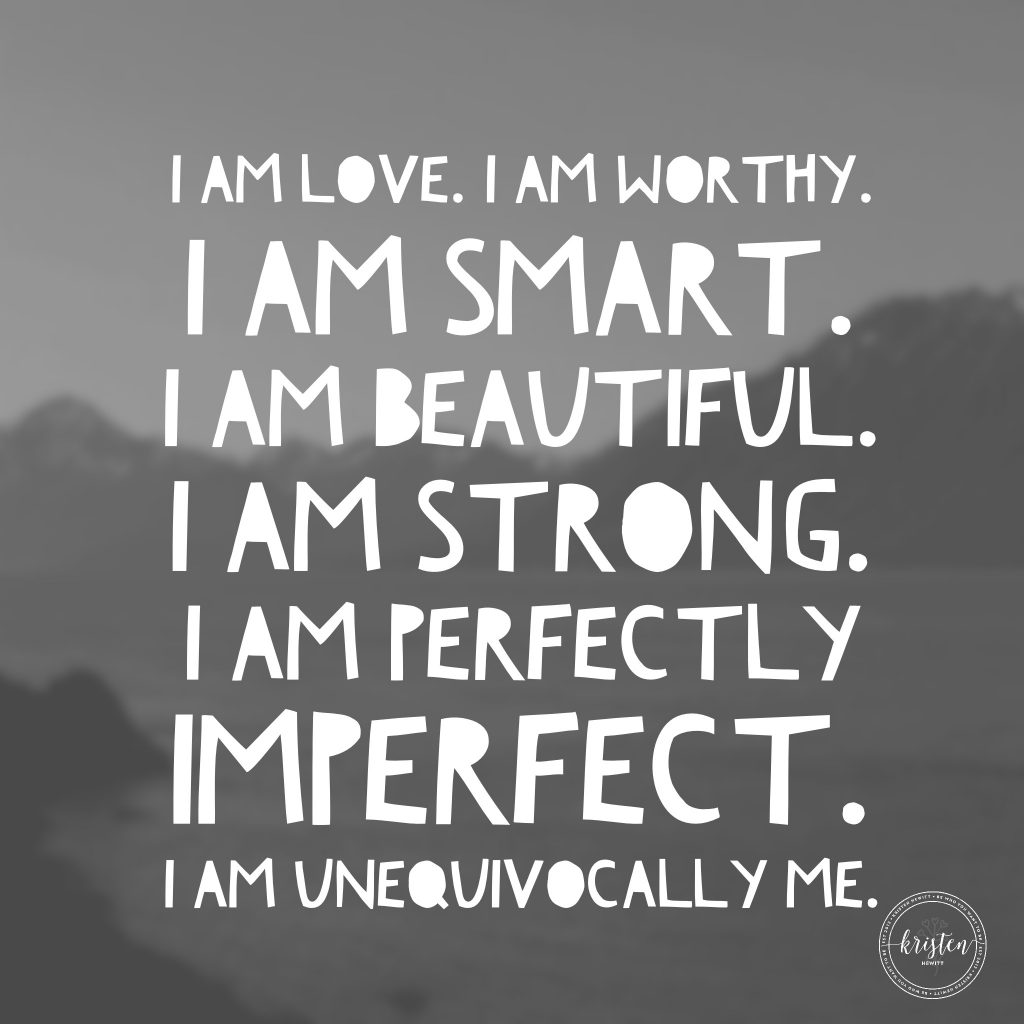 Because the real truth is none of us suck.
We may feel we do when we compare ourselves to others. And we may feel it when we try to live up to the impossible beauty standards of social media. But if we really sit down and look at our accomplishments, we're all pretty badass.
I mean, we made a human. Then endured pregnancy and a miraculous (yet really effing hard) delivery. We sacrificed our bodies and endured horrific sleep deprivation. We became teachers, friends, caretakers, wives, chefs, chauffeurs, tutors, housekeepers, expert shoe-finders, and room moms. We know which child likes pasta sauce and which likes it plain, we know what their favorite books are, find the perfect birthday gifts, and we never, ever, forget to pack a lovey.
We are awesome at our jobs outside the home and expert jugglers within. We give our hearts to everyone around us, but sometimes forget to give our love to the one that needs it the most – ourselves.
So the next time you hear yourself about to say it. Those two little words that have such a huge impact on the way we see ourselves, please stop. Think. And remember YOU ARE INCREDIBLE. You are doing the best you can. You are capable. You deserve to be healthy and happy. You are loved.
And you most certainly don't suck.
If you liked this post, please follow along on Facebook for more inspiration.
You might also like The One Word Like Hell I Try Not to Say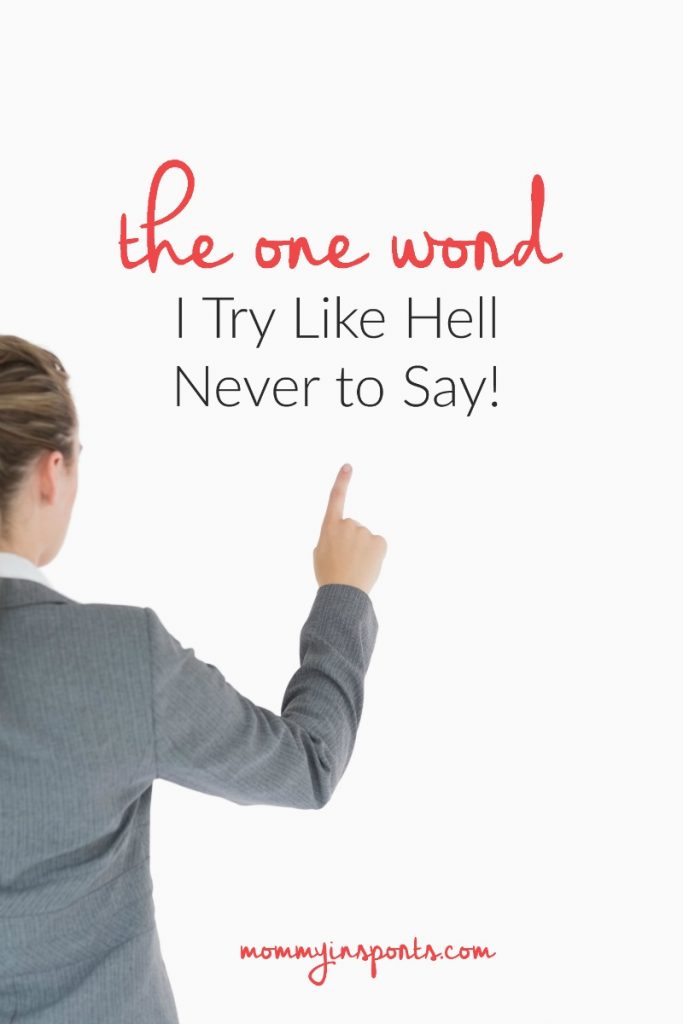 Or My Advice on How to Get What You Really Want