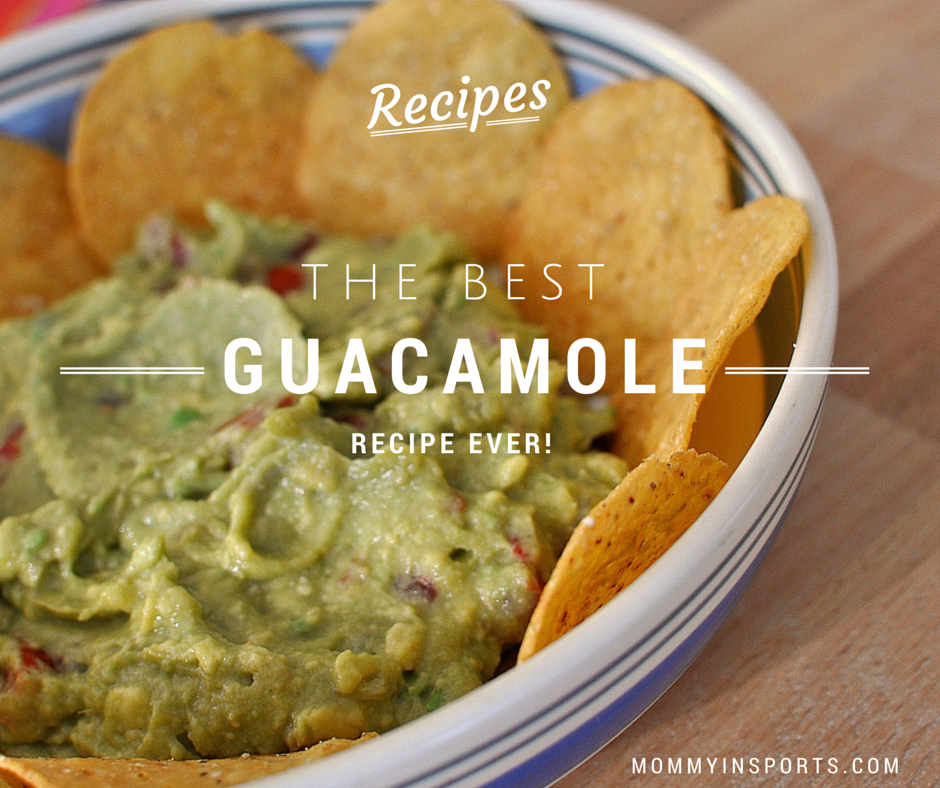 Before pregnancy number two I had never eaten an avocado, or even knew what they looked like. But for some reason I craved guacamole with Emylia, and ate it plentifully through those 36 weeks. There was something about the creamy cool texture juxtaposed on those salty yet crispy corn chips. No it wasn't entirely healthy, and yes my hips are still wearing some of those chips…but I still love me some good guac!
I've tried the store bought kinds and love Wholly Guacamole…but it needs some tomato. Everyone raves about Chipotle's (who released their recipe this weekend), but that's too spicy for me. I never thought I'd find that perfect guacamole recipe until I walked into my sister in law's house. Her new hubby and awesome chef just happens to make the best guacamole…like EVER! So here is Uncle Timmy's famous guac recipe that doesn't last more than 5 minutes when he puts it out!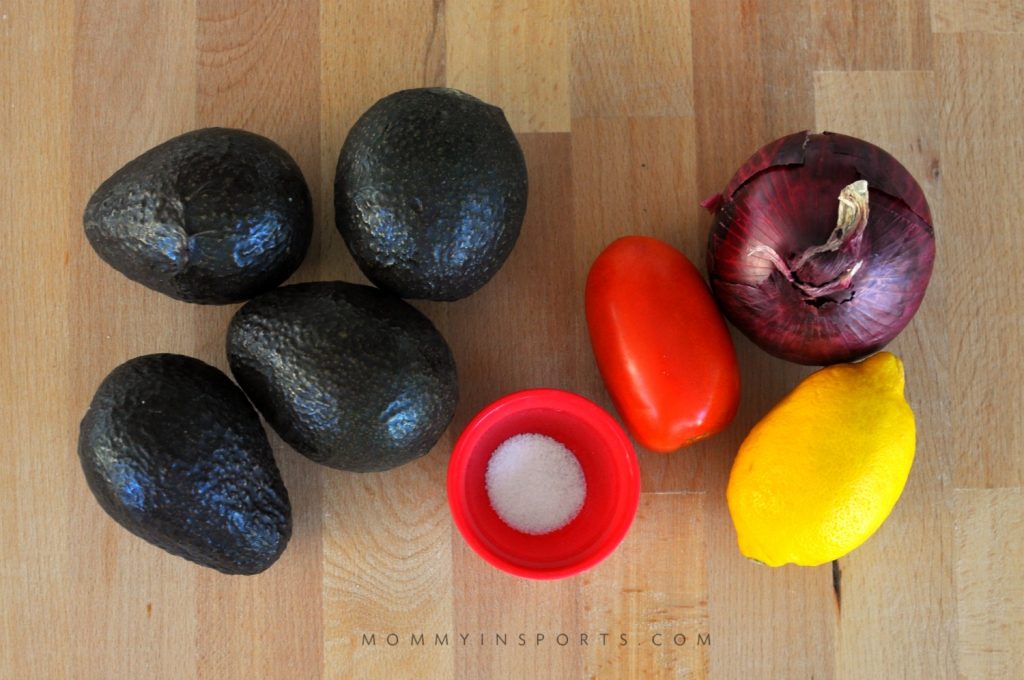 The secret? Lemon of course! And don't you love that you just need 5 ingredients?
I personally like The Good Chip Corn Chips, but you can always just dip your favorite veggies! Or try making plantain chips…yum!
And why not wash it down with a nice clean margarita. This is a fantastic recipe that's still healthy and not full of sugar. I can't stand sour mix…ick!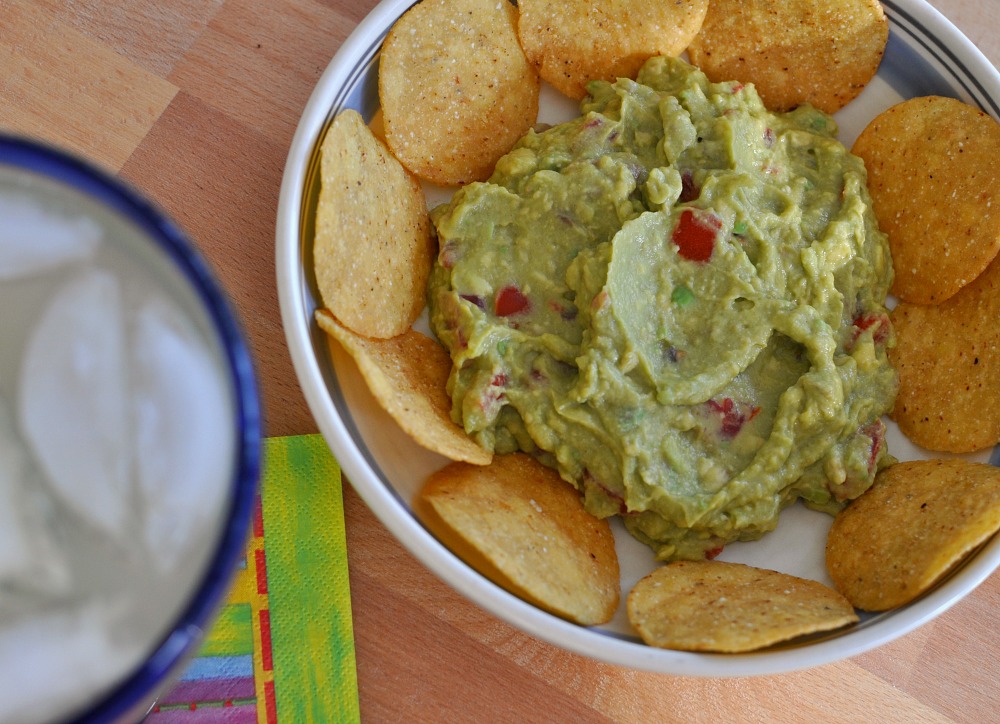 the best guacamole recipe ever!
The Best Guacamole Recipe Ever
2015-05-04 08:54:48
Serves 4
A simple and fresh way to make delicious and tangy guacamole with a secret ingredient....lemon!
Nutrition Facts
Amount Per Serving
Calories 336
Calories from Fat 248
Trans Fat 0g
Polyunsaturated Fat 4g
Monounsaturated Fat 20g
Total Carbohydrates 21g
7%
Sugars 3g
Protein 5g
* Percent Daily Values are based on a 2,000 calorie diet. Your Daily Values may be higher or lower depending on your calorie needs.
Ingredients
4 Ripe Avocados
1 Plum Tomato
1 Whole Lemon Squeezed
1/4 Finely Diced Red Onion
Salt to Taste
Instructions
Chop all of your avocados, and mash to a creamy texture. Then add lemon juice, chopped plum tomato, red onion, and a few pinches of salt. Mix together and wow your guests!
Notes
You can add crushed garlic for added kick or even a dash of cayenne pepper if you like more spice!
Adapted from Uncle Timmy
Adapted from Uncle Timmy
Kristen Hewitt https://kristenhewitt.me/
Hope you like this recipe and happy guacamole making!
Pin this for later!