Looking for a way to keep the kiddos entertained while you're prepping your Thanksgiving meal? How about whipping this up the night before? This Thanksgiving Play Dough Recipe is really simple, and something your little ones can help make!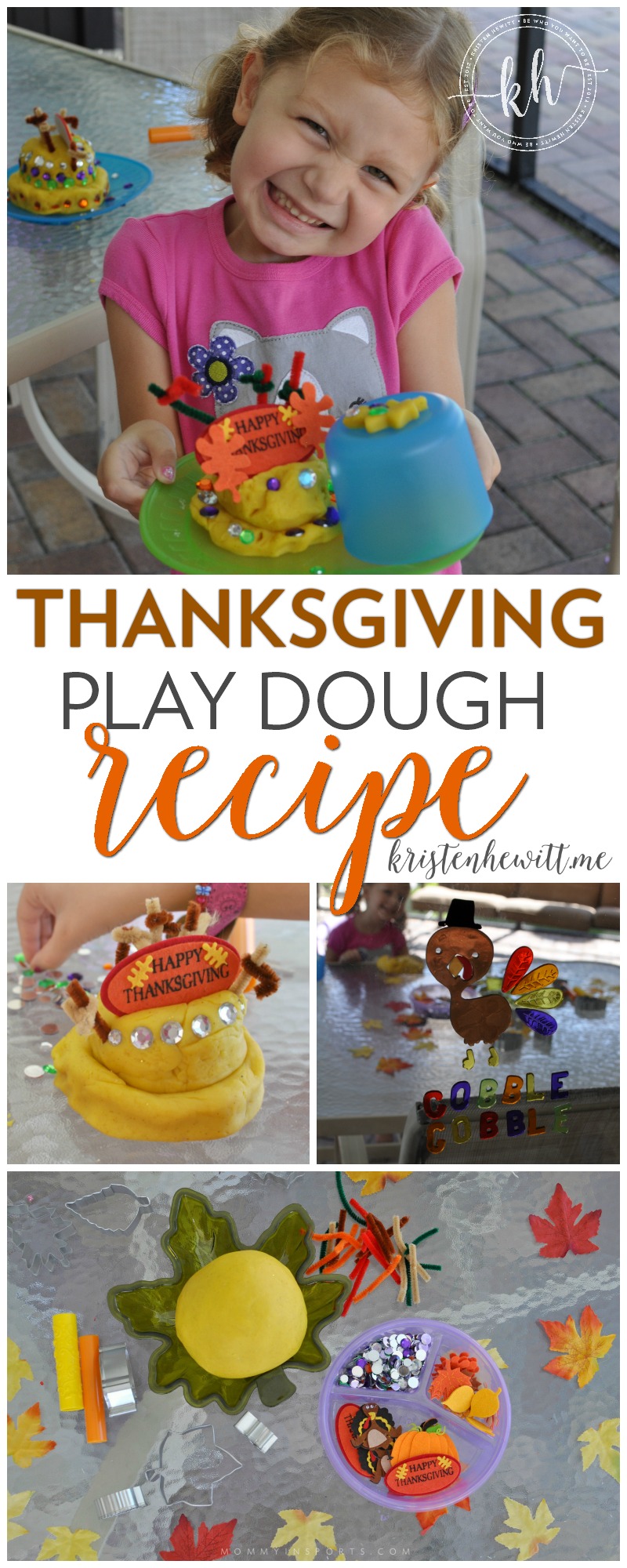 We had intended on making brown Thanksgiving Play Dough scented like cinnamon so the girls could make turkeys, but they other plans. Yellow was the color of choice, and banana extract served as our scent. Oh and our littlest just had to add glitter!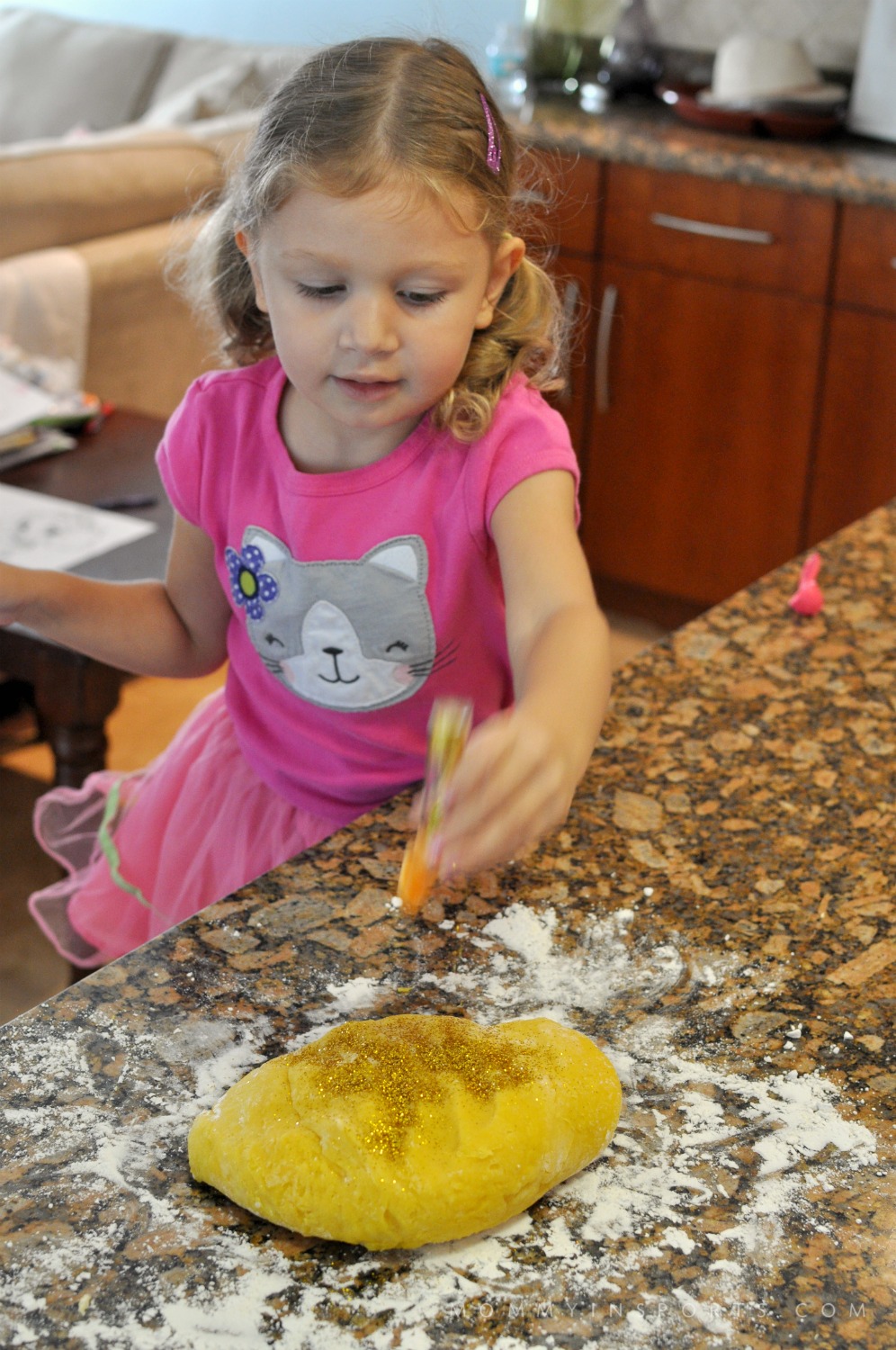 Once it cooled a bit, we kneaded it and then it was time to set out some fun to create their Thanksgiving masterpieces!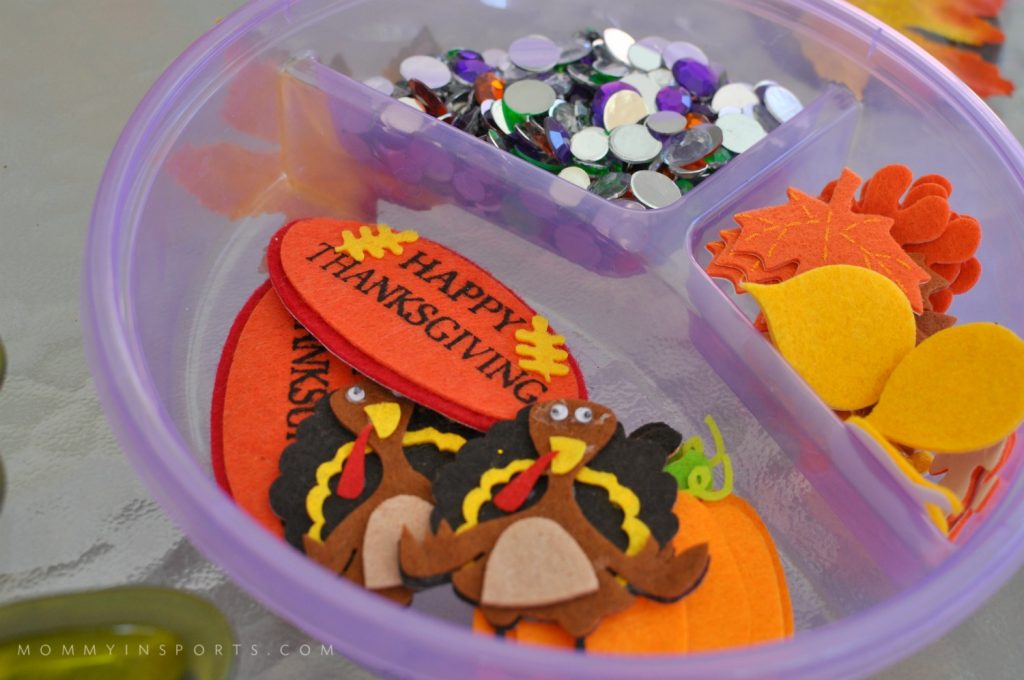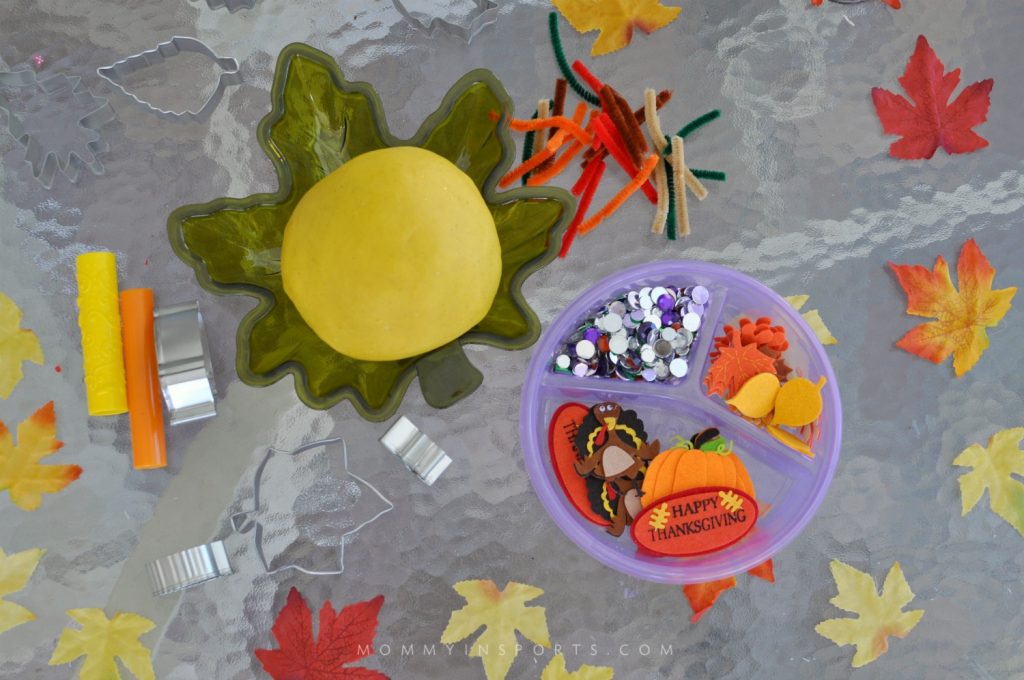 I picked up some fall props at the Dollar Tree: fall leaves, pipe cleaners, rhinestones, plus some fall leaf and turkey stickers from Michael's, and these fall leaf cookie cutters. With the South Florida heat, I didn't expect them to play that long on the porch, but they spent about 90 minutes letting their imaginations do the work!
Why not make a banana scented Thanksgiving play dough cake?! Works for me! You can get your accessories now and surprise your little ones with this fun activity on Thanksgiving morning! Here's the super easy recipe – enjoy and happy creating!
Thanksgiving Play Dough Recipe
2015-11-12 13:04:05
Nutrition Facts
Amount Per Serving
Calories 1253
Calories from Fat 270
Trans Fat 0g
Polyunsaturated Fat 6g
Monounsaturated Fat 20g
Total Carbohydrates 212g
71%
Sugars 8g
Protein 26g
* Percent Daily Values are based on a 2,000 calorie diet. Your Daily Values may be higher or lower depending on your calorie needs.
Ingredients
2 cups flour
2 cups water
1/2 cup salt
2 TBSP vegetable oil
4 teaspoons cream of tartar
(optional ingredients)
1/2 bottle extract of whatever scent you choose: cinnamon, vanilla, pumpkin, banana etc.
2-3 drops glycerin
4 teaspoons glitter
food coloring to desired color
Instructions
Mix all the dry ingredients together, and then add wet ingredients. Stir until well blended.
Cook over medium heat, stirring constantly until ball forms.
Transfer hot play dough carefully to a floured surface. Knead as the dough cools.
When cooled, store in a Ziploc bag or air tight container.
Have fun!
Kristen Hewitt https://kristenhewitt.me/
And if you're looking for more fun Thanksgiving crafts,
check out this post
or follow my Pinterest board!