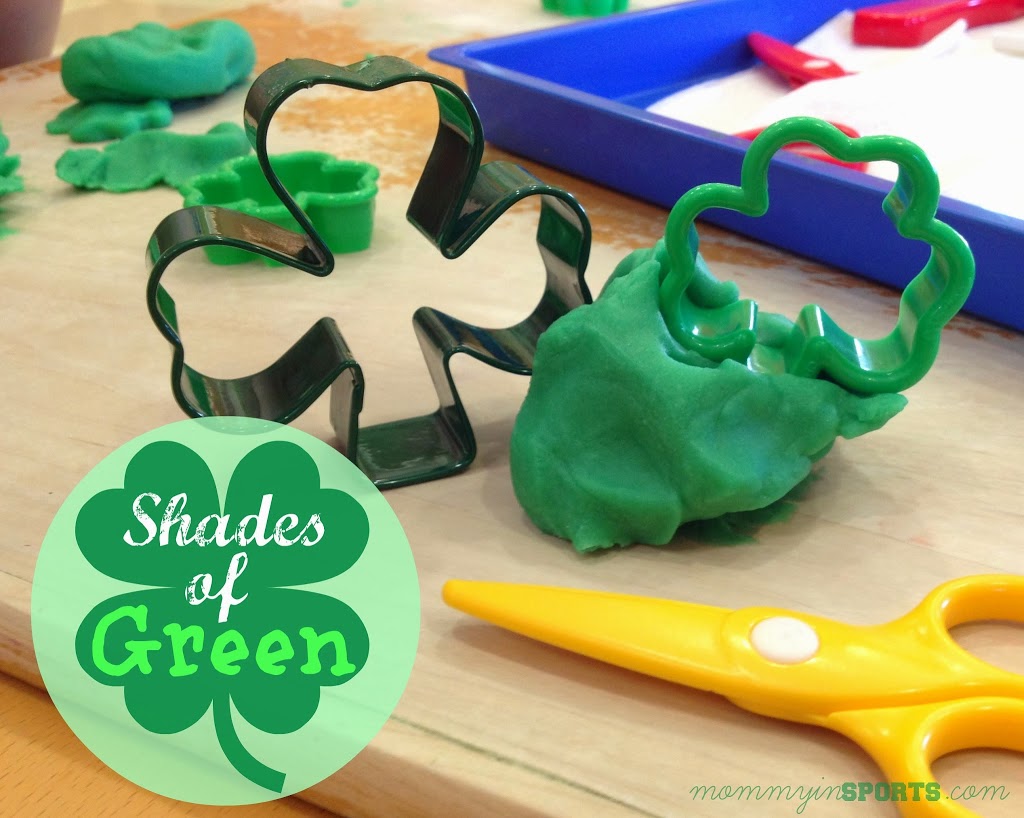 Aaah the luck o' the Irish! Even if you are not of Irish descent, chances are everyone in the good ol' US of A will be partaking in some sort of festivities on St. Patrick's Day. We had a little green fun of our own today in art class, the theme was "Shades of Green" of course! So if you decide to create some fun St. Patrick's Day art projects, here's what we did in Miss Jo's Art Explosion class at NOVA Southeastern's Parenting Place today.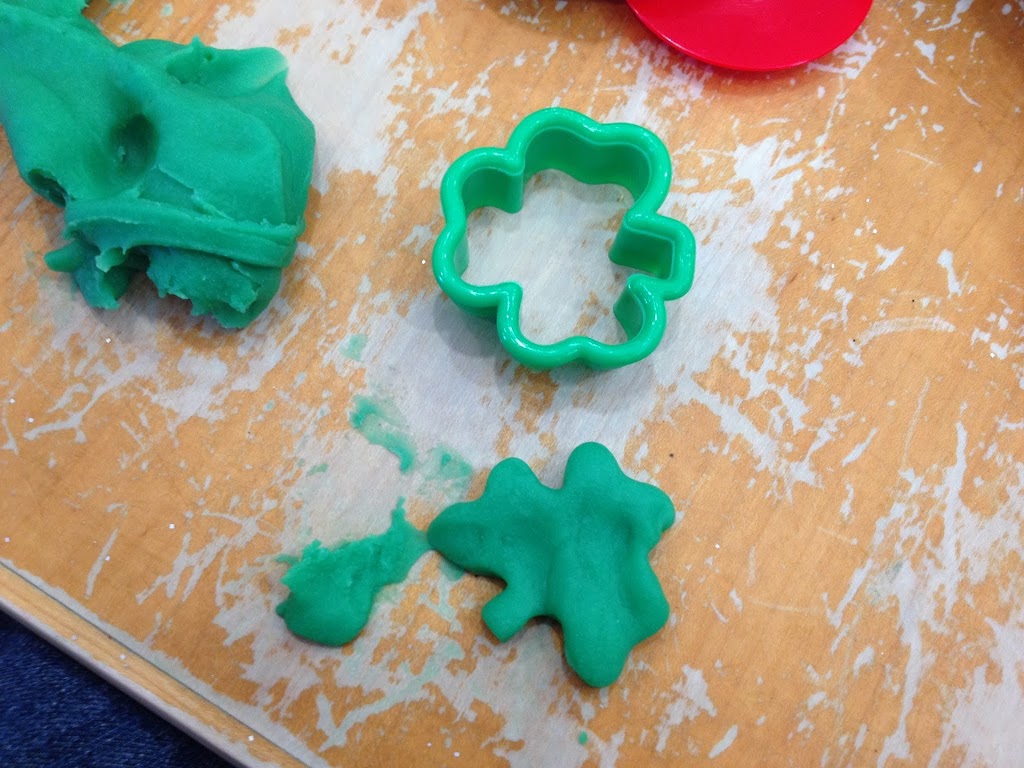 Why not make some green play doh and set out some shamrock cookie cutters? Here's the recipe we like. Today's was kelly green of course, and peppermint scented. Yum!
TODDLER MIXOLOGISTS!
We paint at home almost everyday but I hadn't taught mixing colors yet. Today the kids had a plethora of shades they could create. They started by putting green paint in a plastic cup with a spoon. Then they were asked to either make it lighter or darker with white or brown, and if they wanted a different shade they could add yellow.
Emy loved mixing, more than the actual painting!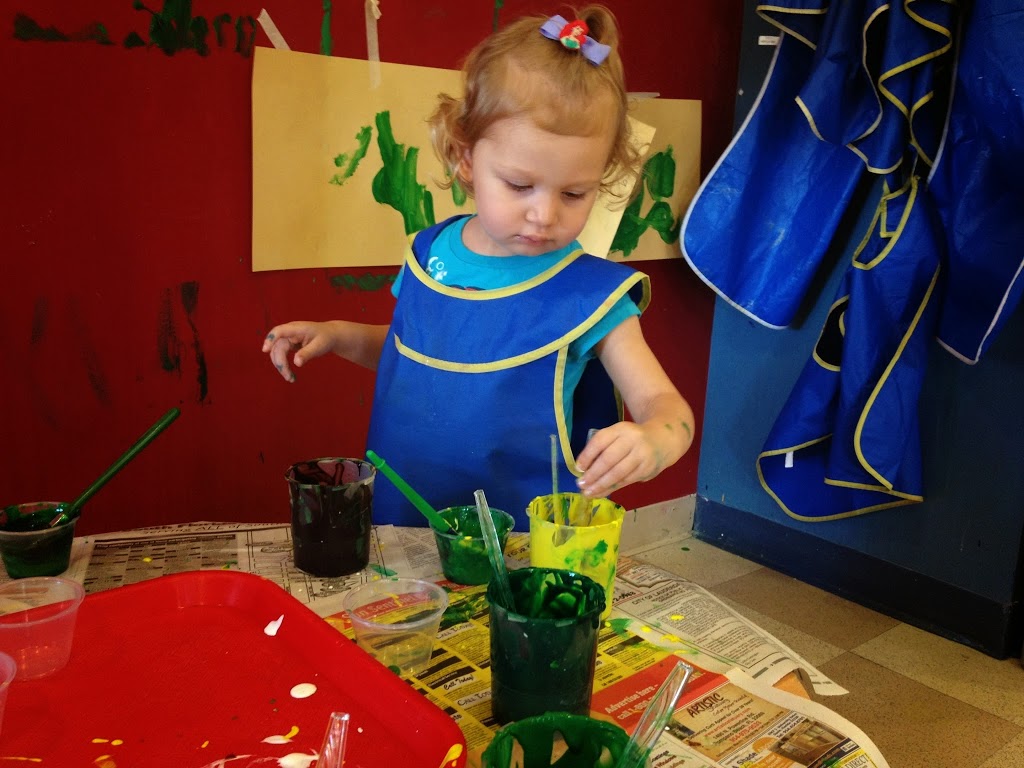 Make mine a double!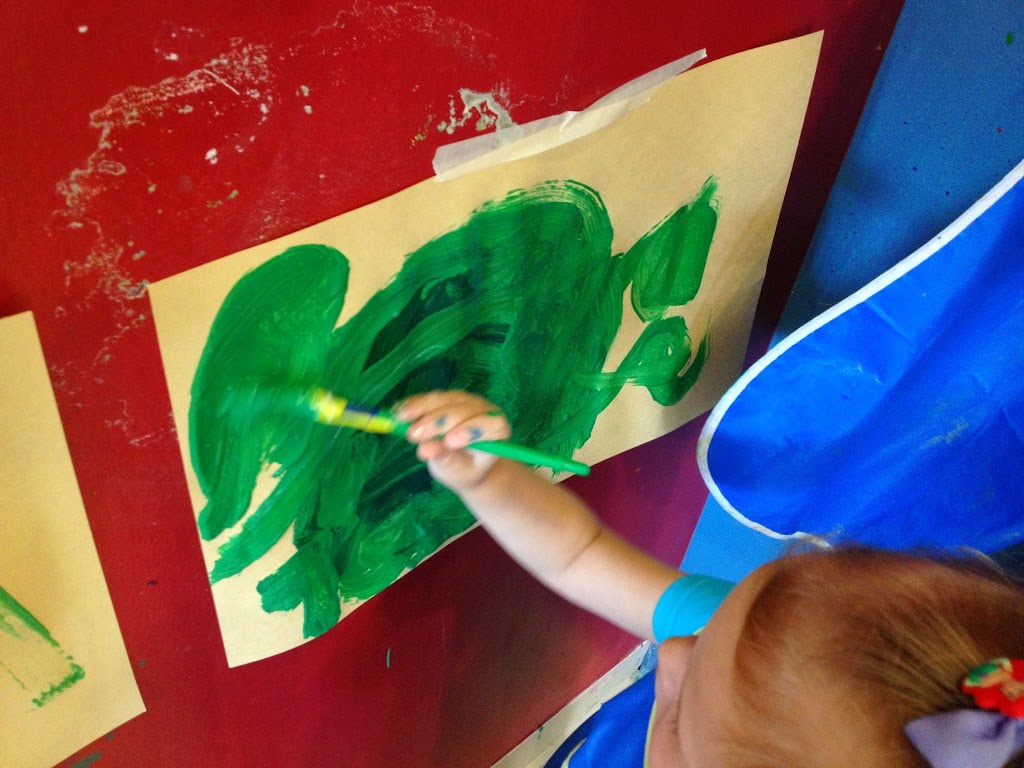 But of course painting and creating is fun too!
SHAMROCK COLLAGE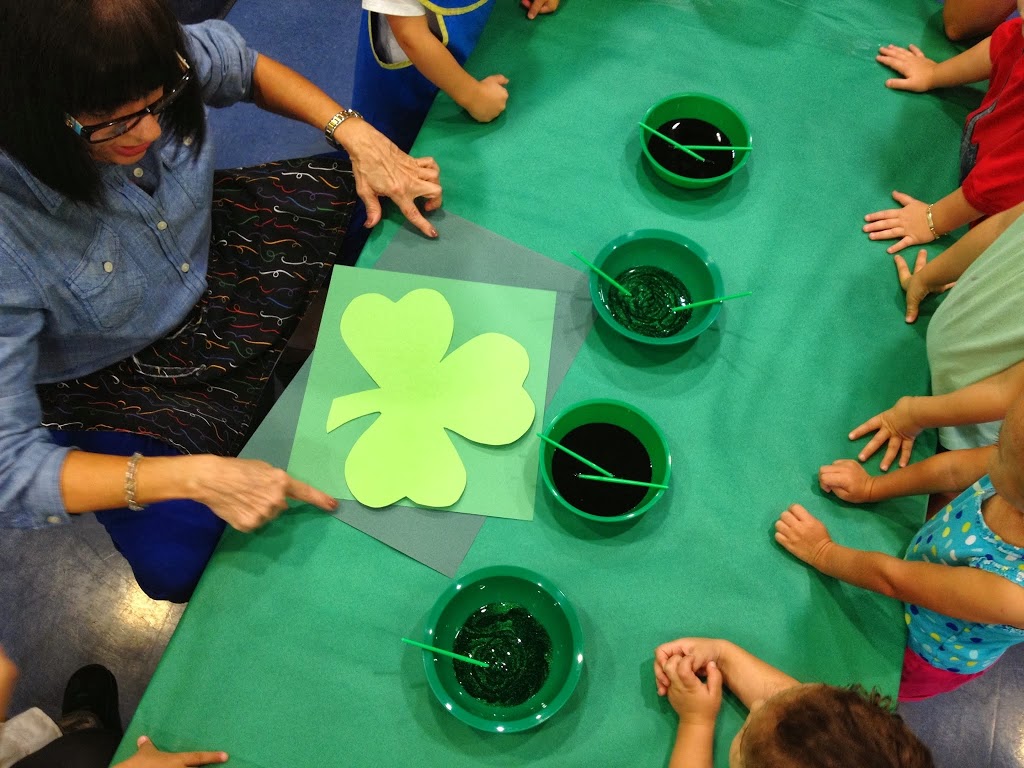 At another station the children were asked to take a large sheet of paper, a medium sheet, and a precut shamrock, and glue them together. After they were assembled they were asked to paint it with sparkly green paint, or watercolor green. Emylia enjoyed both textures of paint!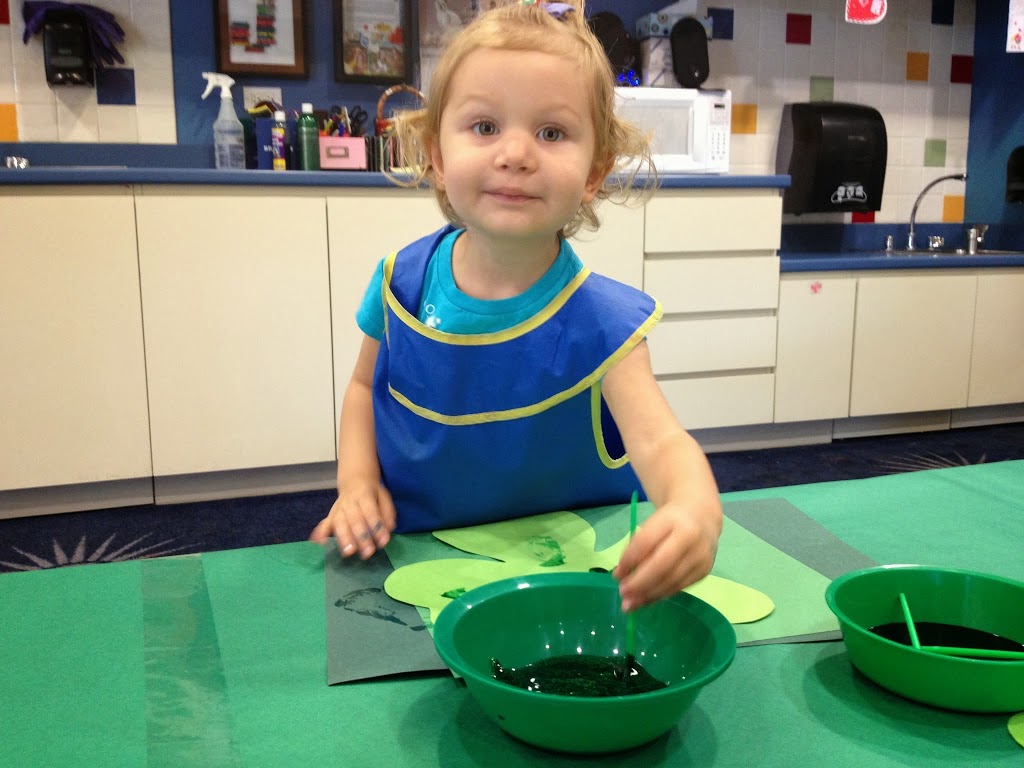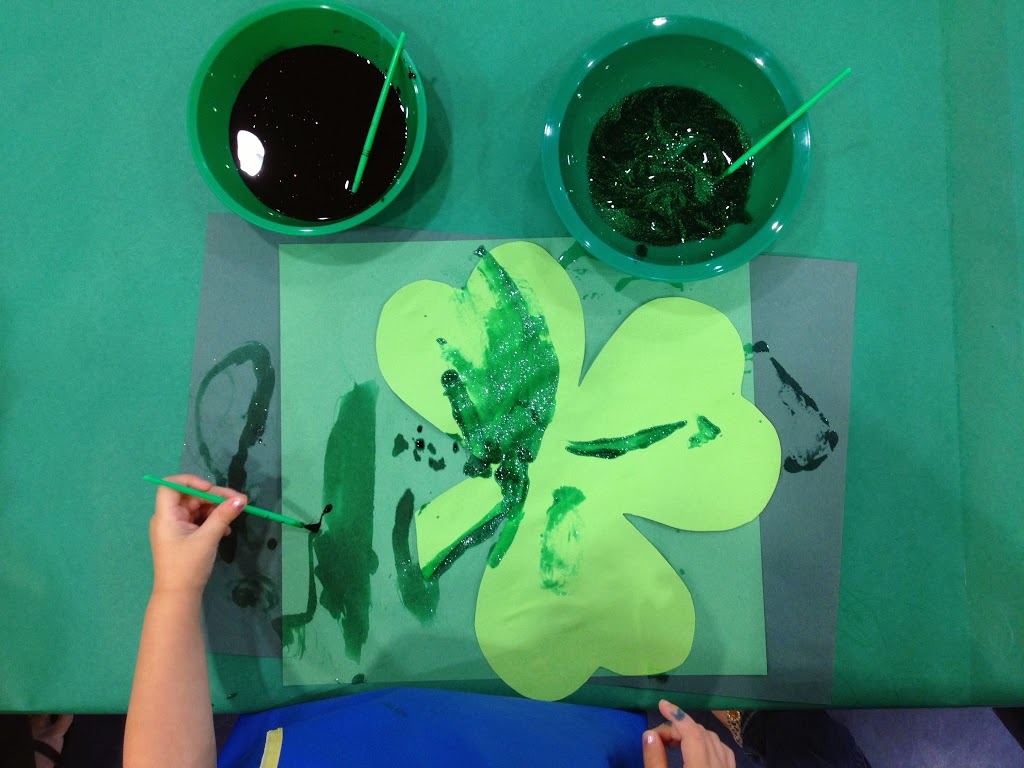 She's a lefty.
Next was collage time. Today they had textured scissors, and lots of materials to choose from….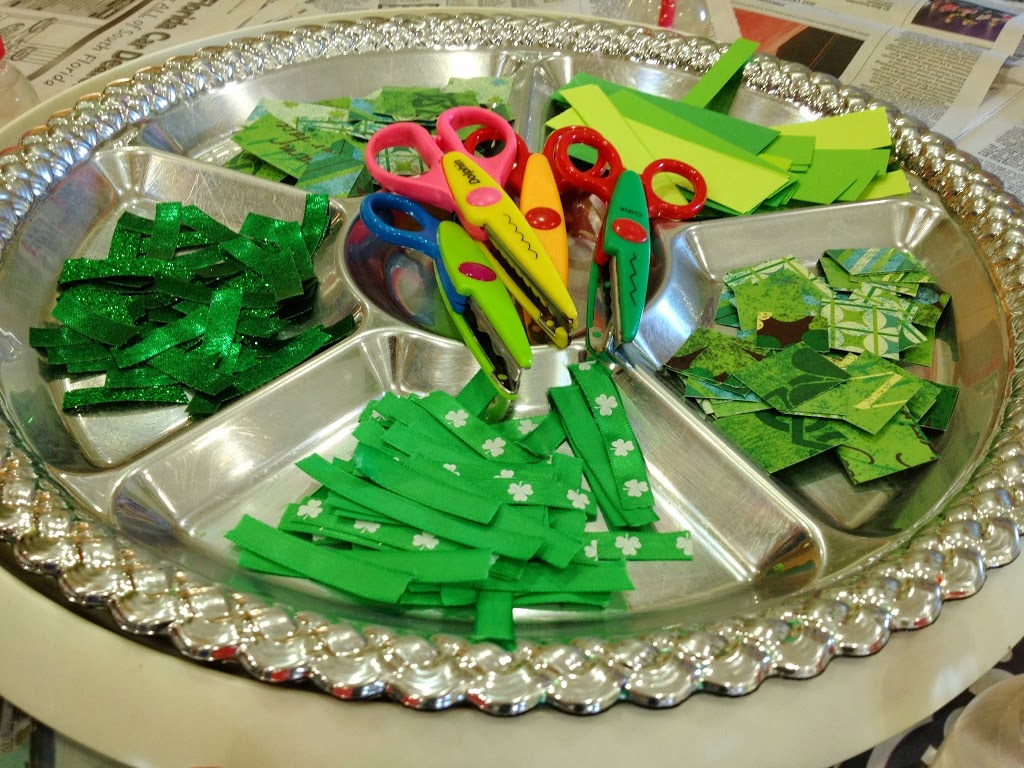 And Emy's favorite…glue!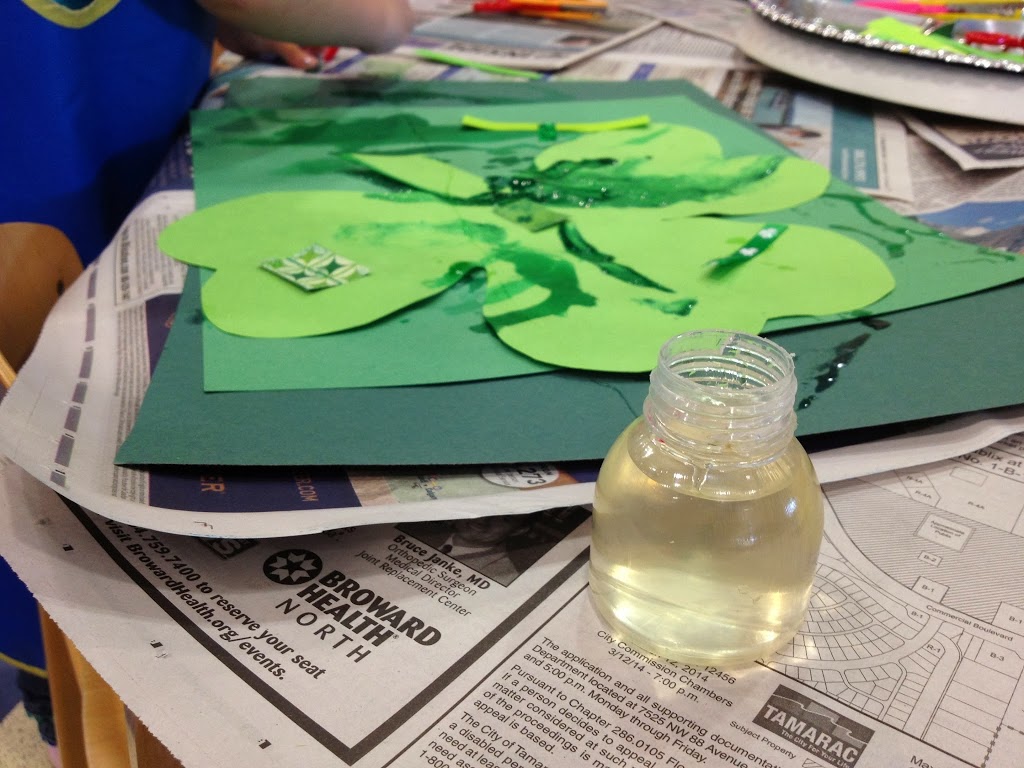 She loved these little jars with paint brushes to apply the ribbon and paper to her collage. Here's her finished work!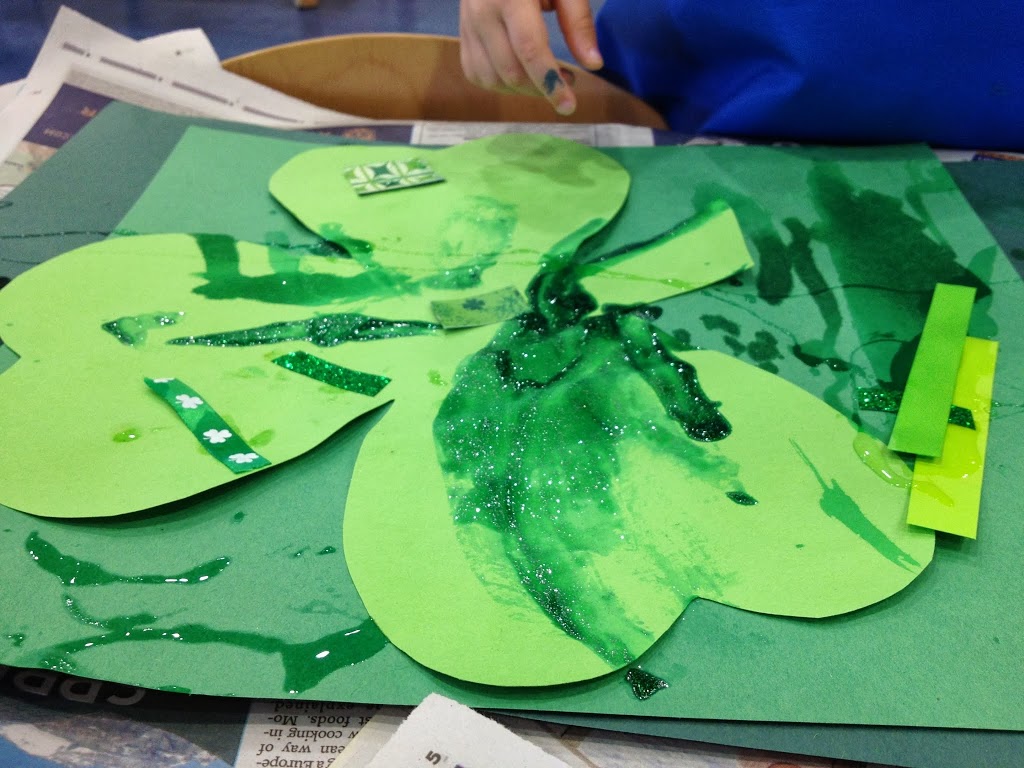 Ooey gooey messy fun!
There were lots of new words and concepts introduced to the two-year-olds today; light and dark, large and small, rough and smooth, and of course new scents and textures.
Hope these St. Patrick's Day art projects inspire you to have some fun and get messy creating shamrock art! (Note I am not Irish, but since I honeymooned in Ireland, I totally deserve a pint or two next week!)
Feel free to pin this for later!

happy st. patrick's day!
FOR MORE GREAT CRAFT IDEAS PLEASE FOLLOW ALONG ON FACEBOOK HERE! AND DON'T FORGET TO CLICK BELOW!