It's time to once again resurrect one of my favorite features….Teaching Tuesday. The holidays seem to always get me in a crafty mood, and this project was simple and fun…my favorite combo.
We made this pasta pumpkin project in my daughter's Kindergarten class last week which is perfect for Halloween or fall, but you can totally do this at home with the littles. All you need is pasta, paint, glue, paper, a pipe cleaner, and a little imagination!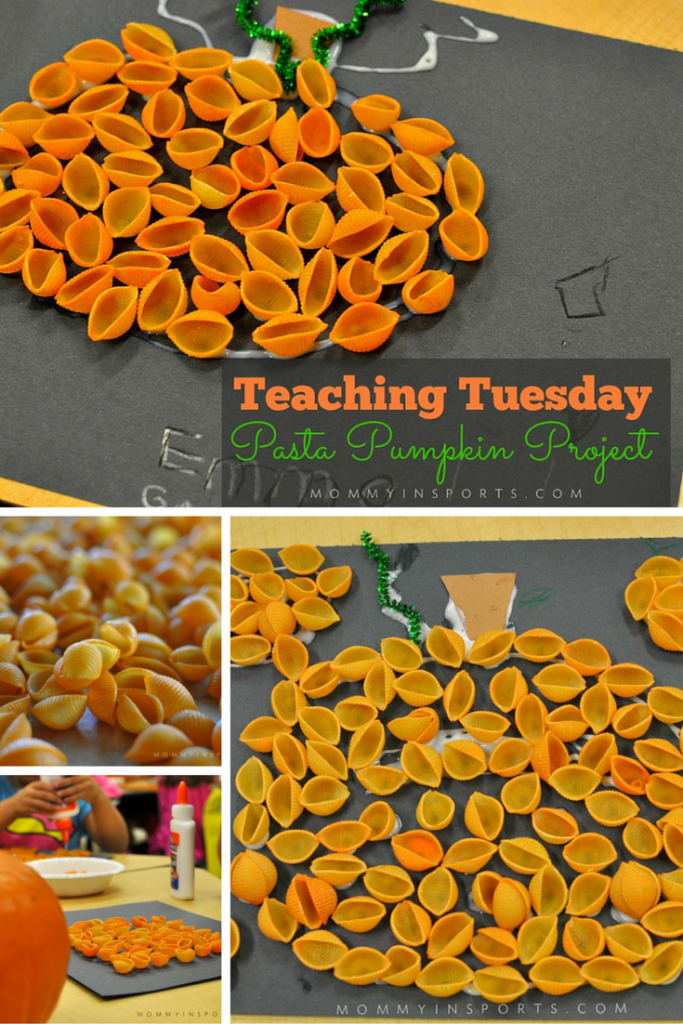 First things first, dye the pasta with paint. I used Crayola Washable paints, 1 TBSP of paint, with 2 TBSP's water. Just throw it in a bag and shake it up! (Feel free to sing the Taylor Swift song "Shake it Off" while doing this….)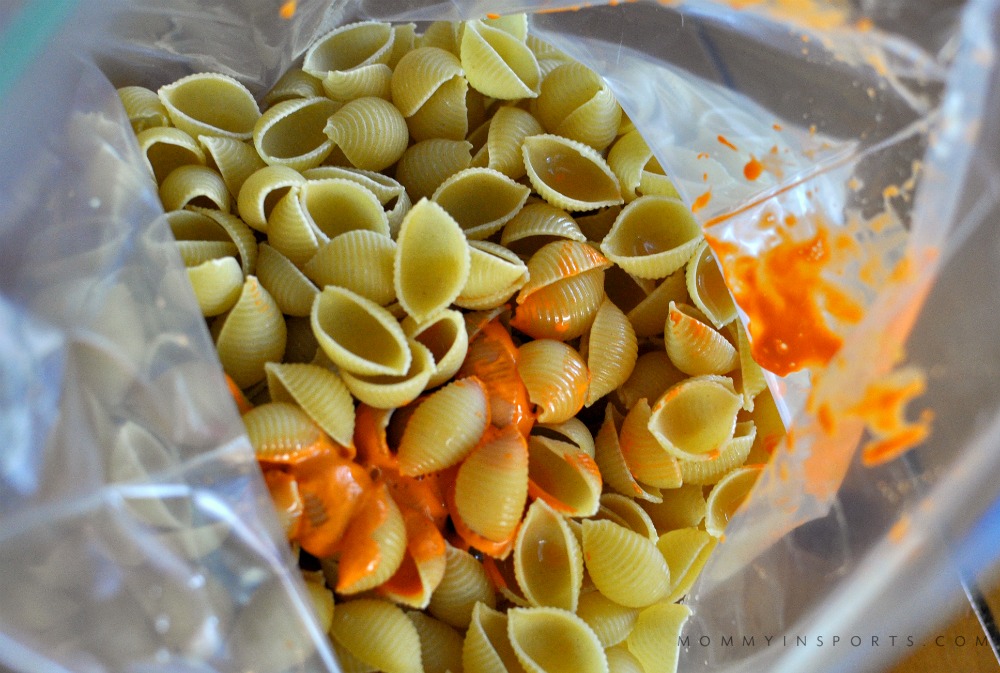 After about a minute or so, lay it in a single layer on wax or parchment paper to dry. This took about 30 minutes.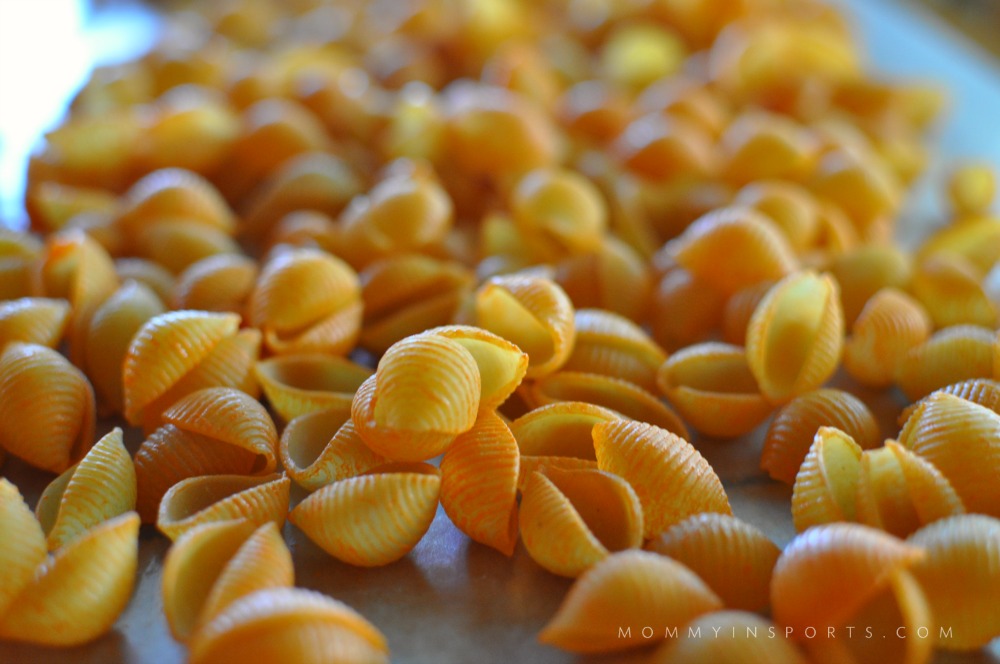 Once dry, it's time to pick a color of construction paper for your base and go to town with some glue! Our Kindergarten teacher showed the kids different sizes and shapes of pumpkins and handed them glue. Some made several little pumpkins, some made one large one, and some did an outline in glue of a pumpkin. It was interesting to watch as each child approached the pumpkin project differently.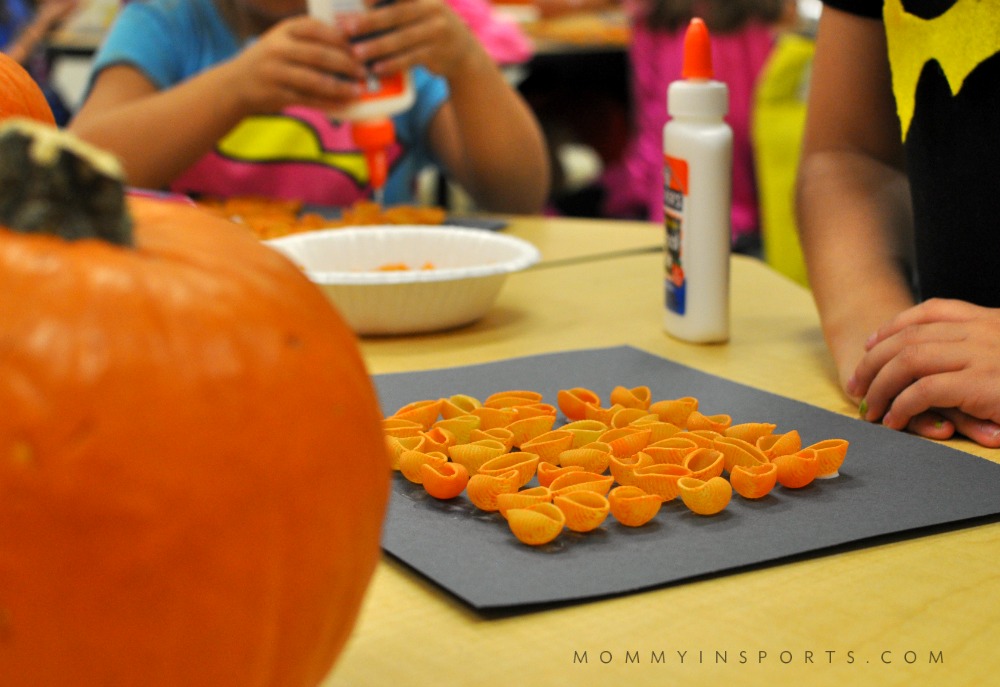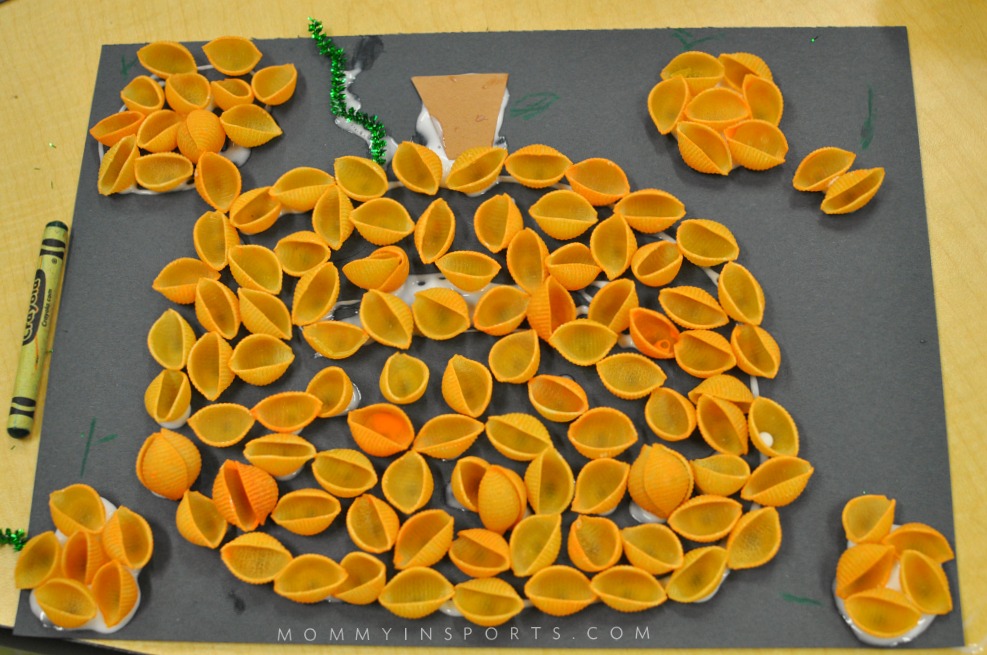 After they created their masterpieces, we gave them brown paper to cut a stem and a pipe cleaner to glue on the top. Cute huh? The activity took quite a bit of time for the kids to complete, so I would plan at least 3o minutes. I also did this with my almost three year old who made both a pumpkin and the letter "P" with the pasta shells! Hope you enjoy this simple art project with your kids!