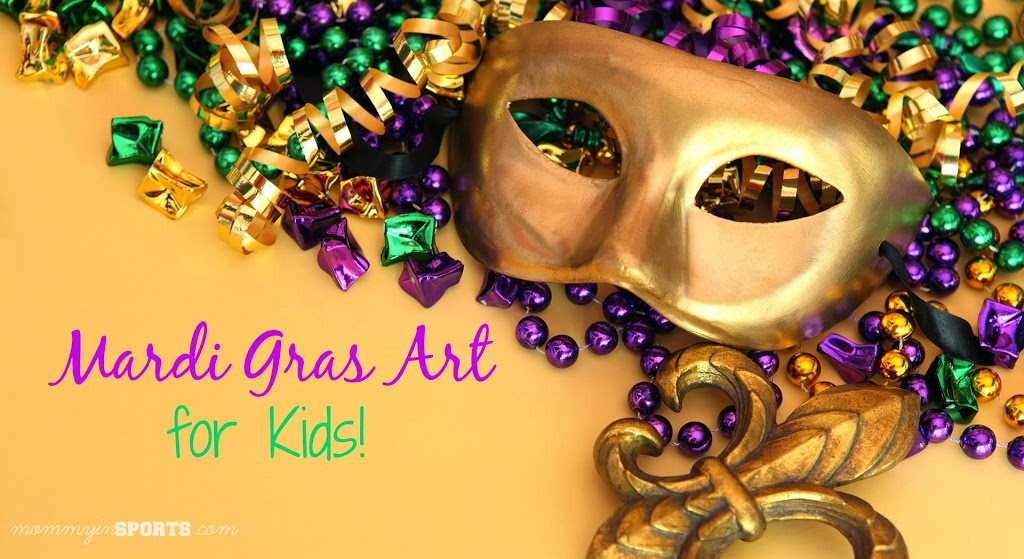 Miss Jo and NOVA's Parenting Place did it again! At Emy's art class today we had a plethora of Mardi Gras projects sure to keep kids any age happy, entertained, and messy. So I had to share this with you on this Fat Tuesday. Hope you can try this with your kids…and if not – pin it for next year!
SPONGE PAINTING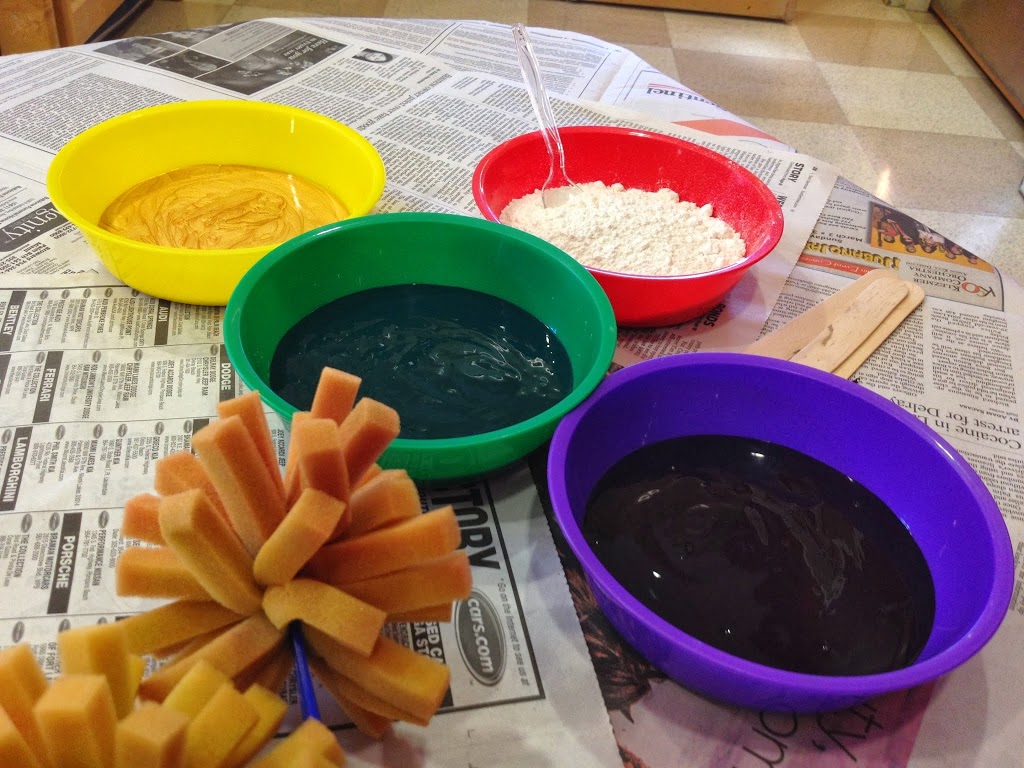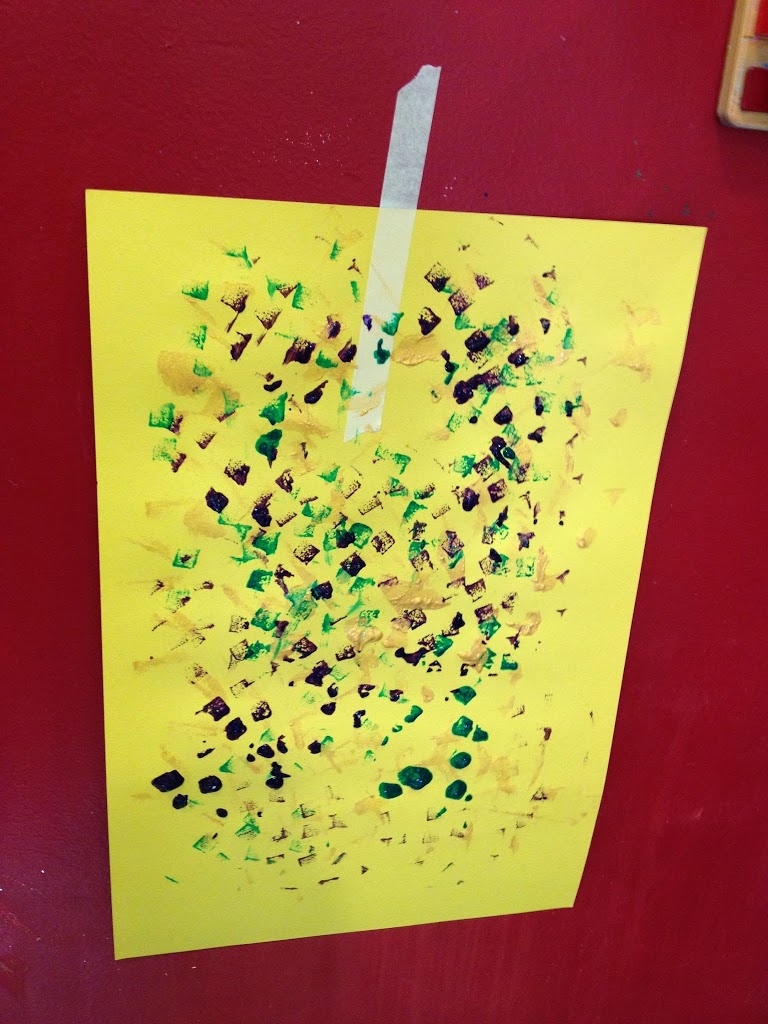 Teacher demo of dabbing technique.
First things first, all the paint this morning was gold, purple and green of course! And we had lots of new 'brushes' to try to create with. At the first station you could choose to put your paper horizontal or vertical. Then just dab the paint on with these kitchen sponges.
Cute huh?!
I recommend getting a shower curtain liner at the Dollar Tree for the floor, or do this outdoors.
Oh and notice the flour in the photo above? That's to thicken the paint for a new texture, and to keep the paint from dripping. Smart.
PAINTING WITH MARDI GRAS BEADS
Next up, painting with actual Mardi Gras beads. Yes this is messy, but fun! Miss Jo asked the children to bend their knees (like squats) and touch and drag the beads to the paper on the floor.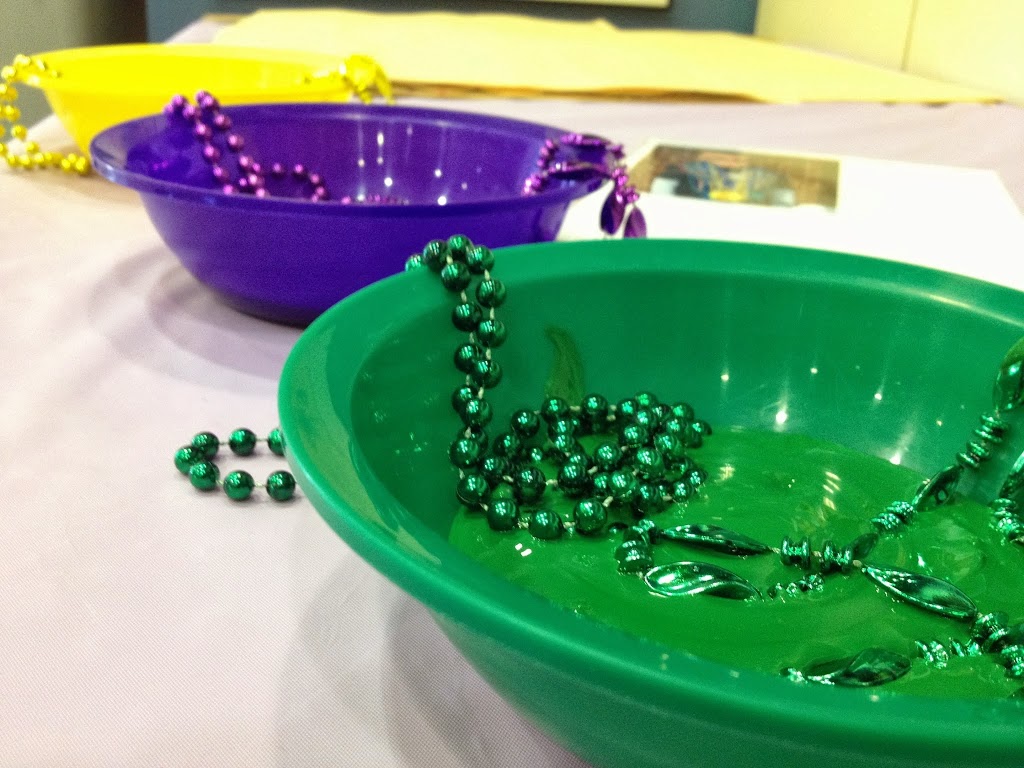 My 2 year old preferred just sitting on the floor and dragging the beads along the paper. Whatever works! Oh and we were adding to paintings we had made last week, hence the handprints.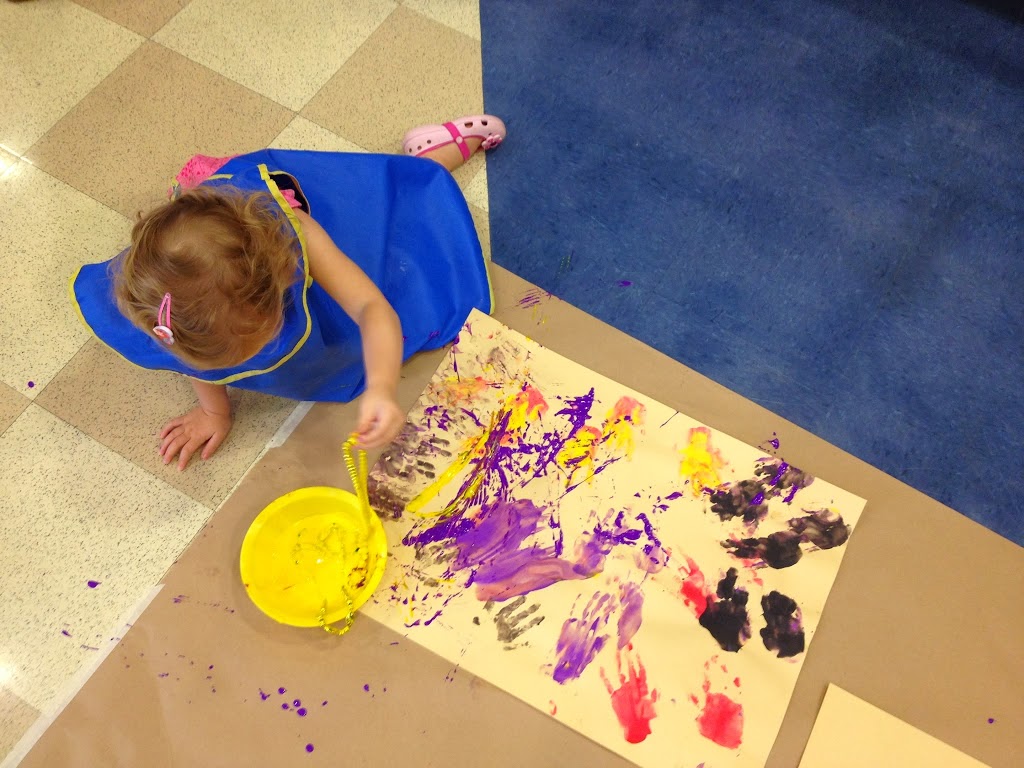 MASK FUN
The third station had two parts to make a mask. First the kids cut the crepe paper varying lengths, same colors of course.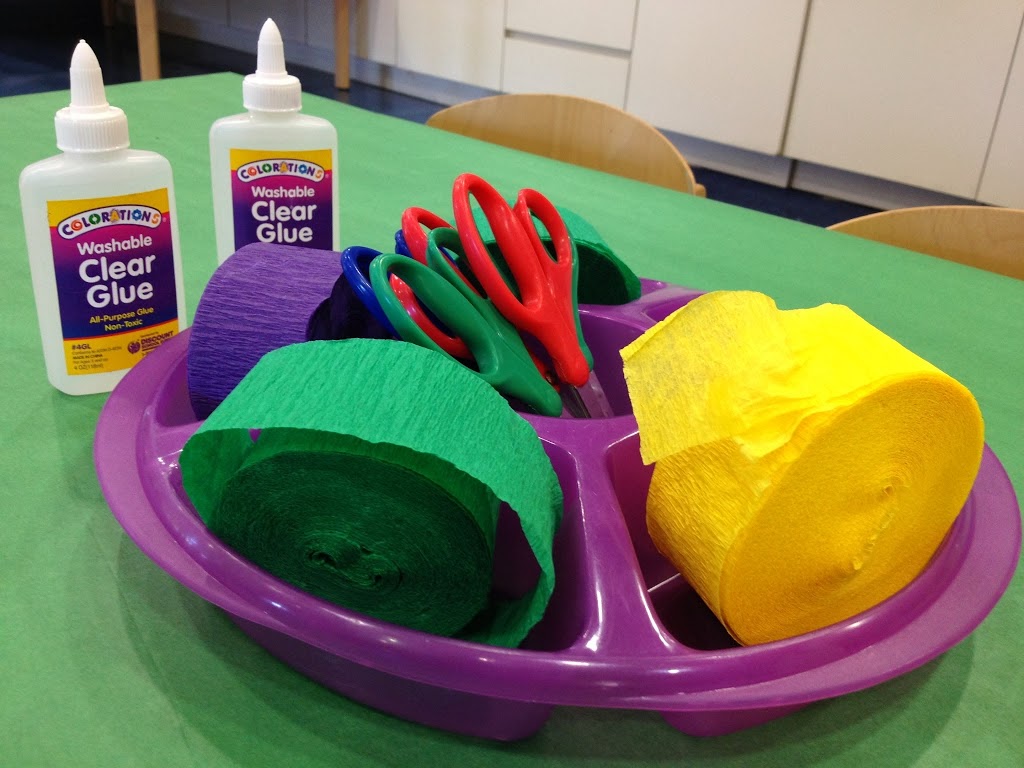 Then glued it onto either a purple or yellow paper plate. Two hands on the scissors for this age group, and both hands on the glue bottle as well. Working on this still with Emylia.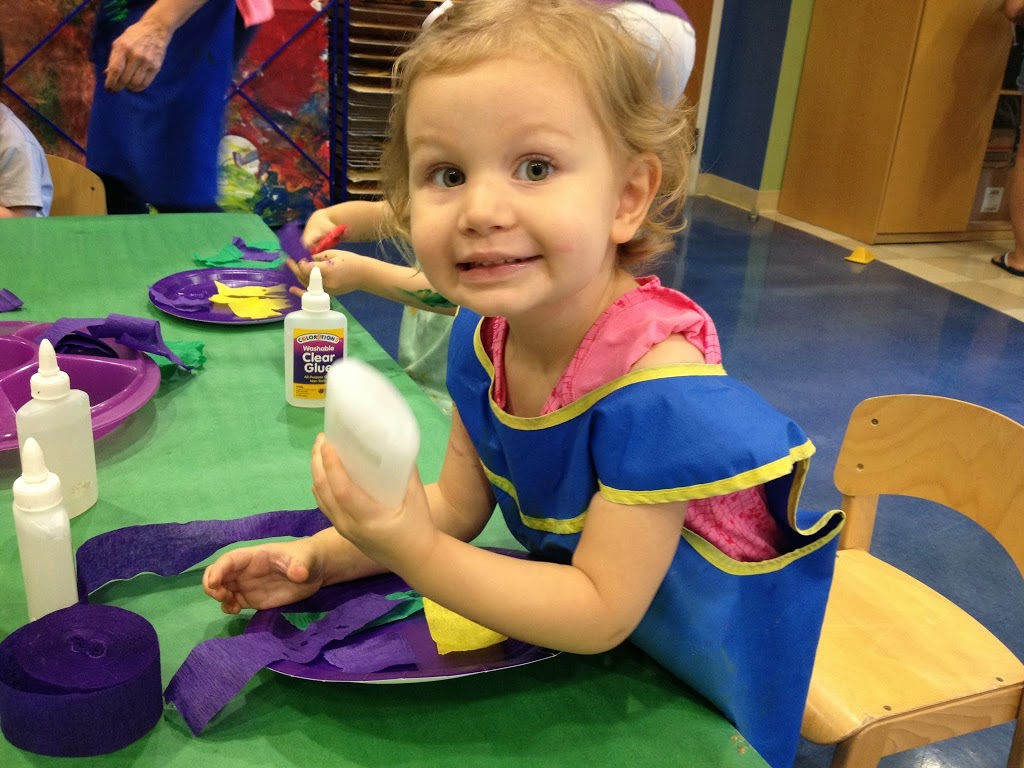 Then there was another table set up with straws and feathers to choose from. The paint on this table was half glue and half paint.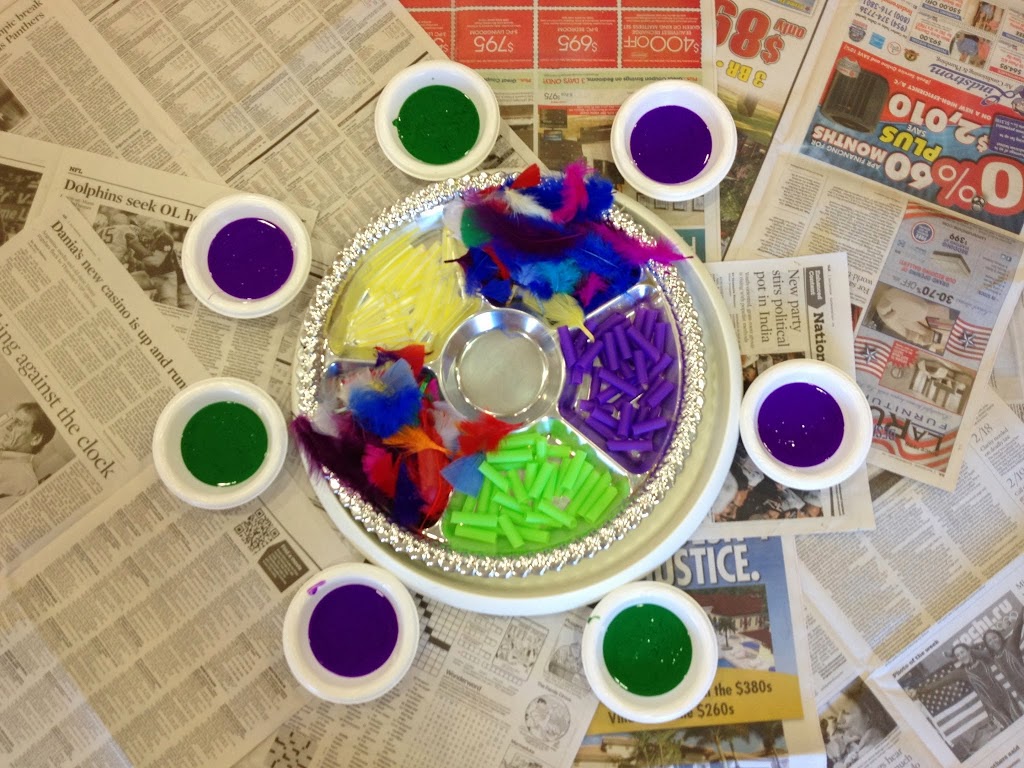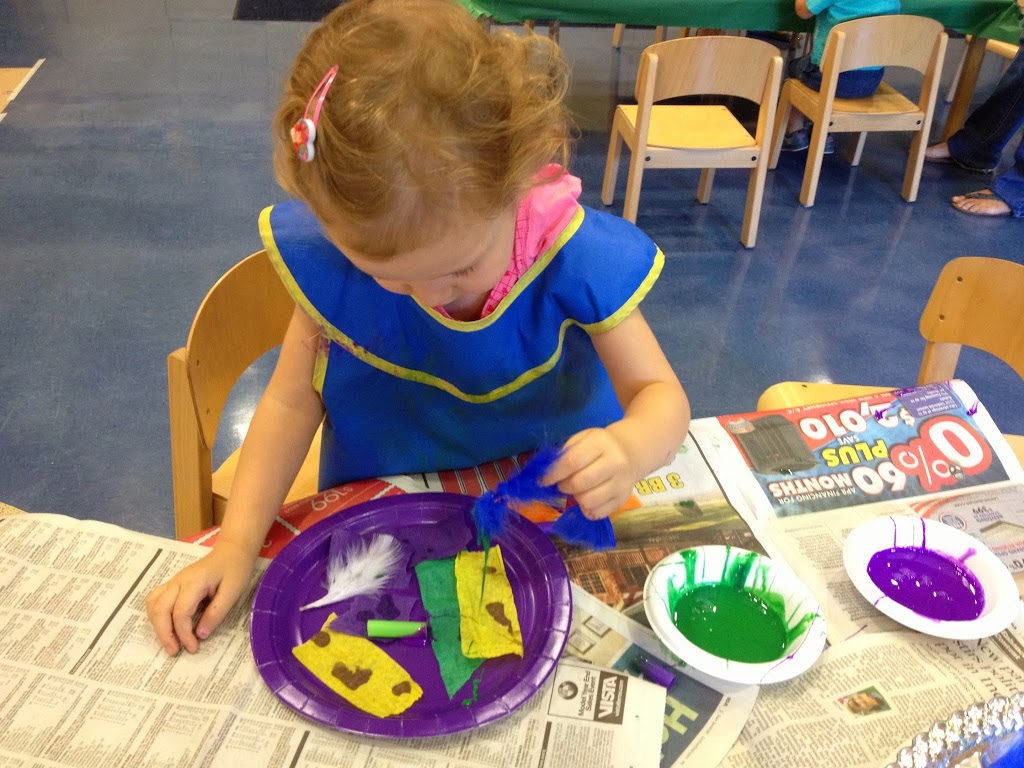 And here's Emy's masterpiece! They are too little to cut eye holes…maybe next week we will bring it home and finish it.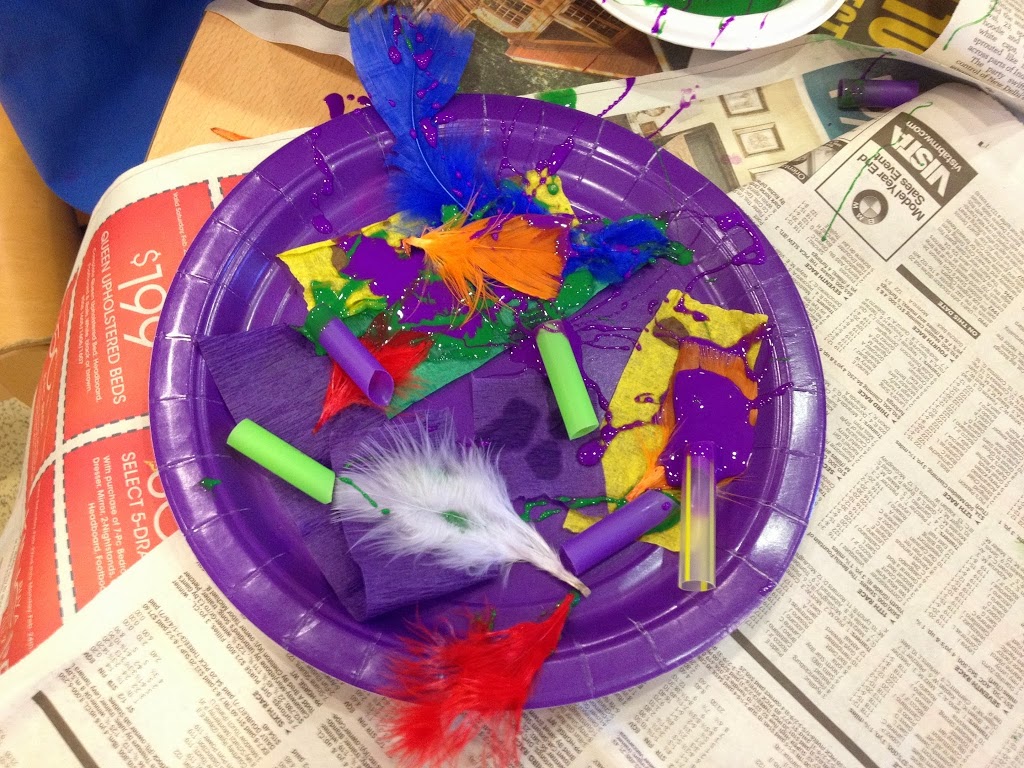 But Emy had fun playing with one Miss Jo had already made!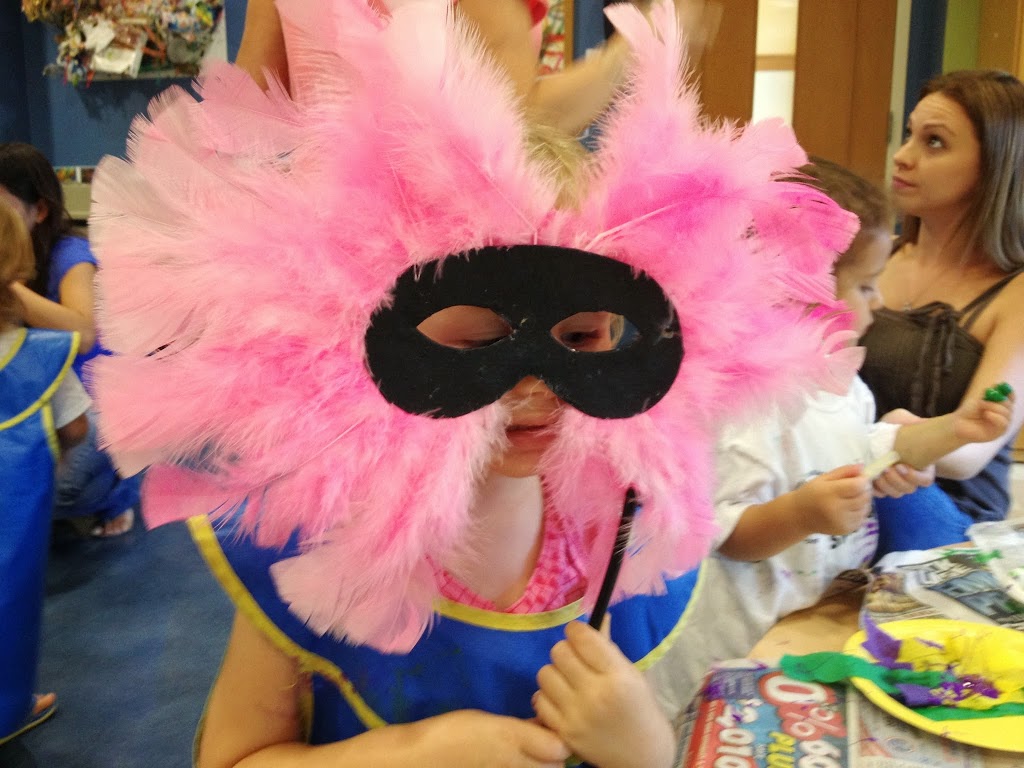 And I had fun too! Selfie taken before the class.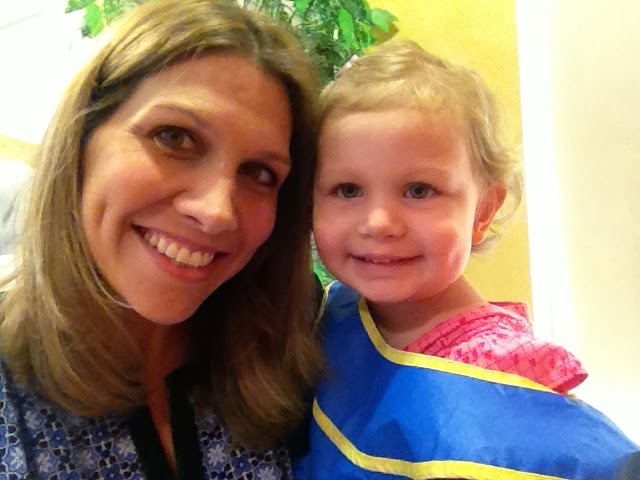 Hope you can use these ideas with your little ones…enjoy Fat Tuesday! Oh and if you live in South Florida, hope to see you at Nova! Don't forget to pin this one for later!