When I started the feature "Teaching Tuesday", I had intended to share an art or craft project, or a homeschool lesson that I was doing with my kids. But this week I've had to learn to do something very difficult…how to take a sick day…with kids. I've had only a handful of days in bed the past five years since becoming a mommy, and this past Sunday I was hit with a triple threat;
It was raining. Daddy was out of town. And two of the three Hewitt girls had fevers.
How does an exhausted, cranky, mommy handle two more tired, grumpy, and bored girls? Here are some suggestions to keep your little ones entertained with the least amount of effort possible.
Coloring Pages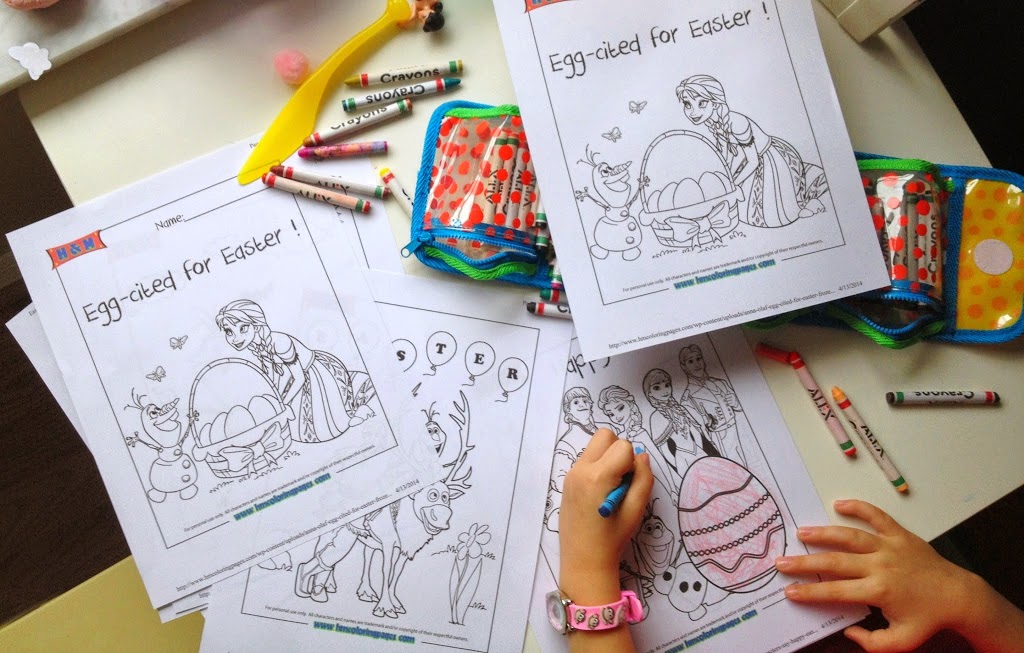 Why buy coloring books when you can literally print out anything on the internet…for free? Since Easter is Sunday, we found just about every Disney Princess on google in some sort of Easter scene. Thank you Frozen!
Playdough Fun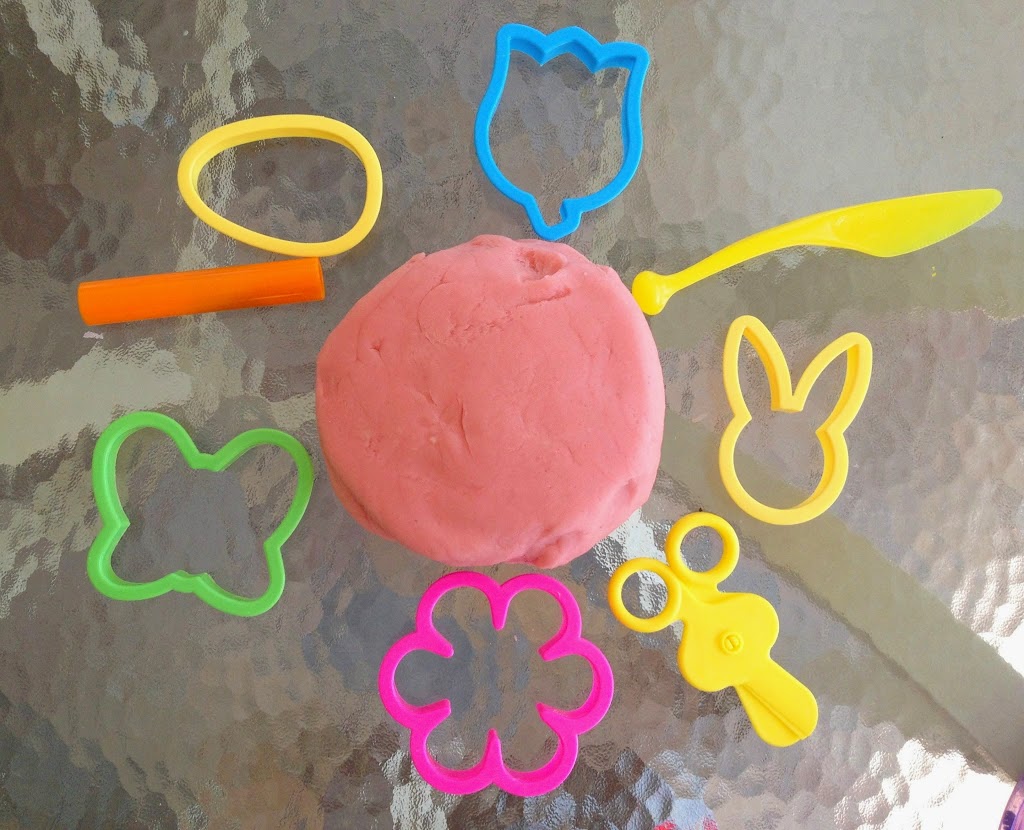 What kid doesn't like making a mess and torturing their parents with the cleanup? I make playdough from scratch a couple times a month, and store it in Ziploc bags. No, I did not make it this day, but luckily had some leftover from this past week.
So I pulled out the playdough, (on the porch where it can get messy) and every cookie cutter for spring and Easter I could find. Oh and pipe cleaners from the Dollar Tree. Here's the recipe if you want to try making it…I tinted it with a few drops of red food coloring and used vanilla to scent it. It's so much nicer than the stuff you buy in the cans! And I promise, it literally takes 10 minutes tops to make. Plus the kids love helping measure the ingredients.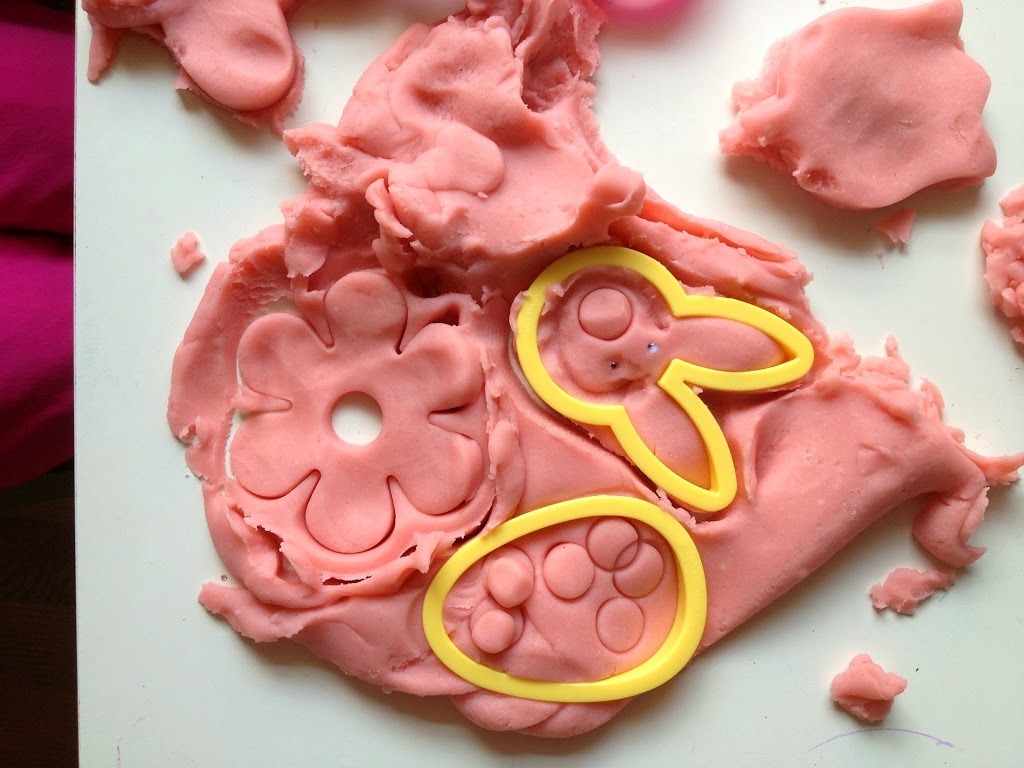 Gave them some googly eyes too…why not?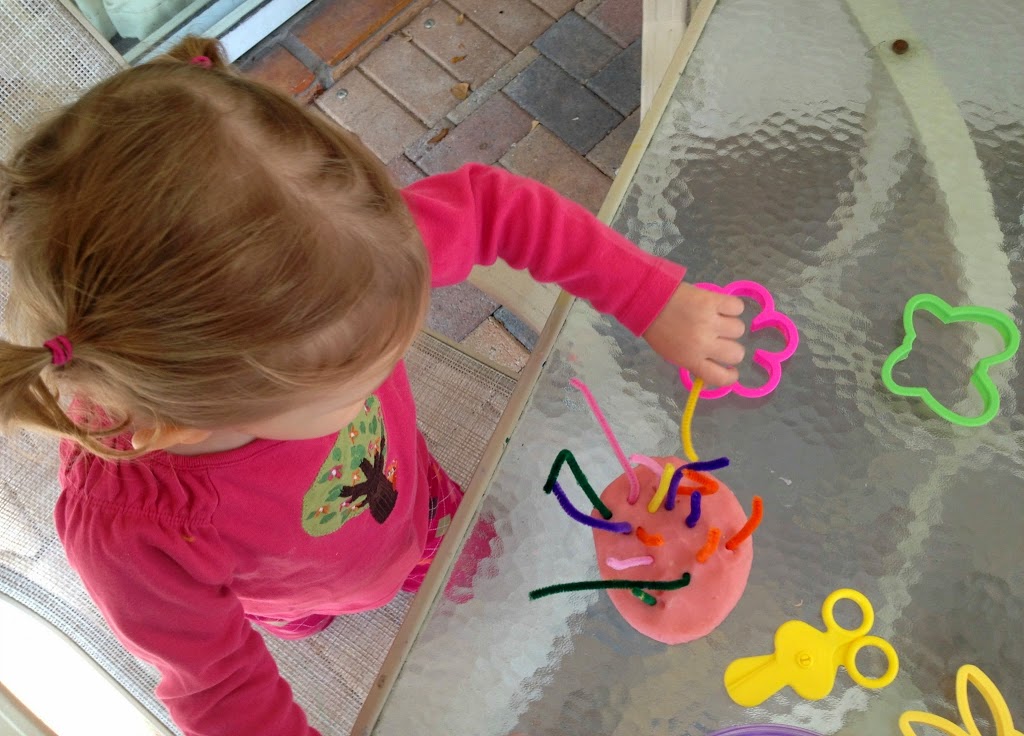 Spring garden?
Cereal Bracelets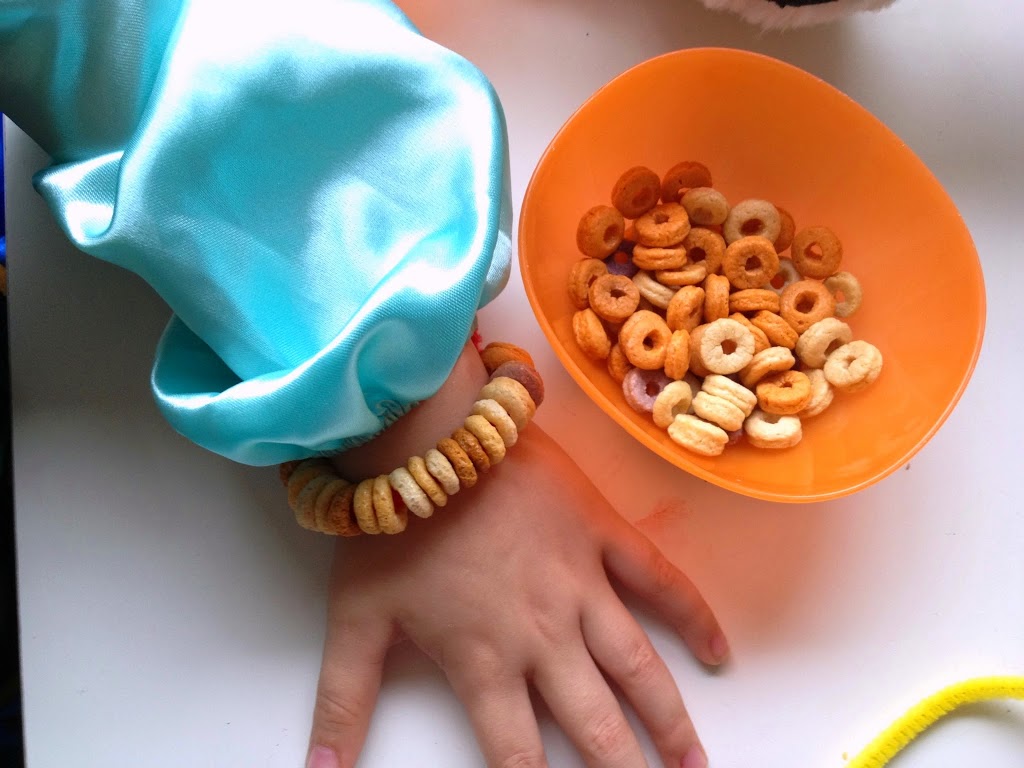 By the afternoon it was monsooning, and the kids were hungry. So I grabbed the aforementioned pipe cleaners and a couple boxes of cereal…and let the girls snack while they made bracelets.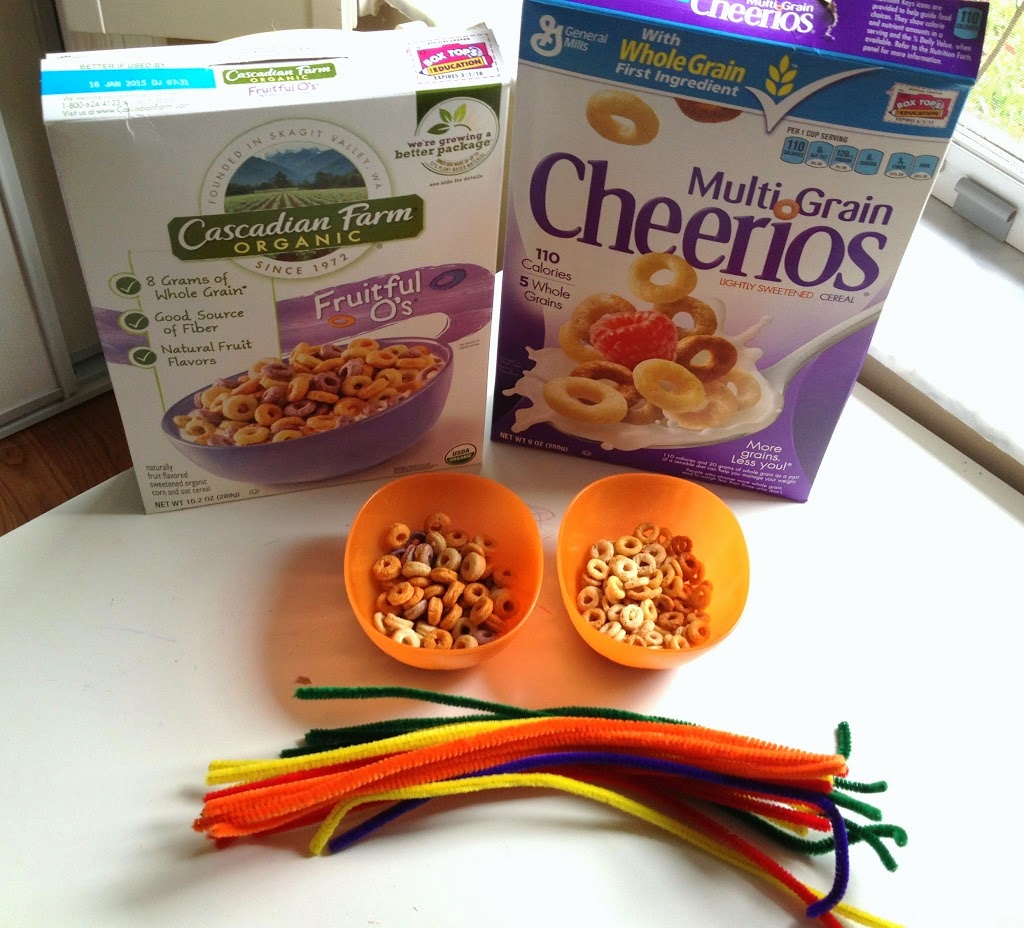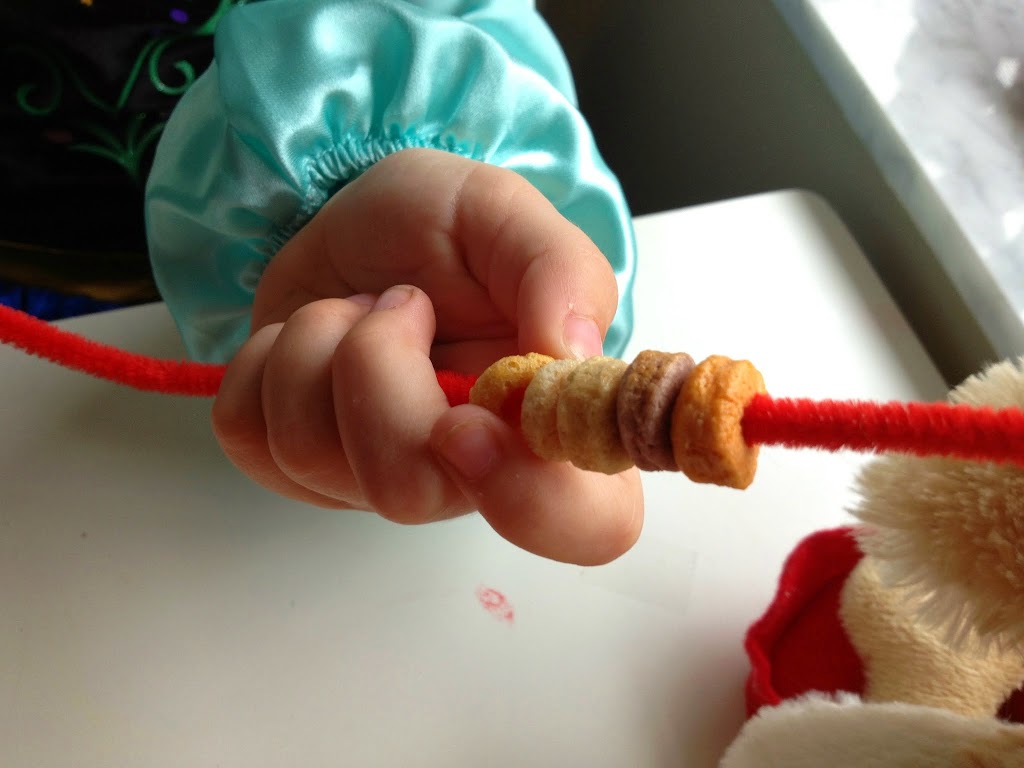 This is a great fine motor activity for both Lila and Emy, but Lila at age 5 had more fun with it. She played with patterns, and counted them. While Emy (age 2) struggled to get the O's on the pipe cleaners…but sure liked eating them! And it was fun to watch Lila help her little sister.
Dress Up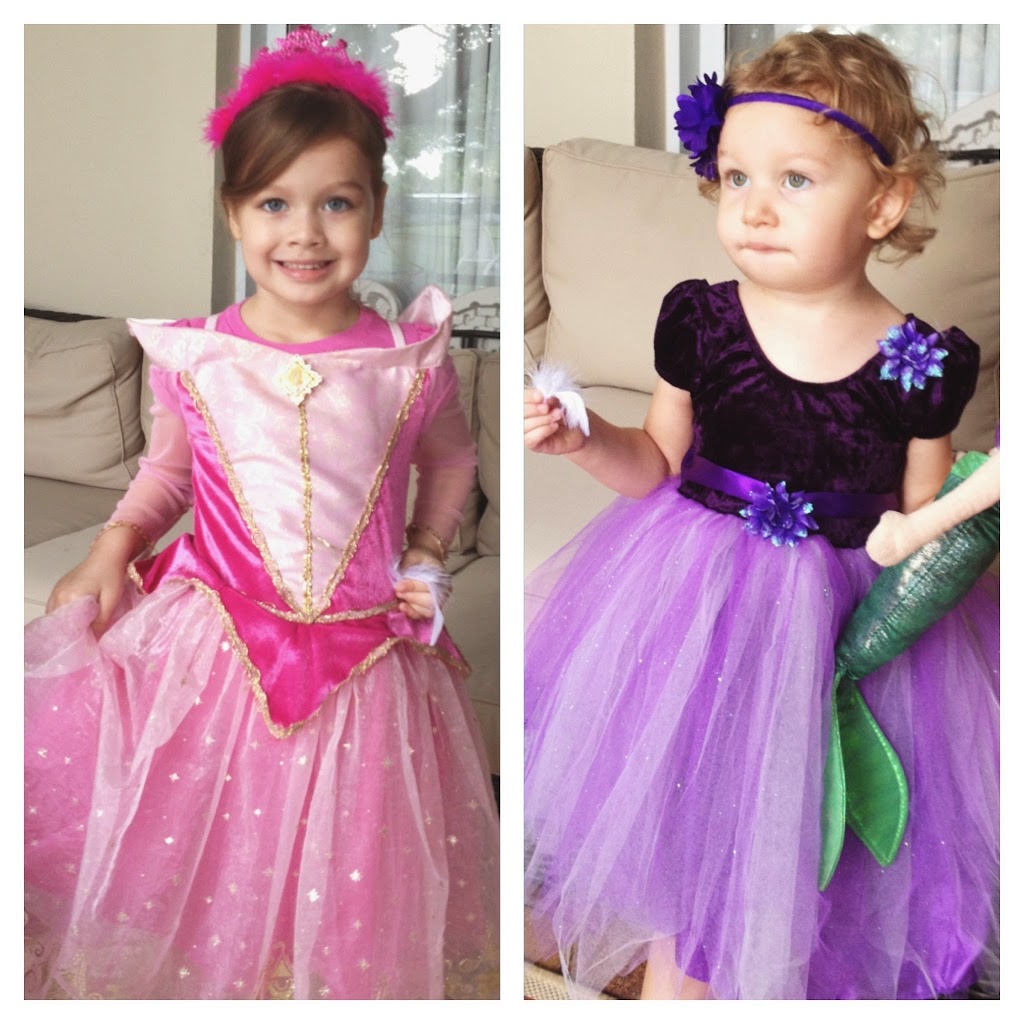 When all else fails, pull out the dress up box. Tiaras, jewelry and gowns oh my! They loved it…and I had them put on a fashion show complete with a flashlight for the catwalk. You can also do a fashion show with Barbie's.
Other Easy Ideas
Spa Day – Break out the lotion and give each other foot massages. Also lip gloss and eye shadow are fun for them to play with, and are easy to clean up. We also like playing beauty salon, and practiced braiding hair on their dolls. And they like to brush my hair too!
Frozen Paint – This is especially easy on snow days! Freeze some paint and have lots of fun!
Librarian – I sat on the floor in Lila's room and we played library. We checked out books, and read to each other in our bean bag chairs. It was a great way to trick them into cleaning up their books too!
Shadow Puppets – Did I mention how fascinating flashlights are to kids? How about a lesson in shadows on the walls?
Indoor Bowling – They love it. I hate setting up the pins 800 times.
Wii – Easier to bowl on the Wii! And play age appropriate games while I relax on the couch.
OD on TV– when all else fails, use the tablets and televisions. I mean you can never watch Frozen too many times…right? (Oh God make it stop!)
Surely there are thousands of rainy day, or sick day ideas that are floating around on
pinterest.
..
what's your favorite easy way to keep the kids entertained?