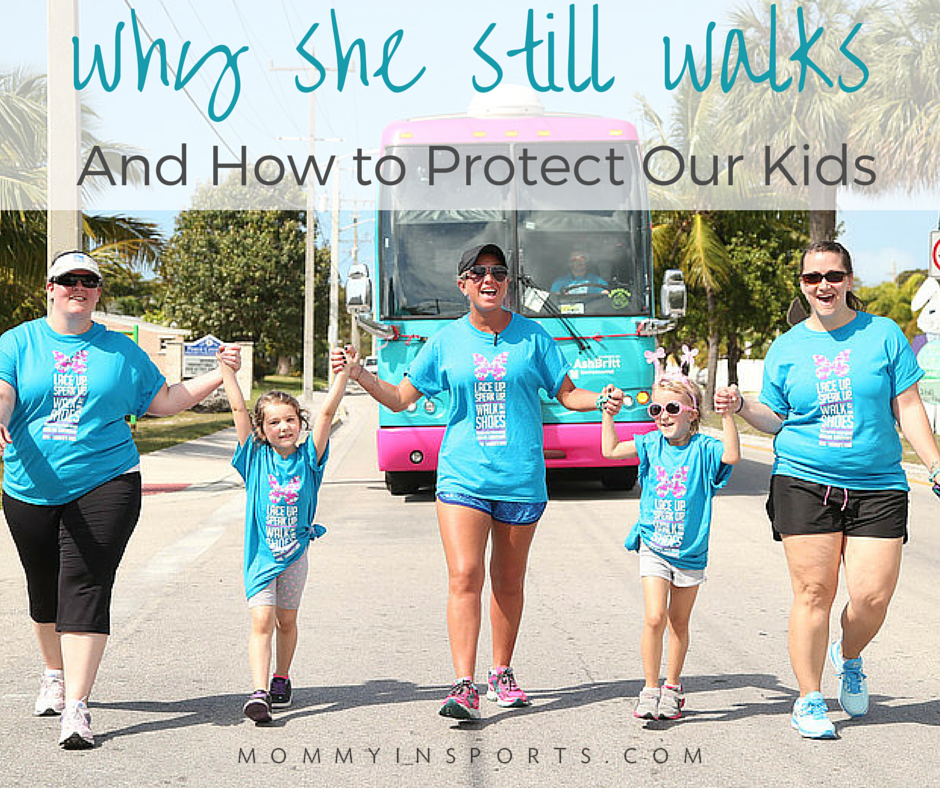 When I caught up with Lauren Book in Miami along US1 prior to our Miami HEAT broadcast, she was on day five of her 42 day journey. By 4:00 PM she already had 2nd degree burns on the back of her legs from the sun reflecting off the black of the asphalt. On this day she walked 20 consecutive miles for eight straight hours to help raise awareness, education and the prevention of childhood sexual abuse. She walks in the heat and pushes her body to the ultimate limits so she can help a child escape what she endured. She suffers through the walk so she can teach kids to have a voice, and the confidence to use it. She has worked tirelessly since 2007 to try to prevent any child from having to live through what she did, being sexually abused by not a stranger, but her own nanny for six years.
For the sixth straight year Lauren is walking from Key West to Tallahassee as part of her 'Walk in My Shoes' journey. She will pound the pavement for 1,500 miles over 42 days symbolizing the 42 million survivors. When this walk ends on April 22nd, she will have traveled nearly 7,500 miles for her cause. She's written a book "It's OK Tell", was named Loreal's Woman of Worth last year, and this year published a children's book Lauren's Kingdom, but she still has work to do. And she still walks.
(Here is a feature that ran in our HEAT telecast on March 18, 2015)
how to protect our kids from childhood sexual abuse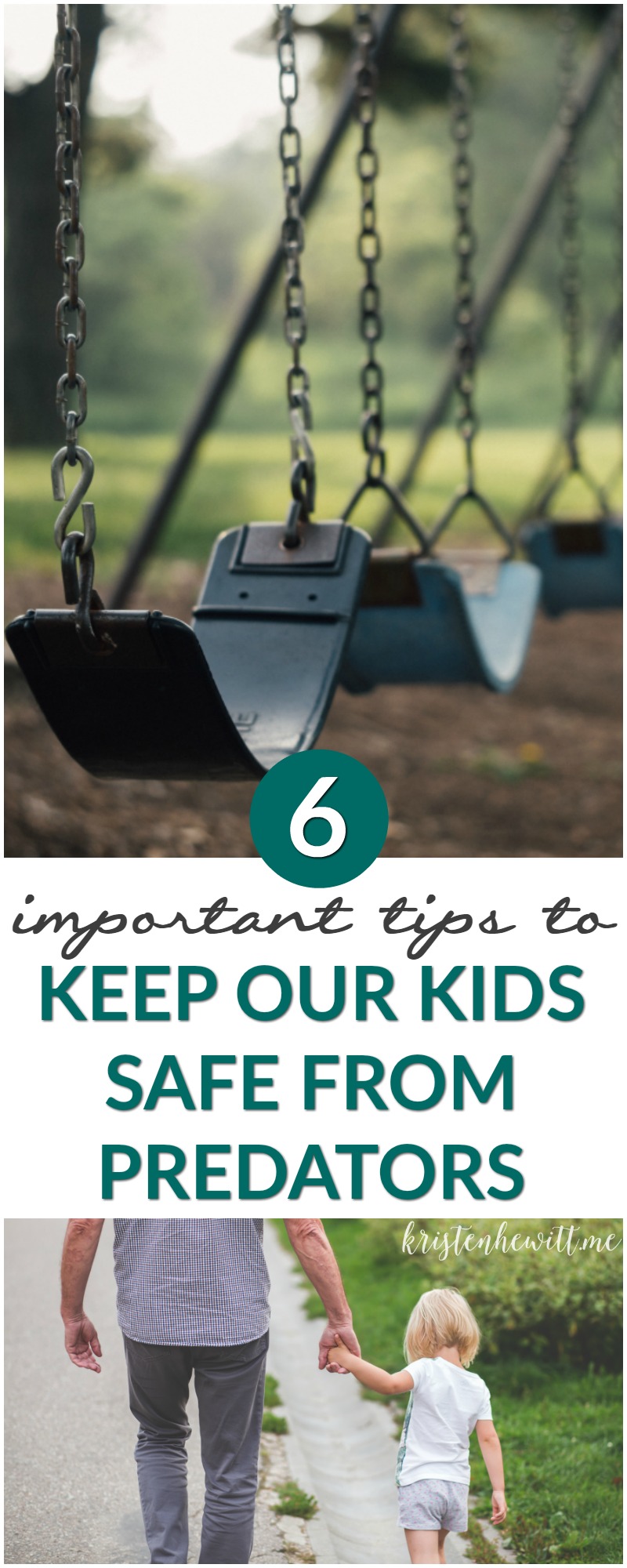 April is National Child Abuse Prevention Month, and something we all need to do is teach our kids it's ok to tell. But it's not an easy subject to broach with our children. How do we educate our littlest and most vulnerable friends about the danger of strangers? Here are some tips straight from Lauren Book:
1. Draw a Stranger
The first thing a parent can do is ask your child to draw what a stranger looks like. They will always draw a man that is tall with angry eyes and a snarling mouth with a gun, a knife, a net or some weapon and they think he's going to steal you from your family. That's who they think is going to harm them. But we know that 90% of the time children are abused by someone they know, love and trust.
2. Identify Behaviors That Make Them Feel Bad
Think, Feel and Act. What do I think about this action, how does it make me feel, and what is my safe action going to be? It's important to teach them to listen to what their feelings are telling them. Feelings matter.
3. Safety Stop Sign
When something feels wrong, kids need to learn to say. "STOP, THAT'S NOT SAFE!" They can say this over and over if something doesn't feel right, then they report that to a trusted adult. And if they feel unsafe it's OK to tell an adult NO! Sometimes we tell kids they always have to listen and respect adults, but not if something doesn't feel right.
4. Trusted Triangle
Parents need to create a Trusted Triangle (download here) which identifies their grown-up buddies they can trust. Identify who those individual are early in their lives.
5. Body Boundaries
We tell kids never to allow anyone to touch you other than parents or doctors beneath their bathing suits. Whatever their bathing suit covers is their private area. You also have to tell them that no one should ever put anything into your mouth, unless you are at the dentist. And who's with you at the dentist? Your mom or dad!
6. Safe Secrets vs. Unsafe Secrets
A safe secret will make everyone happy when it's told, like a surprise party for your dad, or maybe your mom is having a baby and they don't want to tell everybody yet. An unsafe secret makes us feel what? Bad, sad…whatever their emotions are. But no one should ever tell you an unsafe secret, and if they do IT'S OK TO TELL!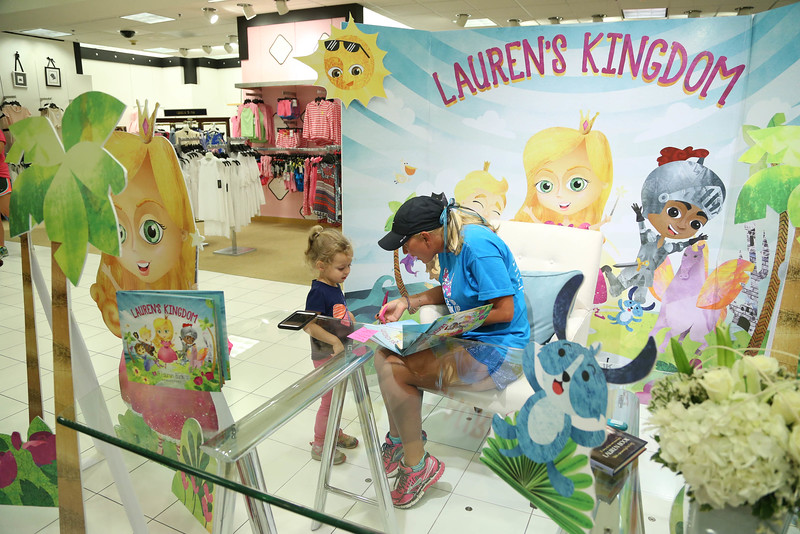 Lauren has a parenting toolkit on her website where you can read more about her safety tips. This resource is FREE and available for all parents to do with their children. You can also learn more about her curriculum which Lauren developed for in-school that provides children with the necessary tools to act as the first line of defense against abuse. This age-appropriate curricula, which have been delivered to Florida's public school classrooms thanks to the Florida Legislature, currently spans pre-kindergarten through grade three and will extend through high school by 2016.
Please don't be afraid to talk to your kids and empower them to have and use their voice if they ever feel unsafe. Also check out her book Lauren's Kingdom, which reinforces this invaluable life lessons. I walked with Lauren this week to protects our girls….why will you walk?