One of my favorite parts of parenthood is the holidays. Birthdays, Halloween, Christmas…it all feels so exciting now that I'm a mom. As we set up our Halloween decorations, I couldn't wait to start making our girls costumes and go trick or treating. And next comes the deluge of holidays….Thanksgiving, Christmas and New Years. It's so much fun to play Santa, and sometimes do the blasted Elf on the Shelf, and just bask in the childhood reverie of my past. I feel so lucky to have kids and still have time to enjoy this magical time of fantasy with our girls. It won't last long and soon enough they'll learn the truth. And well… it's already sort of happened with the tooth fairy.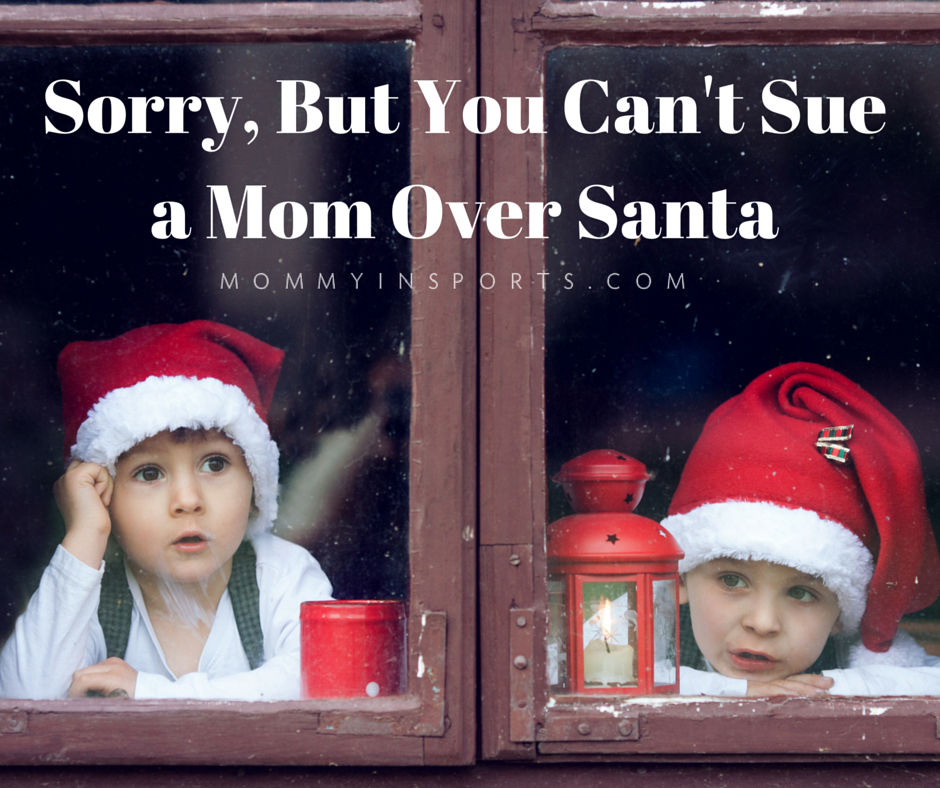 My daughter came home the second week of first grade asking if I was the one that replaced the tooth under her pillow and gave her money? I responded with a question, as I always do when I'm not prepared to answer. "Why do you ask that?" and "What do you think?" immediately came out of my mouth. I wasn't ready for the magic to end, and I was disappointed she was learning this so early at just age six. But not all parents recreate these fantasies, and that's OK.
Sometimes I do feel guilty about lying to them though. Why do we make up these stories to begin with? For us it's what was done when we were kids – and it's just fun! For others, they don't participate in these holiday traditions. But why do we get mad when their kids accidentally talk about it at school? Should their children lie to ours just to keep up the charade? That's hardly fair to ask of their children, plus it's nearly impossible for a child that young to keep a secret. I mean the second I told Lila about where babies came from, she immediately repeated it to her three year old sister after I explicitly told her not too. They're kids…it happens! (Yes I learned my lesson.)
So I was particularly amused when I read the story about a mom suing another parent when her son spilled the beans about Santa Claus. According to her thread on Reddit, she wrote that, "Today via courier (not the mail), I received a rather threatening letter from a well-known, local, elite law firm threatening suit due to emotional damage, flagrant disregard to parental rights, and facilitating the loss of innocence of child wonderment."
In addition she added, "Here is the icing on the cake, in lieu of suit: the letter states that I need to pay for a fully interactive `Santa Experience' whereby a hired Santa will be hosted at one of the kids houses for a `Santa Experience' where he hands out presents [at my expense], sings songs with all 8 kids, and offers general Christmas cheer."
Umm…hello? Is this for real?
Apparently this saga began back in September, and while there was no reported resolution I'm sure this laughable case was dismissed. The point is this, we can't get mad at parents for telling their kids the truth about Santa, just as they can't get mad at us for teaching our children to believe. Period. Every parent has the right to teach their children whatever they choose, and we can't protect our kids from everything. However if you do carry through with these rituals and teach your kids to believe, please be prepared with how you'll react when your children start school.
When our daughter learned about the Tooth Fairy, sure I was a little disappointed, but we decided to continue the ritual by telling her, "The Tooth Fairy only comes to houses where kids believe. Do you believe?" And that will be our stance on Santa as well. Until we see fit to tell her the truth, or she logically figures it out.
Until then I'll play the doting roles of the Switch Witch, Santa Claus, the Tooth Fairy, and the Easter Bunny, and enjoying every single second. And if you don't agree with me oh well…you can always sue me.
how did you react when your kids found out the truth about santa?