The crickets are out and singing long before the sun goes down. The air is still hot and sticky, and while the kids are already tucked in for the night, I slip away to our yard.
The plastic Adirondack chairs my husband said I'd never use have become my favorite spot to retreat to after a long day. I wanted the expensive comfortable wood ones with the matching foot rest. He said, "Try these first, see if you actually use it."
Two years later and I'd say it's time for the real deal.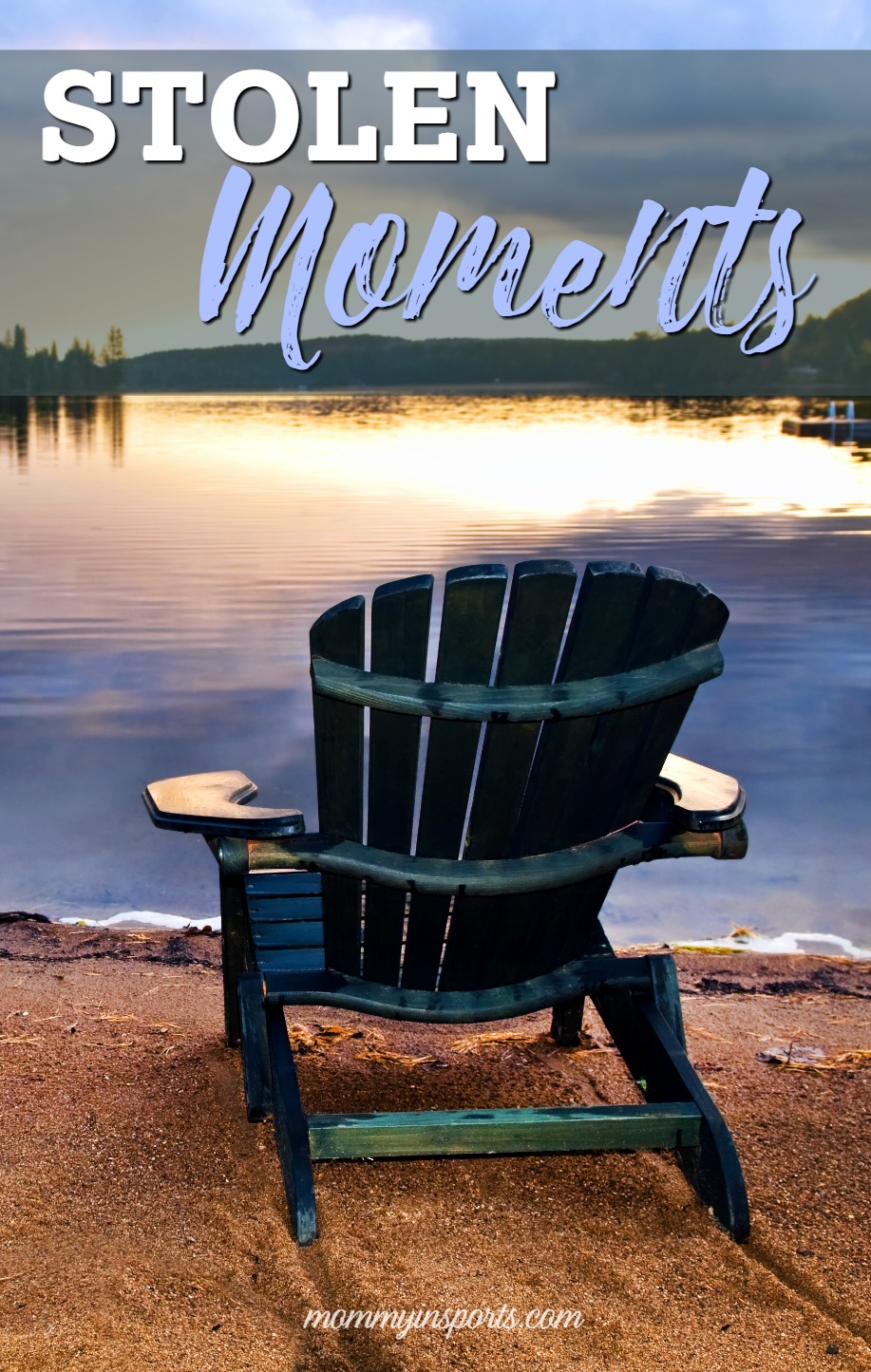 The bedtime ritual was longer than usual tonight, the girls are overtired from vacation. The last few days of school normally deemed fun have become a burden, and they decided to scream about it over and over and over. Finally I laid with them, sang softly, and scratched their little backs and arms until they relented and let sleep come.
But still I have my spot.
The one place in the world that seems made just for me. The perfect place to view the changing colors of the sky, watch the soft ripples of the water, listen to the leftover raindrops from the afternoon storm still dripping from the gutter, and just be.
Can you feel it? Summer is almost here. You know what that means? Later mornings, easier and more causal days, and more daylight to soak in the sights and sounds of the new season.
The days seem to be flying by. My husband mistook my seven year old's shirt for mine today, hanging it in my closet. A simple mistake, yet a poignant one to me. She's growing faster than I could ever imagine, talking already about birthday number eight next year. The baby almost five. I want time to stop so bad it drives me to tears some nights. Why can't we keep them little forever? The sweet voices, the innocence of learning new words, the kindness and compassion not yet corrupted by society and social media.
I never knew how important each season was until becoming a mother. Holidays are so much more festive, and traditions being made each day. We are not only inspiring and shaping their futures, but creating their memories as well.
They all said, "Enjoy it – it goes fast." I didn't understand what they meant until now, and they were right. It's literally flying by, and I'm praying I remember everything. The smell of their freshly washed hair after a bath. The softness of their baby skin. Their voices before they became a little lower and scratchier. Their toothless smiles and the feeling of their tiny hands intertwined in mine.
Now is the time to savor every single second. The big ones sure, but more importantly these stolen moments in between. The ones where we think about nothing. Just feel the warm summer breeze on our face, melting into the sunset, and letting go of the day's challenges. Thanking God for our children, our homes, our lives, and our view. And knowing we are exactly where we are supposed to be.
In our spot.