This past weekend I attended the Juice Foundation's Fashion for a Cause hosted by Jenine and Juwan Howard for a feature on Fox Sports Sun this Miami HEAT season. At the event were current Miami HEAT stars plus NBA Champion Ray Allen. His four sons walked the runway at the event to raise money for Alex's Place at Sylvester Comprehensive Cancer Center, and as we were waiting for the show to begin I chatted with him.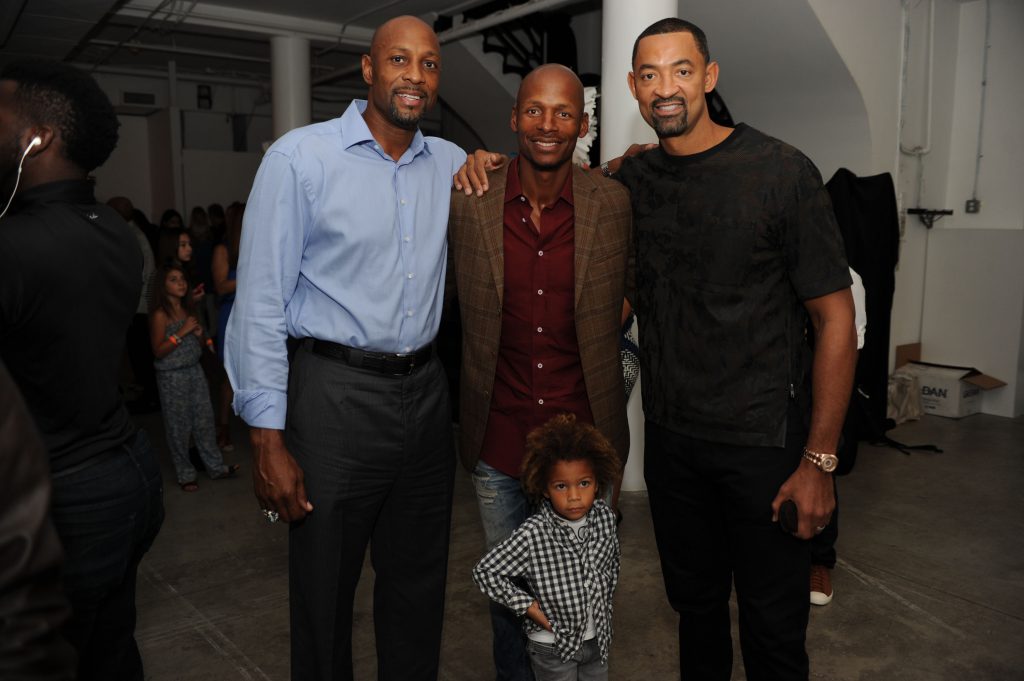 For those that don't know, Shannon and Ray Allen's second son, 8 year old Walker Allen has type 1 diabetes. His parents test Walker's blood sugar levels 10 times a day, and sometimes he requires up to 7 shots to make sure his blood glucose levels are safe. I wondered if Halloween was a tough time of year for the Allen's given all the candy, and was surprised to hear Ray's answer.
"Yeah, he can eat some candy, his levels were actually too low when we got here today. But the interesting thing is they collect the candy , but for the past 4 or 5 years they never eat it. So I don't know if its the generations, or if the tides are changing, but it was so different when we were little. We went through every piece, separated them, made sure nobody would eat them and counted it! For our kids it sits in the basket and they barely touch it, so that's a good thing for us!
I spoke with Ray's kids for our television piece and they told me all about their Star Wars costumes. It seems their dad however is the biggest fan of Halloween, dressing up and accompanying them on their trick-or-treat escapades. "I love to dress up. And the kids in the neighborhood, they think it might be me, but I'm always covered up. In most of the happier and nicer costumes the faces are shown, so I got to be something villainous. And it has to be scary, so when kids walk by me they don't usually recognize me til' they cross the street away from me!"
Though Allen wouldn't reveal his costume choice for this year saying, "I can't give away my position!', it's safe to say it will be frightening. So if you see a 6'5" villain with four little Star Wars characters in your South Florida neighborhood this Halloween, it's a good bet it's your favorite former Miami HEAT great Ray Allen.