It's that time of year…well up north anyways! The temperatures are starting to drop a bit, and with it comes a change of seasons. Of course here in South Florida we don't feel fall until November if we're lucky, but our kids are learning about autumn in school. And while I loathe anything pumpkin, our girls are already talking about Halloween, and desperately want to see the leaves change color. (I tried to explain palm trees don't have leaves.)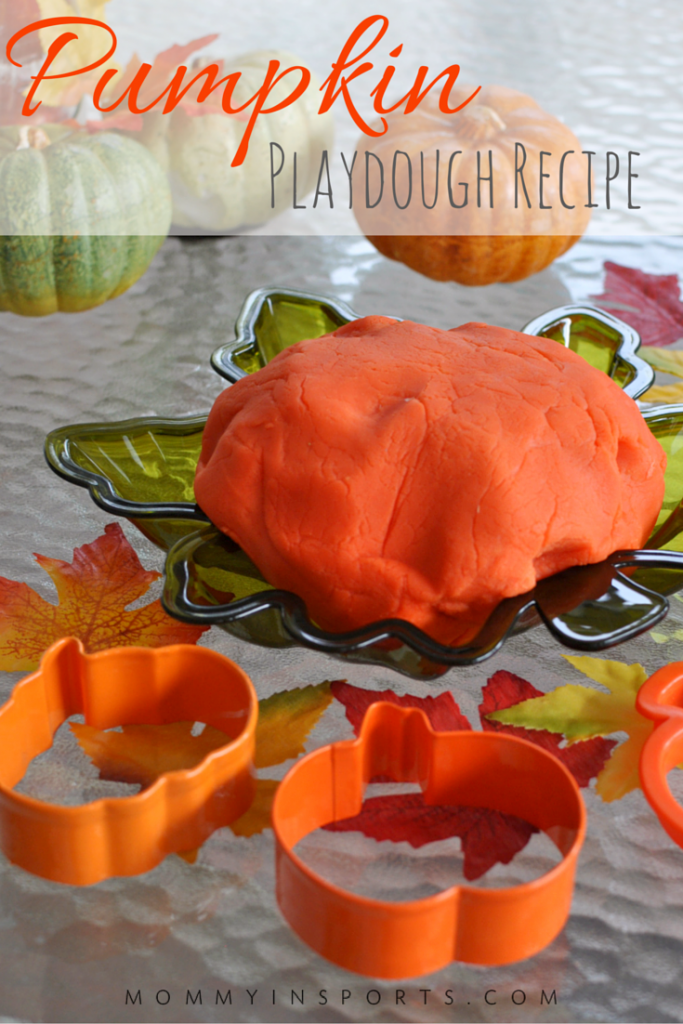 We don't experience this season everyone raves about, but with a little help from the Dollar Tree we can bring fall to us! And since it's National Playdough Day, I thought I'd share our new favorite – Pumpkin Playdough Recipe!
All you need are some fun cookie cutters.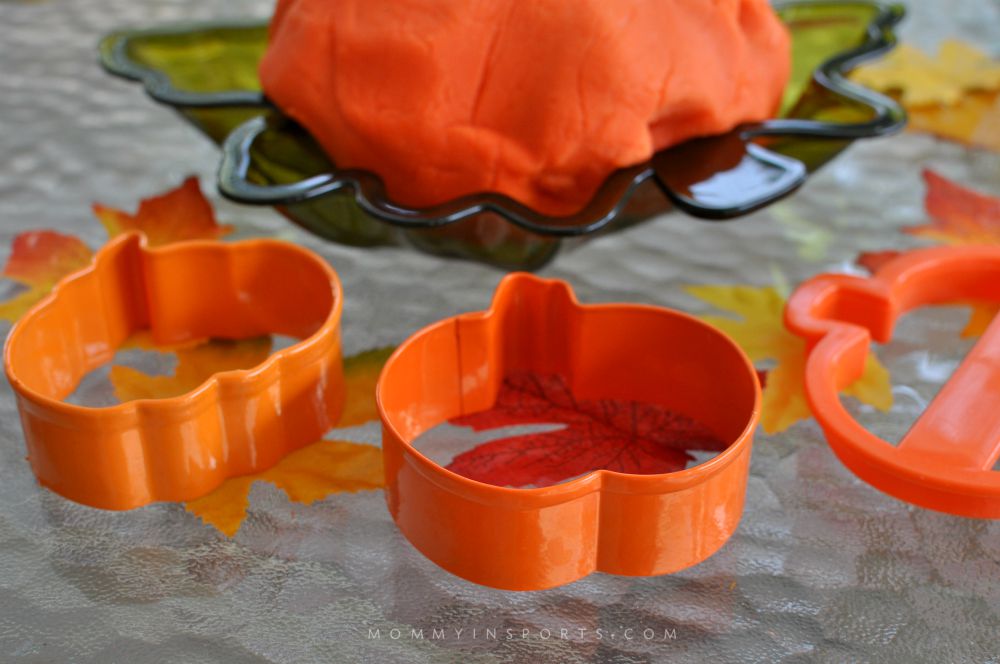 Pumpkin pie spice or pumpkin essence. (I buy mine at Home Goods.)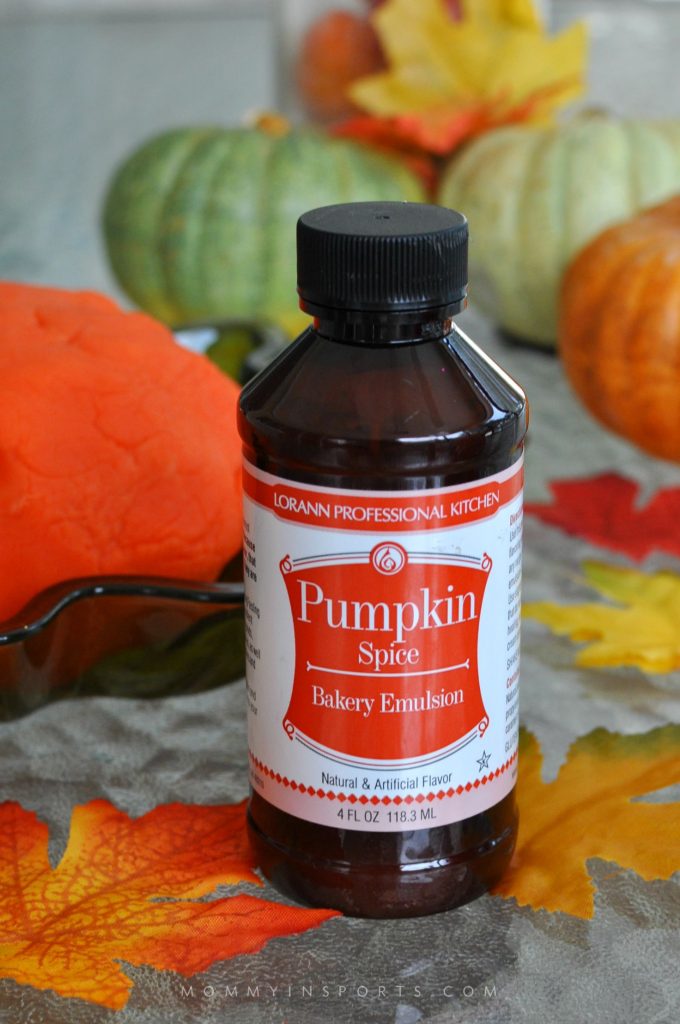 A few fall leaves you can collect from your yard, or pick up at the Dollar store!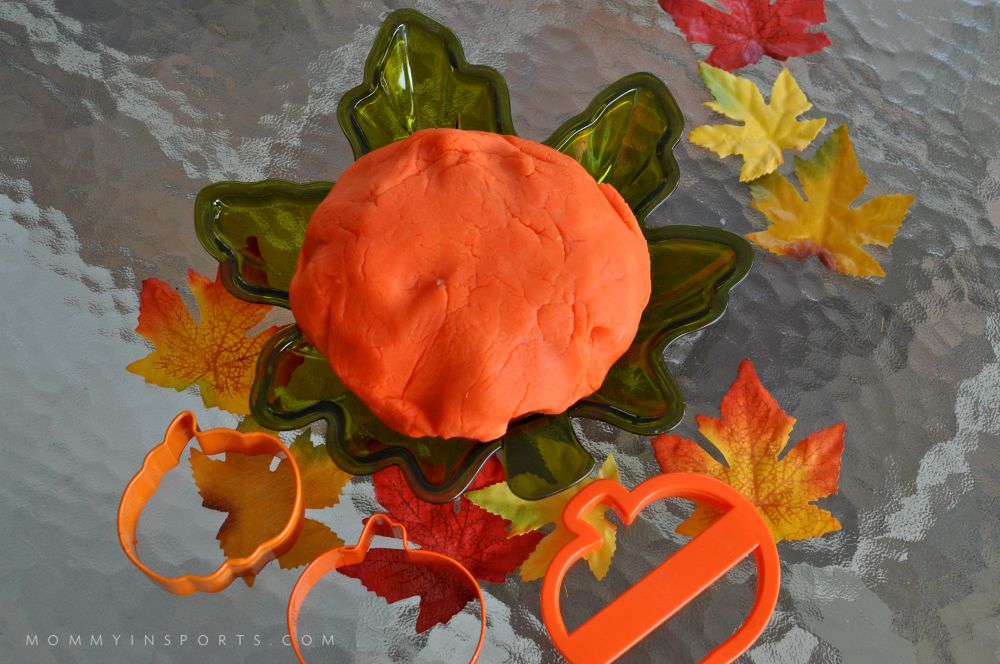 And a lot of imagination! Emylia cut out pumpkins, and made a cake! She even destroyed one of my $1 pumpkin finds to construct her masterpiece, but that's the fun of sensory play isn't it? Putting out the props and watching as they create?!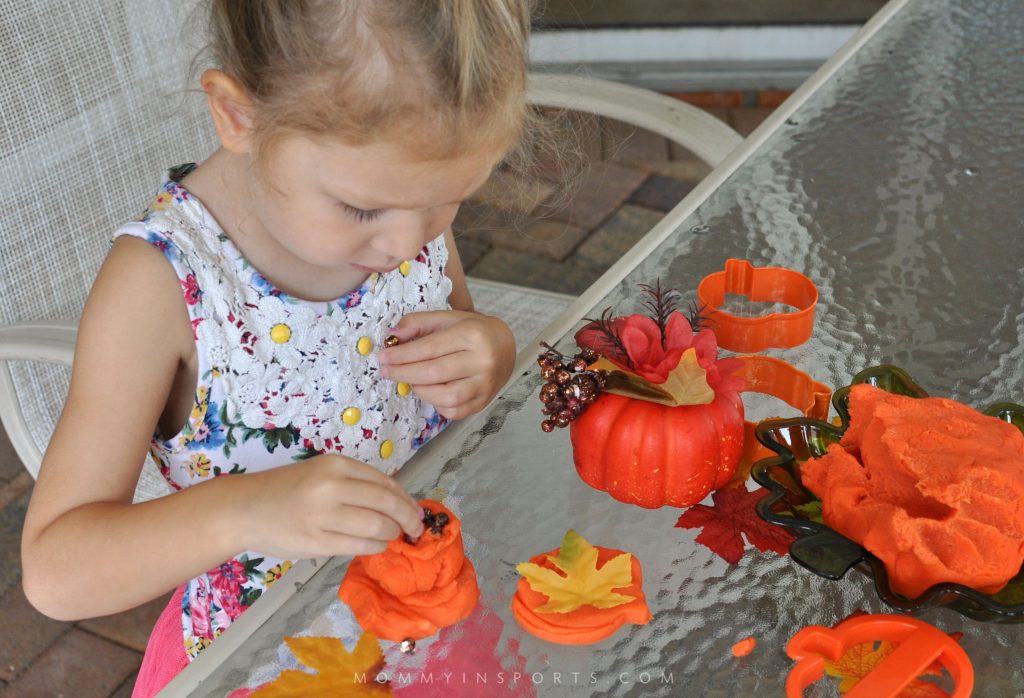 We may not get to break out the scarves and rakes, but we still have fun celebrating the holidays that are right around the corner! If you haven't made homemade playdough before I assure you it's super easy! We made this in 10 minutes, and the girls love measuring the flour, salt, and cream of tartar for me. The recipe is below, I hope you enjoy it!
Pumpkin Playdough Recipe
2015-09-15 09:40:35
A simple yet fun math and sensory activity for kids!
Nutrition Facts
Amount Per Serving
Calories 1188
Calories from Fat 268
Trans Fat 0g
Polyunsaturated Fat 6g
Monounsaturated Fat 20g
Total Carbohydrates 198g
66%
Sugars 1g
Protein 26g
* Percent Daily Values are based on a 2,000 calorie diet. Your Daily Values may be higher or lower depending on your calorie needs.
Ingredients
2 cups flour
2 cups warm water
1/2 cup salt
2 tbsp vegetable oil
4 teaspoons cream of tartar
1/2 bottle pumpkin emulsion (or 2 tsp pumpkin pie spice)
2-3 drops of glycerin (makes it smooth and shiny, optional)
10-15 drops red food coloring
5-10 drops yellow food coloring
Instructions
Mix all of the dry ingredients together, and then add the wet ingredients. Stir until well blended.
Cook over medium heat, stirring constantly until a ball forms.
Transfer hot play dough carefully to a floured surface. Knead as the dough cools
When cooled store in a ziplock bag or airtight container.
Have fun!
Adapted from Nova Southeastern University - The Parenting Place
Adapted from Nova Southeastern University - The Parenting Place
Kristen Hewitt https://kristenhewitt.me/
Looking for edible play dough recipes, or how to learn with with play dough? Check out this
Ultimate Playdough Resource List
from Miss Humblebee's Academy! And if you'd like some more fall inspiration, please check out our
Easy Fall Decorations
!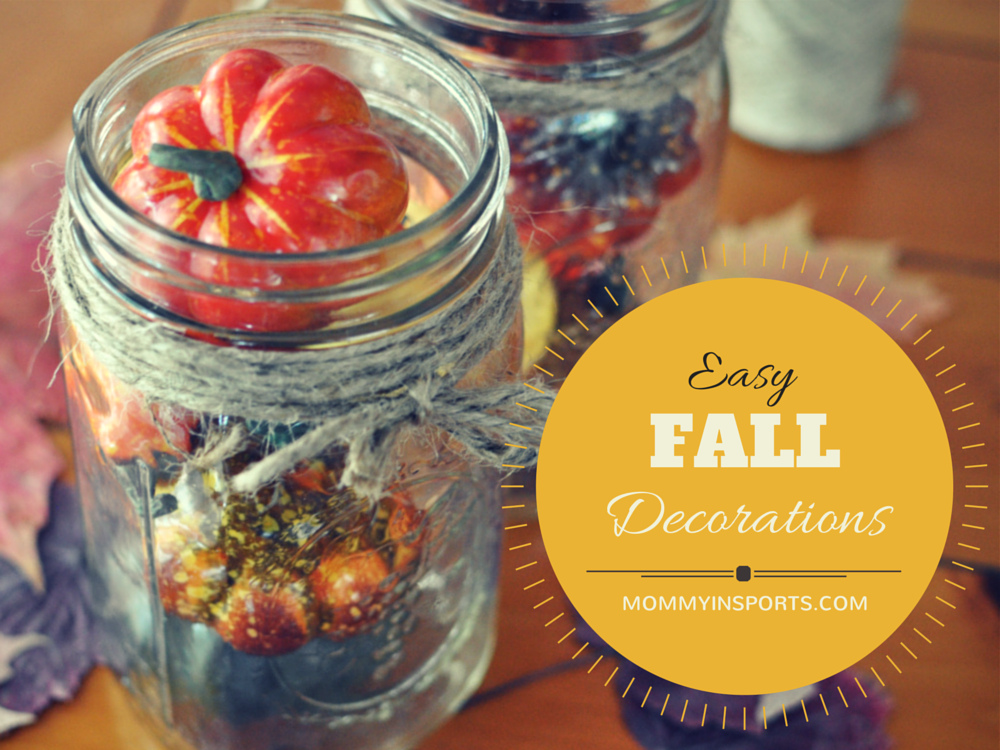 I also share lots of great fall recipes, parenting, and youth sports articles on my Facebook page, I'd love to connect! Happy fall y'all! (Well almost…)