Is your bathroom the scariest place in your house? Towels on the floor, pee on the seat, water splashed all over the mirror? I am officially on strike when it comes to bathroom tidiness, no matter what I do it's always a mess! I'm tired of falling in the toilet at 3:00am, and I can't stand seeing and smelling a full toilet not flushed. (Is it really that hard to press the flusher?) So I made this little graphic for my kids and husband to follow in order to make a trip to the potty fool proof.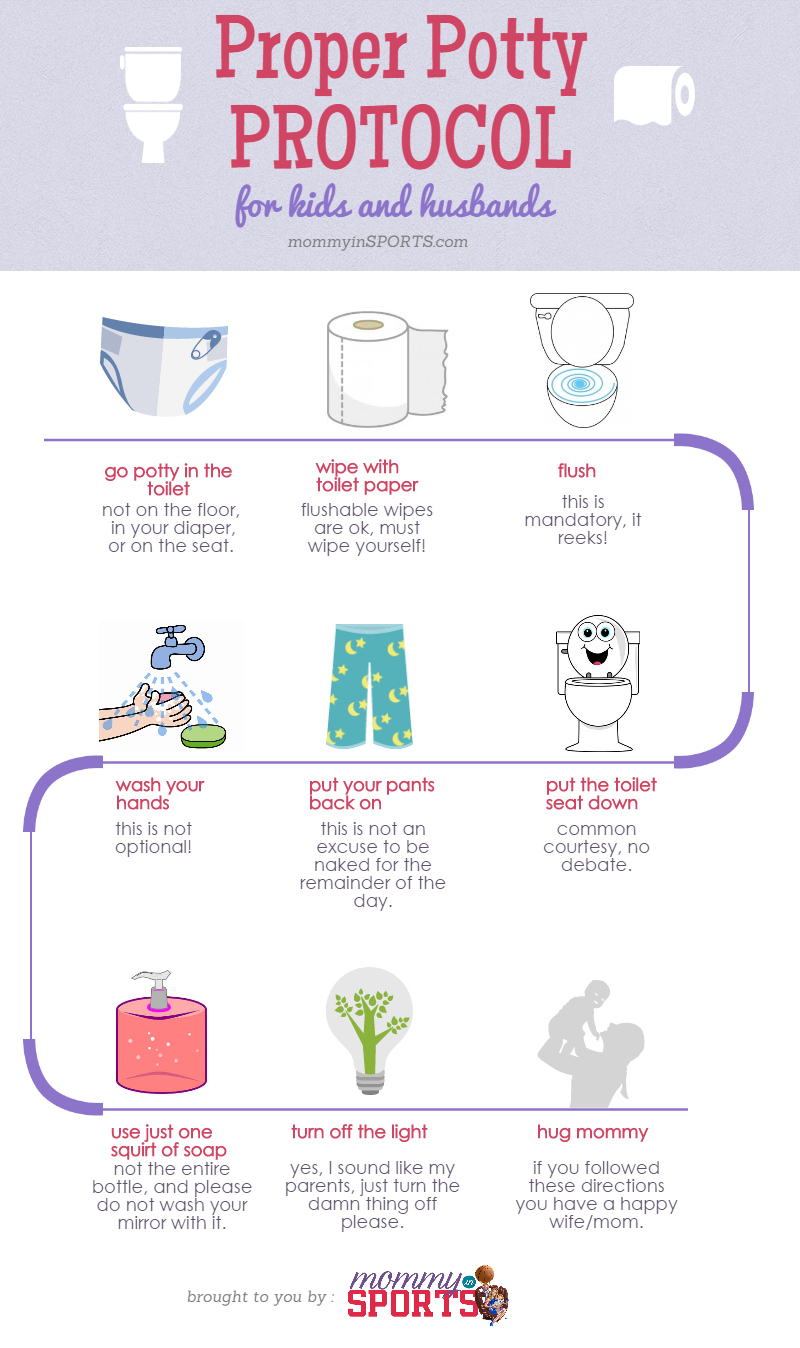 And before all the sanctimonious dads get their tightie-whitie's in a wad…if you already do this, then bravo! I'm specifically talking to my family who is apparently being raised in a barn. But feel free to share this with yours if you are having the same potty talks!
And speaking of dads…this one rocks! I can't wait to show his video to my kids to explain how to change the toilet paper roll when it's empty!
what's your biggest potty time peeve?