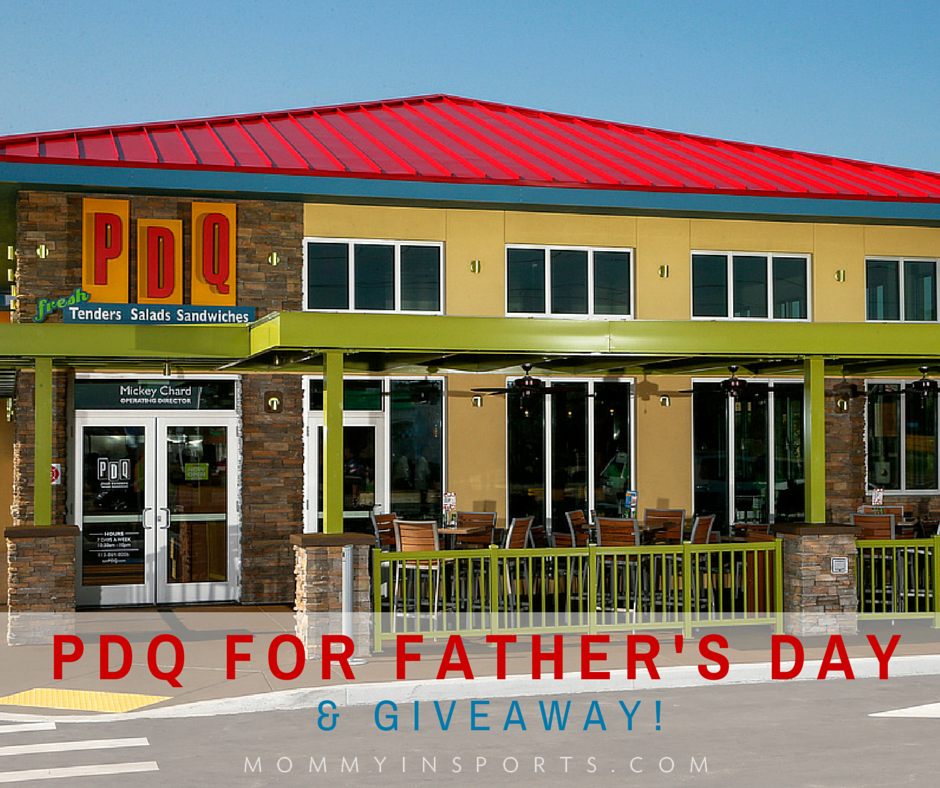 Picky eaters reign supreme in our house, and trying to keep things healthy and minimally packaged isn't always easy. I try to feed our girls mostly organic meals and limit fast food as much as possible. I even started a #ONENEWFOOD campaign that has stalled and haven't been able to rouse them to trying new restaurants lately. But when we were invited to check out the newest restaurant option for quicker meals in Ft. Lauderdale, I have to say I was more than impressed. And so were they!
PDQ, People Dedicated to Quality, is a new and one of the fastest growing small chains in America created by the founders of the popular Outback Steakhouse franchise. Several South Florida bloggers were invited for a kitchen tour that was first rate. Our girls loved the festive ambiance and delicious food options, and parents were pleasantly surprised at the fresh and healthier options available. Not to mention the amazingly clean kitchen and and high quality ingredients from whole food!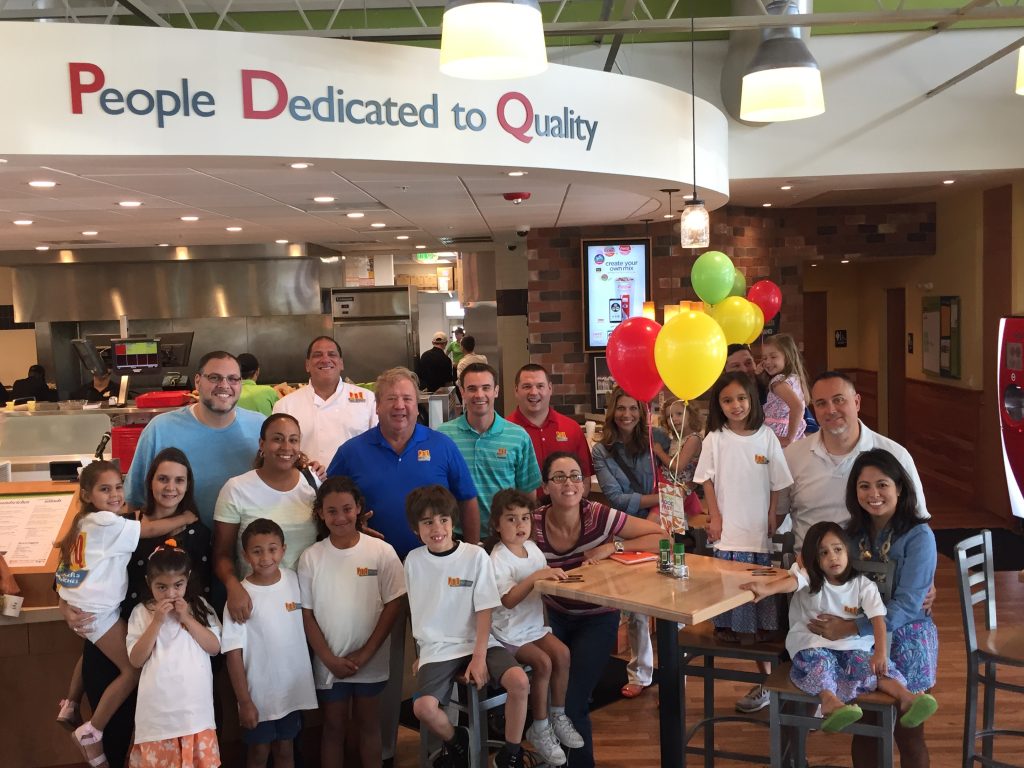 PDQ prides itself on hand-breaded chicken tenders, along with delicious sandwiches and salads made with the finest ingredients and their signature sauces and dressings are homemade every day. And we were taken behind the scenes though the kitchen to see that nothing is ever frozen and stored with chemicals and preservatives. After the girls cleaned up at the kids sized washing station…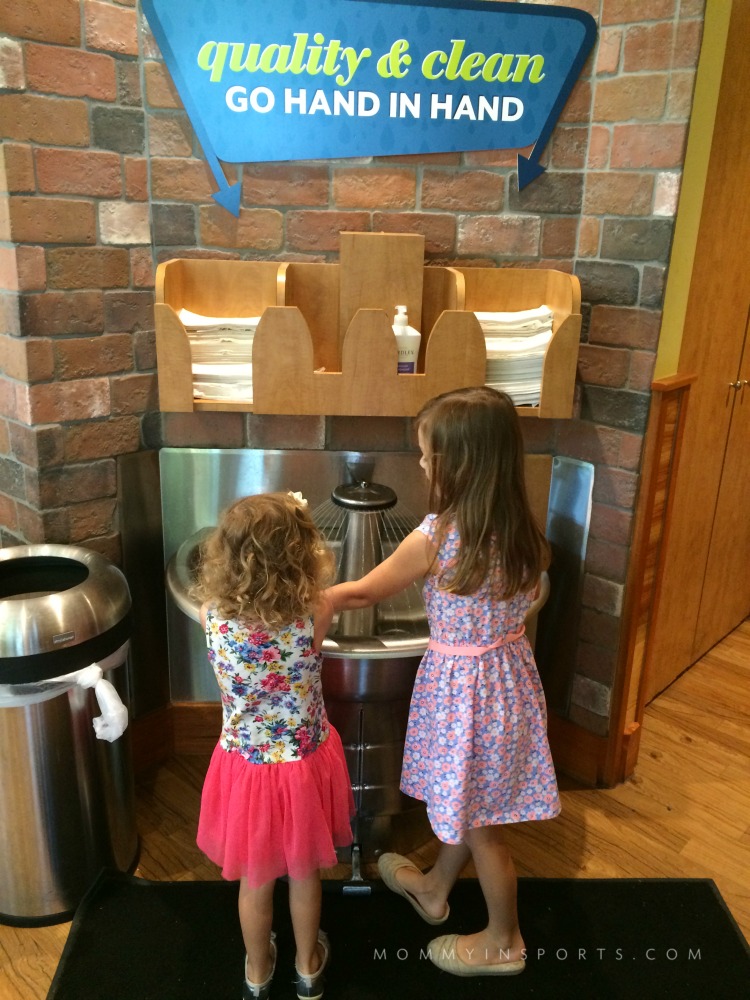 they were able to turn potatoes into fries. (With the help of some strong managers!)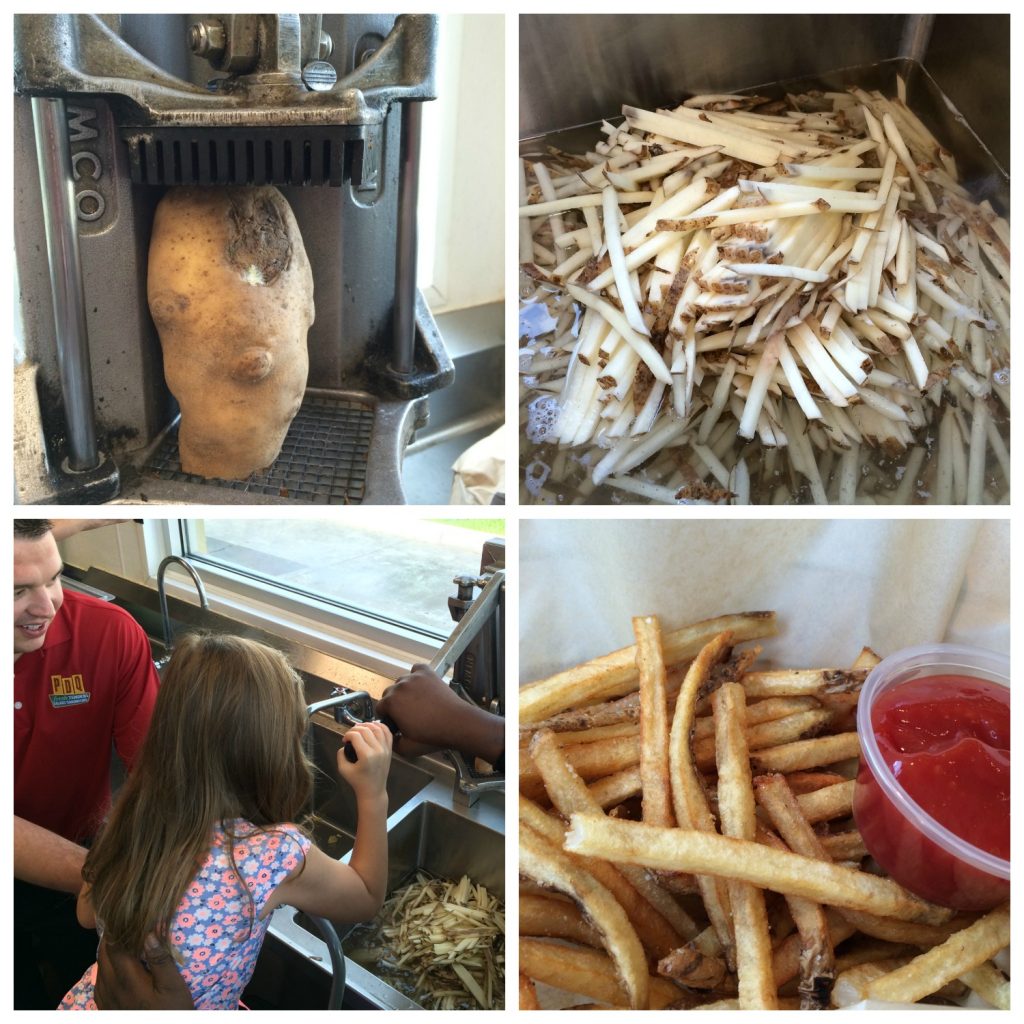 And even make their own milkshakes!
They also loved the chicken tenders, hand made fries, and of course the best dessert ever…apples with toffee dip! I haven't been able to finagle the recipe for the toffee dip yet…but I'm working on it!
I loved the salad dressed in blueberry vinaigrette so much I called the store and asked PDQ to cater our Memorial Day party, and we'll be calling again for the 4th of July! PDQ truly lived up to its name and was pure quality from the cleanliness of the store, the freshness of the ingredients, and the first class customer service. When the kids give it a thumbs up you know it's a homerun!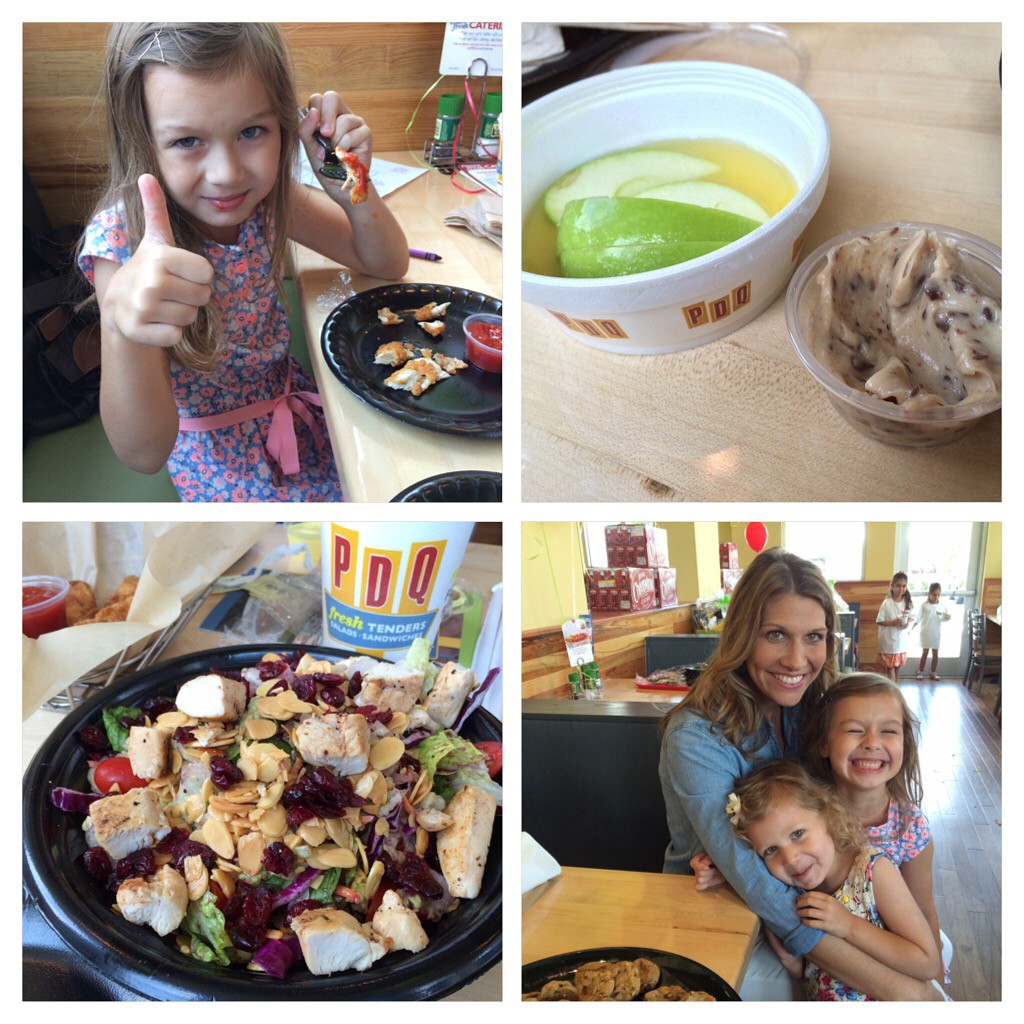 PDQ also has a great gift for Dads this Father's Day! If you stop by their location on Sunday, June 21st – Dads eat free with the purchase of a kids meal or combo meal. What a treat!
And I was lucky enough to score a great giveaway from PDQ! This basket is up for grabs below…it contains awesome swag like a beach towel, insulated to-go cup, hat, tote bag, plus a $25 gift card! Can you say Happy Father's Day?!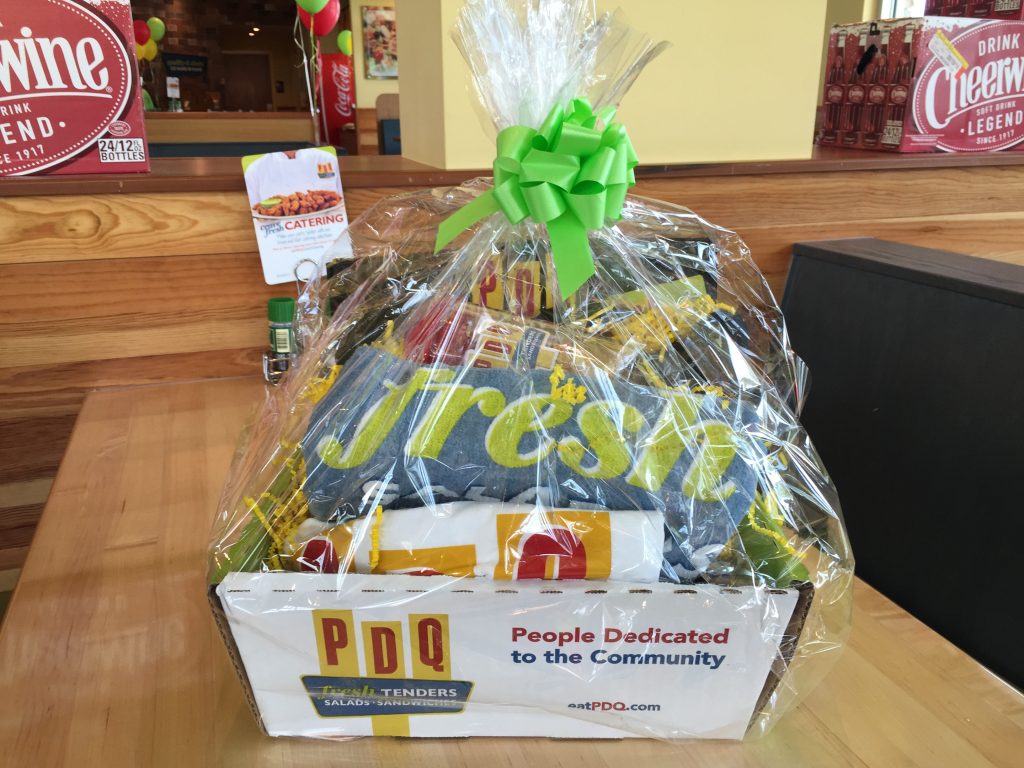 So what are you waiting for? Enter below and make sure to try PDQ with the kids this summer, you won't be disappointed! And please make sure you have a PDQ restaurant in your area prior to entering!